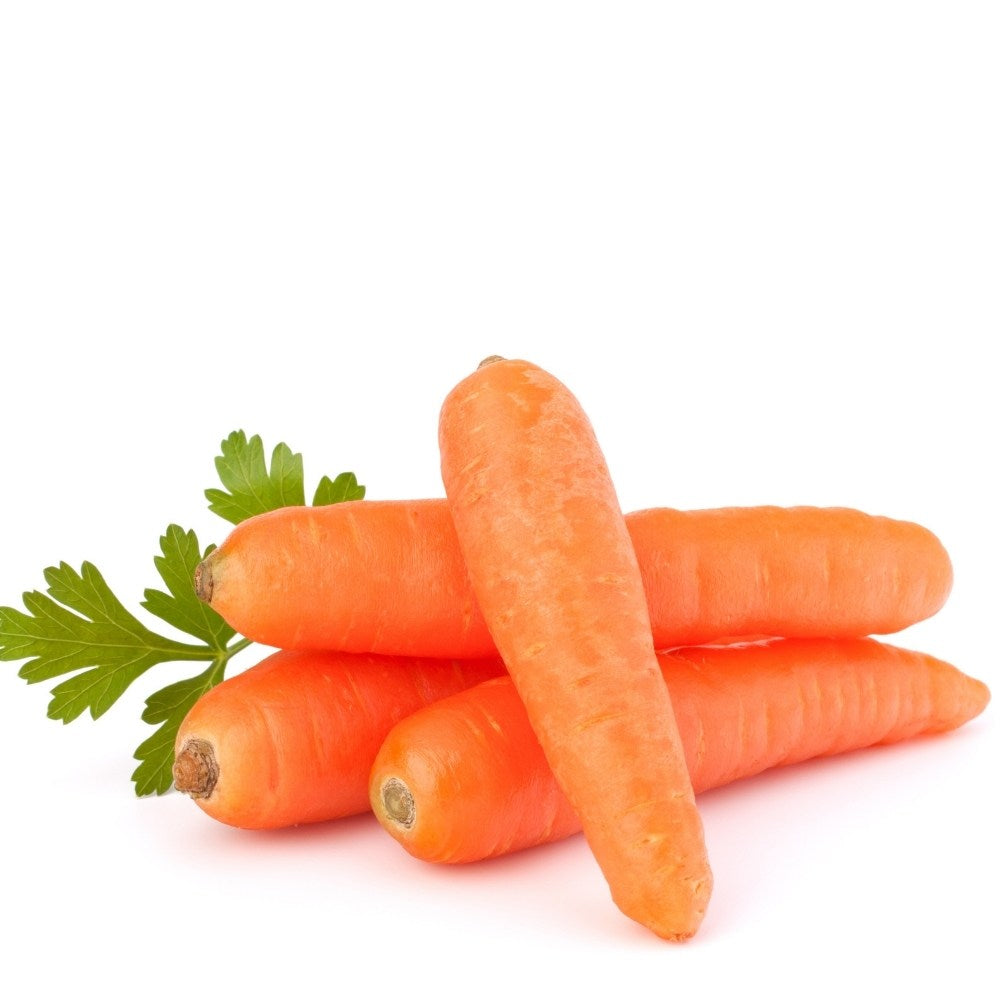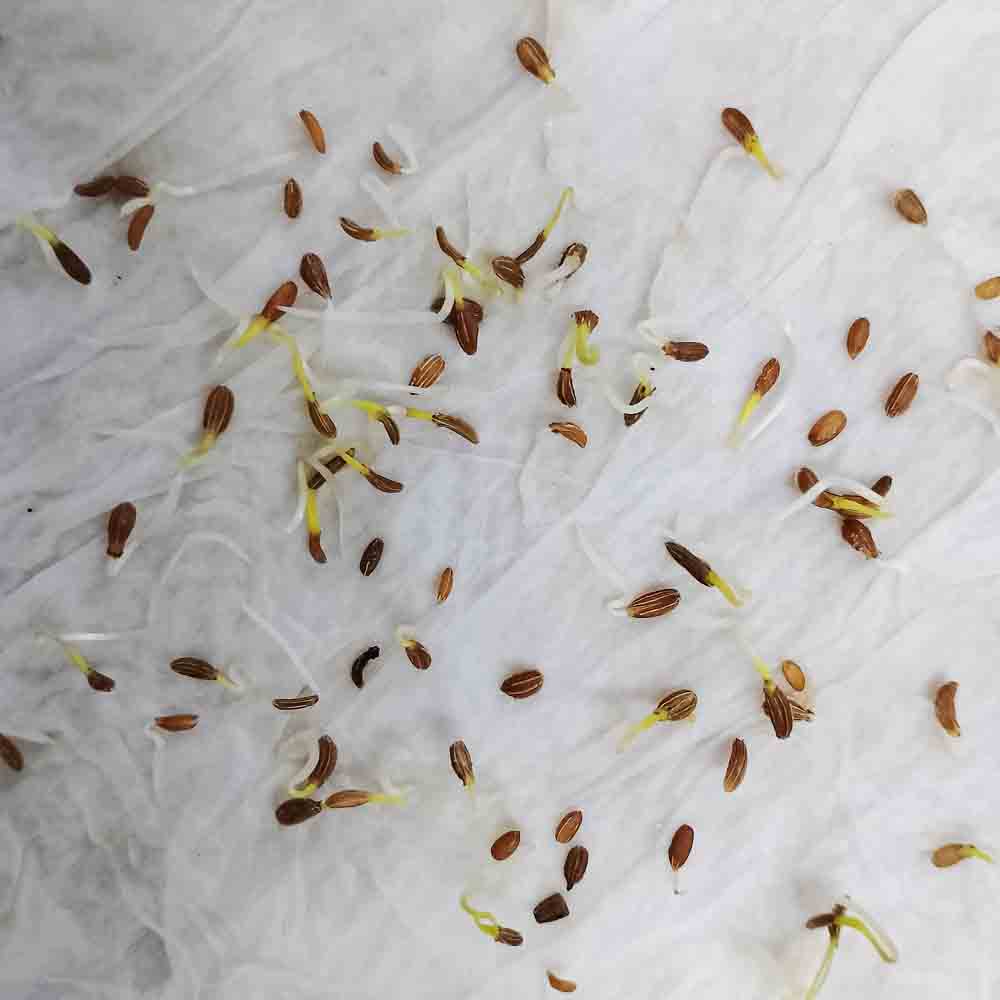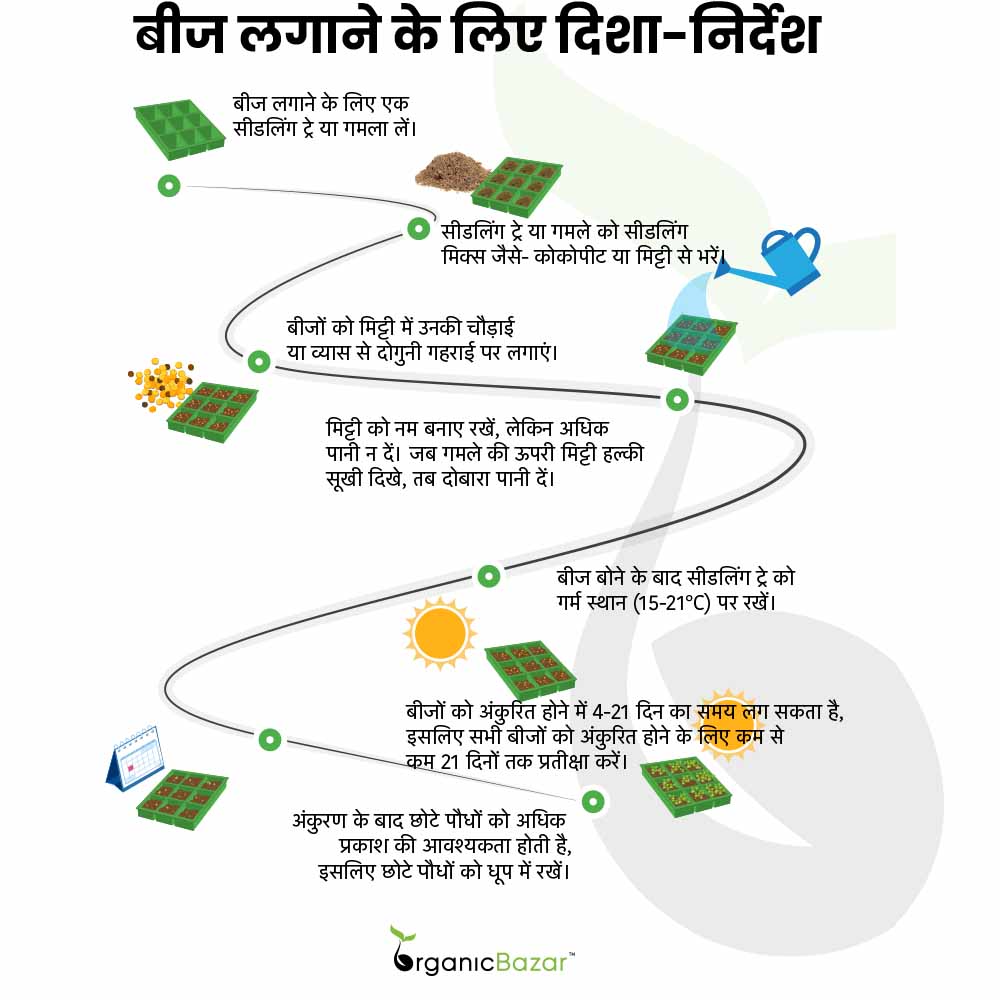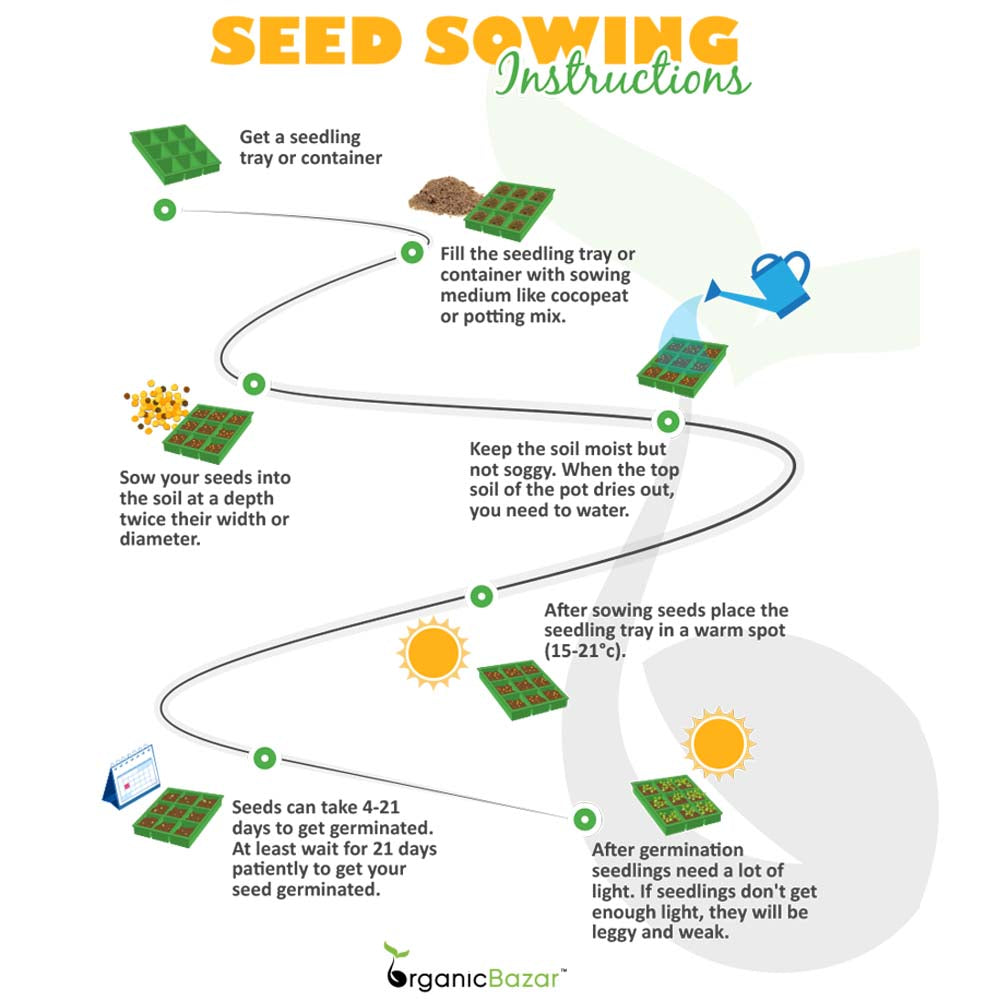 Carrot IMP Karuda Seeds (Gajar/गाजर के बीज)
Sale price
₹ 40.00
Regular price
₹ 90.00
Tax included.
Carrot IMP Karuda Seeds (Gajar/गाजर के बीज)
Sale price
₹ 40.00
Regular price
₹ 90.00
Product description
Shipping & Return
This variety of carrot (gajar) is very popular in India; which has 3-6 inches long roots. Carrot is cool loving root vegetables that can be easily grow in pots. Imported Karuda Carrot is most loved as it is a part of a healthy diet. Carrots contain vitamin A, E and K and are also loaded with the eyes healthy antioxidants lutein and lycopene. Carrot is one of the healthy vegetables you must add to your kitchen garden. Buy the Best Quality Carrot Imported Karuda Seeds Online at the best price in India from
www.organicbazar.net
 with a Good Germination rate.
About this item
Number of Karuda Carrot Seeds: 200 Seeds

Where to grow: Balcony or terrace garden

Sowing season: Throughout the year (Best time February-March, June-July and October-November)

Mode of sowing: Sow the seeds 0.5 inches deep in a Container, or Pots.

Germination temperature: 15 to 26°C

Germination Time: 7 to 21 days from sowing

Harvesting: 10 to 12 week

Root Color: Orange
Root Length: 3 to 6 inches
Plant vigor: medium size orange root with good taste
What size grow bag is best for carrots?
Carrot Karuda Growing Season In India
You can grow the carrot all year round but it grows quickly in winter and rainy season because carrot likes wet soil and cold weather. June-November is the best month for sowing carrot seeds.
How To Grow Karuda Carrot In Pots
Carrot imported karuda seeds should be sown directly into final pots or grow bags because it is root vegetable and may not grow well with transplanted. Select a
pots or grow bags
(15-24 inches wide and deep) with well drainage holes. Optimum soil temperature for germination of karuda carrot imported seeds is 24°C. Carrot can easily grow in both soil and soilless medium.
Best potting mix with the soil:-
Soil + organic manure +
perlite,
vermiculite
or
coco peat
(in equal proportion)
Best potting mix without soil:-
Coco peat
 + 
organic manure
+
perlite,
vermiculite
or
coco peat
(in equal proportion)
Carrot Karuda Seeds Sowing Method
Sow the seeds about 0.5 inches deep in
potting mix
 at a distance of 2-3 inches from each seed. Give water gently, keep soil moist and keep the seedlings in a sunny spot. Carrot karuda seeds will germinate in 7-14 days (depends on growing conditions).
Carrot Thinning Or Spacing
When the carrot plant is a few inches tall, thin it to 2-3 inches and remove the weak plants to maintain the required distance.
When To Fertilize Carrot Karuda
Apply any organic fertilizer to carrot plants after 4-5 week of sowing; make sure the fertilizer that you have used should be low in nitrogen but high in phosphorous and potassium because excess nitrogen in the soil will encourage foliage growth and not carrots.
Carrot Plant Care Tips
Soil –
 Carrot grows quickly in sandy, well drained and loose soil with 6-7 ph.
Sunlight
– 
Carrot plants needs 6-8 hours of full sunlight daily.
Water
–
 Carrot prefers average watering; avoid overwatering and give water when soil feels dry.
Temperature –
 Ideal growing temperature for carrot plants is from 15-21 degree Celsius.
Common pests and disease – 
Generally aphids and flea beetles are found in carrot that can disturb the growth of plants. Leaf blight is the common leaf disease of carrot. Use organic pesticide `
Neem oil
' to avoid these pests from your carrot plants.
Karuda Carrot Harvest Time
The harvest time of carrots depends on the variety of carrot you have chosen.
This variety of carrot karuda takes about 70-90 days to mature.
Before harvesting, check that your carrots have reached desired size and then pull them gently.
Carrot Special Features
Common name – Gajar (In Hindi)
Scientific name - Daucus carota
Companion planting – Tomato, Leeks, Beans And Amaranth
Plant height – 6 to 12 inches
Level of grow – Easy
FAQ
Why my carrot seeds not germinating?
Carrot seeds will not germinate because of improper growing conditions like not getting enough sunlight, sowing seeds too deep in the soil, over watering or under watering
Do carrots need full sun?
Carrots require 6-8 hours of full sunlight for better growth.
Can you eat carrot leaves?
Yes, carrot leaves are edible and can be added to salad, make sauce and pesto.
Why my carrot seedlings are collapsing?
Overcrowding of seedlings and over watering may be the reason behind carrot plants collapsing.
Why my carrot plants leaves curling up and turning brown?
Curling of leaves and browning of leaves is the sign of potassium deficiency.
Why are my carrots not growing properly?
Carrots will not grow properly if they are not grown in sufficiently loose soil.
Should we keep the carrot plant indoor or outdoor?
Keep your carrot plants outdoor because it needs at least 6 hours of sunlight.
Do carrots need special soil?
Carrot does not need special soil, but for best appearance and a sweet flavor they need soil that is well drained, loose, fertile and less in nitrogen.

Note : Images are for reference purposes only. Actual product may vary in shape or appearance based on climate, age, height, etc.
Shipping Costs
Free Delivery: Available for Orders Above INR 499.
Prepaid Orders Below INR 499: Shipping Charge of INR 54.
Cash on Delivery Orders Below INR 499: Shipping Charge of INR 84.

Return Policy
Satisfaction Guaranteed: Return or Exchange Within 7 Days of Delivery.
Technical Details
Package Dimension: 12cm*9cm
Item Weight : 40mg
Net Quantity: 100N
Colour : N/A
Assembly Required: No
SKU : Carrot-Karuda

Additional Information
Brand : OrganicBazar
Country of Origin: India
Manufacturer: HEALTHUNBOX PRIVATE LIMITED
Consumer Care: Phone: 9513316259 | Email - support@organicbazar.net
Consumer Care Address: P NO 225, NEAR OF WATER TANK, VIPATPURA, Narsinghpur (M.P) 487001