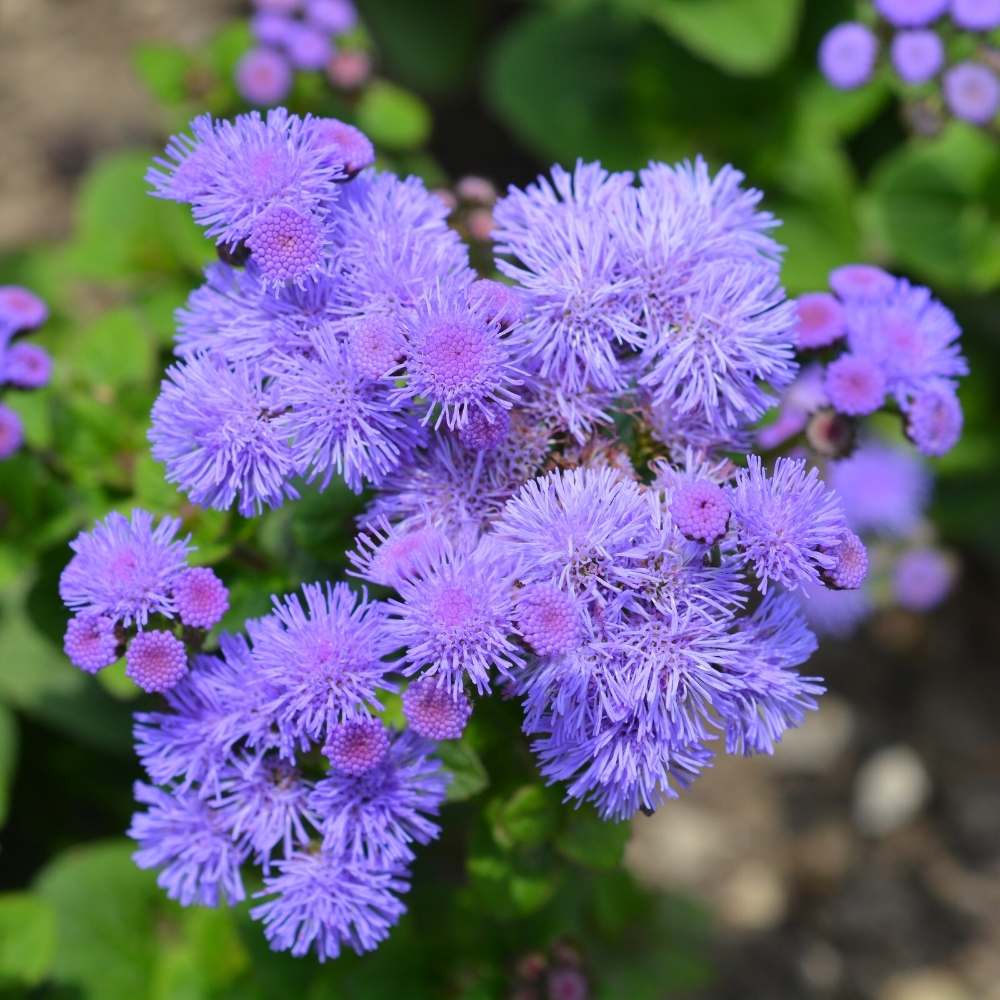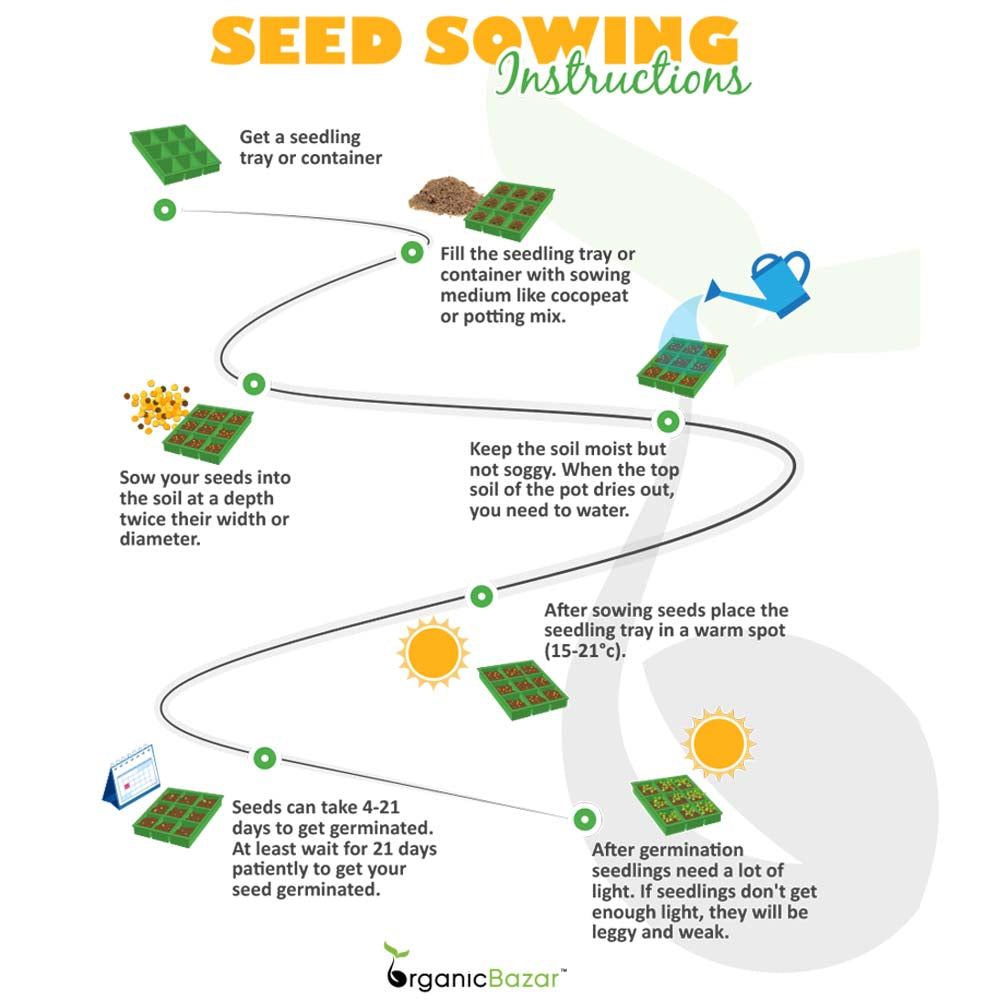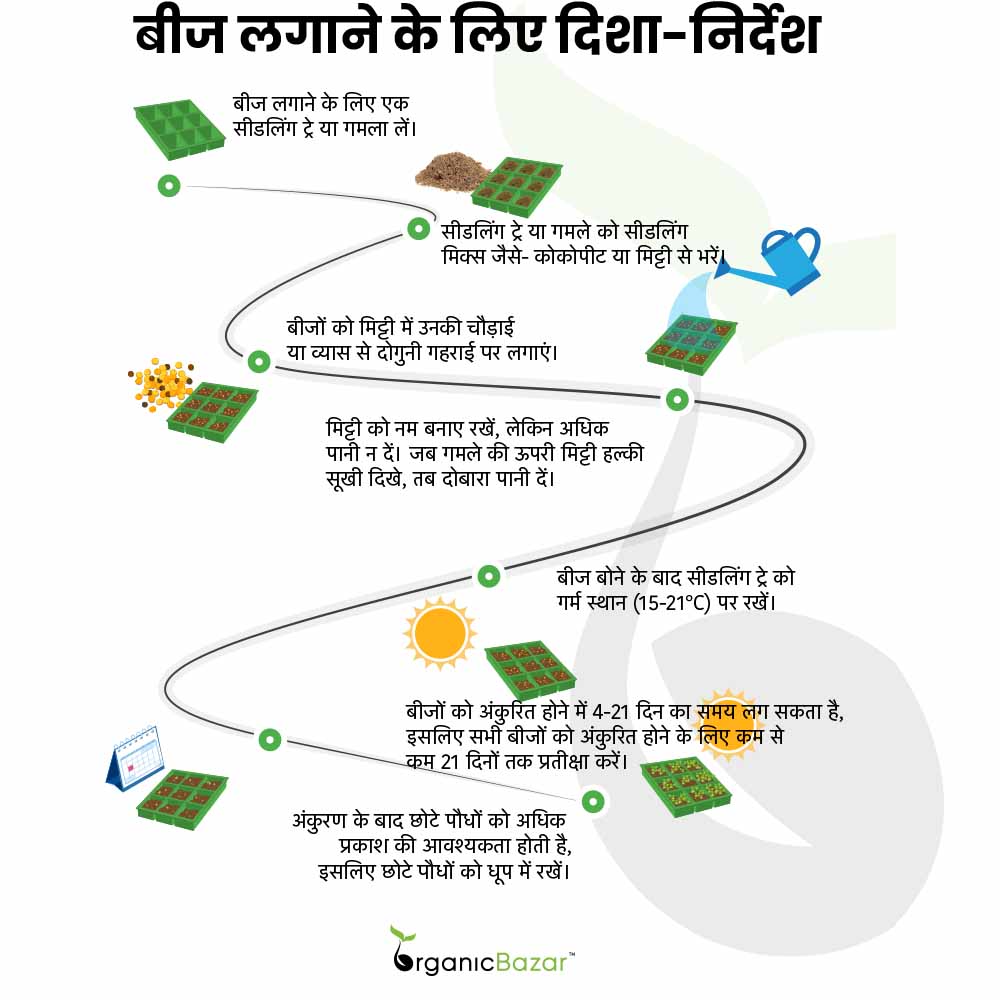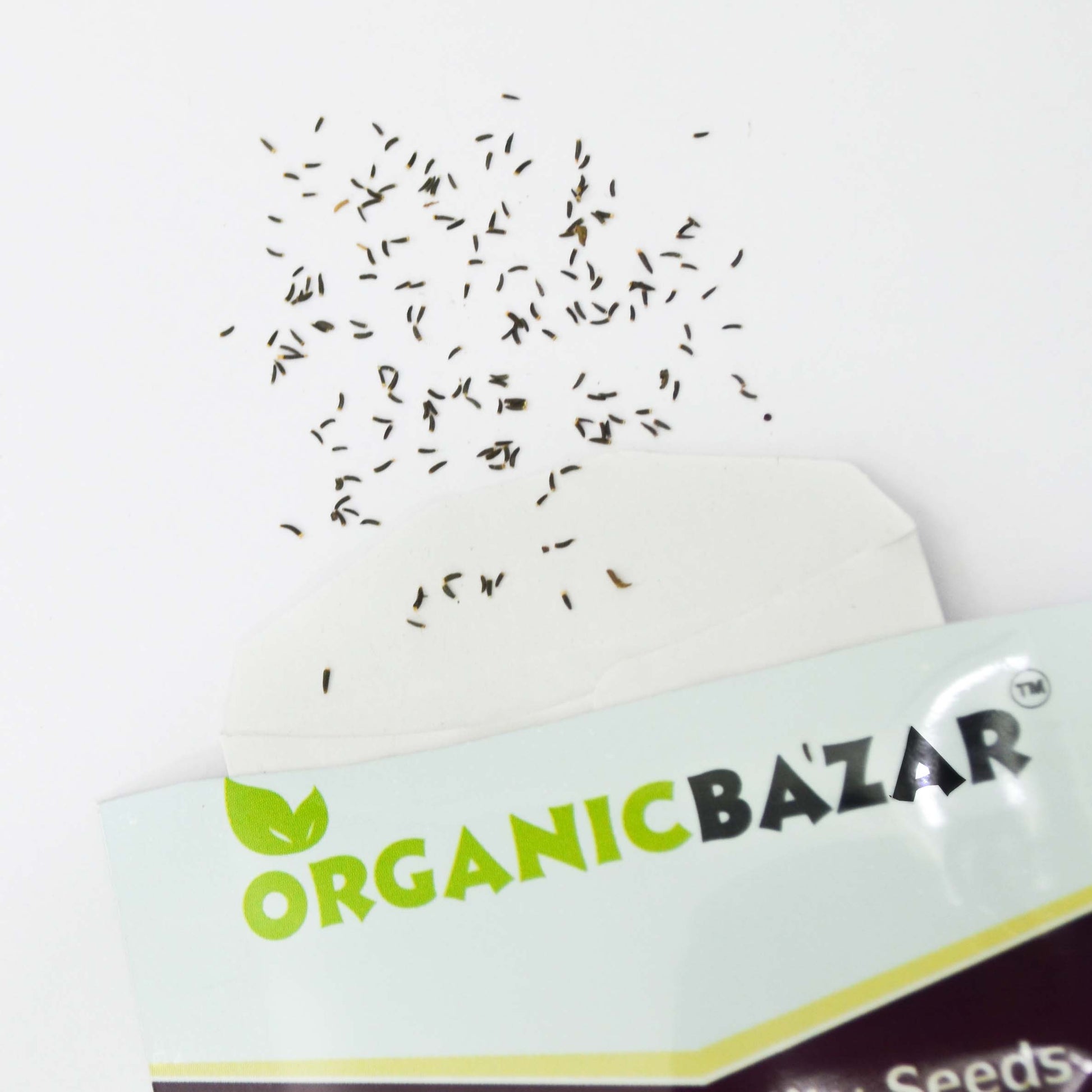 Sale price
₹ 49.00
Regular price
₹ 199.00
Tax included.
Out of stock
We will notify you once product becomes available.
Ageratum Ball Mix Seeds
Sale price
₹ 49.00
Regular price
₹ 199.00
Product description
Shipping & Return
Ageratum is an annual plant but it also sometimes grows as a perennial flower. It is one of the most popular and beautiful flowers having dark green oval-shaped leaves and blue-purple flowers. The ageratum flowers bloom from summer to fall and are good for attracting pollinators such as butterflies. Most gardeners prefer to grow ageratum flower plants because it is not only easy to grow but also low-maintenance plants. If you also want to grow ageratum flowers, buy the best quality
Ageratum Ball Mix Flower Seeds Online at the best prices from
organicbazar.net
and add colors to your garden.
Product Detail
Number of Ageratum Ball Mix Seeds: 100 Seeds
Sowing Season:

Winter season from December to January

Sowing Method: Direct planting or Seedling
Sowing distance: 6-10 inches Plant to Plant
Germination Temperature: 22°C
Germination time: 7 to 10 days
Blooming Time: 2-3 months after sowing
What size grow bag is best for Ageratum?
Ageratum (Ageratum Houstonianum) Growing Season In India 
Ageratum is a cool-season flowering plant that is grown mainly during the winter season from December to January. The winter months are better for plains, although it grows best in warmer climates in a cooler region.
How To Grow Ball Ageratum
Ageratum is an annual flowering plant that can be started either in a seedling tray or by direct sowing method. To plant ageratum ball mix, you need a pot or grow bag at least 9-15 inches wide and deep with proper drainage. Ageratum plant is perfect for patio containers, hanging baskets, and window boxes. The optimum temperature for sowing the ageratum seeds is 22°C. 
Ageratum Ball Mix Seeds Sowing Method
Take a seedling tray, fill it with potting mix, and then spread the ageratum ball mix seeds over the soil. Cover the seeds with a sprinkling of the potting mix because ageratum seeds need light to germinate, so they do not need to be covered with a thick layer of soil. Place the seedling tray in a sunny spot until the seeds germinate. Water the soil gently and keep them moist. Ageratum seeds germinate in 7-10 days, they can germinate early or late depending on growing conditions.
Transplant Ageratum Into Big Pots
After the ageratum seeds germinate and when the first true leaves appear, you need to transplant the seedling into a larger pot. During transplanting, a distance of about 6-10 inches should be maintained between the seedlings for the healthy growth of the plants. Take a large pot or grow bag, put soil, and mix organic manure in it, then plant the seedlings carefully in the soil. Keep the soil moist and place the pot in indirect sunlight.
Best Fertilizer For Ageratum Flower Plants 
Ageratum will not require any special fertilizer if you plant the flower in good and nutrient-rich soil.

For optimum results for the ageratum plant, a regular dose of fish emulsion or slow-release fertilizer such as cow manure or vermicompost is good.
Ageratum Plant Care Tips 
Soil -
Use well-drained and moist soil for planting ageratum flowers. 
Water -
Ageratum prefers moist soil, although it can tolerate dryness and regular watering is good for its growth.
Sunlight -
Ageratum needs full sunlight, especially in cold regions. However, it can grow best in partial shade in warm regions. 
Temperature -
Ageratum grows best in cool temperatures up to 15-27
°C. 
Diseases -
Ageratum is infected by powdery mildew and soil-borne fungal disease and is mainly caused by overhead watering. If you are also facing a similar problem then you will have to remove the infected parts of the plant. Also do not get the leaves or flowers wet when watering.
Pests -
Spider mites, whiteflies, and aphids damage ageratum flowering plants.
To get rid of the problem, it would be right to spray neem oil on the
Ageratum
plants. 
Mulching -
The ageratum flowering plant requires consistent soil moisture, so mulching is a good option for retaining moisture in the soil. For mulching, spread a few inches of dry leaves, straw, grass, etc. on the soil.
Ageratum Flower Plant Pruning
In any flowering plant, pruning is the most essential part of care. Pruning makes the flowering plant more beautiful and keeps it in an ideal way.
Remove faded, or infected flowers to make flowers last longer. 

Infected, old, or yellow leaves should be cut off using a pruning tool to promote healthy plant growth. 
Ageratum Blooming Time 
Usually, the

ageratum flower plant blooms after 2-3 months of seeds sowing. May to November is the time when ageratum flowers bloom in warm regions. 

You can cut blooms before they are fully open and can decorate the ageratum flowers in-home pots or make bouquets.

If you don't want to pluck the flowers, leave them on the plant to keep the garden beautiful. 

Ageratum flower is poisonous to humans as well as animals, so stay away from pets and children.
Ageratum Special Features 
Common name - Floss flower, blue horizon flower, blue mink, or Mexican paintbrush

Scientific name -

Ageratum houstonianum

Flowers color - B

lue-purple

Height - 6 to 30 inches 

Level of growing - Medium
FAQ 
Is ageratum perennial or annual?
Ageratum is an annual flowering plant that grows for one year. 
Will ageratum come back every year?
No, because ageratum is an annual plant so it lives for one growing season Although it can reseed itself in the same spot or pots. 
Is ageratum heat tolerant?
Ageratum can tolerate heat other than this it can grow in some partial shade.  
Should I deadhead ageratum?
To keep ageratum flowering plants more beautiful, you can deadhead them. But deadheading is not necessary if you regularly prune ageratum flowering plants.
Why is my ageratum dying?
Ageratum flowering plant dies due to bacterial infection, if you are facing the problem you can remove the infected or unhealthy plants to avoid spreading the disease to other neighboring plants.
Why are my ageratum seeds not germinating?
Ageratum ball mix seeds will not germinate because of improper growing conditions like not getting enough sunlight, sowing seeds too deep in the soil, overwatering, or under watering.
Note: Images are for reference purposes only. The actual product may vary in shape or appearance based on climate, age, height, etc.
Shipping Costs
Free Delivery: Available for Orders Above INR 499.
Prepaid Orders Below INR 499: Shipping Charge of INR 54.
Cash on Delivery Orders Below INR 499: Shipping Charge of INR 84.

Return Policy
Satisfaction Guaranteed: Return or Exchange Within 7 Days of Delivery.
Technical Details
Package Dimension: 12cm*9cm
Item Weight : 15mg
Net Quantity: 100N
Colour : N/A
Assembly Required: No
SKU :

Additional Information
Brand : OrganicBazar
Country of Origin: India
Manufacturer: HEALTHUNBOX PRIVATE LIMITED
Consumer Care: Phone: 9513316259 | Email - support@organicbazar.net
Consumer Care Address: P NO 225, NEAR OF WATER TANK, VIPATPURA, Narsinghpur (M.P) 487001
Reviews
It was a good quality product.