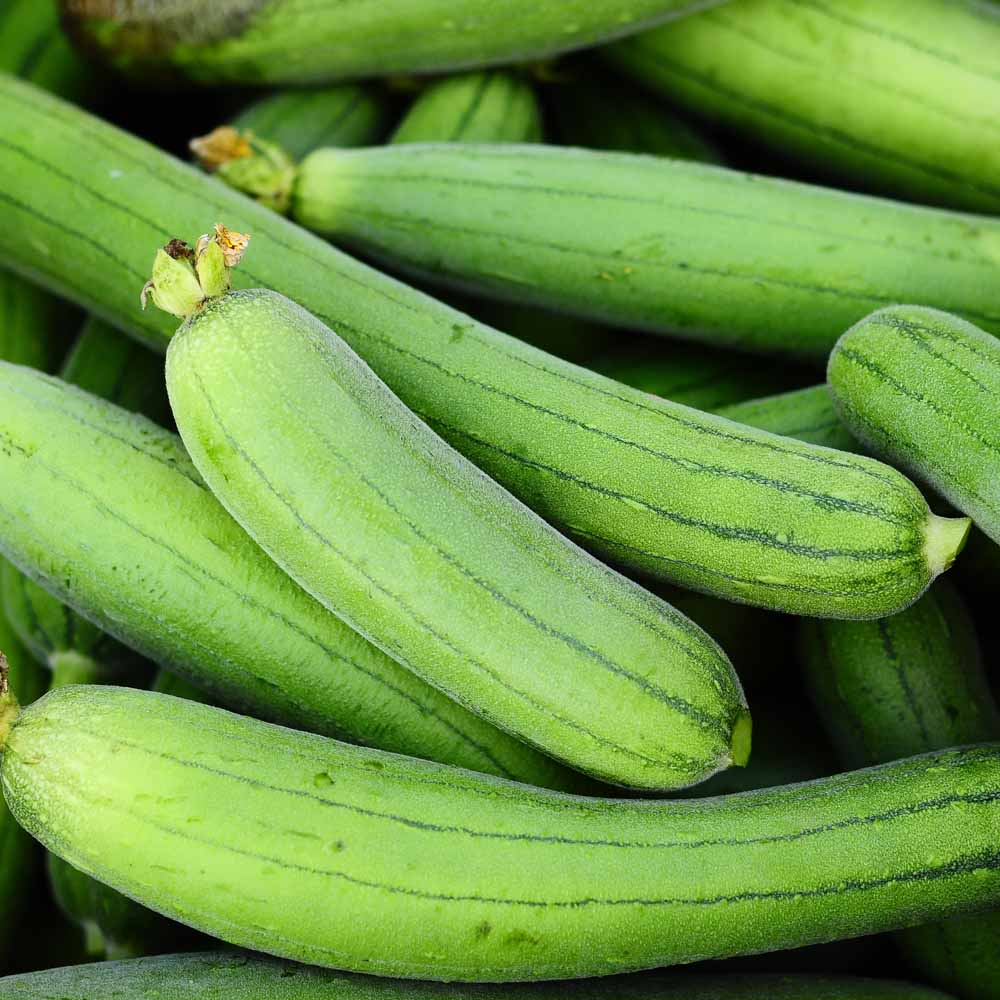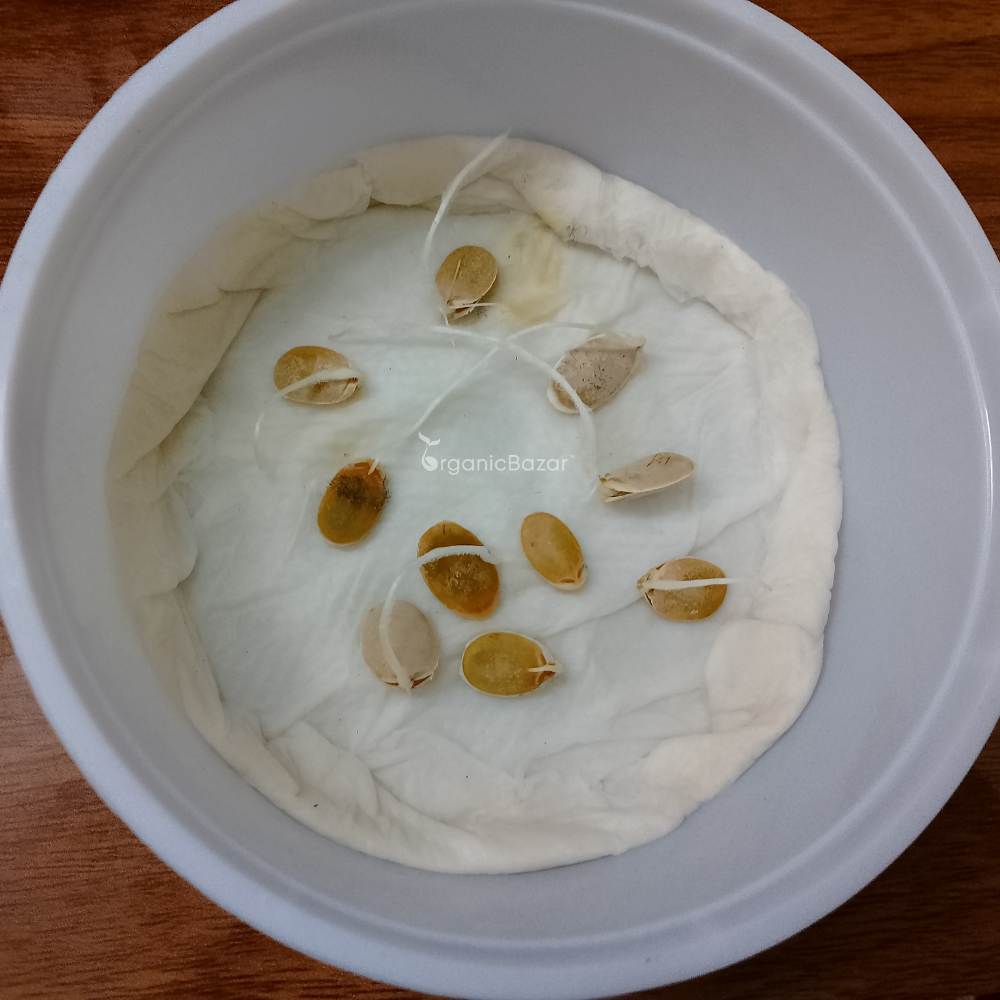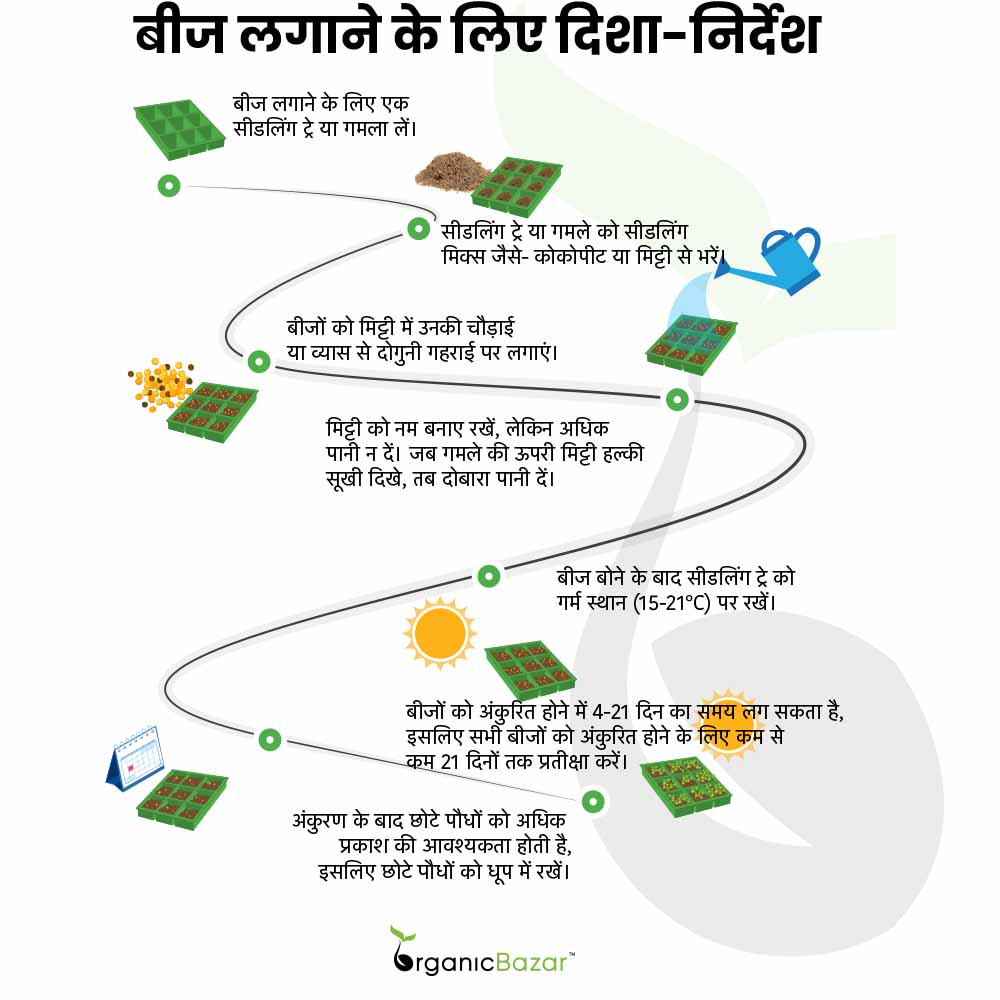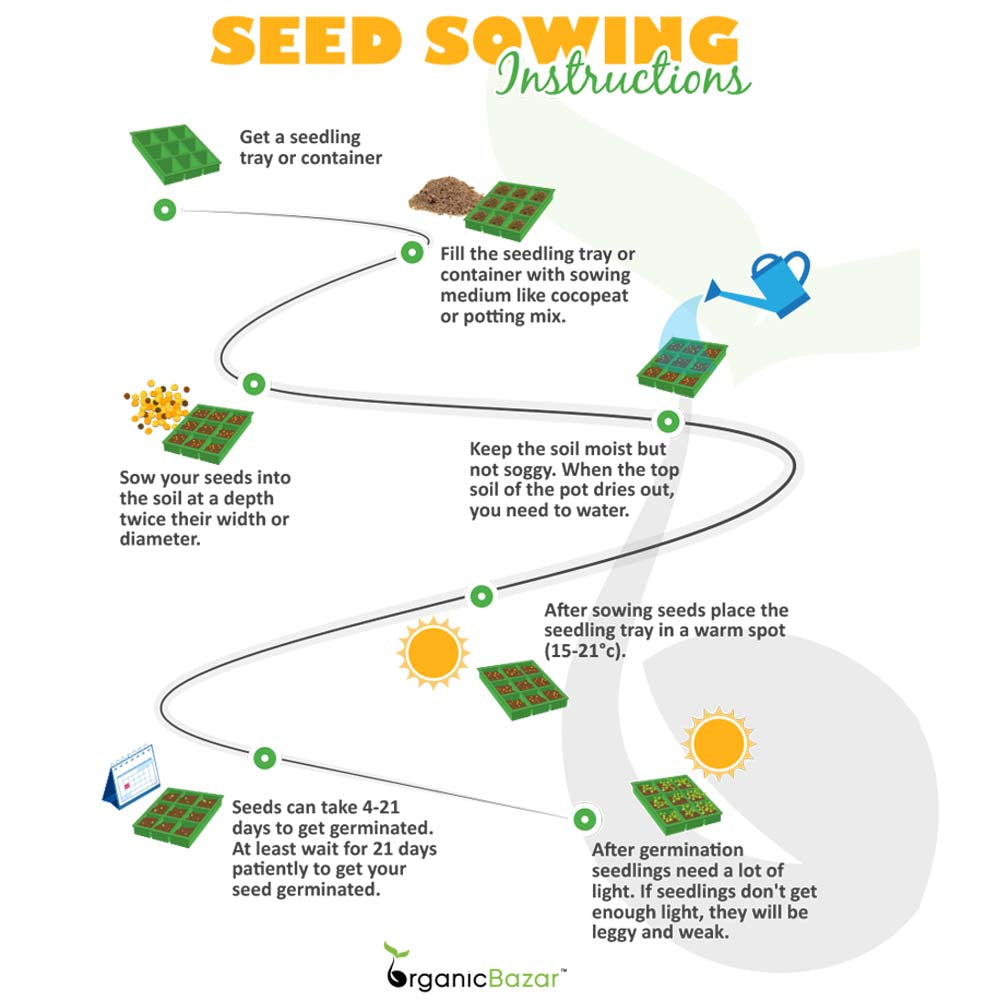 Sponge Gourd Light Green F1 Hybrid Seeds (Luffa/Gilki/गिलकी के बीज)
Sale price
₹ 49.00
Regular price
₹ 99.00
Tax included.
Sponge Gourd Light Green F1 Hybrid Seeds (Luffa/Gilki/गिलकी के बीज)
Sale price
₹ 49.00
Regular price
₹ 99.00
Product description
Shipping & Return
Sponge gourd is a vine plant that can grow up to 30 feet tall but it is very easy to in pots with little maintenance. Buy the Best Quality Sponge Gourd Light Green F1 Hybrid (Chikni Tori Type) Seeds Online at the best price in India from
www.organicbazar.net
with a high germination rate.
About this item
Number of Light Green Sponge Gourd seeds (gilki ke bij): 10 Seeds

Growing season: Throughout the year

Where to grow: Balcony or terrace garden

Mode of sowing: Sow the seeds 0.5 inches deep in a Container, or Pots.

Germination Time: 7 to 14 days from sowing

Germination temperature: 18-30°C

Harvesting: 80 to 90 days from planting 

Plant vigor: Strong plant
What size grow bag is best for Sponge Gourd?
Sponge Gourd Growing Season In India
In India, the growing season for sponge gourd is from February to October but it grows best during the summer season. However, due to the hot and humid climate in South India, sponge gourd seeds can be sown throughout the year.
How To Grow Sponge Gourd
The sponge gourd (gilki) is a vine plant that needs more space to grow well but can easily grow in 
pots 
or
 grow bags
 easily (15-24 inches) wide and deep. Develop the strong trellis support by using materials like pipes, bamboo, ropes, wires, etc., to help them grow straight and long. Luffa or Sponge gourd seeds are usually hard to germinate so you can soak the seeds which will help you to germinate fast but can direct sowing seeds and keep the soil moist for quick germination. Sponge gourd seeds will germinate in temperatures between 18-30°C.
Sponge Gourd Seeds Sowing Method
Sow sponge gourd seeds directly in any pot/grow bag and fill them with a sowing medium. Sown 2 seeds at the center of a pot or grow bag about 0.5-1 inch deep in the soil. Give deep water to your seedlings every day by using a
watering can
and keep maintaining moisture, the sponge gourd seeds germinated within 1-2 weeks (depending on growing condition). Keep the pot in a place where the gourd seedling receives at least 6 hours of sunlight.
How To Fertilize Sponge Gourd Plant
After 20-25 days from sponge gourd seeds sowing, add a side dressing like homemade compost or 
vermicompost
 which provide additional nutrients to the gourd plant.
Sponge Gourd Plant Care And Tips
Sunlight
–
 Sponge gourd (Luffa) prefers full sunlight for better growth.
Water –
 Give water to your sponge gourd plants daily on summer days and 2 days once in the winter season; keep the soil moist but not soggy.
Soil
–
Use well-drained loamy soil for growing sponge gourd plants.
Temperature
–
 Ideal temperature to grow sponge gourd is 20-32°C.
Common pests
–
Pests like crop bacteria, leaf spots, cucumber beetles, and downy mildew are normally found in sponge gourd plants. Use organic pesticide
neem oil
 to protect the plant from harmful pests.
Sponge Gourd Harvest Time
Within 50-55 days from the seeds sowing sponge gourd plant starts flowering.
It will take about 80 to 90 days to harvest; you can harvest the sponge gourd during the summer, rainy, or winter seasons.
Cut the sponge gourd at the early stage, before the skin becomes thick; if you find any ripe sponge gourd just pluck it directly from your hand or with the help of a pruning scissor.
Sponge Gourd Special Features
Common names – luffa and gilki (गिलकी)
Scientific name – Luffa aegyptiaca
Flower color – Yellow
Level of growing – Easy
Height – Up to 30 feet
FAQ
Why is my sponge gourd getting wilting?
Overwatering is the main reason behind wilting; so avoid Over watering and keep the soil moist.
Why are my sponge gourd seeds not germinating?
Improper soil, temperature, Over watering, or under watering can be the main reason for not germinating sponge gourd seeds.
Shipping Costs
Free Delivery: Available for Orders Above INR 499.
Prepaid Orders Below INR 499: Shipping Charge of INR 54.
Cash on Delivery Orders Below INR 499: Shipping Charge of INR 84.

Return Policy
Satisfaction Guaranteed: Return or Exchange Within 7 Days of Delivery.
Technical Details
Package Dimension: 12*9cm
Item Weight : 75mg
Net Quantity: 10N
Colour : N/A
Assembly Required: No
SKU : Sponge-G-Light-Green

Additional Information
Brand : OrganicBazar
Country of Origin: India
Manufacturer: HEALTHUNBOX PRIVATE LIMITED
Consumer Care: Phone: 9513316259 | Email - support@organicbazar.net
Consumer Care Address: P NO 225, NEAR OF WATER TANK, VIPATPURA, Narsinghpur (M.P) 487001
Reviews
Available @₹30 per kg in local vegitable market.
Dear Valued Customer,
Thank you for sharing your observation regarding the availability and market price of Sponge Gourd Light Green F1 Hybrid Seeds (Luffa/Gilki/गिलकी के बीज).
At OrganicBazar, we are committed to delivering exceptional quality in every product we offer. Our dedication to maintaining the highest standards may lead to slightly higher prices; however, we wholeheartedly believe that the experience our products provide is unparalleled. We kindly invite you to give our products a try, confident that you will appreciate the remarkable difference in quality and understand the value of your investment.
Warm regards,
Team Organic Bazar
Out of 10 seeds only 7 germinated.