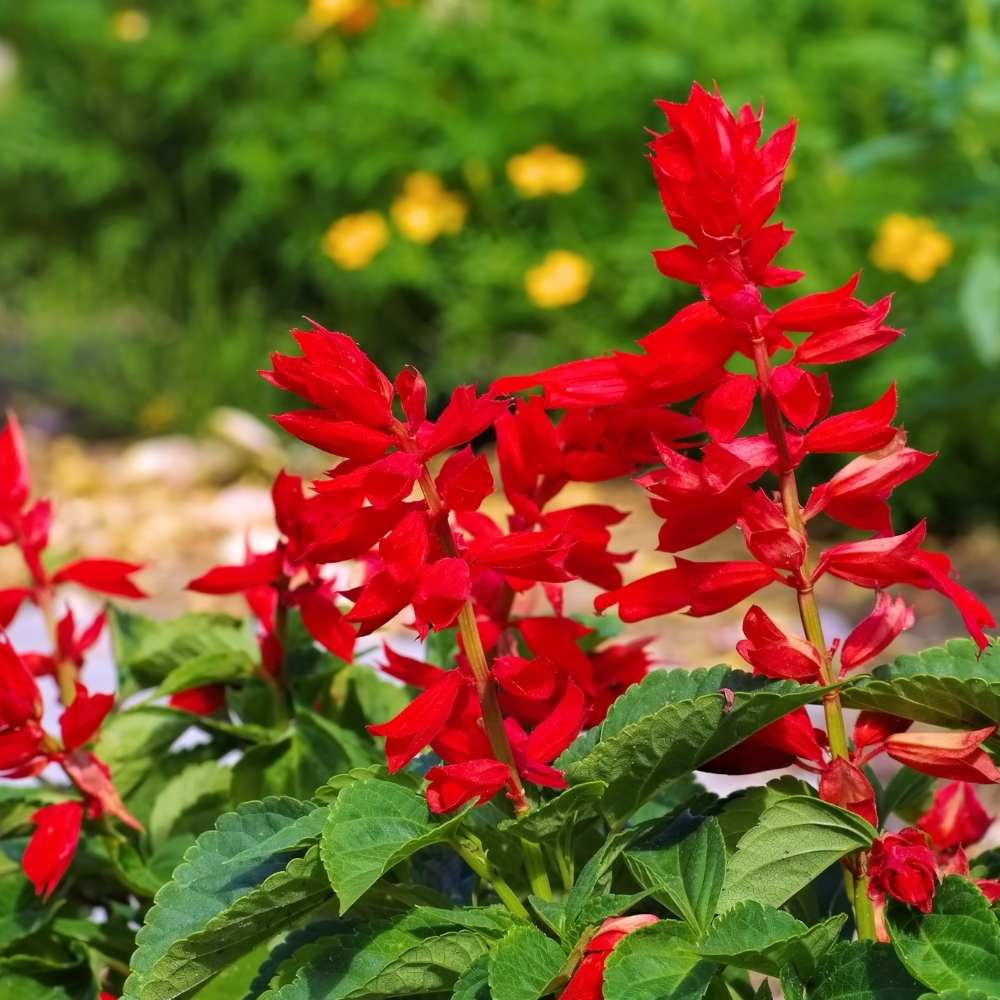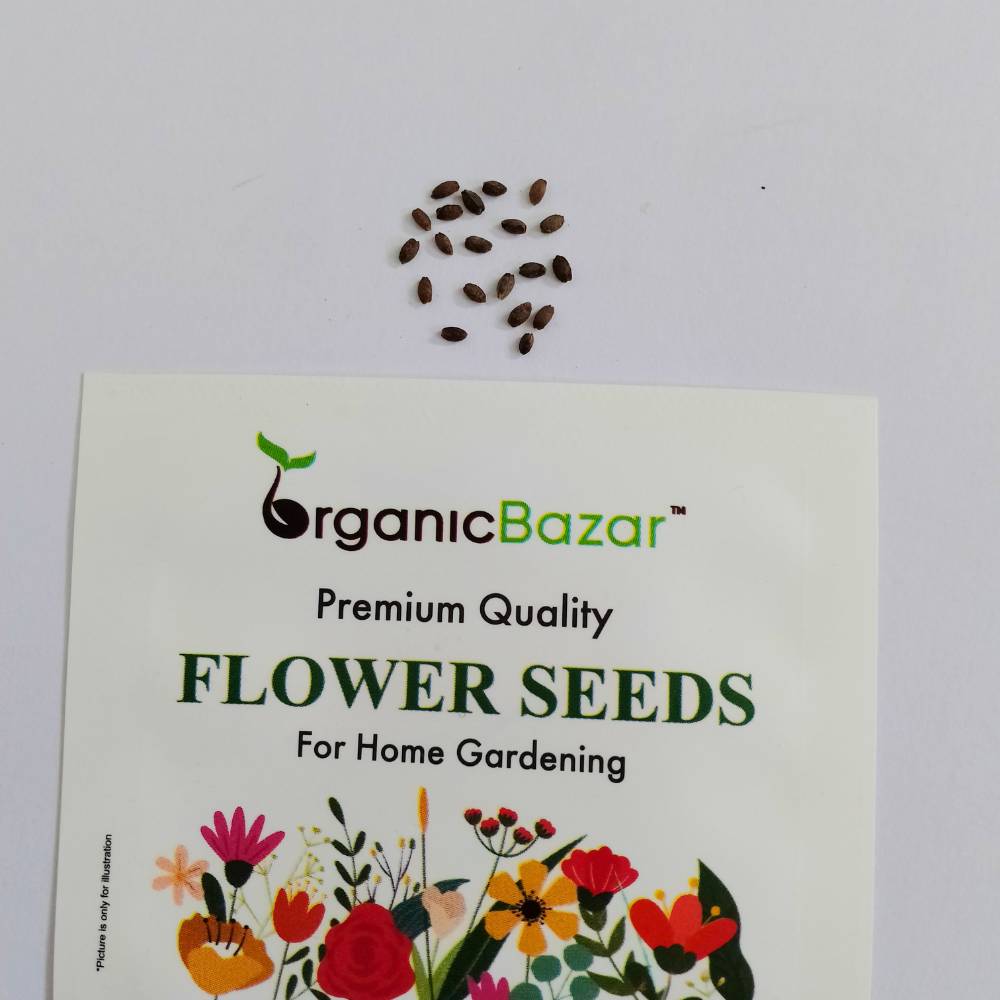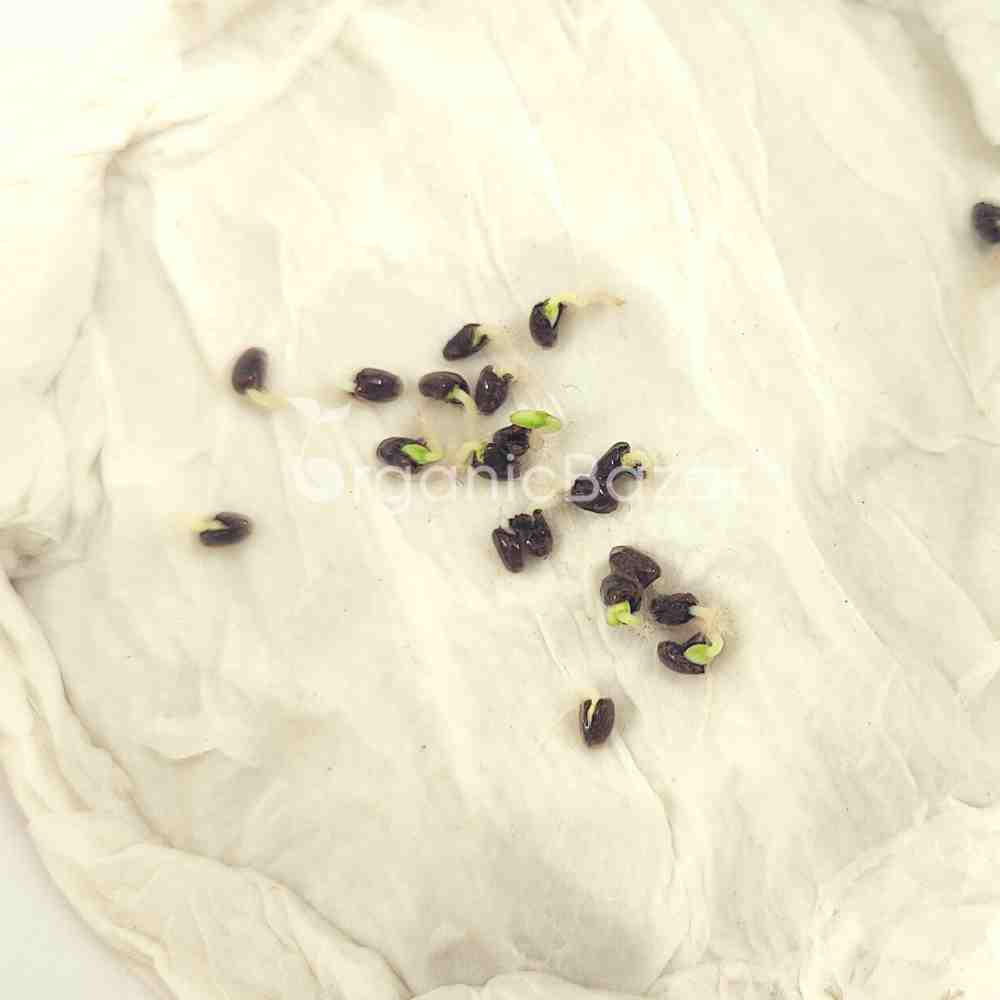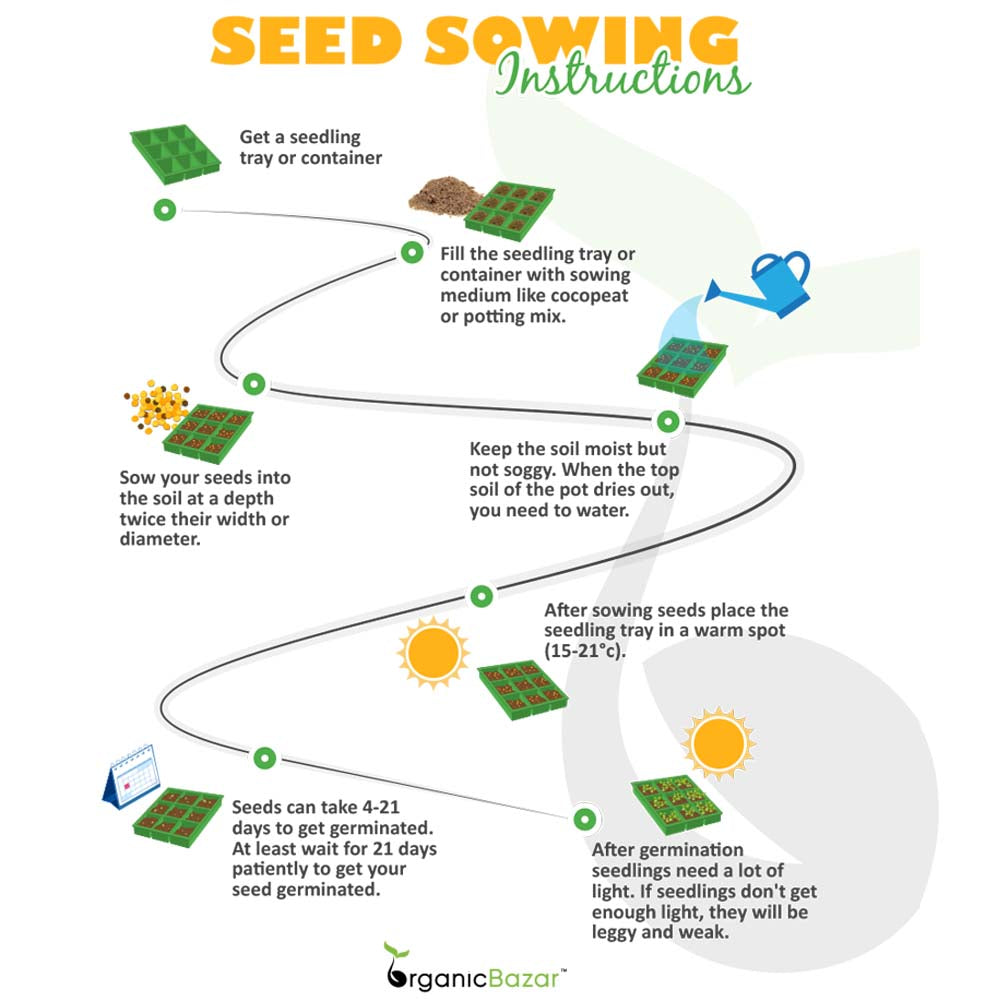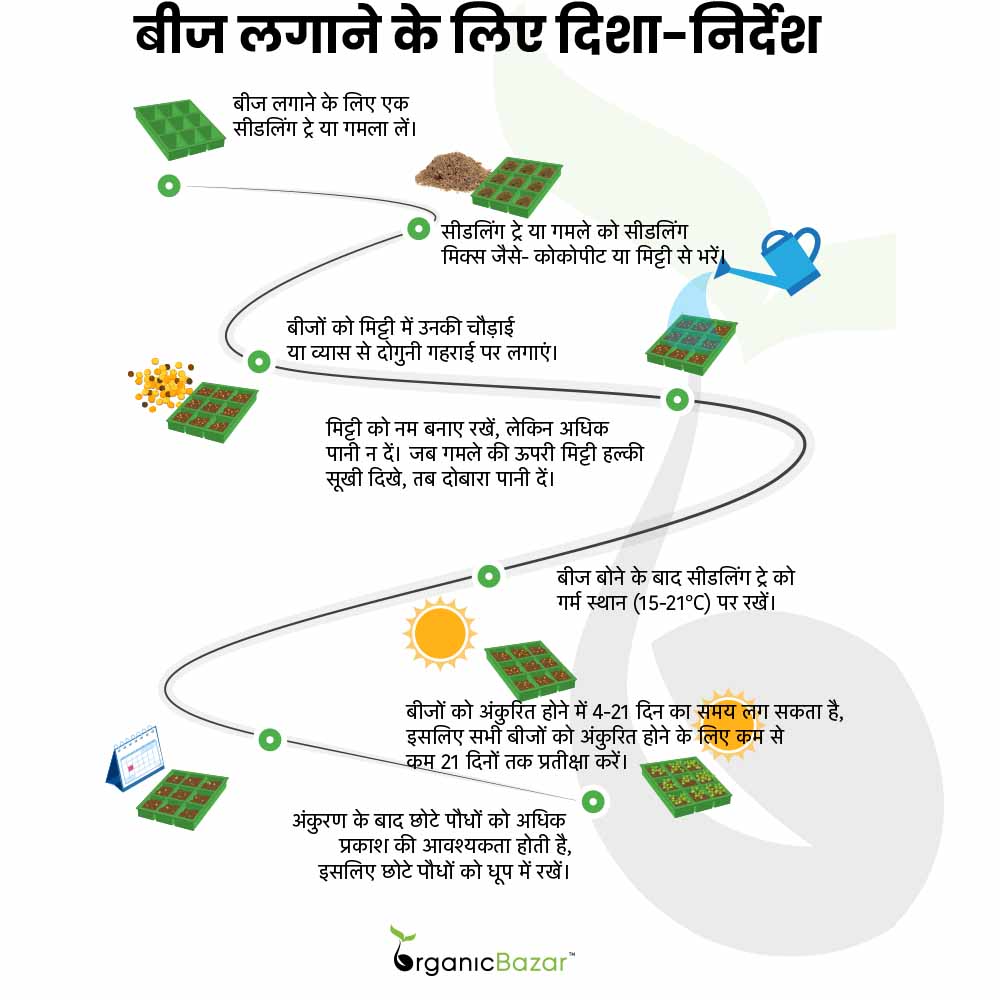 Salvia Splendens Saint John's Fire Seeds
Sale price
₹ 59.00
Regular price
₹ 99.00
Tax included.
Salvia Splendens Saint John's Fire Seeds
Sale price
₹ 59.00
Regular price
₹ 99.00
Product description
Shipping & Return
Salvia Splendens Sanit John's is a popular
tender perennial, spiky flowering plant that can be grown as an annual. The plant produces beautiful fiery scarlet-red flowers and dark green, heart-shaped leaves. Flowers are long-lasting and bloom quickly.
Salvia splendens is a low-maintenance flower plant and is perfect for the home garden, terrace garden, or balcony. Buy the best Quality, Salvia Splendens Saint John's Seeds Online, at the best price from
www.organicbazar.net
with a high germination rate and add colors to your garden.
Product Detail
Seed quantity: 20 Seeds
Where to grow: Balcony or garden
Best Sowing Season:

September to October And March-June

Sowing method: Direct or Seedling transplant
Germination temperature: 18-25°C
Germination time: 7-21 days
Blooming time: S

ummer to fall (April-November)
What size grow bag is best for Salvia?
Salvia Splendens Growing Season In India 
Salvia is typically grown in India during the warm and dry spring to Summer (March to June) And September – October. Be cautious during the monsoon season and avoid planting during the cold winter months.
How To Grow Salvia Splendens Flower In Pots 
Sow salvia splendens flower seeds directly in pots/grow bags, in the garden, or by seedling transplant method, it grows well either way. The best soil temperature for salvia seed germination is 18-25°C. Salvia grows very tall, so you need a pot or grow bag at least 12 to 15 inches wide and deep. And if you grow in a small pot, you will have to repot in a bigger pot next.
Salvia Splendens Saint John's Fire Seeds Sowing Method 
Fill a pot with potting mix soil (you can also make your potting mix by mixing 20% cocopeat, 30% vermicompost, 30% normal soil, and 20% sand/perlite) and
spread the salvia splendens seeds on the soil.
Cover the seeds with a thin layer of soil and place the pot in a sunny and warm condition as salvia seeds need light to germinate.
Water the soil and keep the soil moist till germination; salvia seeds will germinate in 7-21 days. 
Fertilizer Requirements For Salvia Plants
Salvia is not a heavy feeder, you can add organic fertilizer vermicompost, or cow manure. 
Additionally, you can mix potash-rich fertilizer from spring to fall to promote more blooms. 
Salvia Splendens Flower Plants Care Tips 
Soil
- Use moist but well-drained soil to plant salvia. Loamy soil with organic matter is also good for planting salvia. 
Water
-
Consistent soil moisture is the key to the successful growth of salvia, you can water salvia once to twice per week and do not allow the soil to dry out for long. In addition, avoid overhead watering as this can lead to fungal infections.
Sunlight -
Salvia prefers full sunlight and some grow in partial shade as well. But the best is to get at least 5-6 hours of sunlight.
Temperature -
Salvia plants are frost sensitive and cannot survive in temperatures less than 4°C whereas the best temperature for growing salvia is between 20-29°C.
Common pests and diseases -
Some pests that attack salvia plants are slugs, snails, and whiteflies.
You can use neem oil on the plant to eliminate these insects. Other than this powdery mildew is a disease that infects the salvia plants and spoils their looks. It is best to cut off infected leaves to avoid the spread of the disease. 
Mulching -
You can add 2-3 inches of mulch around the salvia plant to retain moisture and protect the plants from the cold. 
Salvia Splendens Bloom Time 
Usually, salvia blooms from summer to fall (April-November). They take 10-12 weeks to bloom from seed; depending upon growing conditions. 

Deadhead the spent flowers to encourage more blooms. 
Salvia Splendens Special Features 
Common name - Red salvia, salvia coccinea, scarlet sage, blood sage

Scientific name - Salvia splendens

Height - Up to 5 feet

Level of growing - Moderate 
FAQ
How do you overwinter a salvia plant?
Mulch your salvia plant or place the salvia plant indoors during winter and reduce watering. 
Why is my salvia dying?
The main reason why
salvia
plants die is excessive water in the soil, if you are facing this problem then do not overwater and use soil with good drainage.
Note: Images are for reference purposes only. Actual products may vary in shape or appearance based on climate, age, height, etc.
Shipping Costs
Free Delivery: Available for Orders Above INR 499.
Prepaid Orders Below INR 499: Shipping Charge of INR 54.
Cash on Delivery Orders Below INR 499: Shipping Charge of INR 84.

Return Policy
Satisfaction Guaranteed: Return or Exchange Within 7 Days of Delivery.
Technical Details
Package Dimension: 12cm*9cm
Item Weight : 20mg
Net Quantity: 20N
Colour : N/A
Assembly Required: No
SKU : Salvia-Splendens

Additional Information
Brand : OrganicBazar
Country of Origin: India
Manufacturer: HEALTHUNBOX PRIVATE LIMITED
Consumer Care: Phone: 9513316259 | Email - support@organicbazar.net
Consumer Care Address: P NO 225, NEAR OF WATER TANK, VIPATPURA, Narsinghpur (M.P) 487001
Reviews
very good quality of seeds. germinate well and give a lot of flowers
Most of the seeds germinated.