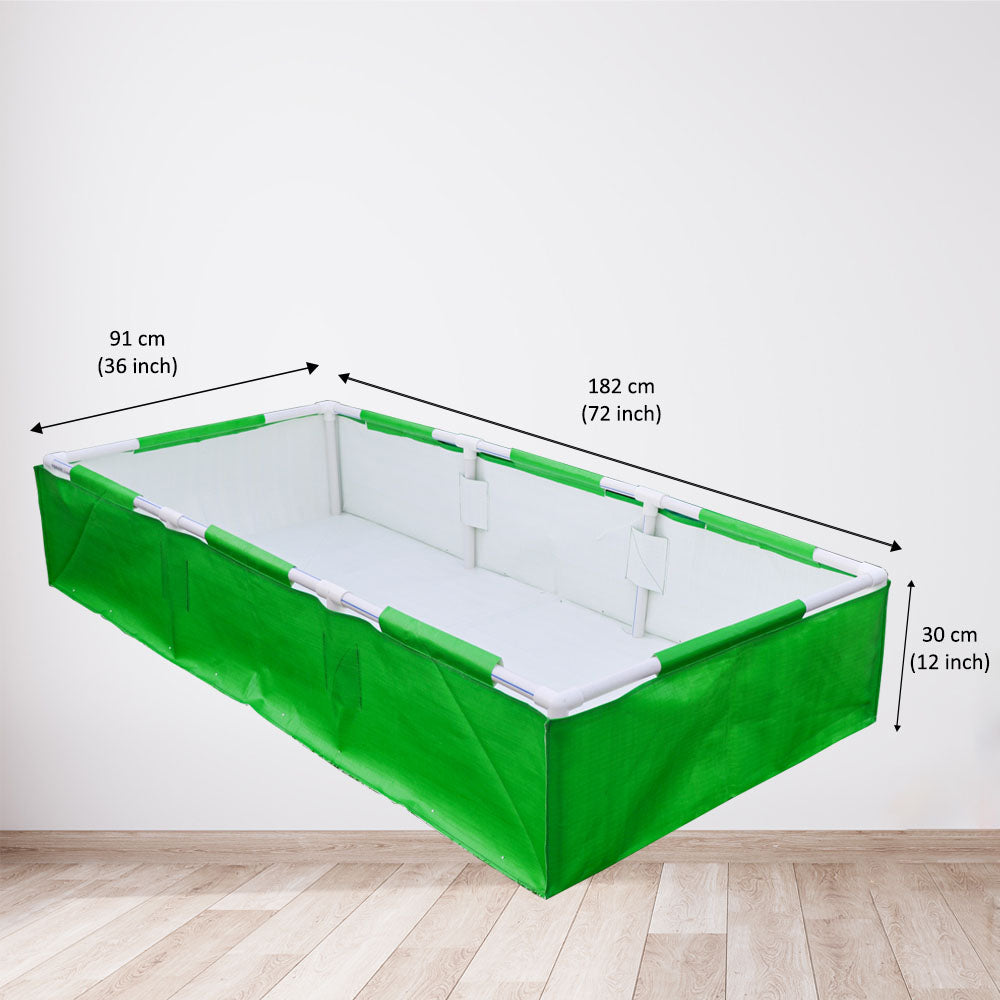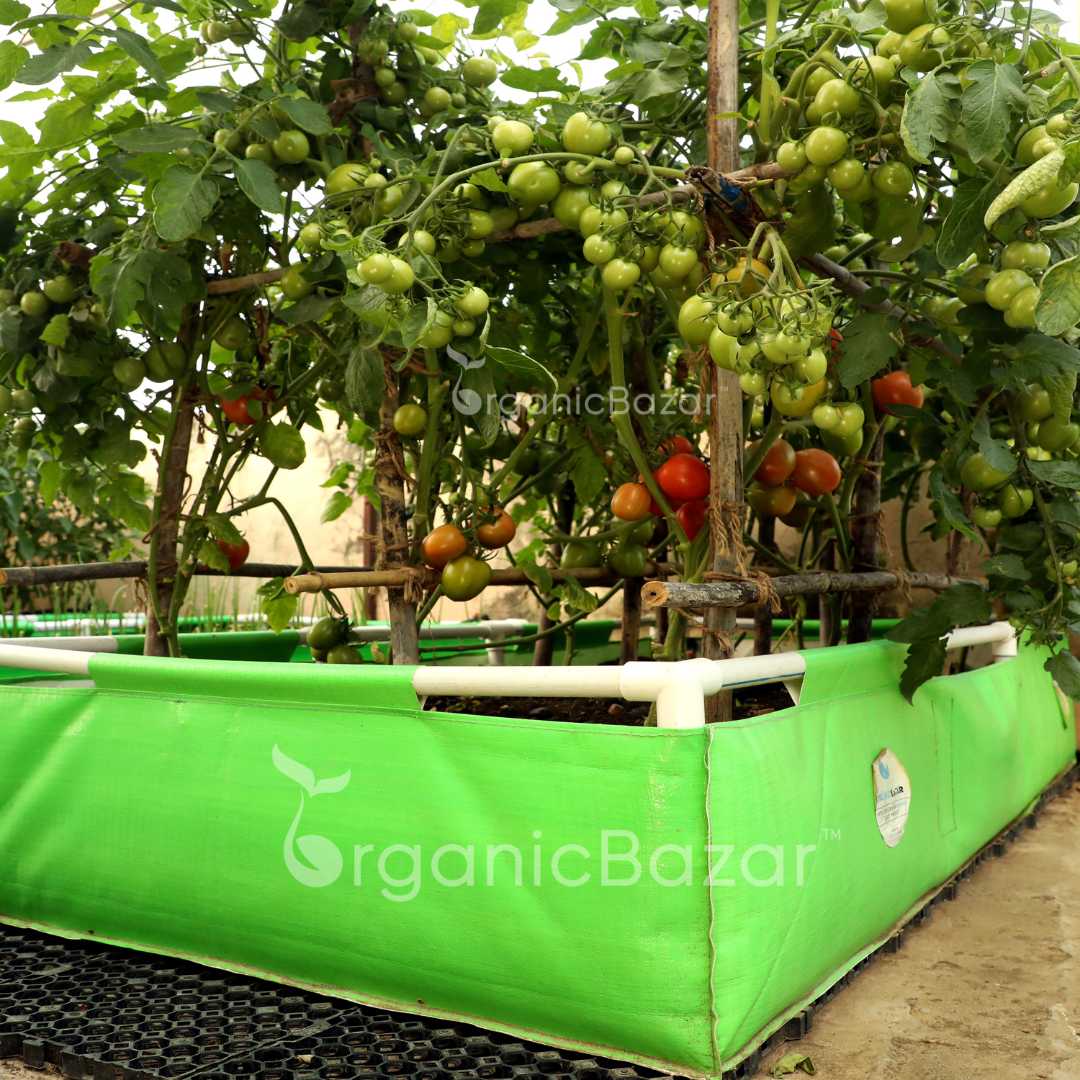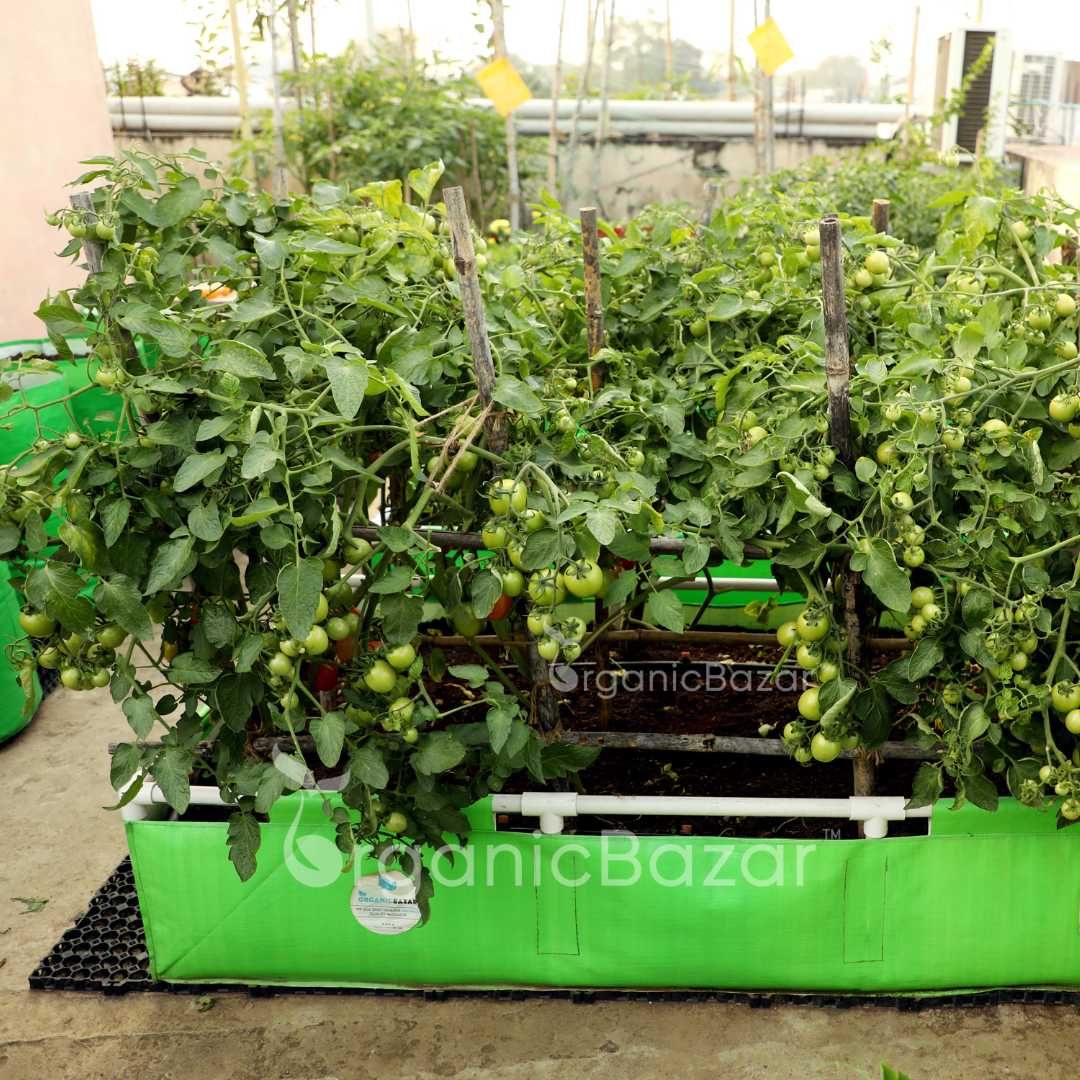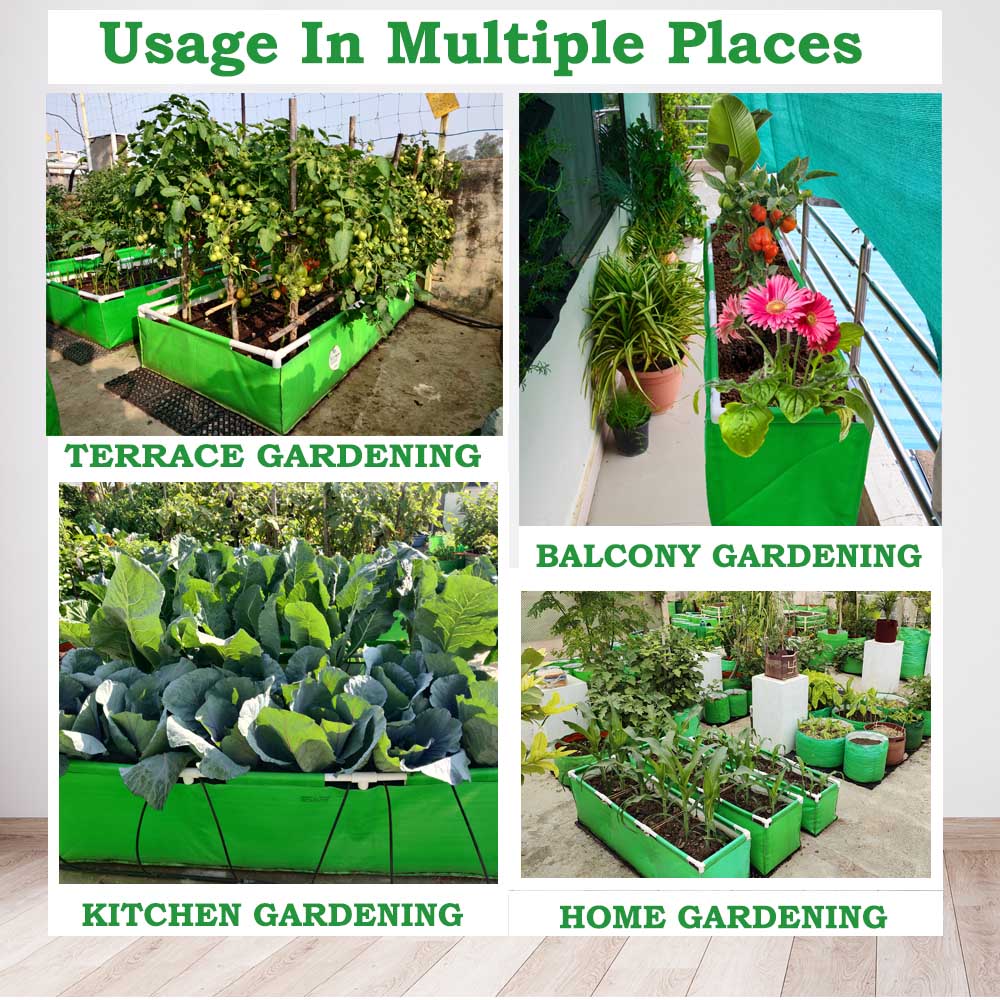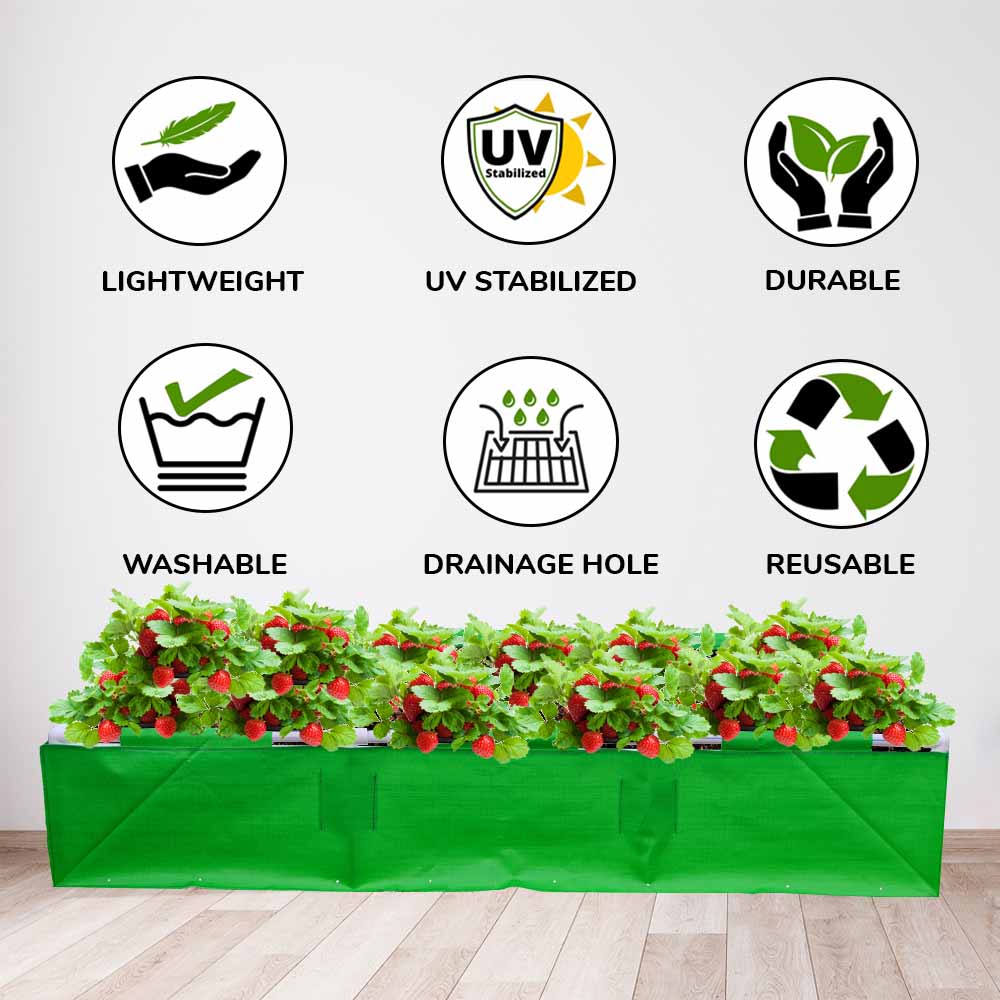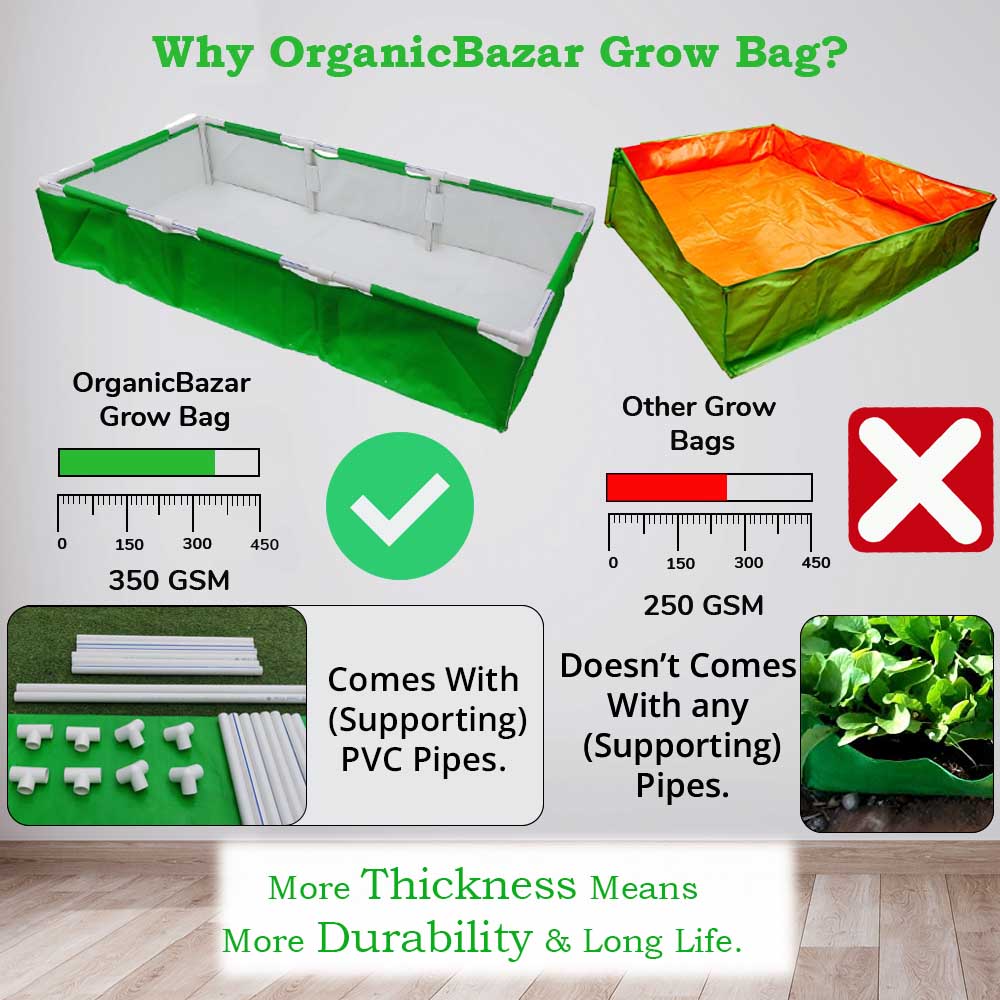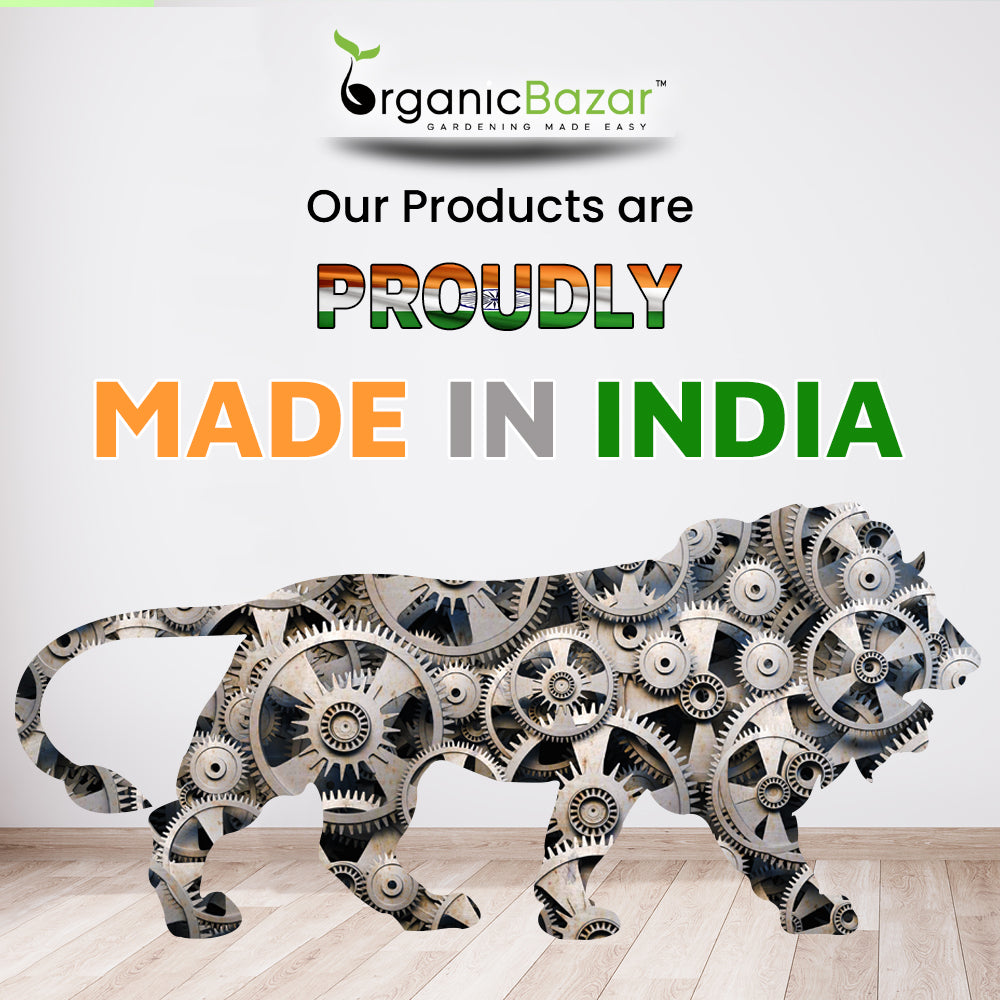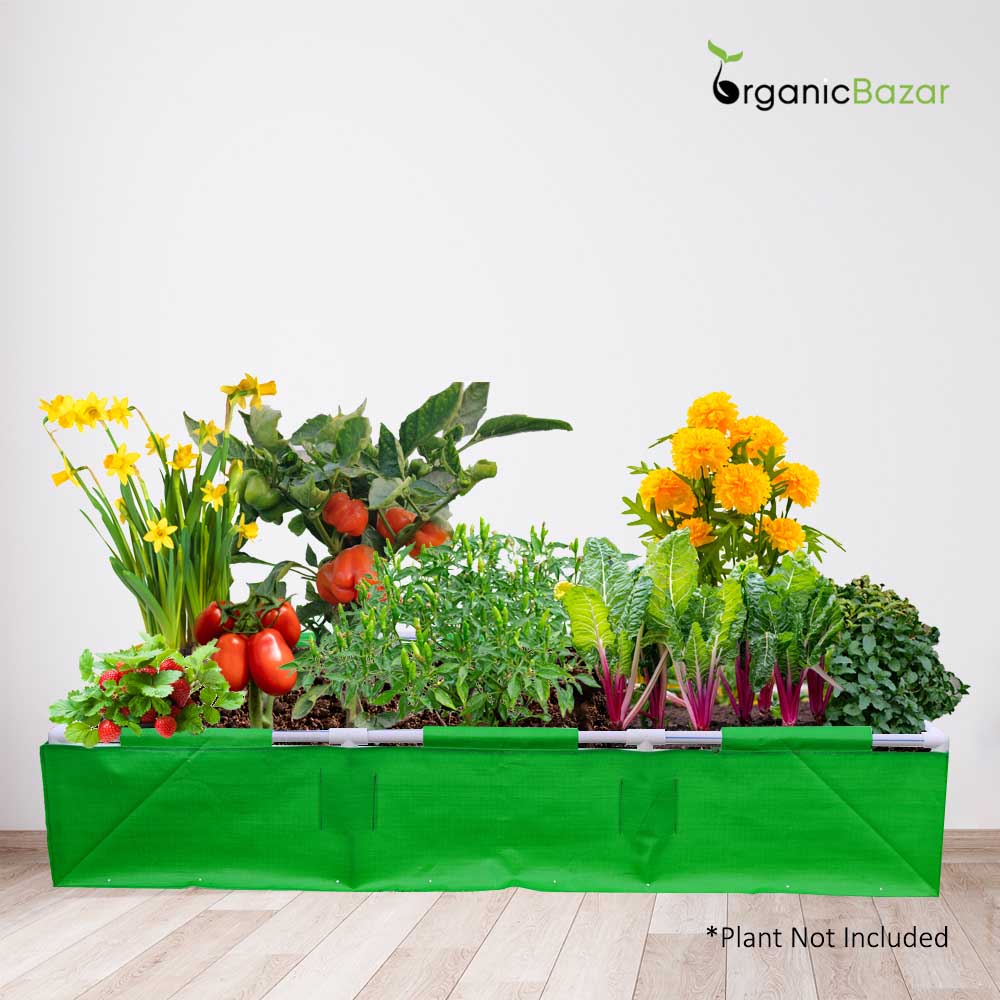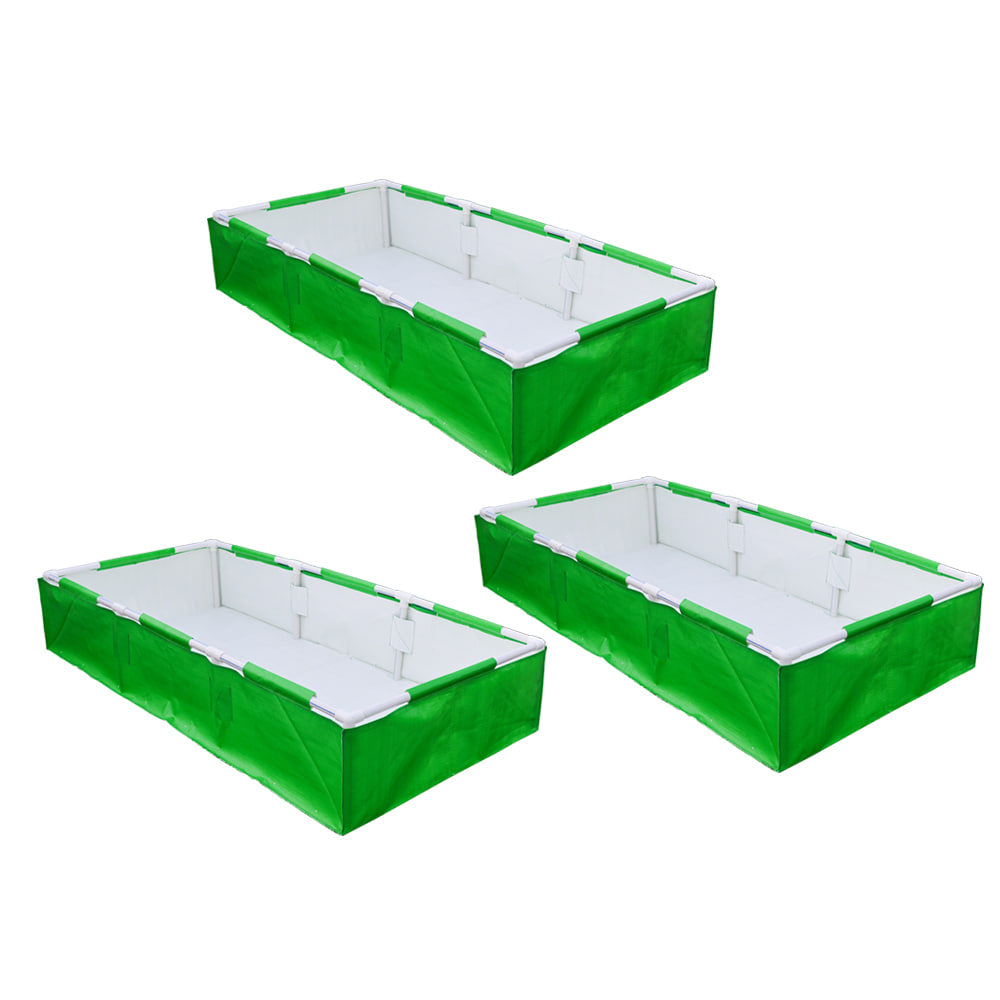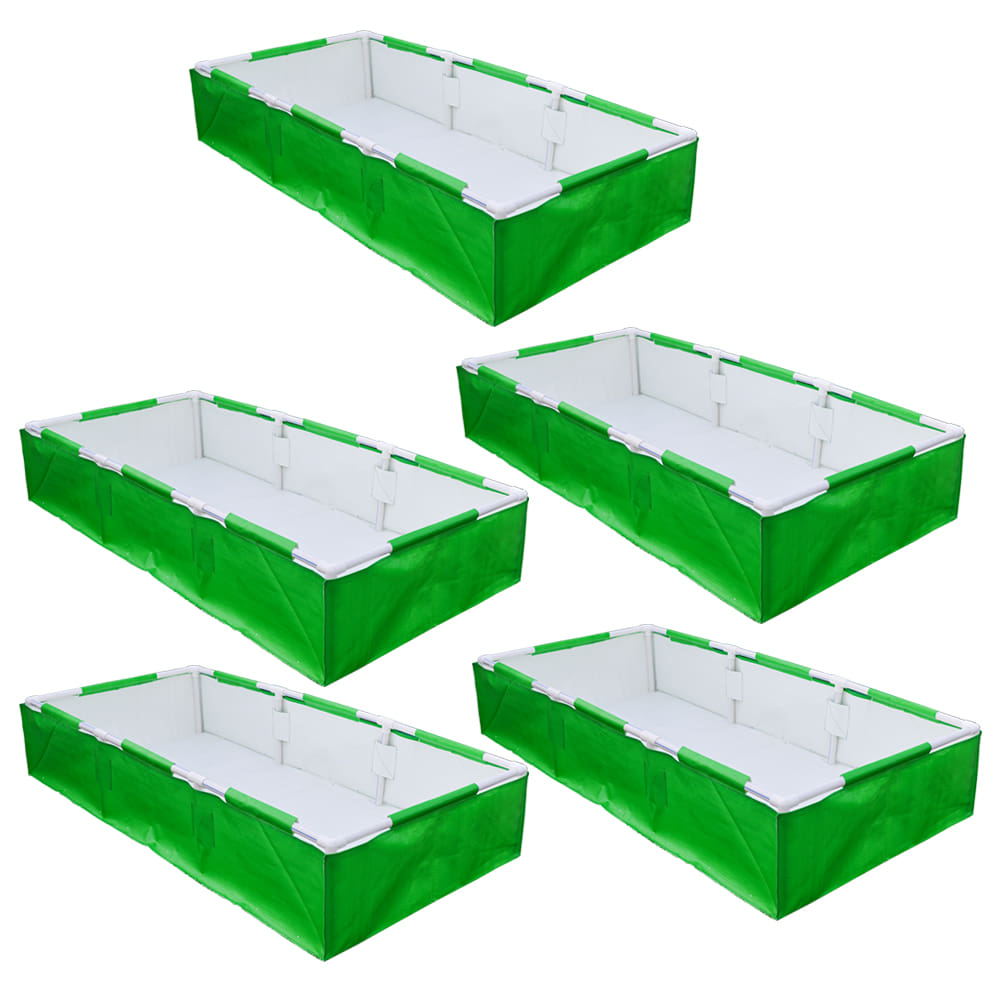 HDPE 72x36x12 Rectangle Grow Bag With Supporting Pvc Pipes
Sale price
₹ 1,999.00
Regular price
₹ 2,999.00
Tax included.
Product description
Shipping & Return
The Best Quality Large size HDPE 72x36x12 (Length*Width*Height) Rectangle Grow Bag is fitted with PVC pipes to maintain proper shape. These HDPE Rectangular Grow Bags are ideal for growing almost all types of vegetables, flowering plants, indoor plants, vines,
and plants that do not have very deep roots. 
These 350 GSM HDPE Rectangle Grow Bags are UV stabilized of premium quality, which after planting, can easily last for 6 to 7 years in sunlight and rain. You can use this Rectangular Raised Bag for any plants and vegetables that can be easily grown in a home garden, terrace garden, kitchen garden, and rooftop balcony garden.
About this item
This Large size Planter is made of a premium quality 350 GSM UV Stabilized HDPE (High-Density Poly Ethylene) material.

A set of PVC pipes is included as part of this Planter product to maintain the proper shape.

Very lightweight and durable Planter bags with sturdy material, that allows easy and safe moving.

Rectangular Grow Bag's Size: Length: 183cm, width: 91cm, height: 30cm.

The durability of the bag is 5-7 years.

This HDPE Planter Bag can be used multiple times. 

HDPE Rectangle Grow bags are easily washable, reusable, and easy to transfer.

This rectangular raised bag is best suited for the home garden, balcony garden, terrace garden, kitchen garden, and rooftop garden.
Plants That Can Be Grown in This Grow Bag
Tomato, Brinjal or Eggplant, Bell Pepper, Ladies Finger (Okra), Corn

Potato, Onion, Ginger, Radish, Carrot, beetroot, Turnip

Spinach, Fenugreek, Collard green, Green Amaranth, Coriander, arugula (rocket), pak choi, Brussels sprouts

Cauliflower, Broccoli, Cabbage, Romanesco

Bottle Gourd, Bitter Gourd, Sponge Gourd, Cucumber, pumpkin

Lobia, Pea, Cluster Beans, French Beans

Marigold, sunflower, Calendula, Zinnia, Geranium, dahlia, Chrysanthemum

Aloe vera, Oregano, basil, thyme, lavender, rosemary

Strawberry, melon, grapes, pineapple, mulberries
Shipping Costs
Free Delivery: Available for Orders Above INR 499.
Prepaid Orders Below INR 499: Shipping Charge of INR 54.
Cash on Delivery Orders Below INR 499: Shipping Charge of INR 84.

Return Policy
Satisfaction Guaranteed: Return or Exchange Within 7 Days of Delivery.
Technical Details
Package Dimension: 183cm*91cm*30cm (Length*Width*Height)
Item Weight : 4.1 kg
Net Quantity: 1N
Colour : N/A
Assembly Required: Yes
SKU : Rec-6F-3F-1F

Additional Information
Brand : OrganicBazar
Country of Origin: India
Manufacturer: HEALTHUNBOX PRIVATE LIMITED
Consumer Care: Phone: 9513316259 | Email - support@organicbazar.net
Consumer Care Address: P NO 225, NEAR OF WATER TANK, VIPATPURA, Narsinghpur (M.P) 487001
Reviews
Good Decision
Purchasing the rectangular 72x36x12 grow bag with pipe fittings was a good decision.
The rectangular bags are more space efficient and look better than the round ones. Due to the pipe fittings , edges stand up straight and the sides do not sag as can happen sometimes in round bags if the soil compaction is not done properly during filling or the bag overhangs the the base on which it is kept.
Bag was easy to set up. Pipe fittings were pre cut into the required size. Now 18 cauliflower plants are happily growing in this.
Ordered a second one recently of the same size and will be installed soon for my capsicum saplings.
Thank you for taking the time to share your positive review about our HDPE 72x36x12 Rectangle Grow Bag with Supporting PVC Pipes. We're thrilled to hear that purchasing the rectangular grow bag with pipe fittings was a good decision for you.
It's great to know that the rectangular bags are space-efficient and visually appealing compared to round ones. We're also pleased to hear that the pipe fittings have been beneficial in maintaining the bag's structure and preventing sagging.
HDPE 72x36x12 Rectangle Grow Bag With Supporting Pvc Pipes
Thankyou for giving us 5 star rating.
We appreciate your feedback and are delighted to hear that you find it to be a good value for your money.
Customer satisfaction is our top priority, and your positive feedback is greatly appreciated. We are dedicated to providing quality products that offer value to our customers.
very good product
Very good product value for money
Excellent but costly I growing vegitables