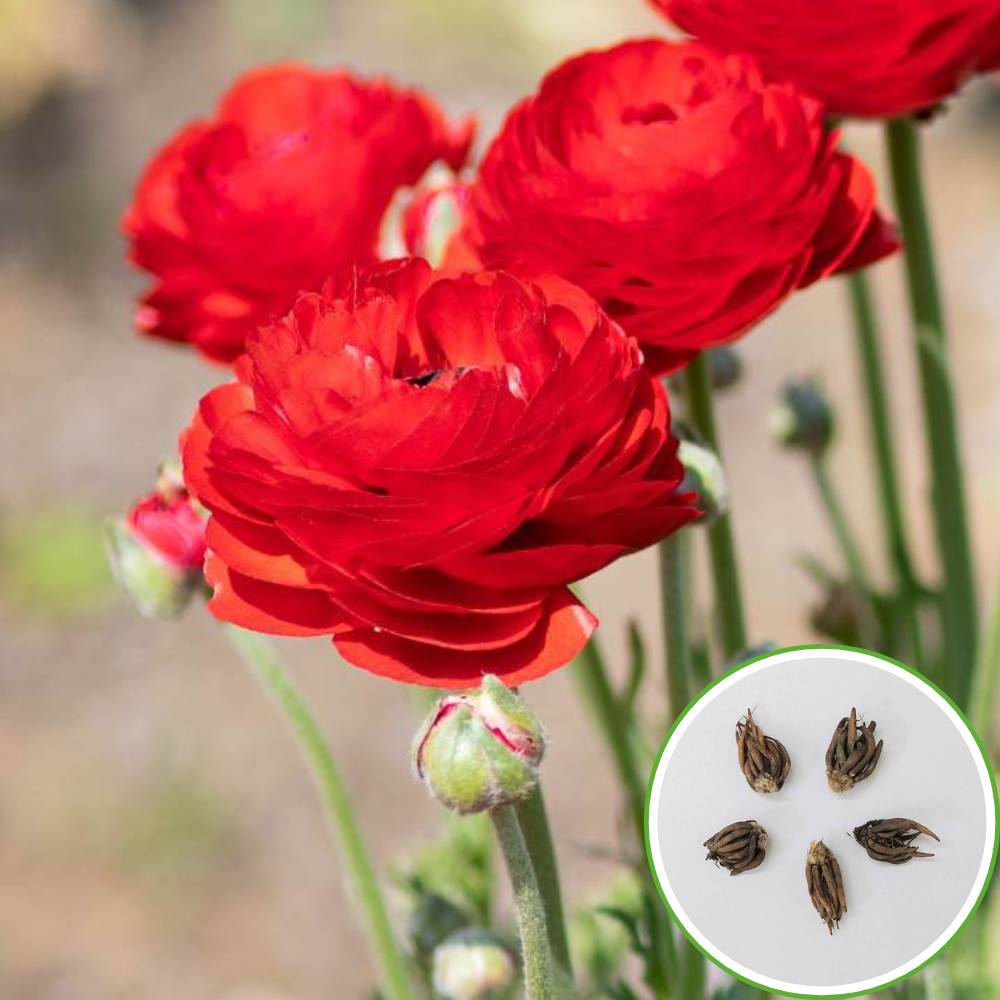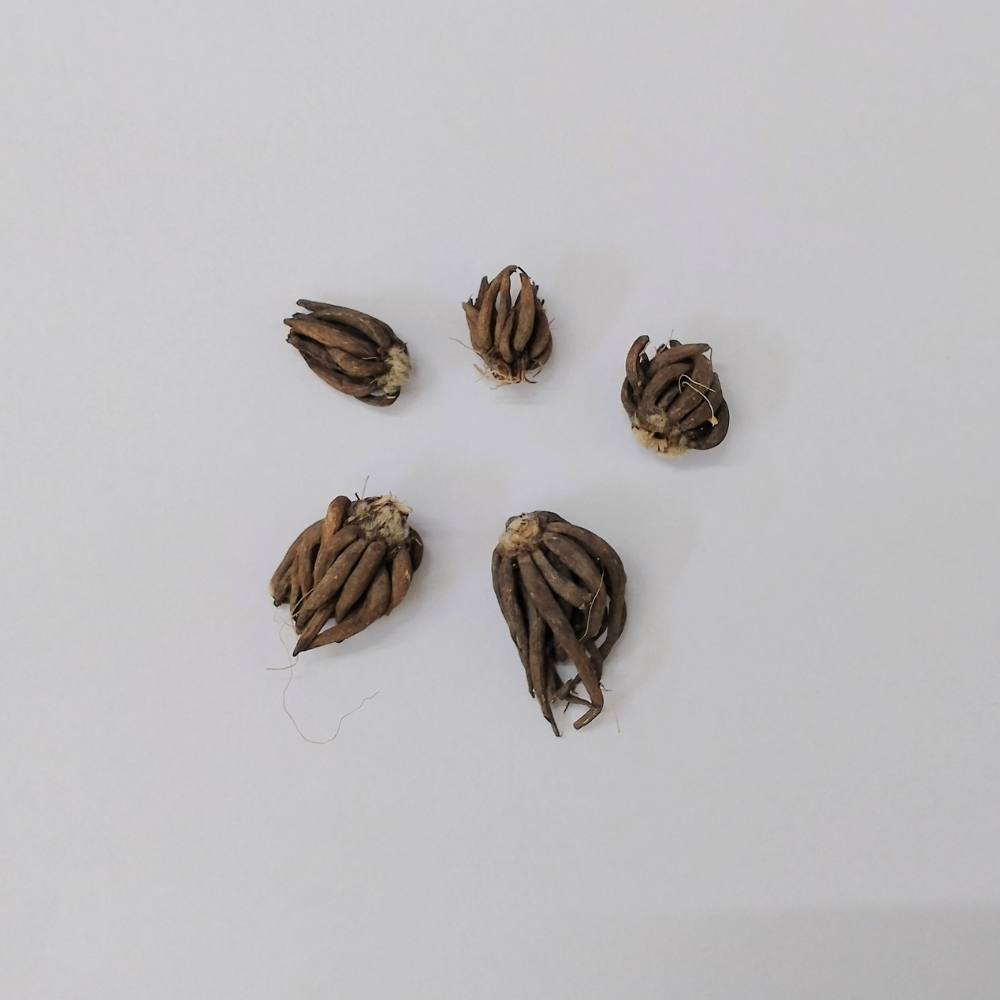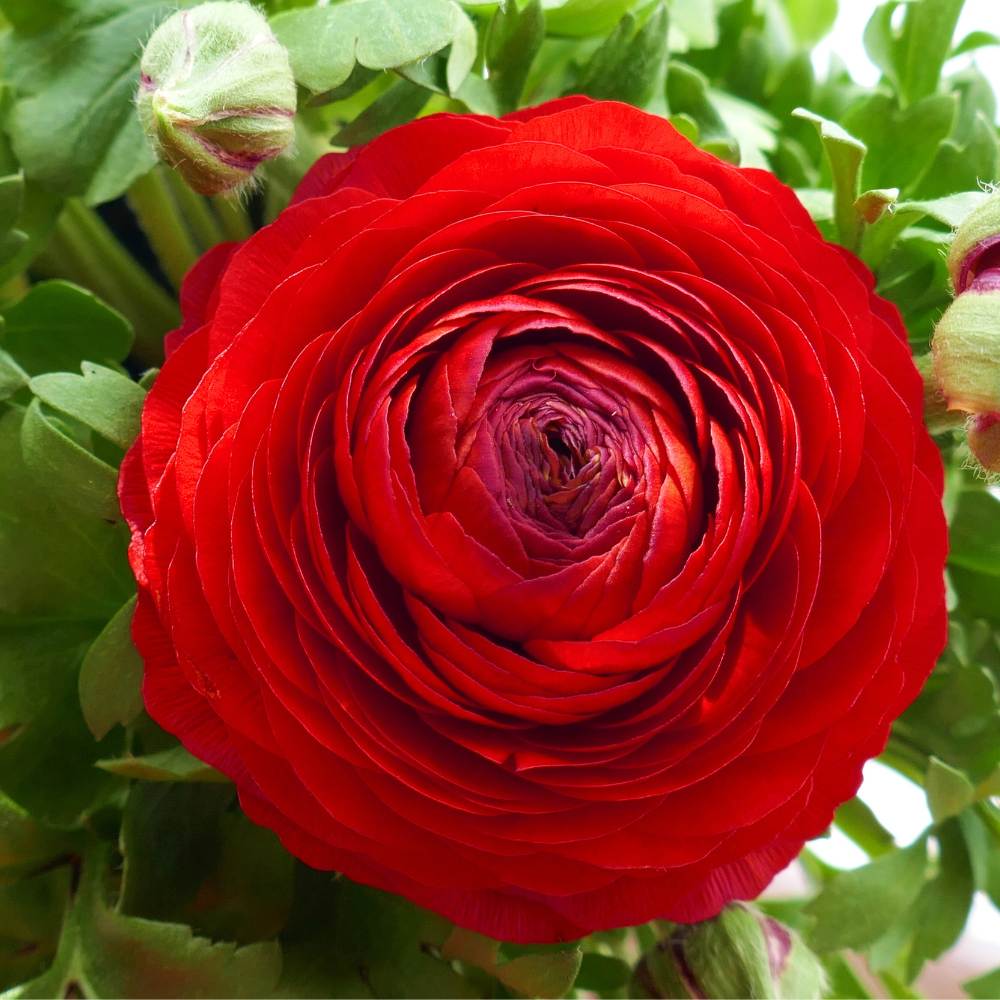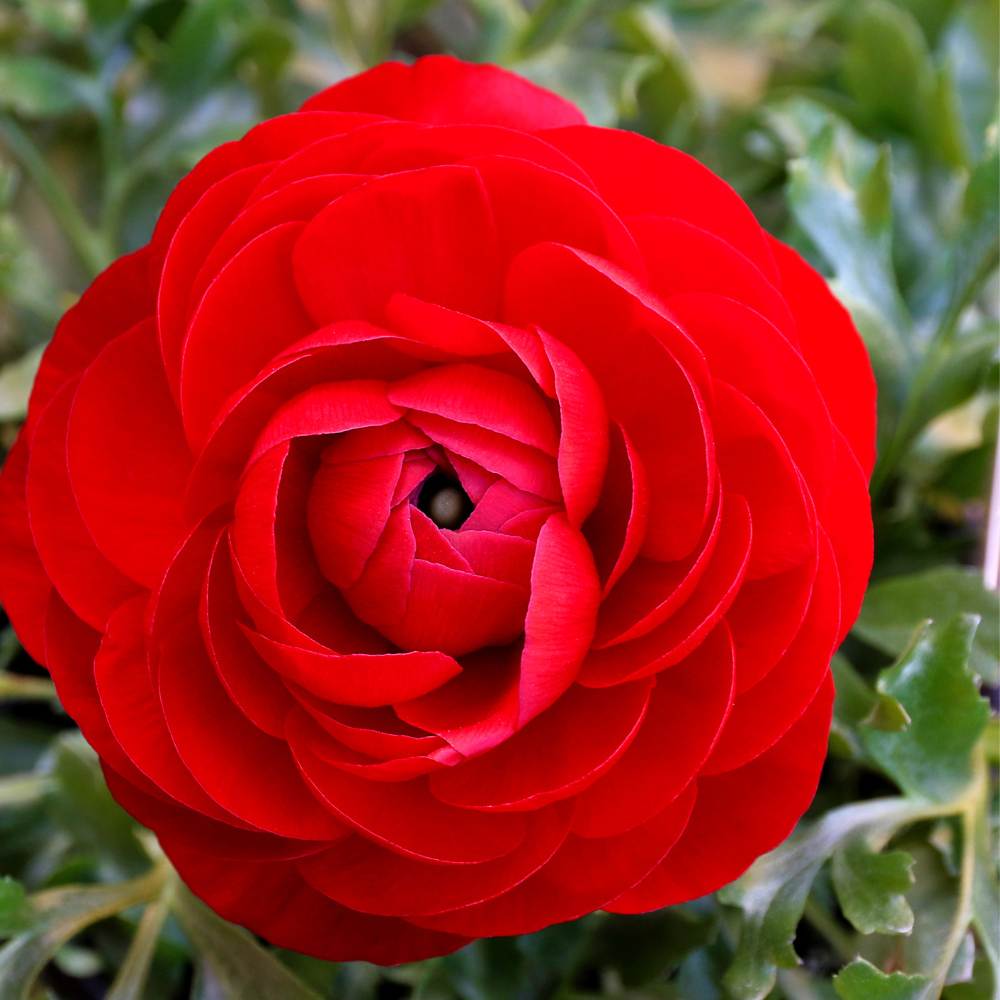 Ranunculus Red Flower Bulbs
Sale price
₹ 249.00
Regular price
₹ 399.00
Tax included.
Ranunculus Red Flower Bulbs
Sale price
₹ 249.00
Regular price
₹ 399.00
Product description
Shipping & Return
The Ranunculus flower, also known as ''Buttercup" is famous for its unique flowers having ruffled petals with paper thin-like textures in red, gold, yellow, white, and orange colors. These gorgeous flowers are beloved for their colored double-ruffled petals, tall stems, and long vase life. Ranunculus, when grown together with different colors of flowers, gives your garden a beautiful look during the spring season. It propagates with the bulbs or tubers. Ranunculus flowers have long stems and bushier foliage. Lightweight flowers are also used as the cut flowers because they can have a vase life of 7 days indoors after cutting.  
Buy the best Quality Ranunculus Red Flower Bulbs Online at the best price from www.organicbazar.net and add colors to your garden.  

About this item 
Number of Ranunculus red Flower Bulbs: 05N 
Where to grow: Balcony or terrace garden
Bulb planting season: Winter Season 
Planting Temperature: 12-16°C
Method of grown from bulbs: Directly in a pot or garden
Bulb sowing depth: 2 inches
Germination Time: About 14 days
Blooming Time:

 

Spring to early summer (

2-3 months after planting)

Flower Color: Red
What size grow bag is best for Ranunculus Flower Bulb?
When To Plant Ranunculus
Ranunculus is a cool-season flower plant and usually grows from bulbs or tubers. In plain areas, plant ranunculus in fall (September-October) for flowers in late winter or early spring (December or January). Whereas in hilly areas plant the bulbs in spring (February-March) for late summer blooms.
How To Grow Ranunculus Flower From Bulbs 
Plant the ranunculus bulbs directly in pots/grow bags or gardens when the temperature is between 12-16°C. Soaking the bulbs for a few hours before planting is recommended by most gardeners to make the bulbs less brittle, but this process is not necessary. Plant 1-2 bulbs per pot for healthy growth and to avoid crowding. Pot or grow bag of at least 9-15 inches is good for it. 
Planting Ranunculus Bulbs or Corms
Take a pot or grow bag, fill it with potting mix, and plant 1-2 ranunculus bulbs in the soil at a depth of 2 inches. Each bulb has several buds that will produce many flowers so there should be about 3-4 inches of spacing between the bulbs to allow the ranunculus plants to fully develop. The eyes or bud of the bulb should be facing up, keep the claws facing down while planting. Cover the bulb with soil, water deeply through a watering can, and keep the soil moist. Put the pot in a sunny place. After about 2 weeks you will see that the bulbs have developed roots and have begun to sprout.
Ranunculus Fertilizer Requirements 
Ranunculus plants do not require special fertilizer; just use a liquid fertilizer every few weeks once the plant is established.
Ranunculus Flower Care Tips 
Soil -
Use moist but well-draining soil for planting Ranunculus. If you don't have well-draining soil, you can improve the soil by adding organic matter.
Water -
It has moderate water needs, you should water daily until established and then keep the soil moist. Give less water in winter to avoid rotting of the tubers. 
Sunlight -
Ranunculus thrives in full sunlight but also grows well in partial shade. If you plan to grow indoors, put the pot on a window sill where it will get maximum hours of sunlight.
Temperature -
Ranunculus flower plants grow best in temperatures between 15-24°C. 
Common pests and diseases -
Slugs and aphids are some pests that attack the Ranunculus plant. You can use neem oil to control pests. Whereas powdery mildew disease infects the plant due to high humidity and the continuous wetting of leaves. You can control this disease by removing the infected part of the plant. 
Mulching -
Mulch is good for protecting the ranunculus from extreme heat and retaining moisture in the soil.
Ranunculus Bloom Time  
It usually takes 2-3 months for ranunculus to bloom after planting.

Spring to early summer is the time when it blooms.

Ranunculus flowers can stay in the water for a long time after cutting.

You can cut the flowers before they are fully open, and decorate them in a vase. 
Ranunculus Flower Special Features 
Common name - Buttercup, Persian buttercup 

Scientific name - Ranunculus 

Height - 8 to 18 inches

Level of growing - Medium 

Companion planting - Primroses and pansies 
FAQ
Does ranunculus come back every year?
Ranunculus is a perennial plant and if you take good care of it throughout the year it will come back every year. 
What to do with ranunculus when they finish flowering?
If you want to re-grow ranunculus, take care of it and if you don't want it in your garden, pull them after flowering.
Note: Images are for reference purposes only. Actual products may vary in shape or appearance based on climate, age, height, etc.
Shipping Costs
Free Delivery: Available for Orders Above INR 499.
Prepaid Orders Below INR 499: Shipping Charge of INR 54.
Cash on Delivery Orders Below INR 499: Shipping Charge of INR 84.

Return Policy
Satisfaction Guaranteed: Return or Exchange Within 7 Days of Delivery.
Technical Details
Package Dimension:
Item Weight :
Net Quantity:
Colour : N/A
Assembly Required:
SKU : Ranunculus_Red

Additional Information
Brand :
Country of Origin:
Manufacturer:
Consumer Care:
Consumer Care Address: