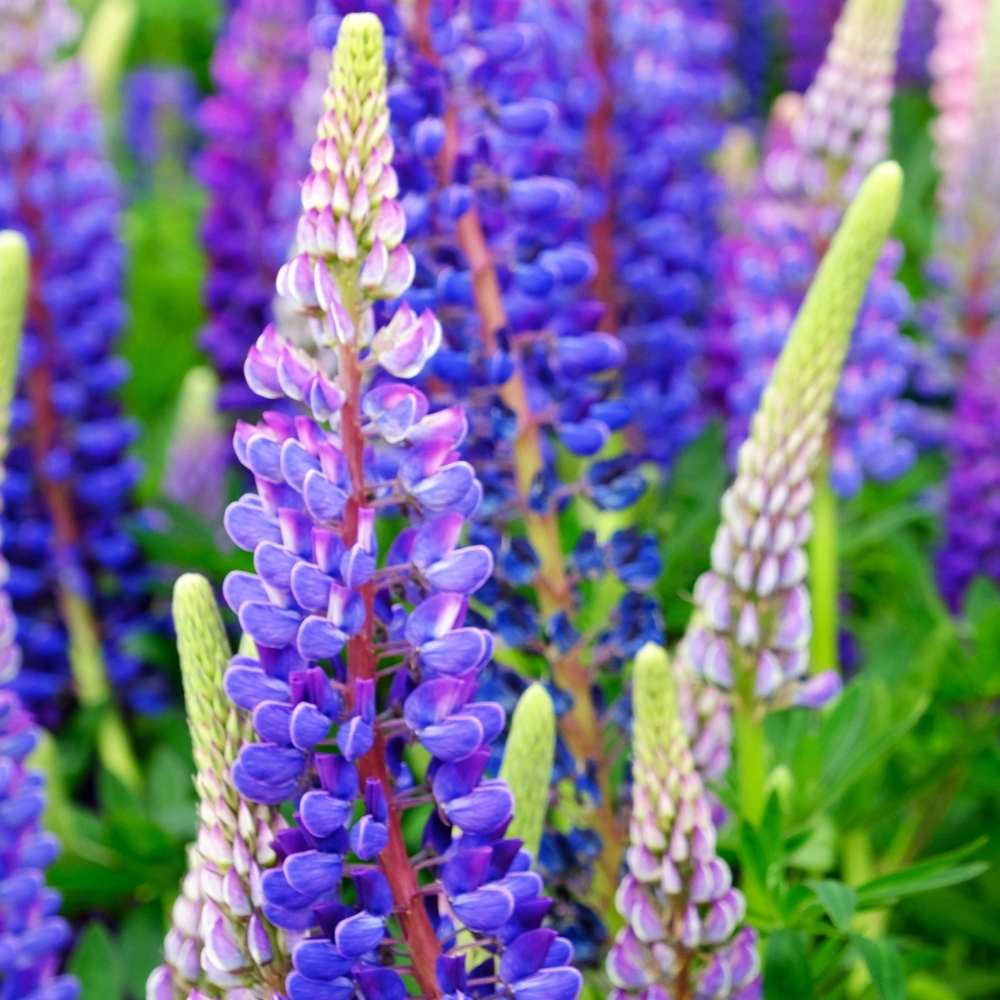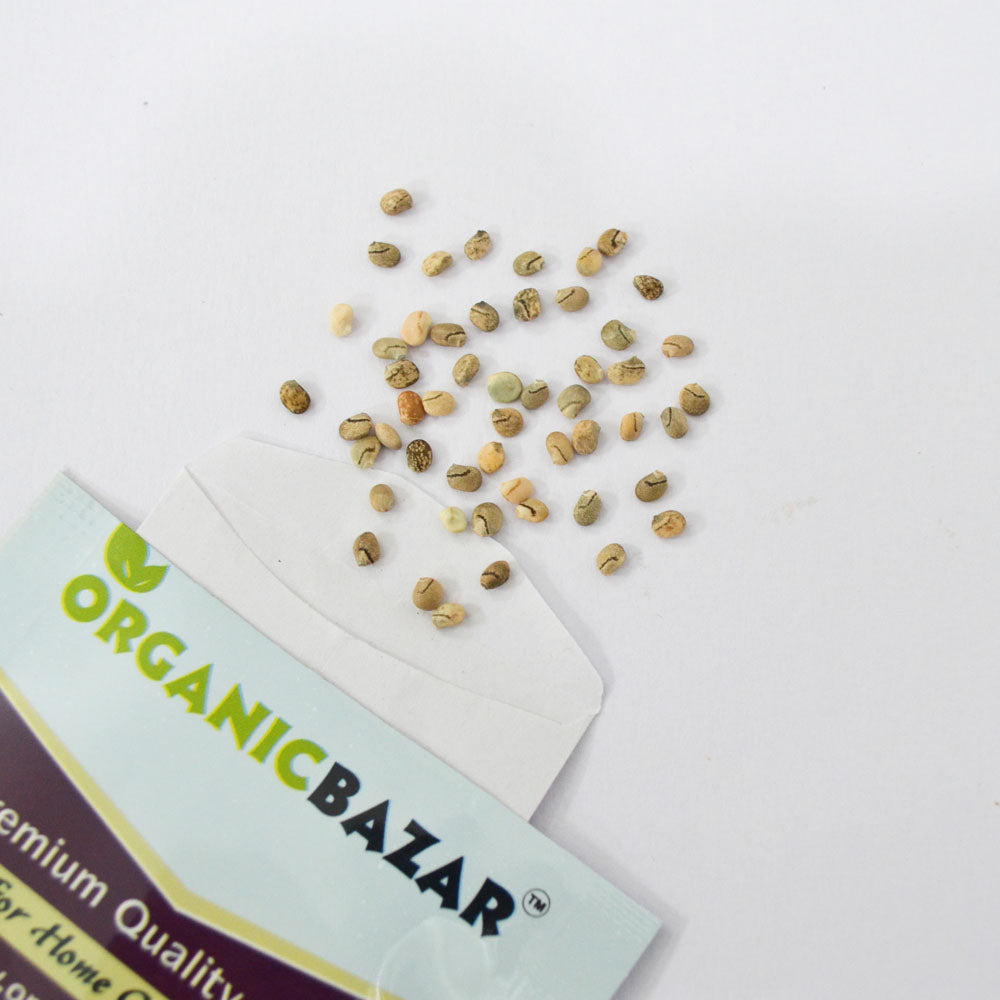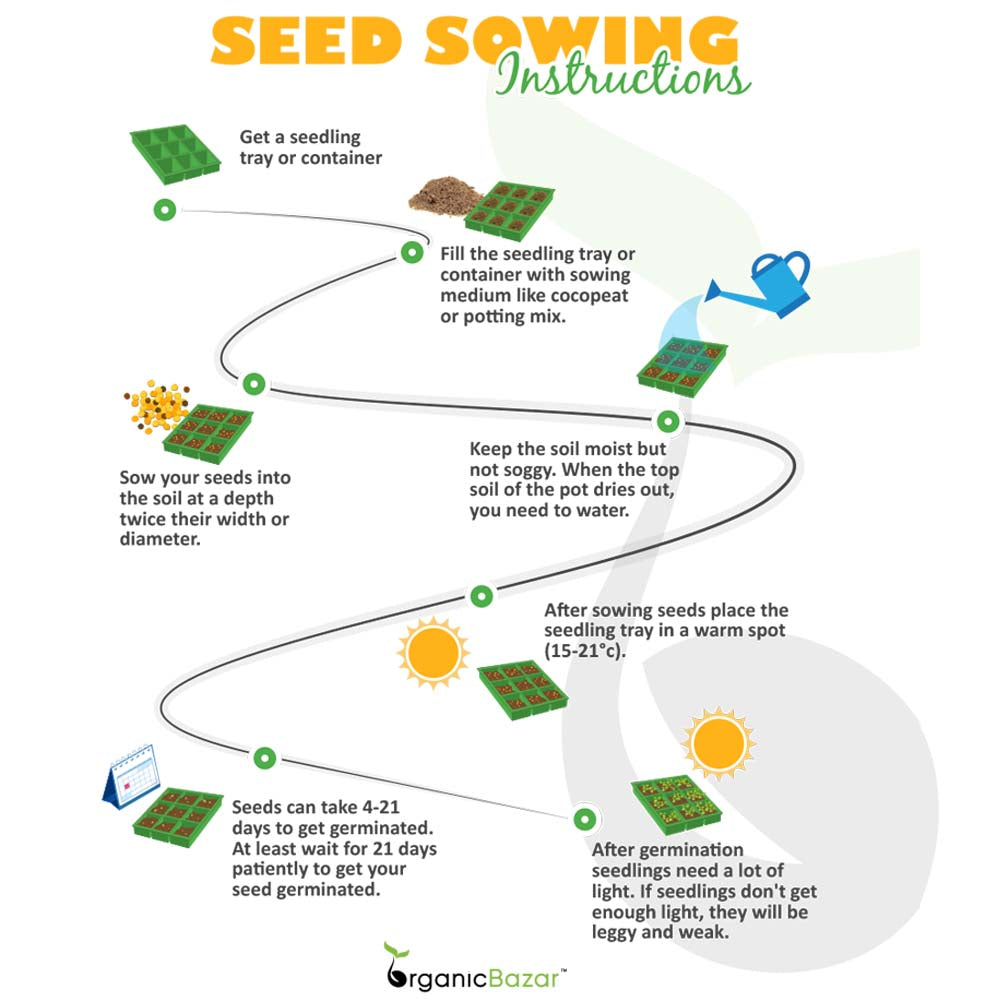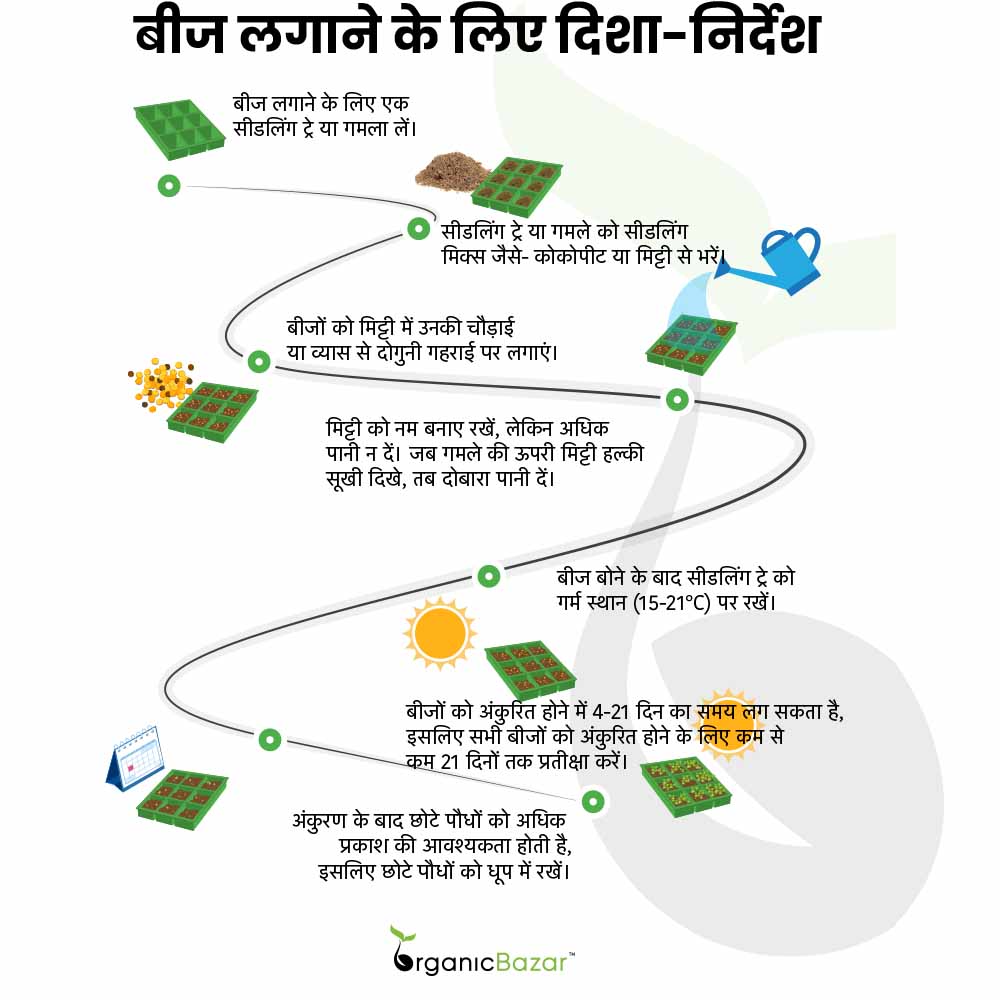 Lupin (Bluebonnet) Hartwegii Giant Flowered Tall Mix Seeds
Sale price
₹ 39.00
Regular price
₹ 99.00
Tax included.
Lupin (Bluebonnet) Hartwegii Giant Flowered Tall Mix Seeds
Sale price
₹ 39.00
Regular price
₹ 99.00
Product description
Shipping & Return
Lupin Hartwegii Giant Flowered Tall Mix is an Exotic Winter season flower. Lupin flowers (Lupinus) are known for their tall spikes of vibrant, pea-like flowers and are popular in gardens for their beauty and attractiveness to pollinators. Buy the best quality Lupin Hartwegii Giant Flowered Tall Mix flower seeds Online at the best price from 
www.organicbazar.net
 with high Germination Rate and add colors to your garden.
Product Detail
Seed quantity: 50 Seeds
Where to grow: Balcony or terrace garden
Sowing Season: Throughout the year (best time: winter season)
Sow when night Temperature is 15-25°C
Germination time: 07 to 21 days
Plant Height: 45 cm
Flower Size: 4-5 cm across
Sowing distance: 30 cm Plant to Plant
Best for Bed Sowing/Pots
Sowing method: Seedling
Blooming Time: late spring to early summer, typically from April to June
What size grow bag is best for Lupin?
Lupin Growing Season in India
The growing season for lupin flowers usually begins in Early winter (September to October) and early spring, around February to April, and they bloom through late spring to early summer, typically from April to June. The exact timing may vary depending on your specific location and climate.
How to grow Lupin Seeds
Prepare the Soil:

Whether you're growing lupins in containers or directly in the garden, ensure that the soil is well-drained and slightly acidic to neutral.
You can improve the soil by adding organic matter, such as compost, to help with moisture retention and soil structure.

Sow the Seeds:

Lupin seeds should be sown about 1/4 to 1/2 inch (6-12 mm) deep in the soil.
Space the seeds or seedlings about 12 to 18 inches (30-45 cm) apart to allow enough room for the plants to grow.

Watering:

Keep the soil consistently moist but not waterlogged.
Once the lupins are established, they are moderately drought-tolerant.

Sunlight:

Lupins require full sun or at least 6-8 hours of direct sunlight per day for optimal growth and flowering.

Staking (if necessary):

Depending on the variety and your local conditions, lupin plants may grow tall and benefit from staking or support to prevent them from falling over.

Deadheading (optional):

To encourage more flowering, you can deadhead lupin plants, which involves removing spent blooms as they wither.

Fertilization (optional):

Lupins usually don't require heavy fertilization. However, if your soil lacks essential nutrients, you can add a balanced, slow-release fertilizer according to the package instructions.
Lupin Special Features
Common name – lupine,Lupin
Scientific name – Lupinus perennis L
Height –1 to 4 feet
Level of growing – Medium
FAQ
When should I plant lupin seeds?
Lupin seeds are usually planted in late summer or early autumn for northern regions to allow them to establish before winter. In warmer climates, planting in late winter or early spring is ideal.
Are lupins perennials or annuals?
Many lupin varieties are perennials, meaning they return each year. However, the lifespan of lupin plants can vary based on the species and growing conditions.
Note : Images are for reference purposes only. Actual product may vary in shape or appearance based on climate, age, height, etc.
Note : Images are for reference purposes only. Actual product may vary in shape or appearance based on climate, age, height, etc.
Shipping Costs
Free Delivery: Available for Orders Above INR 499.
Prepaid Orders Below INR 499: Shipping Charge of INR 54.
Cash on Delivery Orders Below INR 499: Shipping Charge of INR 84.

Return Policy
Satisfaction Guaranteed: Return or Exchange Within 7 Days of Delivery.
Technical Details
Package Dimension: 12cm*9cm
Item Weight : 90mg
Net Quantity: 50N
Colour : N/A
Assembly Required: No
SKU : Lupin

Additional Information
Brand : OrganicBazar
Country of Origin: India
Manufacturer: HEALTHUNBOX PRIVATE LIMITED
Consumer Care: Phone: 9513316259 | Email - support@organicbazar.net
Consumer Care Address: P NO 225, NEAR OF WATER TANK, VIPATPURA, Narsinghpur (M.P) 487001
Reviews
Good seeds have high germination. Soon the plant developed four leaves. Happy to be connected with organic Bazar.
I received the seeds, I have already planted them. I hope that they will grow as shown in the picture. A suggestion - share more information about the plant/flowers/ seeds - how long it takes to germinate / control the disease of plant / how to grow plenty of flowers links or videos as well.