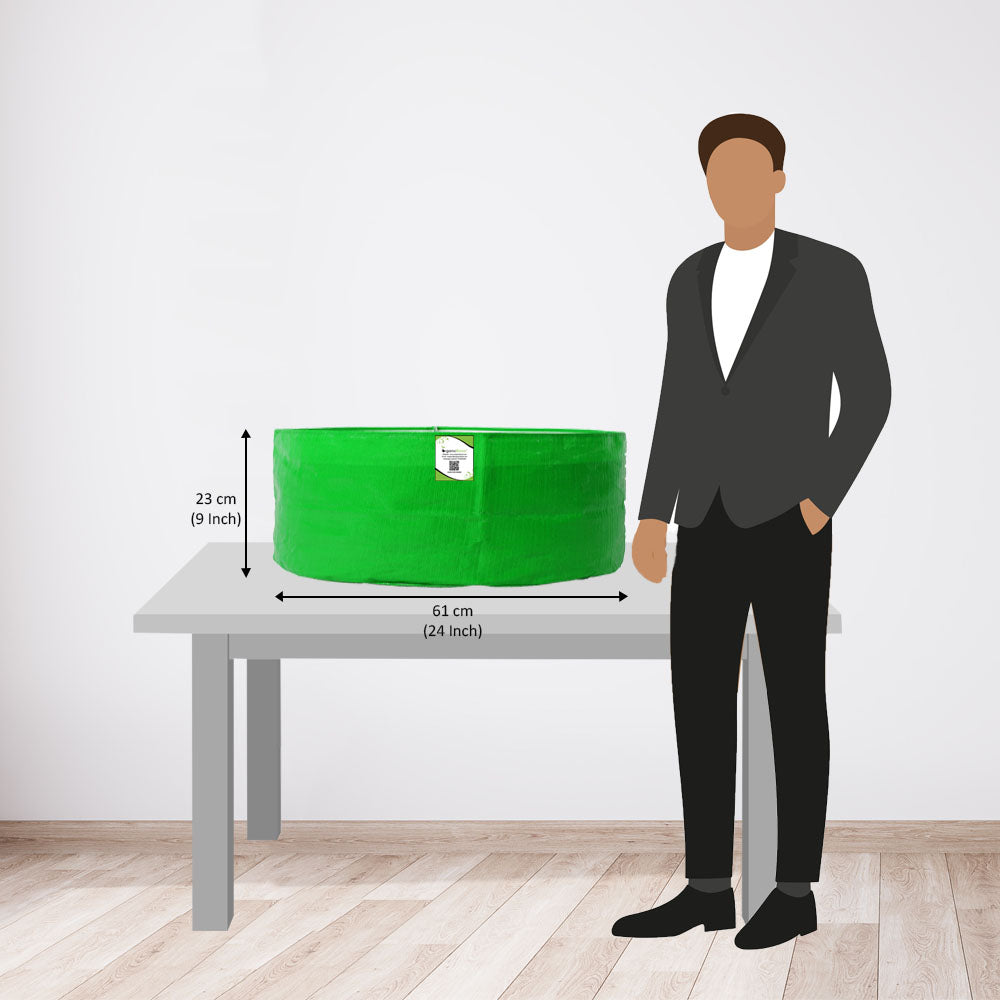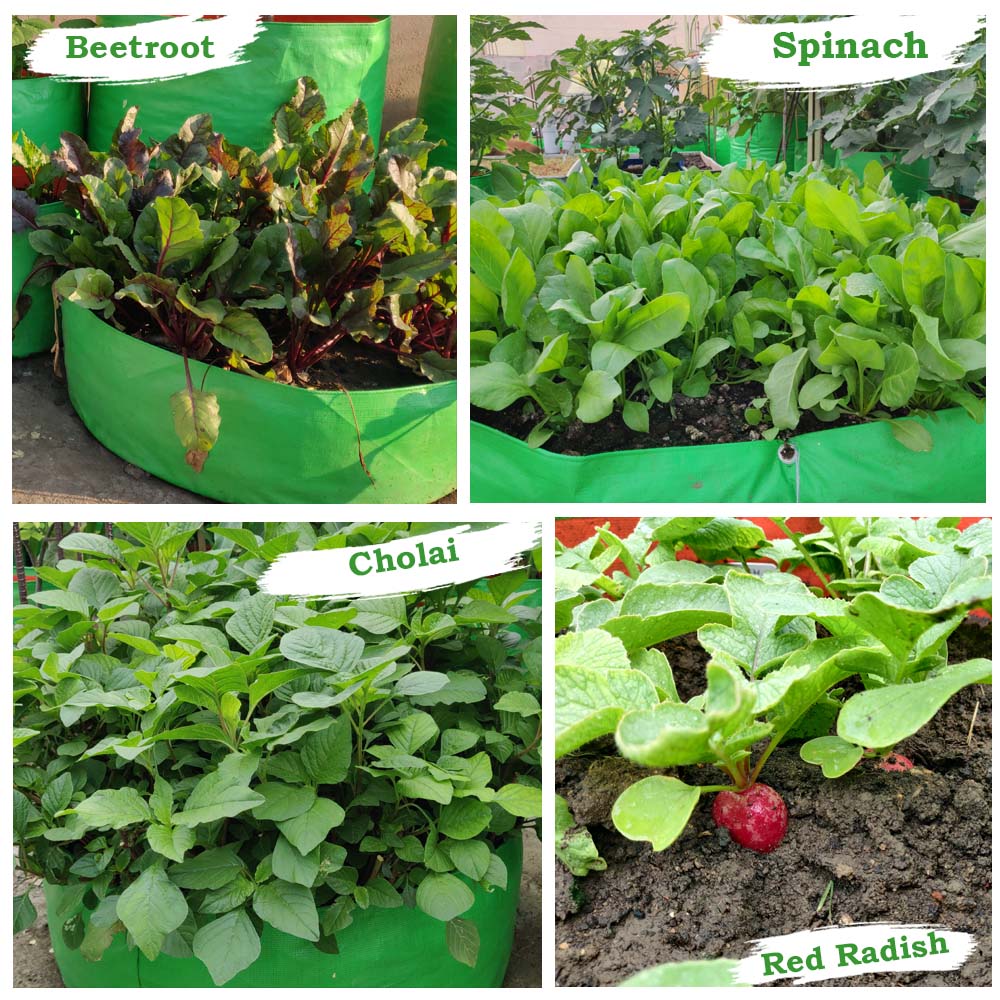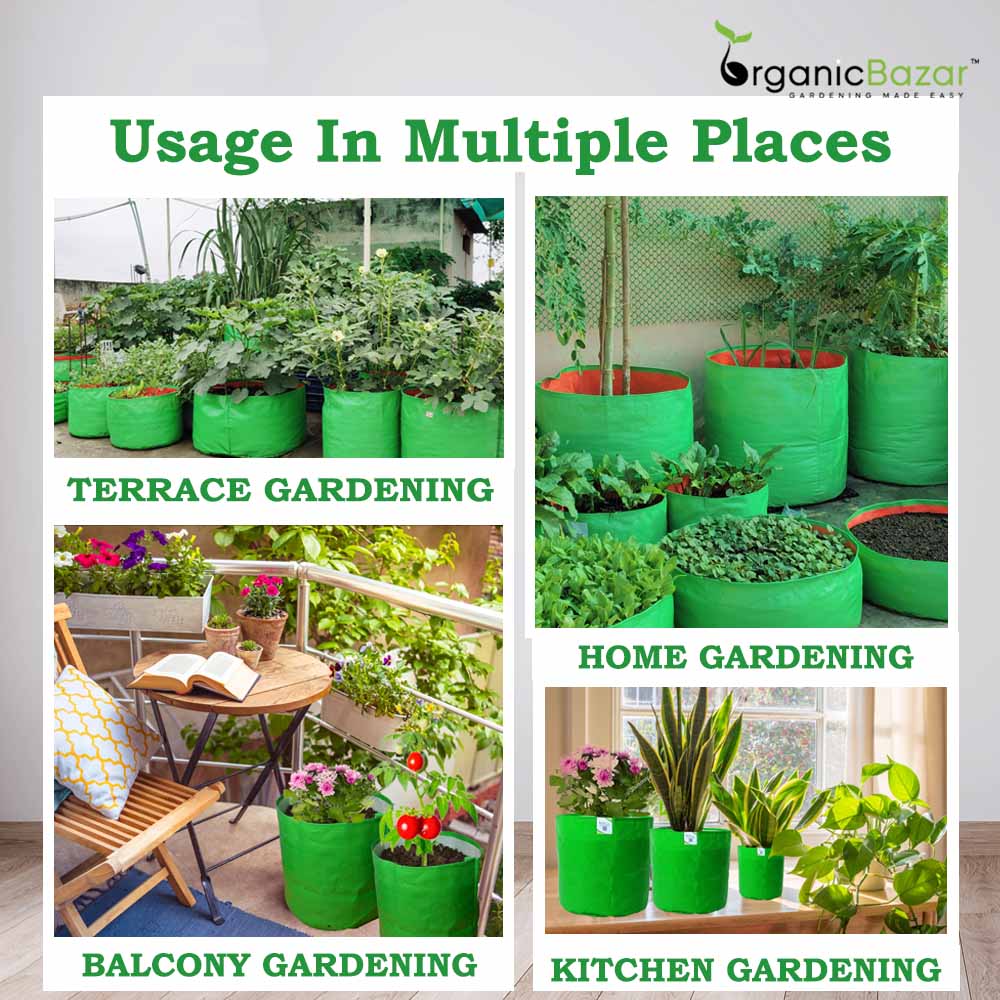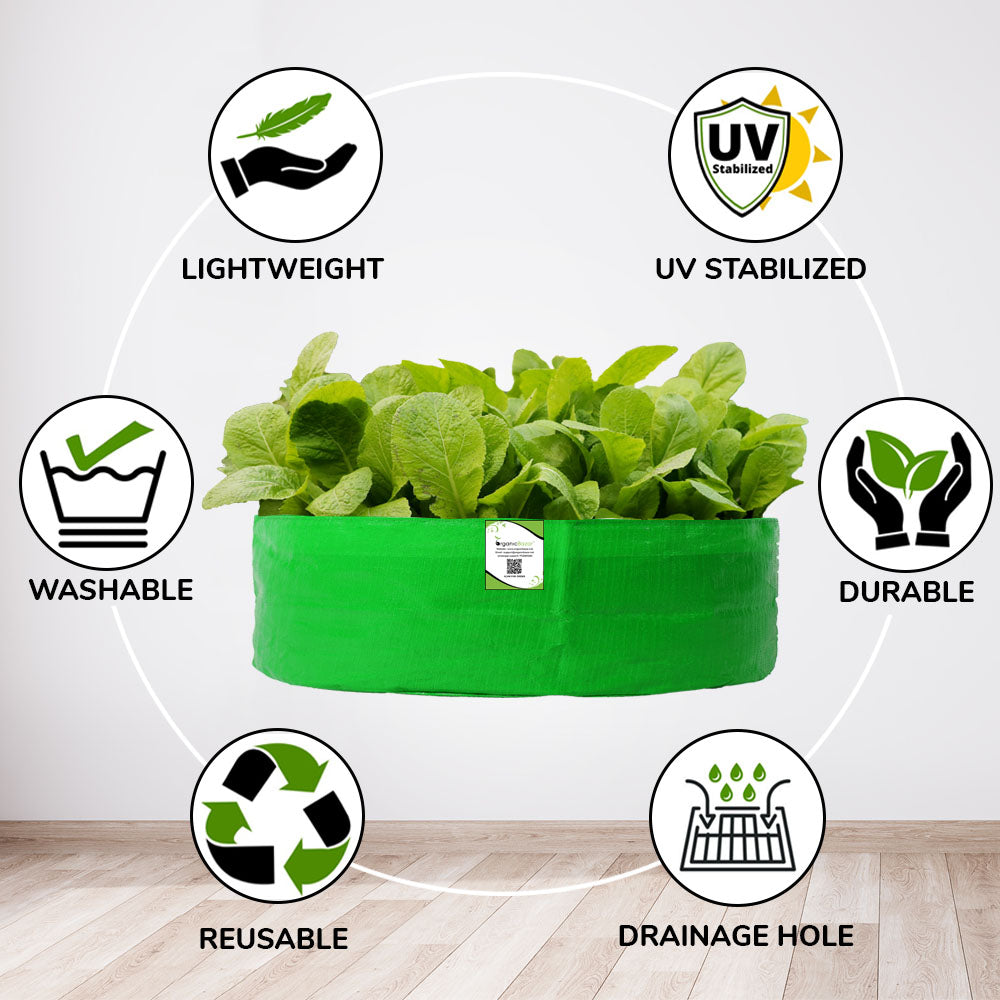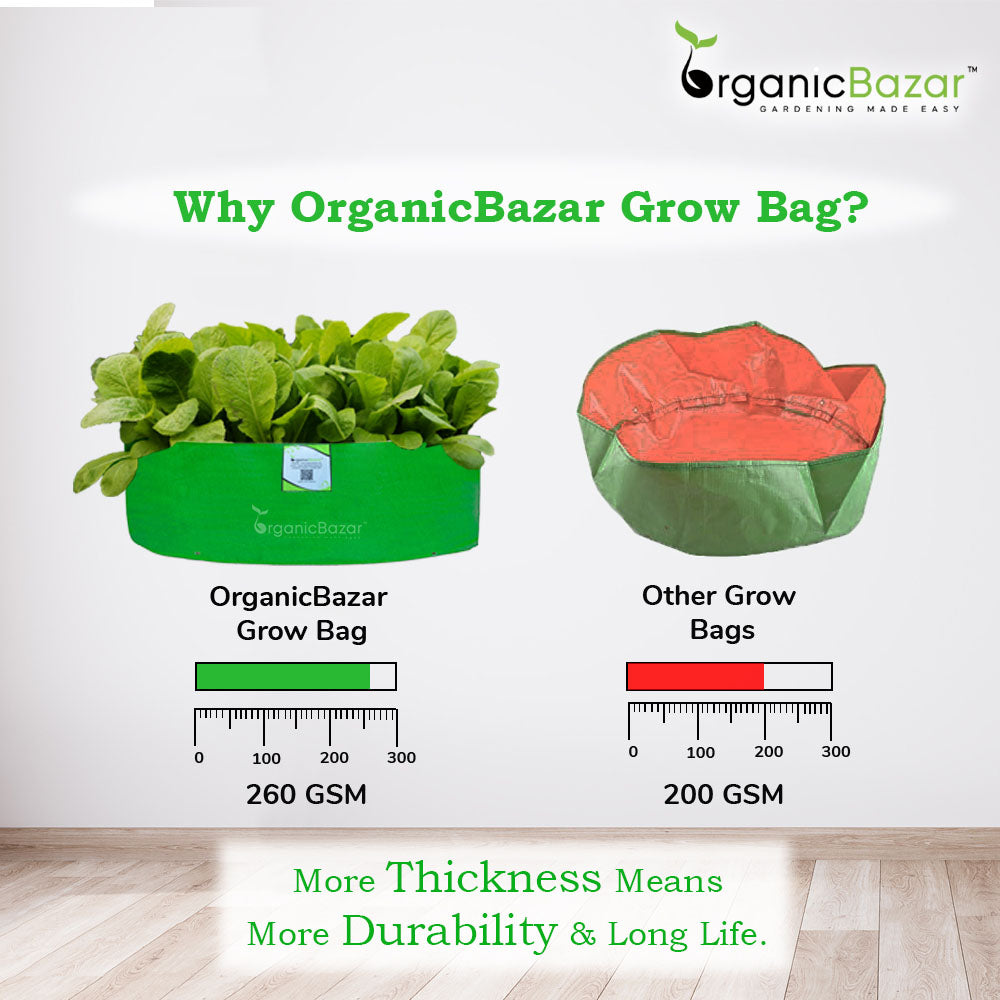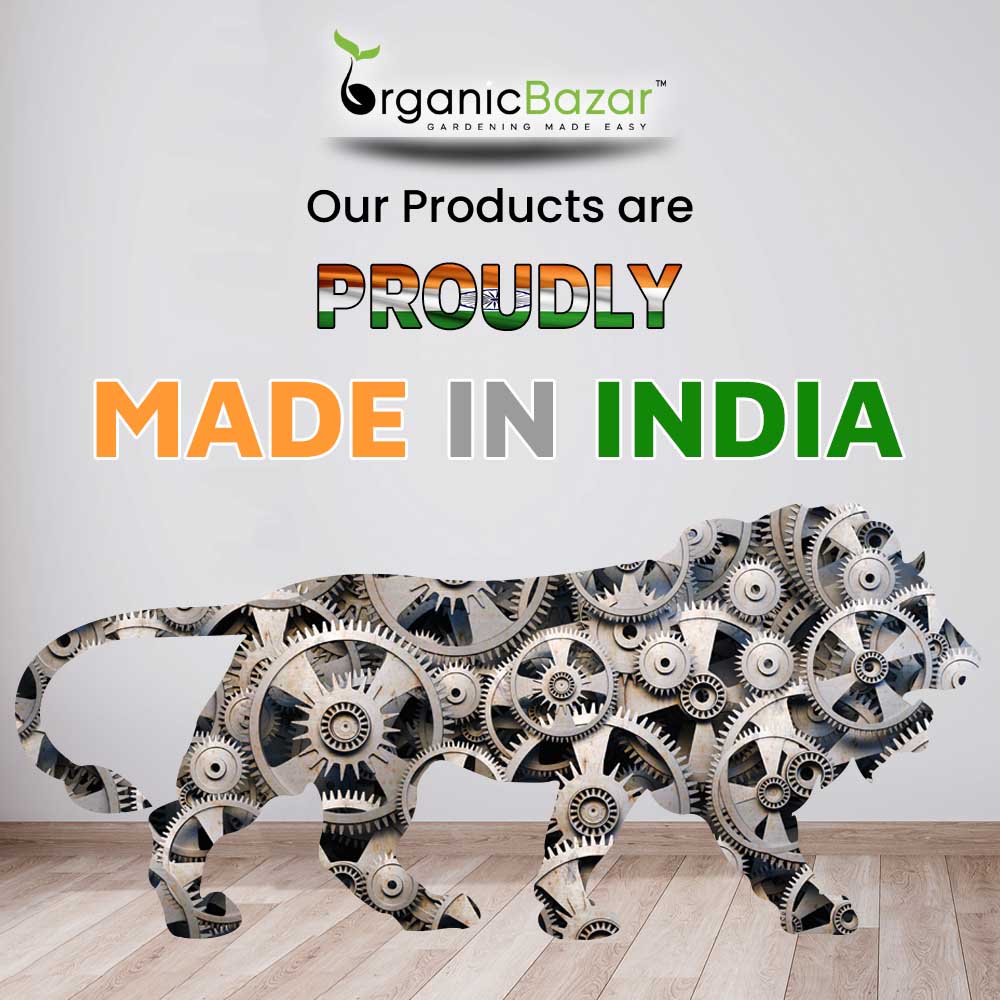 HDPE 24x09 Grow Bags for Home and Terrace Gardening Extra Thick Premium Quality Grow Bags
Sale price
₹ 325.00
Regular price
₹ 500.00
Tax included.
Product description
Shipping & Return
HDPE 24x09 Grow Bags For Leafy Green Vegetables Best for Terrace and Kitchen Gardening, HDPE Grow Bags 24×09 inch are 260 GSM, UV stabilized, these bags are used to grow all types of vegetables and fruits, and are ideal for kitchen gardening.
Product Features
Width: 61cm
Height: 23cm 
Color: Green
Thickness: 260 GSM HDPE material.
Water drainage holes: Drain Holes are available at bottom of the bags.
IDEAL FOR: Home garden, terrace gardening, kitchen gardening, terrace poly house gardening & rooftop balcony gardening.
USAGE: You can grow almost all kinds of vegetables, herbs, and flower plants.
STABILITY: UV Stabilized Grow Bag for longer life in hot and cold weather.
DURABILITY: 5 to 7 Years & can use many times in your garden.
WEIGHT: It's Lightweight and Portable. It can be easily moved anywhere around the garden or terrace.
BENEFITS: Thick, Durable, Washable, Non-Tearable, Reusable, UV-treated, and Premium Quality. You can use it on the open terrace.
Plants That Can Be Grown
Good for 
Leaf vegetables
, also called 
leafy greens
, 
salad greens
, 
pot herbs
, 
vegetable greens
, or simply 
greens.
Coriander – Dhania
Spinach – Paalak
Mustard – Sarso
Fenugreek – Methi
Chenopodium album – Bathua
Red Amaranth – lal bhaji
Green Amaranth – Chaulai
Note: The plants are not included in the package's grow bag. Customers will only get grow bags in the package.
Shipping Costs
Free Delivery: Available for Orders Above INR 499.
Prepaid Orders Below INR 499: Shipping Charge of INR 54.
Cash on Delivery Orders Below INR 499: Shipping Charge of INR 84.

Return Policy
Satisfaction Guaranteed: Return or Exchange Within 7 Days of Delivery.
Technical Details
Package Dimension: 61cm*23cm (Width*Height)
Item Weight : 225g
Net Quantity: 1N
Colour : N/A
Assembly Required: No
SKU : Grow_Bag_24X9_Packof_2

Additional Information
Brand : OrganicBazar
Country of Origin: India
Manufacturer: HEALTHUNBOX PRIVATE LIMITED
Consumer Care: Phone: 9513316259 | Email - support@organicbazar.net
Consumer Care Address: P NO 225, NEAR OF WATER TANK, VIPATPURA, Narsinghpur (M.P) 487001
Reviews
Grow bag
यह बेहतरीन ग्रो बैग है। पत्तेदार सब्जियों आदि के लिए उत्तम है। थोड़ा-सा महंगा लग रहा है।।
आपके हमारे HDPE 24x09 ग्रो बैग्स पर विचार साझा करने के लिए धन्यवाद! हमें खुशी है कि आपको लगता है कि ये पत्तेदार सब्जियों और अन्य के लिए सर्वोत्तम हैं।
हम समझते हैं कि कभी-कभी उच्च गुणवत्ता के साथ कुछ महंगा लग सकता है, लेकिन हम मानते हैं कि हमें उत्कृष्ट मूल्य और परिणाम प्रदान करने वाले उत्पाद प्रदान करना चाहिए। आपकी संतुष्टि हमारी प्राथमिकता है, और हमें यह खुशी है कि आपको लगता है कि हमारे ग्रो बैग निवेश के योग्य हैं।
We're thrilled to hear that you find the product to be of good quality and appreciate the size of the 24x09 grow bags.
Your feedback is important to us!
We are so glad to hear that you are happy with our grow bags.
Thanks for giving Thums up to our product.
HDPE 24x09 Grow Bags for Home and Terrace Gardening Extra Thick Premium Quality Grow Bags
Thank you, Pramod Kumar, for your review of our HDPE 24x09 Grow Bags. Your feedback is appreciated.