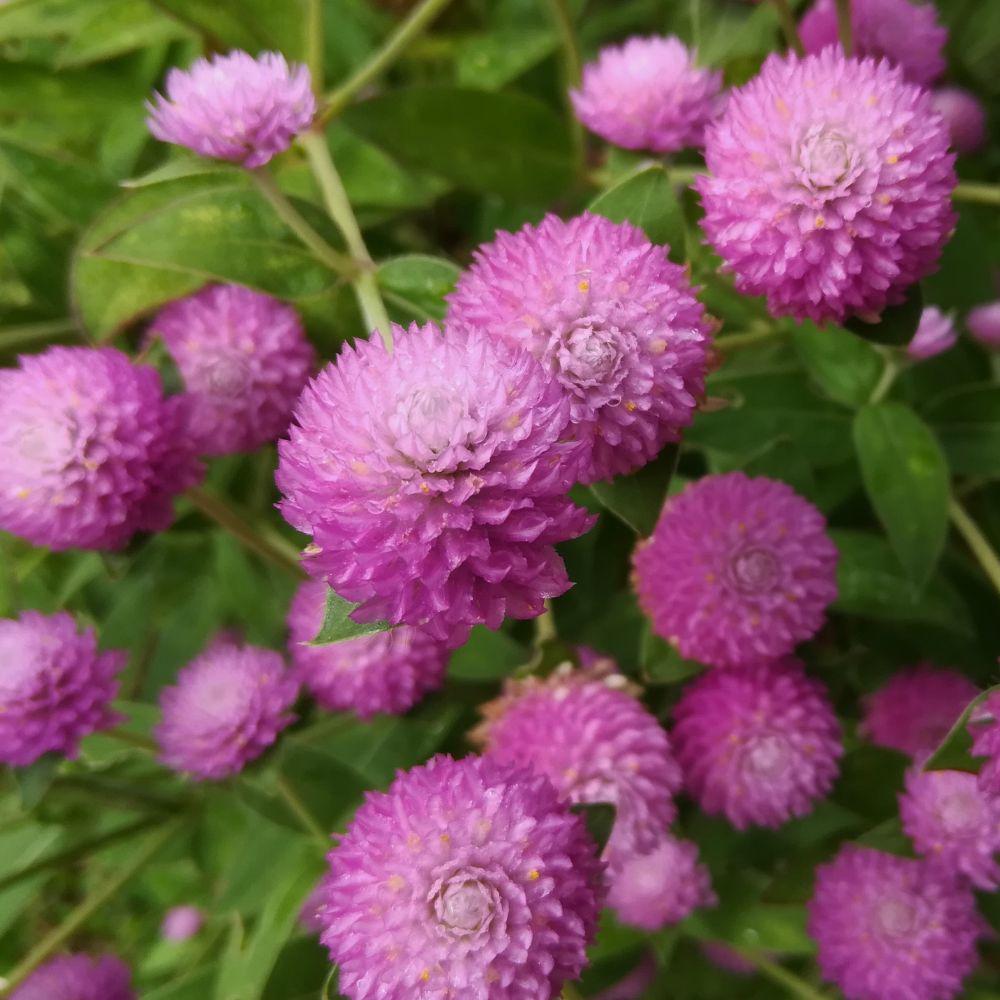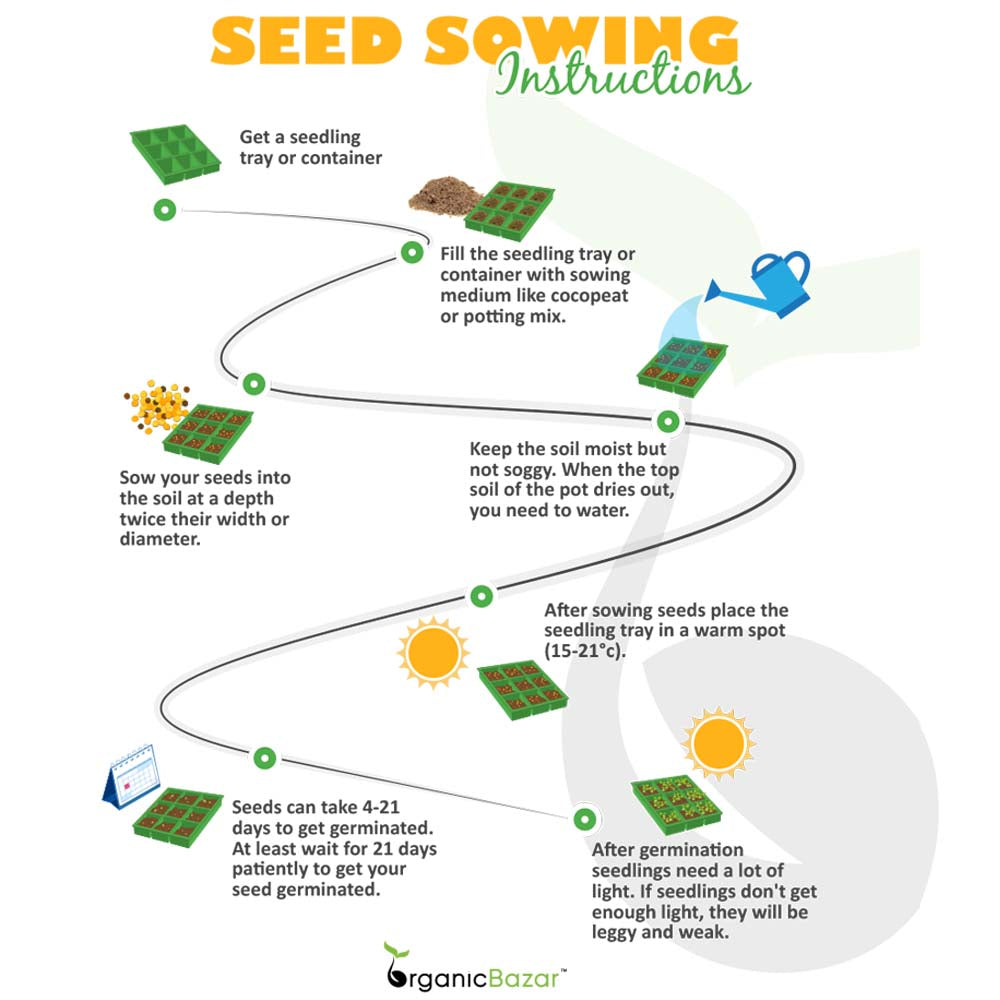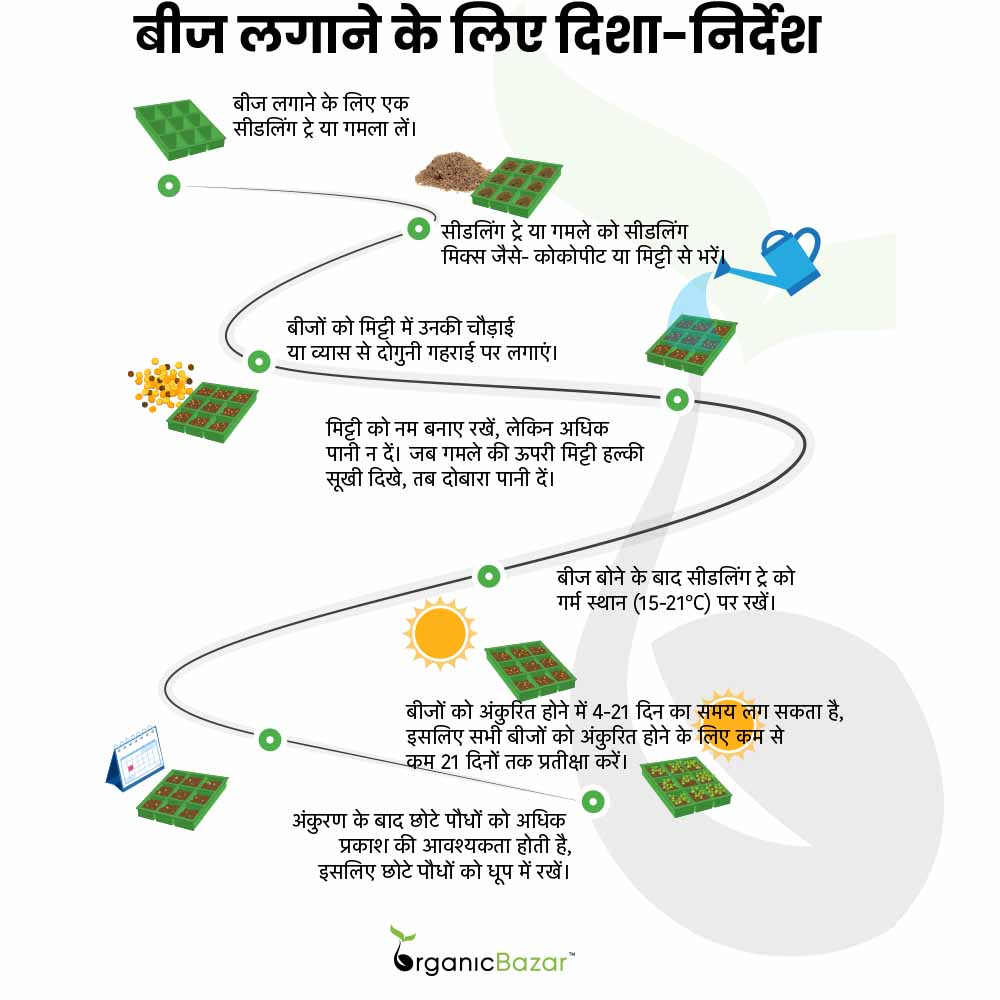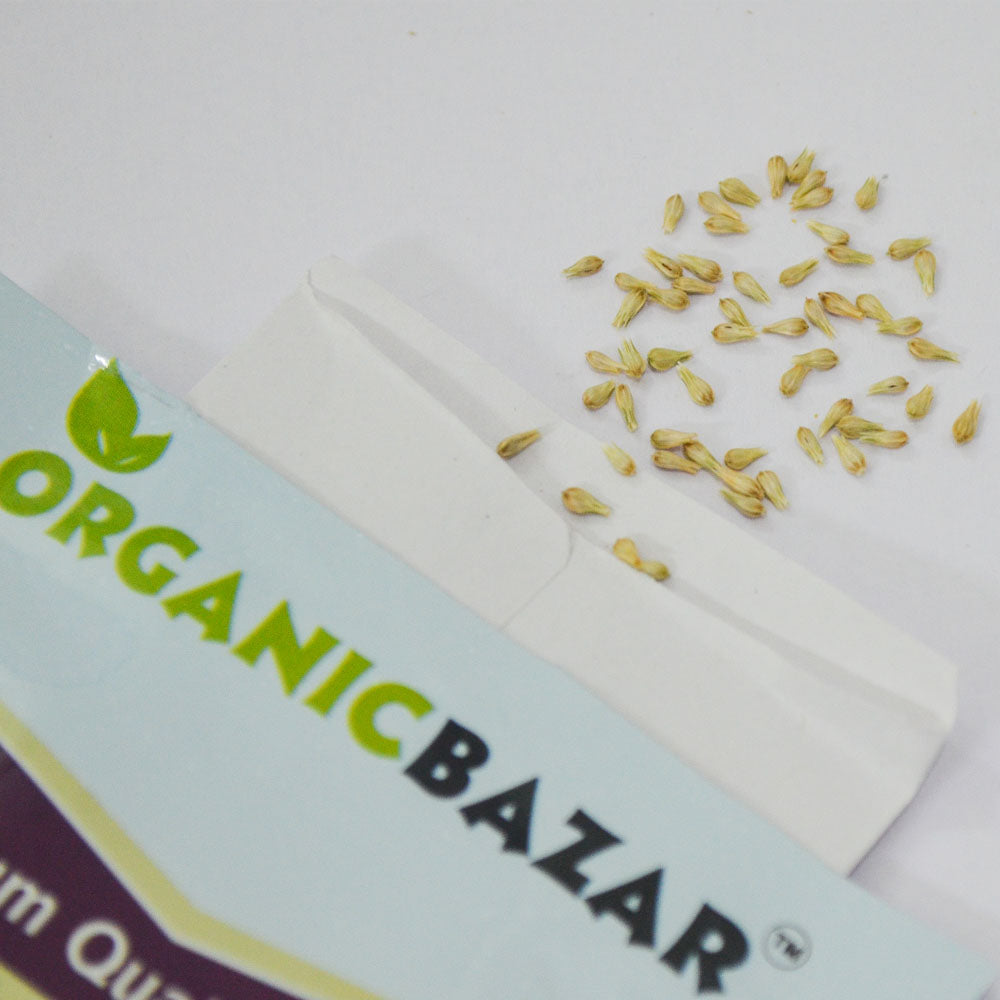 Gomphrena Extra Dwarf Gnome Pink Seeds
Sale price
₹ 99.00
Regular price
₹ 249.00
Tax included.
Out of stock
We will notify you once product becomes available.
Gomphrena Extra Dwarf Gnome Pink Seeds
Sale price
₹ 99.00
Regular price
₹ 249.00
Product description
Shipping & Return
Gomphrena
Gnome
is an annual, extra dwarf, compact flowering plant with a small flower head that resembles a clover. This variety has pinkish globe-shaped flowers and extra dwarf plants about 6-10 inches tall. The Gomphrena globe is good for attracting pollinators such as bees, butterflies, and other pollinators. These little flowers are a delight in the garden and in the vase. Growing gomphrena is very easy as it is a low-maintenance and drought-tolerant plant.
Buy the best quality Gomphrena Extra Dwarf Gnome Pink Flower Seeds Online at the best price from
www.organicbazar.net
with a Good Germination rate and add colors to your garden. 
Product Detail
Number of Gomphrena Extra Dwarf Gnome Pink Seeds: 50 Seeds
Where to grow: Balcony or garden
Best Sowing Season: Spring (February – March),

Summer (March-May), or Late Winter

Sowing method: Seedling transplant
Seeds Sowing Depth:

⅛ inch

Germination temperature:

21-25

°C

Germination time: 7 to 14 days
Blooming time:

Summer until Autumn (April to November)
What size grow bag/pot is best for Gomphrena?
Gnome Pink Gomphrena Growing Season 
Gomphrena
globosa or
pink gnome flowers prefer hot and dry conditions to grow, however, they can grow in any climate. Sow Gomphrena pink gnome seeds indoors from late winter to early spring (January to February) and plant outdoors from spring to summer (March-May).
How To Grow Gomphrena Extra Dwarf Pink Gnome 
Sow the gnome pink gomphrena by seedling transplant because it is best for planting it. The right time to sow the gomphrena seeds is when temperatures are about 21-25
°C. As
gnome pink gomphrena is an extra dwarf plant that is perfect for small containers or pots, you can plant them in about 4-6 inches deep pot or grow bag or more.  
Gomphrena Gnome Pink Seeds Sowing Method 
Take a seedling tray and fill it with a potting mix, you can also make your own potting mix by mixing 20% cocopeat, 30% vermicompost, 30% normal soil, and 20% sand. Sow gomphrena seeds ⅛ inches deep in the soil. Keep the seedling tray in indirect sunlight. Water the soil gently through a watering can and keep them moist until germination;
gomphrena globe seeds
can germinate in about 7-14 days.
After seed germination when
gomphrena
seedlings have a few true leaves, you can transplant them into pots or grow bags. But don't forget to harden off the seedlings before transplanting them outdoors. Plant only 1 or 2
gomphrena
seedlings in each 4-6 inches pot. Keep the soil moist and place the pot in partial sunlight for a few days after transplanting to protect the seedling from transplant shock. After 3 days, keep the pot in full sunlight.
Gnome Pink Gomphrena Fertilizers Requirements 
Since Gomphrena globes are light-feeder flowering plants, you can mulch them with compost so you don't need to fertilize them.
Gomphrena Pink Gnome Flower Care Tips 
Soil -
Gomphrena pink gnome can grow in almost any type of soil but grows best in well-drained soil with a pH of 6.1 to 6.5.
Water -
As we know Gomphrena is a drought-tolerant plant, but it prefers constant soil moisture. 1 inch of water per week is good for this. 
Sunlight -
Gomphrena thrives in full sunlight but can tolerate some shade but too much shade will make the Gomphrena plant unhealthy or weak.
Temperature -
Since Gomphrena is a heat-loving flowering plant, the optimum daytime temperature is 24–26 °C while the night temperature is 18 °C.
Common Pests and Diseases -
Generally, Gomphrena gnome is pest resistant but some diseases infect the plant such as powdery mildew, gray mold, and fungal leaf spot. These fungal diseases mostly thrive in wet conditions.
Gnome Pink Gomphrena Bloom Time 
Gomphrena gnome flower season is from Summer until Autumn (April to November). 

These are very popular cut flowers and can stay fresh in water for about a week.
Gomphrena Gnome Pink Special Features 
Common name - Globe Amaranth 

Scientific name - Gomphrena globosa

Height - 6 to 10 inches

Level of growing - Easy

Companion planting - Vinca, Petunia, Zinnia, Celosia 
FAQ 
Does gomphrena come back every year?
Gomphrena is an annual flowering plant in all climate zones. So basically it doesn't come back every year it completes its life cycle in a year.
Do gomphrena need to be deadheaded?
Deadheading is not necessary for gomphrena but you can do so to keep the plant tidy.

Note: Images are for reference purposes only. Actual products may vary in shape or appearance based on climate, age, height, etc.
Shipping Costs
Free Delivery: Available for Orders Above INR 499.
Prepaid Orders Below INR 499: Shipping Charge of INR 54.
Cash on Delivery Orders Below INR 499: Shipping Charge of INR 84.

Return Policy
Satisfaction Guaranteed: Return or Exchange Within 7 Days of Delivery.
Technical Details
Package Dimension: 12cm*9cm
Item Weight : 12mg
Net Quantity: 50N
Colour : N/A
Assembly Required: No
SKU :

Additional Information
Brand : OrganicBazar
Country of Origin: India
Manufacturer: HEALTHUNBOX PRIVATE LIMITED
Consumer Care: Phone: 9513316259 | Email - support@organicbazar.net
Consumer Care Address: P NO 225, NEAR OF WATER TANK, VIPATPURA, Narsinghpur (M.P) 487001