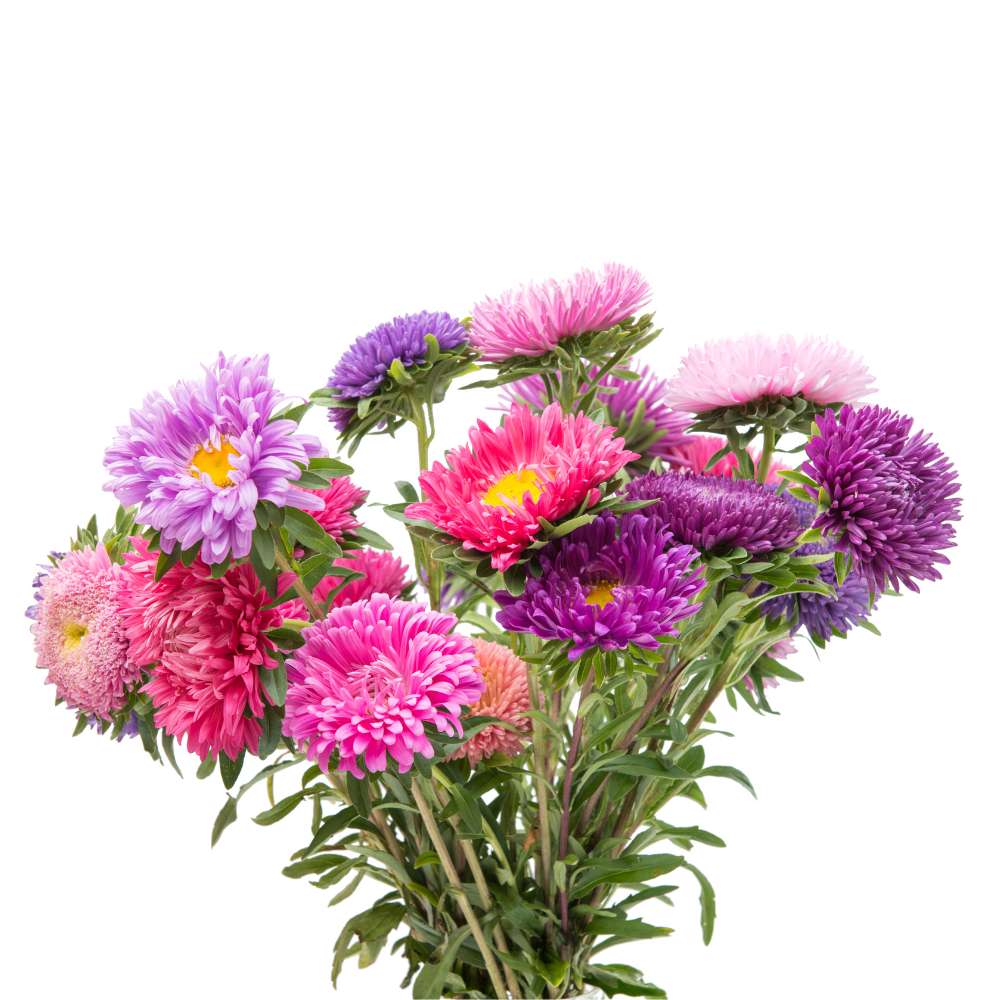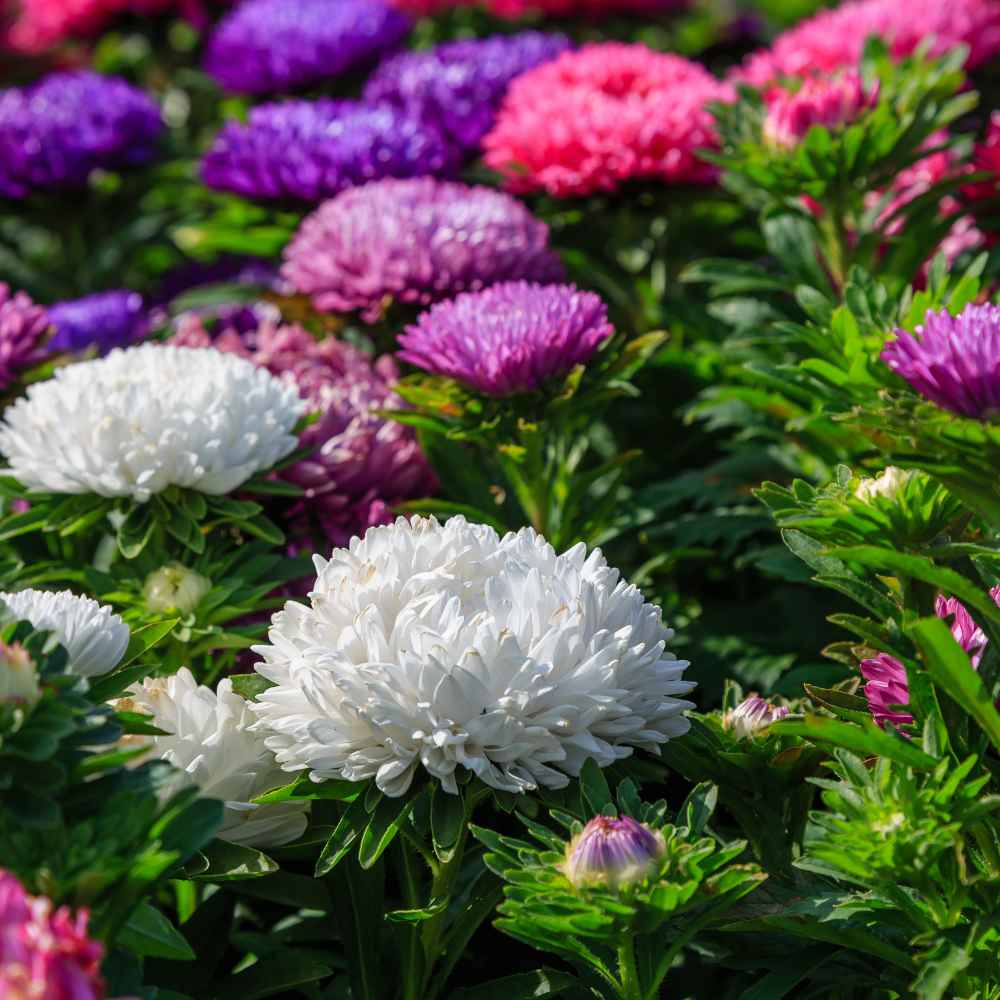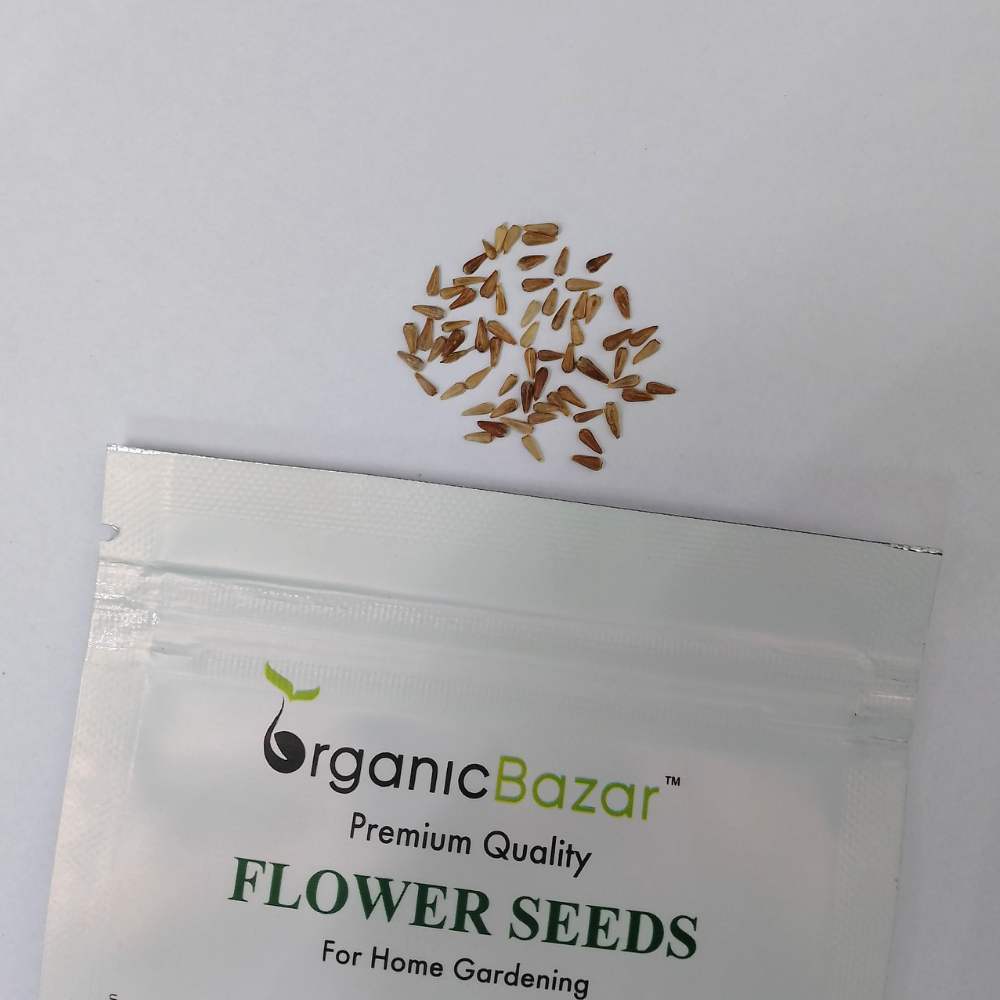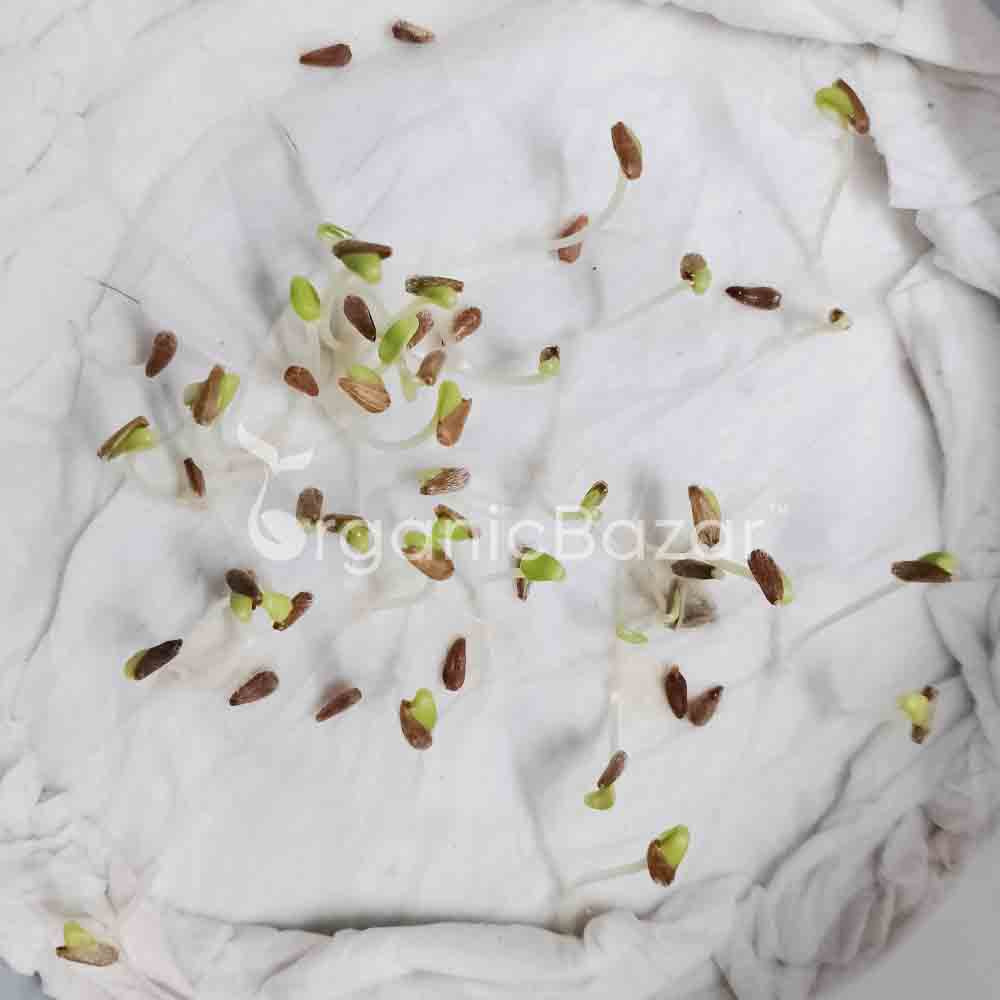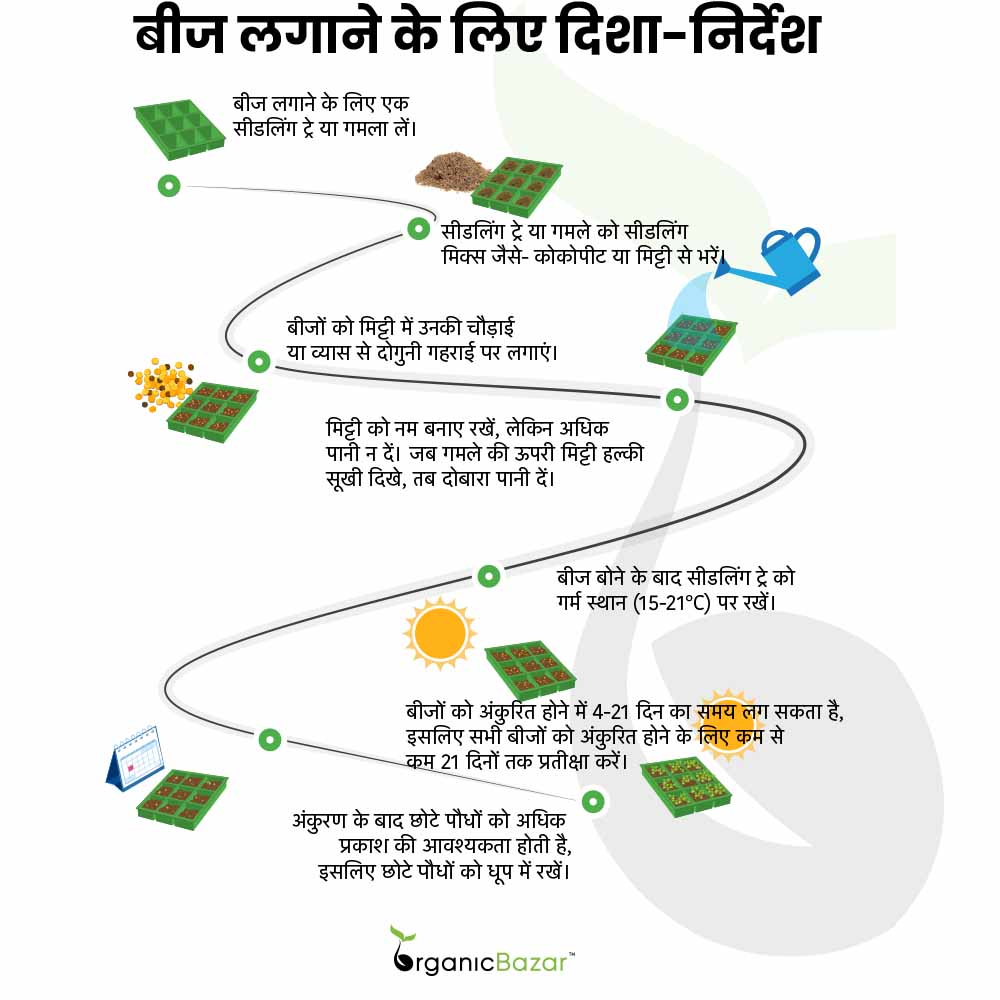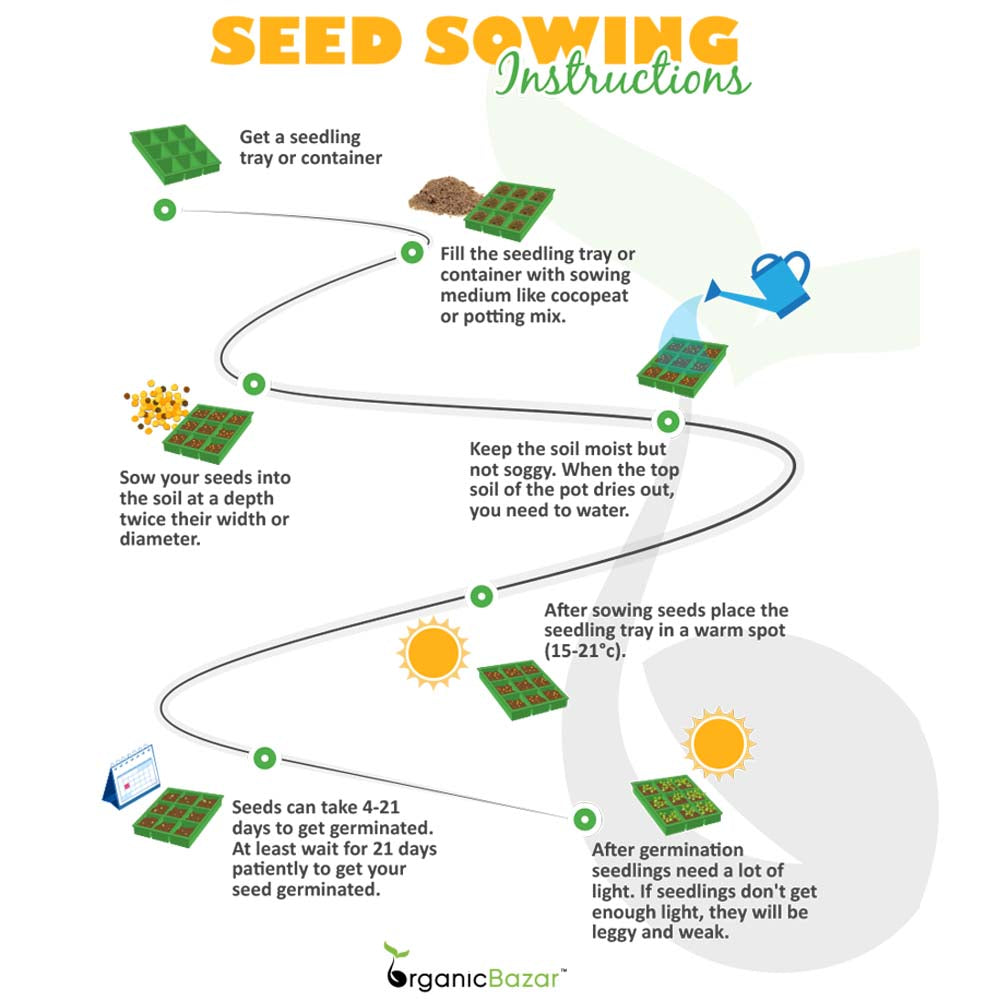 China Aster Mixed Flower Seeds
Sale price
₹ 59.00
Regular price
₹ 99.00
Tax included.
China Aster Mixed Flower Seeds
Sale price
₹ 59.00
Regular price
₹ 99.00
Product description
Shipping & Return
China Aster is one of the popular annual flowering plants in the family of Asteraceae and is native to China and Korea. It produces beautiful flowers with single, double layers of delicate petals. China Aster flowers come from white and pale yellow to pink, rose, red, blue, purple, and violet and each flower grows on a separate stem. The china aster flower's bright yellow center attracts bees, butterflies, and other pollinators. This is an excellent choice if you are looking for a large flower as the china flower head grows up to 5 inches in diameter. China Aster is easy to grow from seeds and is best for containers, balconies, home gardens, and terrace gardens.
Buy China Aster Mixed Flower Seeds Online at the best price from www.organicbazar.net and add colors to your garden. 

About this item 
Number of mixed China aster Seeds: 50 Seeds
Where to grow: Balcony or garden
Best Sowing Season:

Winter Season

Sowing method: Seedling transplant/Direct
Seed sowing depth: 1/8 inch
Germination temperature:

21-22°C

Germination time: 10-14 days
Blooming time: Late Summer to Autumn (June to November)
What size grow bag is best for China Aster?
China Aster Growing Season In India
China Aster prefers cool weather to grow, you can sow the aster seeds in (September to February). Additionally, winter is also a good time to plant aster seeds indoors.       
How To Grow China Aster Flowers In Pot
The seedling transplant method is mostly recommended for planting Aster but you can also sow the seeds directly in a container/grow bag or garden. The optimum germination temperature for china aster seeds is 21-22°C. To plant Aster in containers, you'll need a pot or grow bag 9-15 inches wide and deep.
China Aster Mixed Seeds Sowing Method 
Take a seedling tray, fill them with potting mix soil and sow china aster seeds at a depth of ⅛ inch in the soil. Water gently through a watering can. Keep the seedling tray in a sunny spot as china aster seeds will not germinate in the dark. China aster Flower seeds can germinate in about 10-14 days. 
After germinating china aster seeds, once the seedlings develop a few true leaves, you can transplant them into a larger pot or grow bag. For healthy growth of the china aster plant, plant only 1-2 plants in a 9-inch pot or maintain a distance of at least 5-6 inches between plants. Keep the soil moist and place the pot in partial sunlight for a few days after transplanting to protect the seedling from transplant shock. After 3 days, keep the pot in sunlight.
Fertilizer Requirement For China Aster Plants 
You can add well-balanced or slow-release fertilizer such as vermicompost or cow manure once a month for better growth of china aster plants.

Do not apply a nitrogen-rich fertilizer as this will discourage flower development.
China Aster Plants Care Tips 
Soil -
Use well-drained, rich, and loamy soil with a pH of 5.5 to 7.5 for planting China aster flowers. 
Water -
China aster needs moderate water. Water the aster plant deeply once a week but do not allow the soil to become waterlogged.
Sunlight -
China aster grows best in full sun and can tolerate partial shade. But the aster growing in the shade tends to be leggy and produces fewer flowers. Therefore, it is best to grow asters in the shade during the hot summer.
Temperature -
The optimum daytime temperature for growing china aster is 20-28
°C and the nighttime temperature is 15-17°C. 
Common pests and diseases -
Some pests that feed on china aster plants are aphids, spider mites, and leafhoppers.
You can use neem oil on the plant to get rid of these insects. Other than this powdery mildew, aster yellow, rust, and leaf spot infects the china aster plants and spoil their looks. It is best to cut off infected leaves to avoid spreading the disease.
China Aster Plants Blooming Time 
The beautiful china aster blooms from late summer to autumn (June to November) and pleases the garden when all summer's flowers have faded. It usually takes 90-120 days to mature. 

When it starts to open, you can cut the china aster flowers and decorate them in a vase. They can stay fresh in water for 5 to 10 days. 
China Aster Plants Special Features 
Common name - Annual Aster, China Aster

Scientific name -

Callistephus chinensis

Height - 8 to 36 inches 

Level of growing - Easy
FAQ
Why is my aster dying?
The main reason why aster plants die is excessive water in the soil, if you are facing this problem then do not overwater and use soil with good drainage.
Does the china aster plant come back every year?
China aster is an annual plant that does not come back every year, it only blooms one year.
Note: Images are for reference purposes only. Actual products may vary in shape or appearance based on climate, age, height, etc.
Shipping Costs
Free Delivery: Available for Orders Above INR 499.
Prepaid Orders Below INR 499: Shipping Charge of INR 54.
Cash on Delivery Orders Below INR 499: Shipping Charge of INR 84.

Return Policy
Satisfaction Guaranteed: Return or Exchange Within 7 Days of Delivery.
Technical Details
Package Dimension: 12*9cm
Item Weight : 15mg
Net Quantity: 50N
Colour : N/A
Assembly Required: No
SKU : China-Aster-Mixed

Additional Information
Brand : OrganicBazar
Country of Origin: India
Manufacturer: HEALTHUNBOX PRIVATE LIMITED
Consumer Care: Phone: 9513316259 | Email - support@organicbazar.net
Consumer Care Address: P NO 225, NEAR OF WATER TANK, VIPATPURA, Narsinghpur (M.P) 487001
Reviews
4 star
Satisfied .Seeds are germinated 80%
We are glad you got such good results.
Happy gardening!!
Excellent product. Each & every seeds germinated