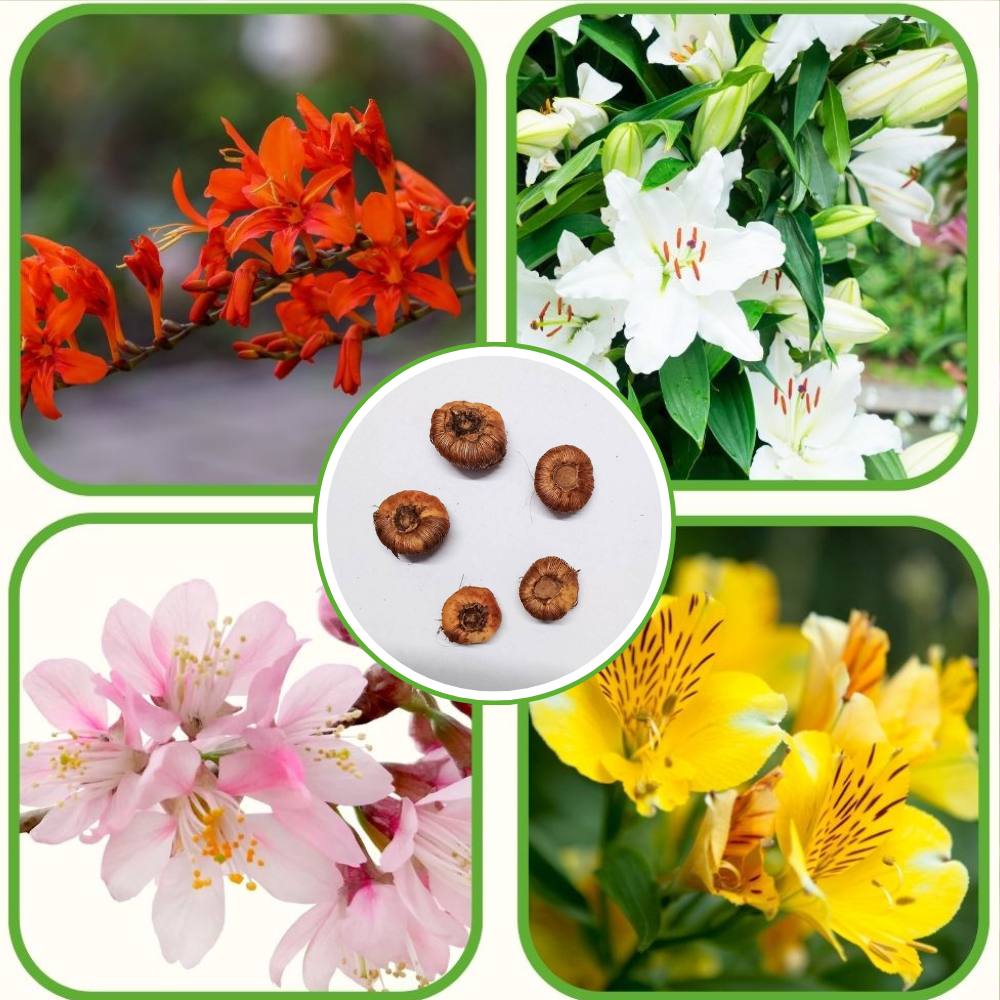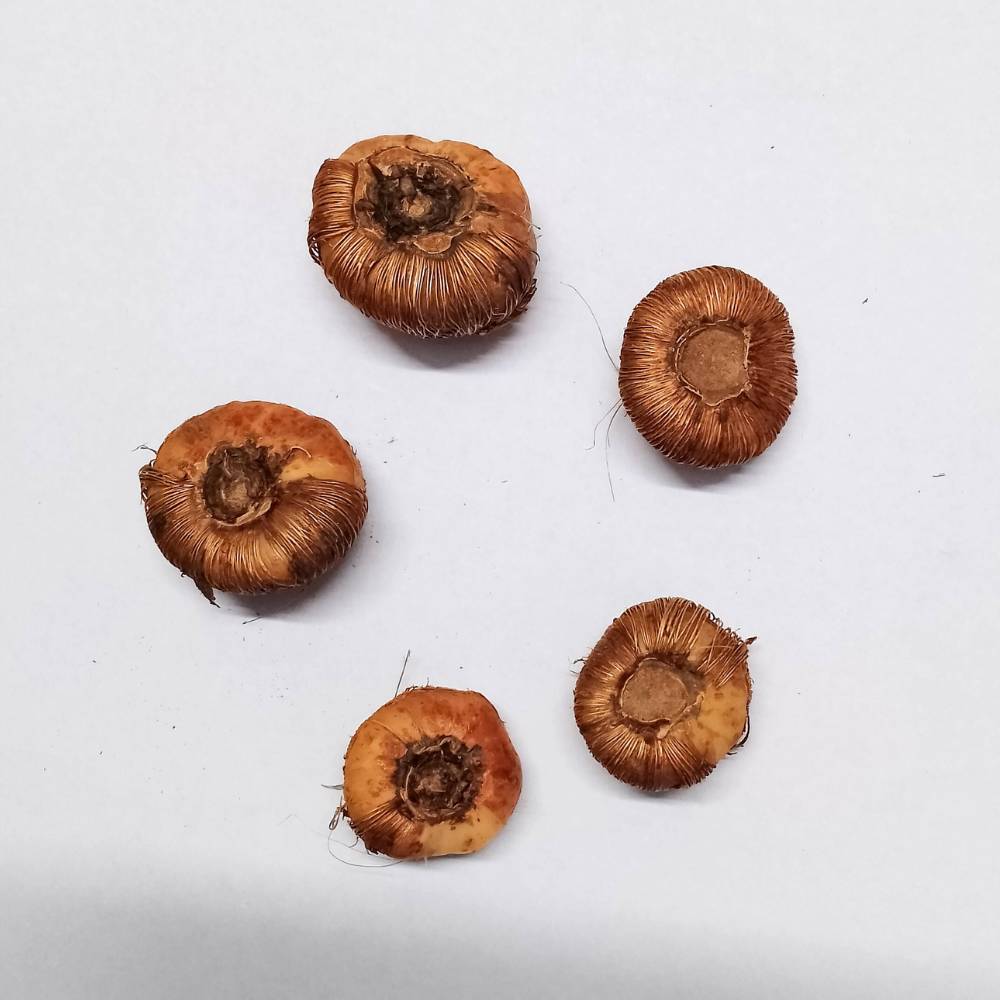 Tritonia Mixed Color Flower Bulbs
Sale price
₹ 249.00
Regular price
₹ 399.00
Tax included.
Tritonia Mixed Color Flower Bulbs
Sale price
₹ 249.00
Regular price
₹ 399.00
Product description
Shipping & Return
Buy the best Quality Tritonia Mixed Color Flower Bulbs Online at the best price from
www.organicbazar.net
and add colors to your garden. Transform your garden into a vibrant and enchanting oasis with our exquisite Tritonia Mix Color Flower Bulbs. Our Tritonia Flower Bulbs are organically grown, ensuring that you receive high-quality and healthy bulbs that will thrive in your garden. These flower bulbs are easy to plant and care for, making them suitable for both experienced gardeners and those new to gardening. The Mix Color Tritonia Flower Bulbs are not only a treat for the eyes but also attract pollinators like bees and butterflies, adding life and movement to your outdoor space.
About this item 
Number of Tritonia Flower Bulbs Mix Color: 05N
Where to grow: Balcony or terrace garden
Bulb planting season: winter & Spring
Planting Temperature: 15°C and 24°C.
Method of grown from bulbs: Directly in a pot or garden
Bulb sowing depth: 2-3 inches
Bulb spacing: 4-6 inches
Germination Time: 7 to 14 days
Flower Color: Mixed Color
What size grow bag is best for Tritonia?
How to grow Tritonia Flower bulbs
Planting Season
The best time to plant Tritonia bulbs is in the spring (February-march), when the soil has warmed up and Early Winter Sepetmber – Ocotober.
Select a Sunny Spot
Tritonia bulbs thrive in full sunlight. Choose a well-drained, sunny location in your garden or a suitable container with drainage holes.
Prepare the Soil
Loosen the soil in the chosen location and improve drainage by adding organic matter like compost if needed.
Plant the Bulbs
Plant Tritonia bulbs about 2 to 3 inches (5 to 7.5 cm) deep in the soil. Space them approximately 3 to 4 inches (7.5 to 10 cm) apart.
Watering
After planting, water the bulbs well to settle the soil around them. Ensure the soil is kept slightly moist but not waterlogged during the growing season. Water less when the plant goes dormant.
Fertilization
Tritonia bulbs don't require heavy feeding. You can apply a balanced, slow-release fertilizer during the growing season to provide some nutrients.
Pests and Diseases
Keep an eye out for common garden pests and treat them if needed. Tritonia is relatively pest-resistant. Proper soil drainage helps prevent bulb rot. Be cautious with watering to avoid waterlogged soil.
Tritonia Flower Special Features 
Common name – Flame Freesia
Scientific name – Tritonia
Height – 1 to 3 feet
Level of growing – Easy
FAQ
How much sunlight do Tritonia plants need?
Tritonia thrives in full sunlight. Choose a sunny location for optimal growth and flowering.
Are Tritonia plants prone to pests and diseases?
Tritonia is relatively pest-resistant. However, garden pests like slugs and snails may occasionally nibble on the foliage. Proper care and inspection can help manage such issues.
Note: Images are for reference purposes only. The actual product may vary in shape or appearance based on climate, age, height, etc.
Shipping Costs
Free Delivery: Available for Orders Above INR 499.
Prepaid Orders Below INR 499: Shipping Charge of INR 54.
Cash on Delivery Orders Below INR 499: Shipping Charge of INR 84.

Return Policy
Satisfaction Guaranteed: Return or Exchange Within 7 Days of Delivery.
Technical Details
Package Dimension:
Item Weight :
Net Quantity:
Colour : N/A
Assembly Required: No
SKU : Tritonia

Additional Information
Brand : OrganicBazar
Country of Origin: India
Manufacturer: HEALTHUNBOX PRIVATE LIMITED
Consumer Care: Phone: 9513316259 | Email - support@organicbazar.net
Consumer Care Address: P NO 225, NEAR OF WATER TANK, VIPATPURA, Narsinghpur (M.P) 487001
Reviews
Nargis, Freesia, Tritonia… bulbs. Wonderful bulbs
Thank you for the bulbs. They all were packed very well and arrived in very good condition. Planted them🙂. Will share the pics once they bloom.
Very happy 😊
Your satisfaction is important to us, and we appreciate your support.
Tritonia Mixed Color Flower Bulbs
Thank you for the review.