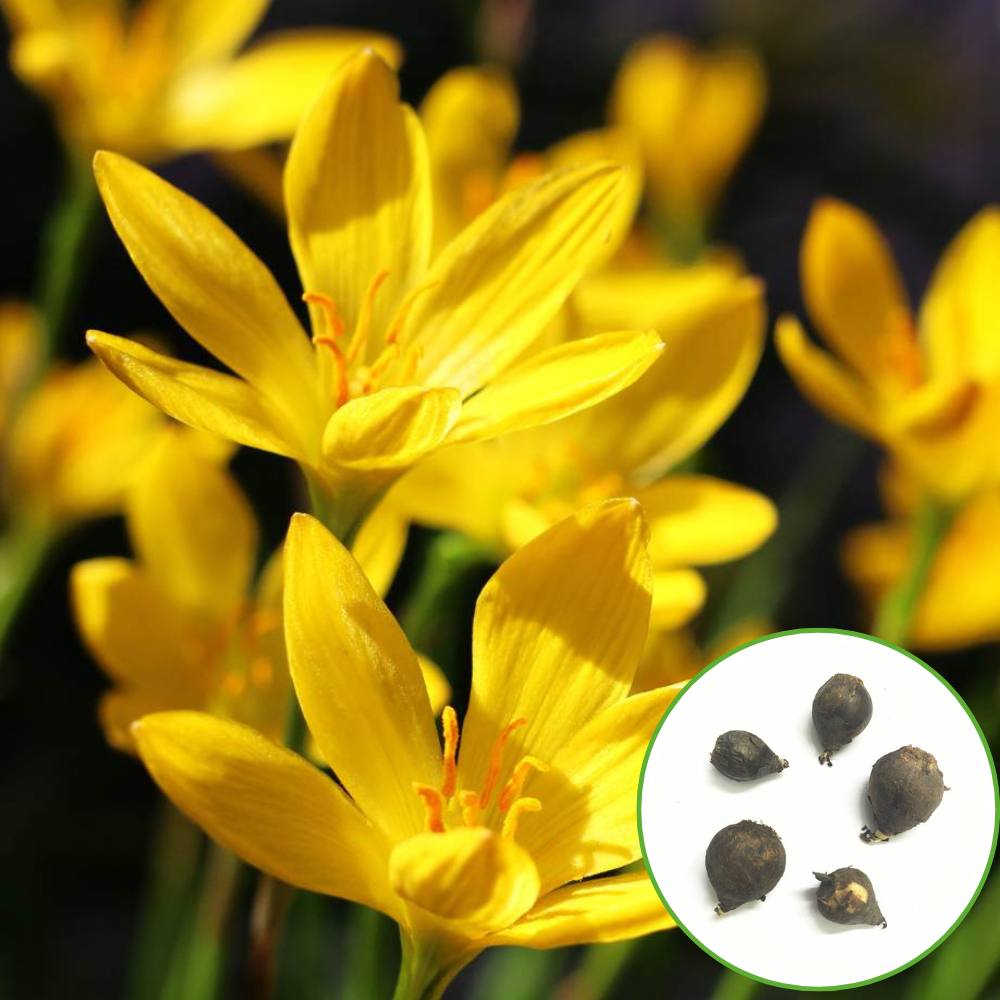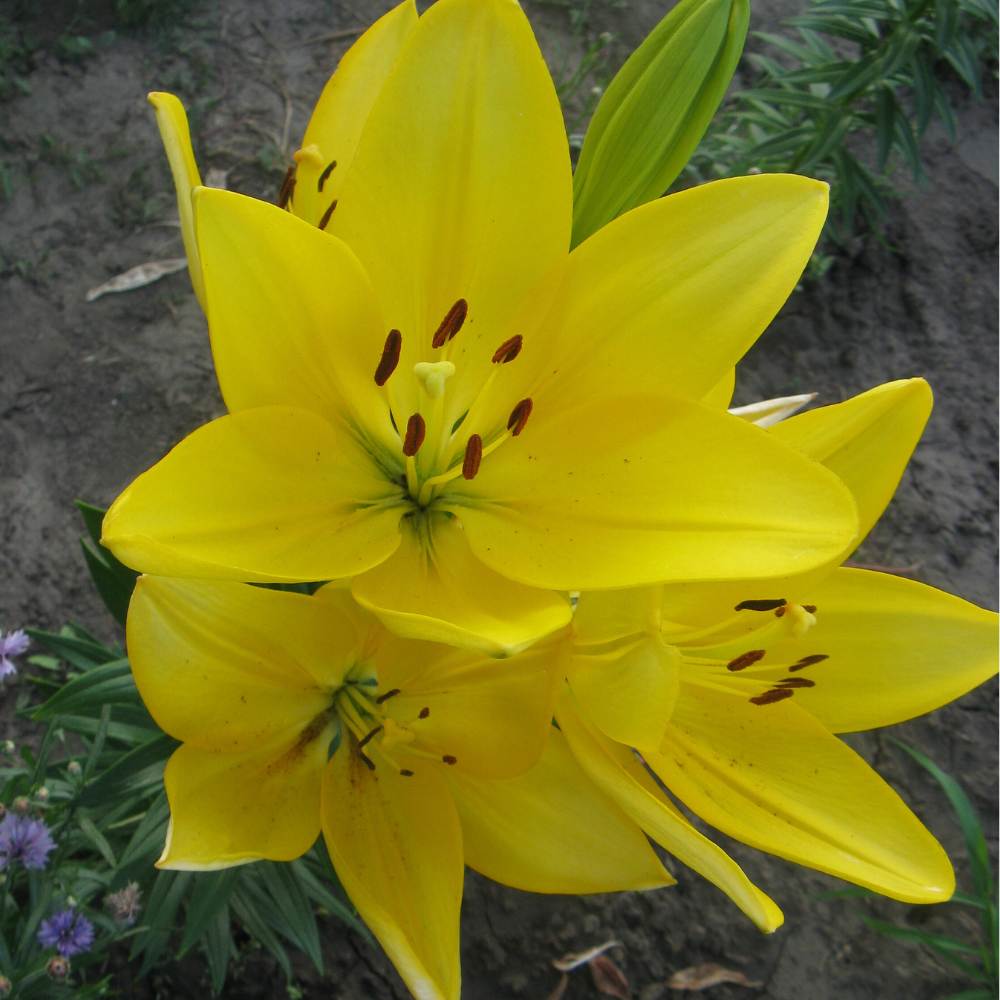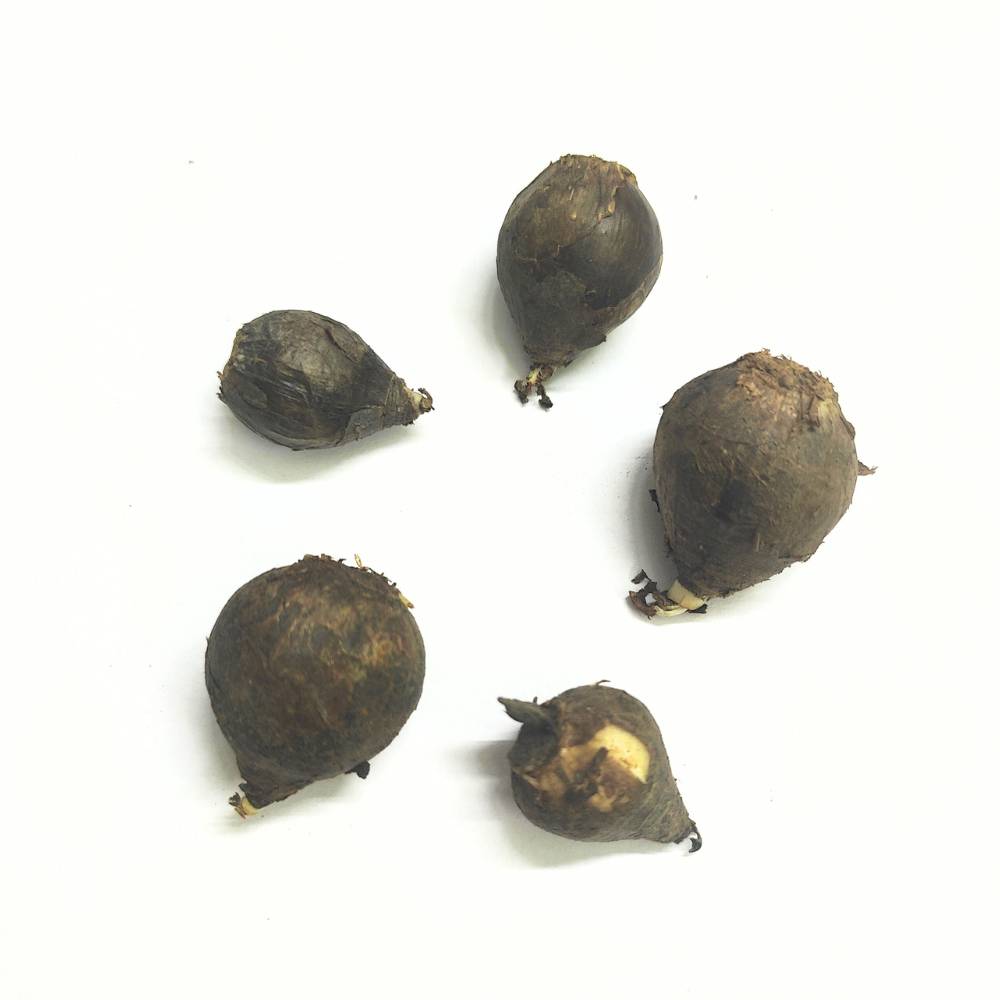 Rain Lily Yellow Flower Bulbs
Sale price
₹ 70.00
Regular price
₹ 149.00
Tax included.
Rain Lily Yellow Flower Bulbs
Sale price
₹ 70.00
Regular price
₹ 149.00
Product description
Shipping & Return
Buy the best Quality Rain Lily Yellow Flower Bulbs Online at the best price from www.organicbazar.net and add colors to your garden. Enhance the beauty of your garden with the exquisite Rain Lily Yellow Flower Bulbs from Organic Bazar. These charming flowers are a perfect addition to any outdoor space, bringing a touch of elegance and grace to your surroundings. Rain Lily Bulbs are ideal for both seasoned gardeners and beginners.
Rain Lily Bulbs are low-maintenance and thrive in various climates, making them a versatile choice for any garden. Simply plant the bulbs in well-draining soil, provide adequate sunlight and water, and watch them flourish.

About this item 
Number of Rain Lily Yellow Flower Bulbs: 5N
Where to grow: Balcony or terrace garden
Common Name: Zephyrlily, Zephyranthes
Bulb planting Season: 

 February – April

Planting Temperature: 18°C and 30°C.
Method of grown from bulbs: Directly in a pot or garden
Bulb sowing depth: 2-3 inches
Bulb spacing: 4-6 inches
Germination Time: 7 to 14 days
Flowering Period: late summer and early fall
Flower Color: Yellow
What size grow bag is best for Rain Lily?
How to Grow Rain Lily Bulbs
Select a Planting Location
Choose a well-drained, sunny to partly sunny location in your garden. Rain lilies prefer full sun but can tolerate some light shade.
Planting Season
Rain lilies (Zephyranthes spp.) are typically planted in the spring or early summer, (February – April) Just before or during the rainy season. In many regions, this coincides with the arrival of the first rains. Spring and early summer provide the ideal conditions for rain lilies to grow and bloom.
Soil Preparation
Ensure the soil is well-draining, as rain lilies don't like to sit in waterlogged soil. If your soil retains too much water, consider adding organic matter like compost to improve drainage.
Temperature
Rain lilies thrive in warm to hot temperatures, ideally between 70°F to 90°F (21°C to 32°C), and may go dormant in adverse conditions or cooler winter months.
Planting Rain Lily Bulbs
Rain lilies are typically grown from bulbs. Plant the bulbs about 2 to 3 inches (5 to 7.5 cm) deep in the soil. Space the bulbs 4 to 6 inches (10 to 15 cm) apart. You can plant them individually or in groups for a more dramatic effect.
Watering
Water the bulbs thoroughly after planting. After that, water them sparingly, as rain lilies are drought-tolerant. Water when the soil dries out, but avoid keeping the soil constantly wet.
Fertilization
Rain lilies don't require heavy feeding. You can apply a balanced, slow-release fertilizer in the spring to provide some nutrients.
Maintenance
Remove spent flowers to encourage continuous blooming. Rain lilies will go dormant after flowering and may disappear for a period before re-emerging.
Overwintering
In regions with cold winters, rain lilies may not be winter-hardy. If you experience freezing temperatures, consider digging up the bulbs and storing them in a cool, dry place over the winter. Replant them in the spring.
Pests and Diseases
Rain lilies are relatively pest and disease-resistant. However, keep an eye out for common garden pests like slugs and snails, which can sometimes nibble on the foliage.
Rain Lily
 

Flower Special Features 
Common name – Zephyranthes
Scientific name – Zephyranthes
Height – 4 to 12 inches
Level of growing – Easy 
FAQ 
When do rain lilies bloom?
Rain lilies typically bloom after a rainfall or during periods of increased moisture. Depending on the species and local conditions, they may flower from late spring through summer
Do rain lilies require full sun?
Rain lilies prefer full sun to partial shade. They can tolerate direct sunlight but also thrive in areas with some shade.
Note: Images are for reference purposes only. Actual products may vary in shape or appearance based on climate, age, height, etc.
Shipping Costs
Free Delivery: Available for Orders Above INR 499.
Prepaid Orders Below INR 499: Shipping Charge of INR 54.
Cash on Delivery Orders Below INR 499: Shipping Charge of INR 84.

Return Policy
Satisfaction Guaranteed: Return or Exchange Within 7 Days of Delivery.
Technical Details
Package Dimension:
Item Weight :
Net Quantity:
Colour : N/A
Assembly Required: No
SKU : Rain_Lily_Yellow

Additional Information
Brand : OrganicBazar
Country of Origin: India
Manufacturer: HEALTHUNBOX PRIVATE LIMITED
Consumer Care: Phone: 9513316259 | Email - support@organicbazar.net
Consumer Care Address: P NO 225, NEAR OF WATER TANK, VIPATPURA, Narsinghpur (M.P) 487001
Reviews
Dear Customer,
We appreciate your feedback regarding our Rain Lily Yellow Flower Bulbs.
We are sorry to hear that you believe these bulbs are not rain lilies. Our products undergo stringent quality checks, and we source them from reputable suppliers. Rain lilies can have variations in appearance, and their blooms may vary depending on the conditions they are grown in.
If you have any concerns or questions about the product, please do not hesitate to reach out to our customer support team at support@organicbazar.net. We are here to assist you and ensure your satisfaction.
Thank you for bringing this to our attention.
Best regards,
Team Organic bazar
Rain Lily Yellow Flower Bulbs