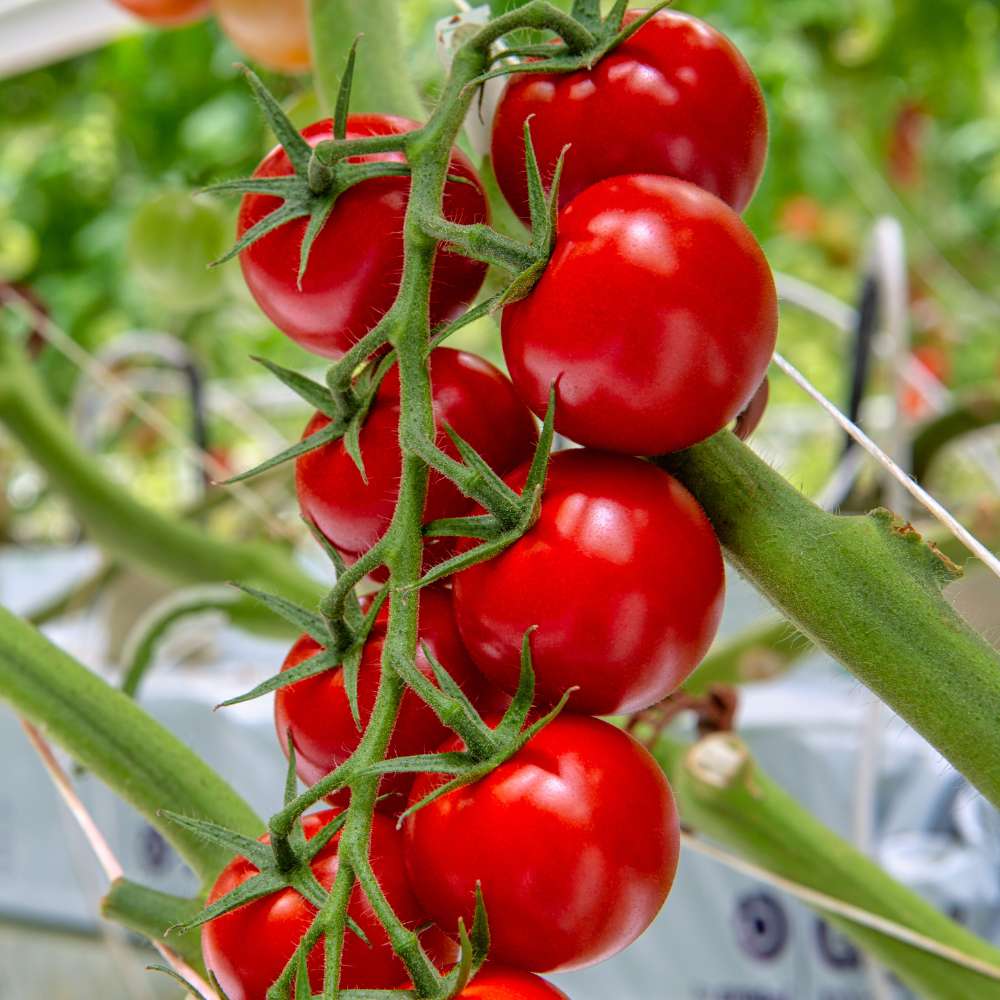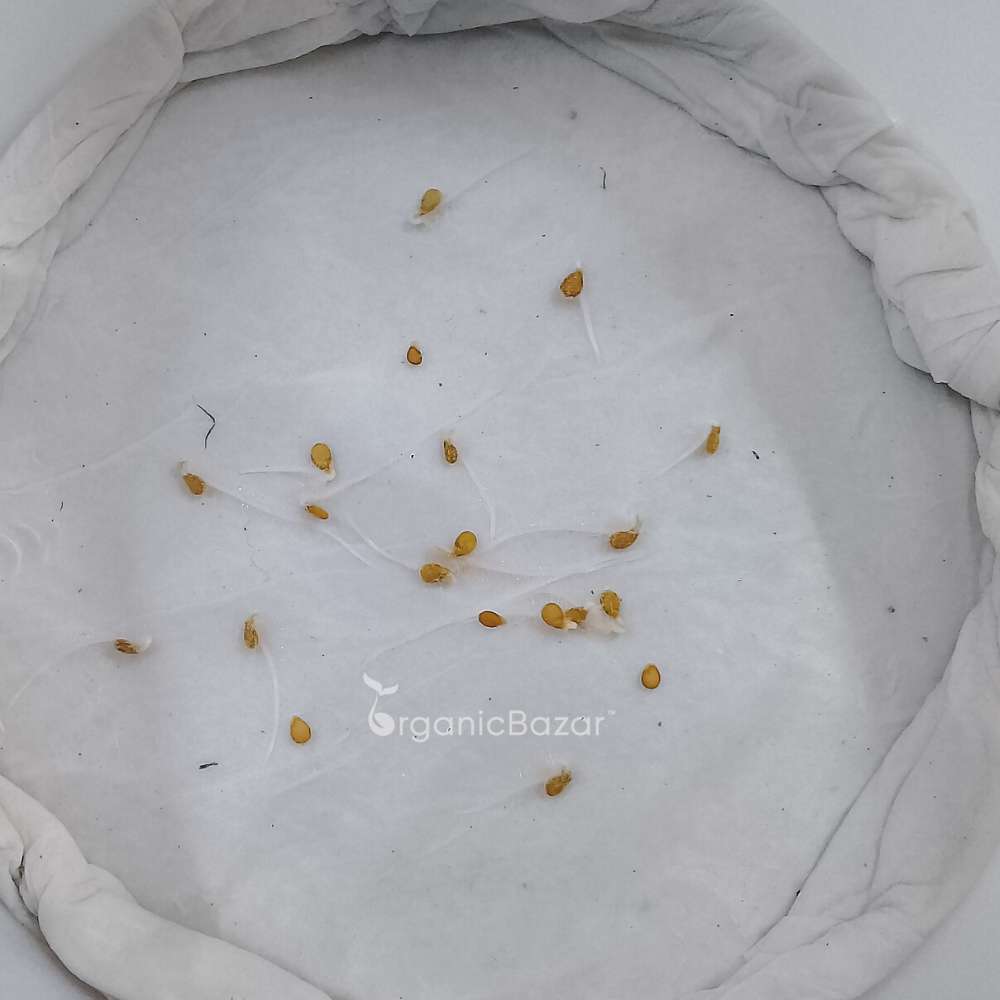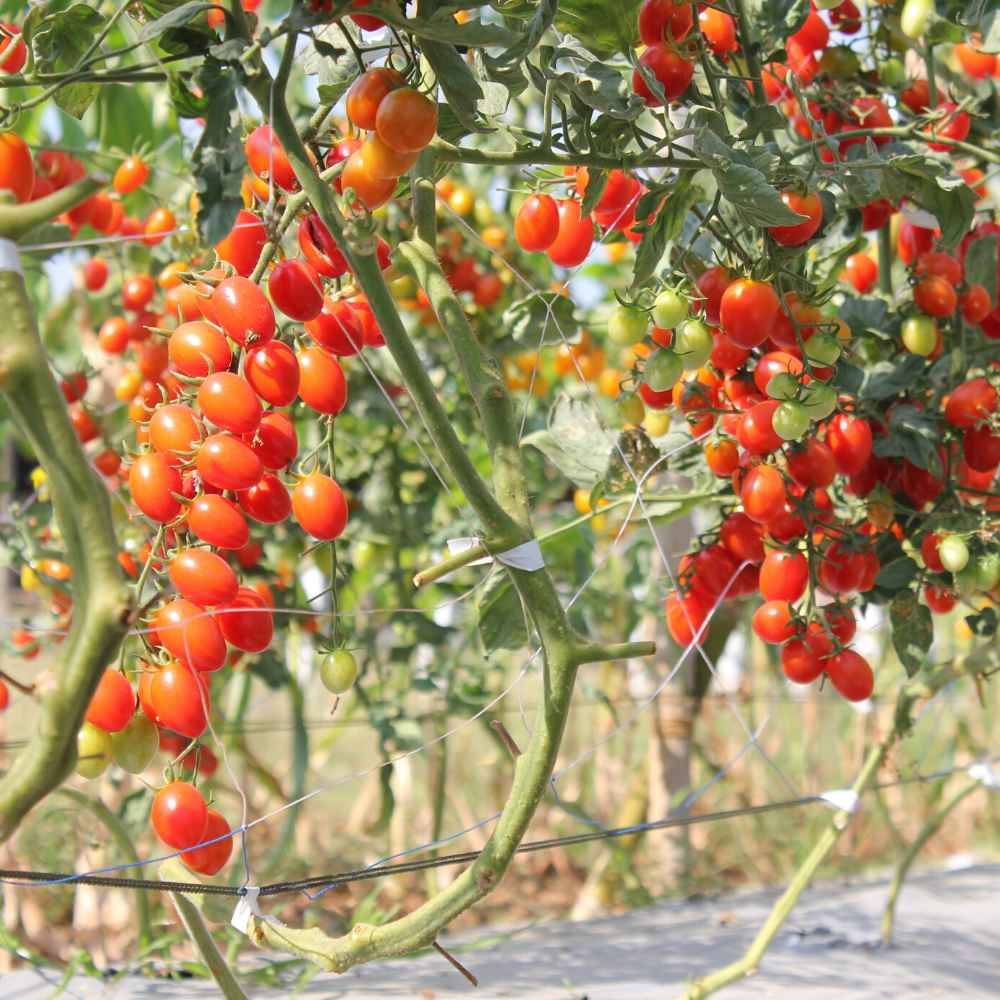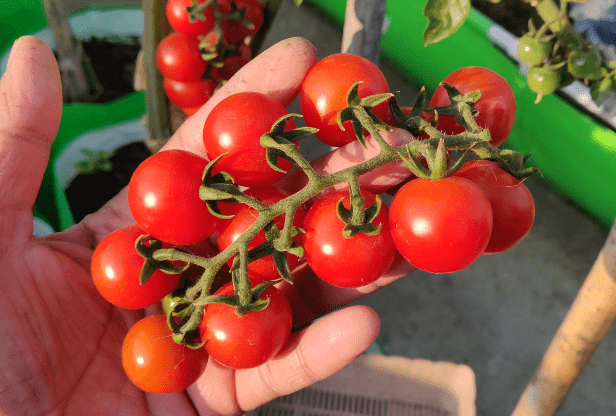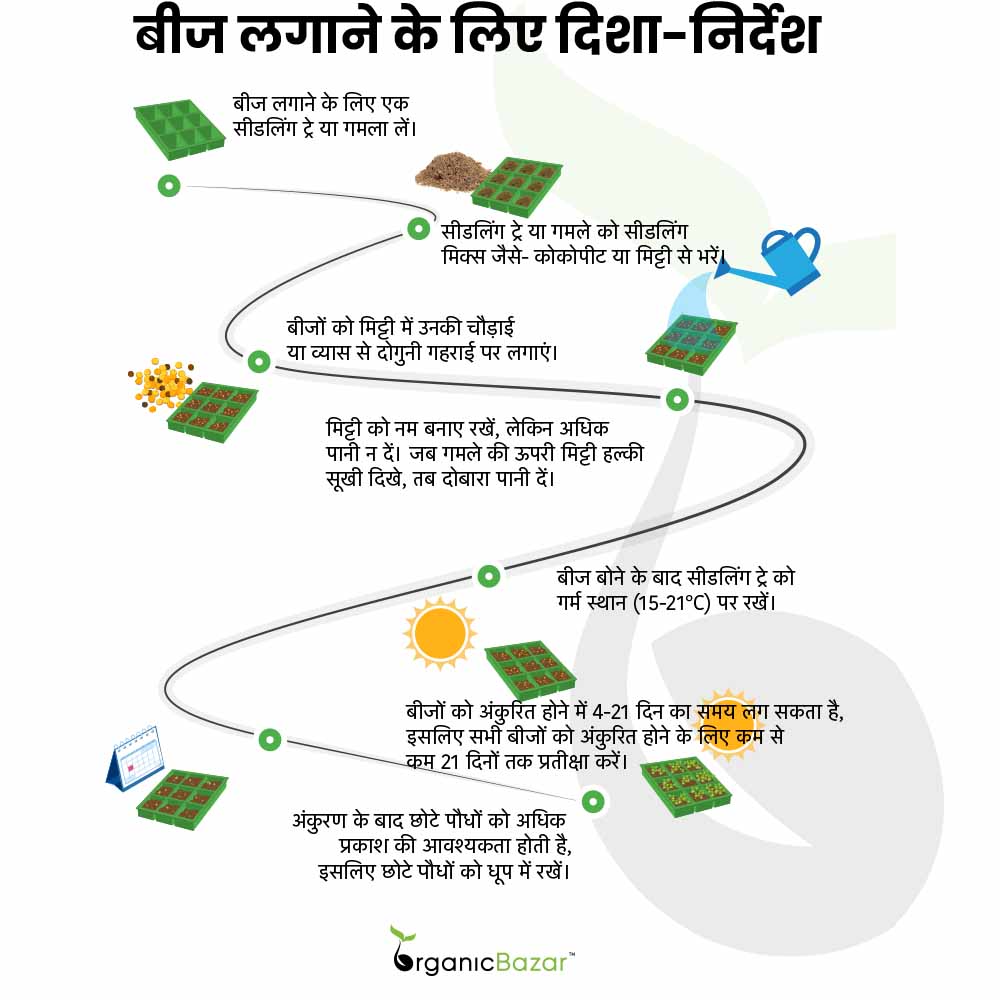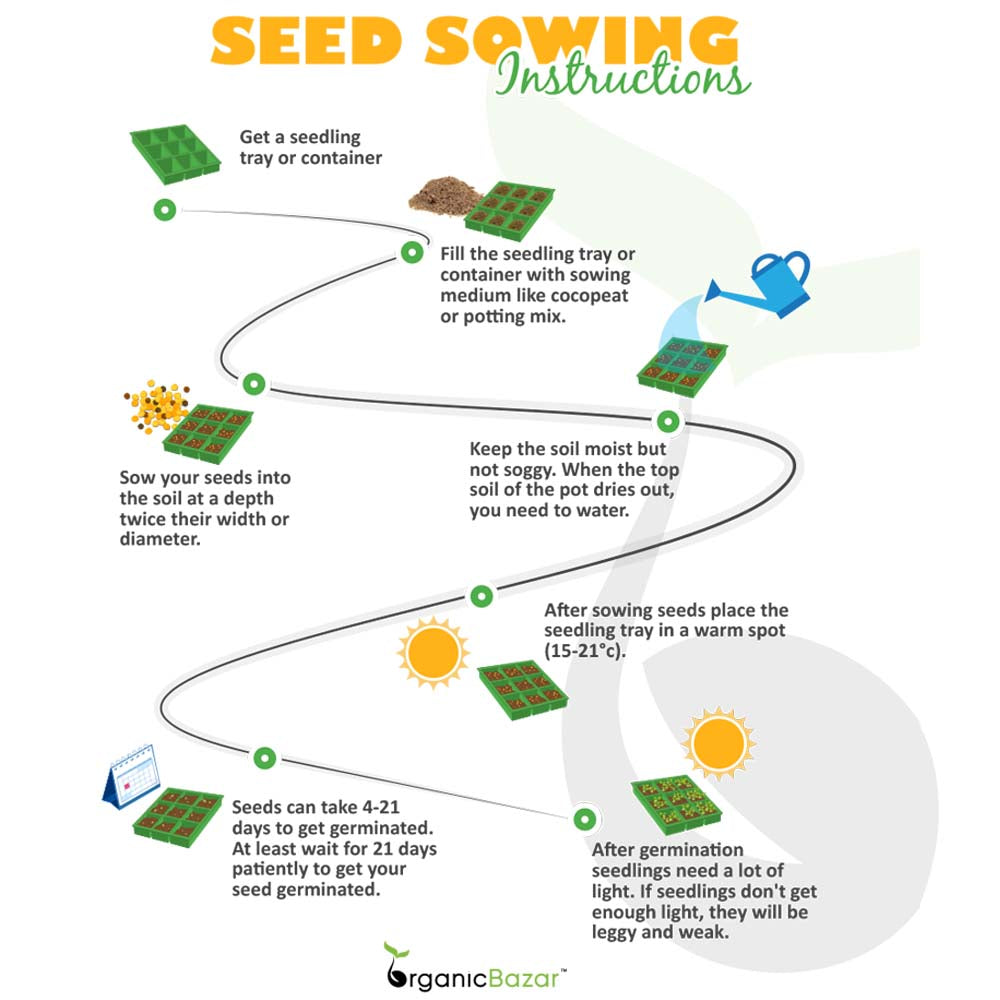 Untreated Cherry Tomato Seeds For Organic Home Gardening (चेरी टमाटर के बीज)
Sale price
₹ 49.00
Regular price
₹ 99.00
Tax included.
Untreated Cherry Tomato Seeds For Organic Home Gardening (चेरी टमाटर के बीज)
Sale price
₹ 49.00
Regular price
₹ 99.00
Product description
Shipping & Return
Buy the Best Quality Untreated Cherry Tomato Seeds at the best price in India from
www.organicbazar.net
with a High Germination Rate. A cherry tomato is a red, small, soft tomato that gives a unique flavor to our dishes; you can eat cherry tomatoes raw or cooked with vegetables. If you want to grow your own cherry tomatoes at home from Untreated seeds, we will explain how to grow cherry tomatoes and what season is best to plant cherry tomato seeds, and all about growing cherry tomatoes.
About this item
Number of Untreated Cherry Tomato Seeds: 20 Seeds

Non-Hybrid, Open Pollinated
Where to grow: Balcony or terrace garden

Growing season: Throughout the year 

Sowing method: Seedling transplant 

Seeds sowing depth: 0.5 cm

Germination Time: 6 to 12 days 

Germination temperature: 18-30°C

Harvesting: 60 to 80 days from transplanting

Plant vigor: Inderminent Strong tomato plant
https://youtu.be/ZGnmlSMJ3OI
What size grow bag is best for Cherry Tomato?
Cherry Tomato Seeds Growing Season In India
Cherry tomatoes can grow in all seasons throughout the year but if you want to get the best and most successful results, sow the seeds in the spring season to the summer season (February to April) or autumn season (September 
To November
).
How To Grow Organic Cherry Tomato At Home In Pot
Usually, cherry tomato seeds are sown by the seedling transplant method. You can sow cherry tomato seeds indoors or outdoors in warm climates, and the optimum temperature for seed germination is between 18-30°C.
Cherry Tomato Seeds Sowing Method
Select a 
seedling tray
or small pot, fill it with growing medium, and sow 2-3 cherry tomato seeds in about 0.5 cm deep per cup. Give light water through a 
water sprayer
. Place the seedling tray in a sunny spot and keep the soil moist. Cherry tomato seeds will germinate within 6-12 days. When seedlings are 6-8 inches tall, transplant the healthiest plant carefully into
pots/grow bags
and set the seedlings 6-8 inches apart.
How To Fertilize Cherry Tomato Plants
Cherry Tomato Plant Care Tips
Soil – 
Use loamy and well-drained soil for planting cherry tomatoes.
Sunlight – 
A cherry tomato plant needs 6-8 hours of full sunlight every day.
Water – 
Cherry tomato plant needs regular water or deep watering on summer days for better or fast growth of the plant and gives water once in 3 days during winter.
Temperature –
Optimum temperature for growing cherry tomatoes is 15-32°C and should not be less than 10°C.
Support – 
When cherry tomato plants begin to grow, they need more space; provide support such as pipe, bamboo, rope, or wire to produce more fruit.
Pruning
–  Remove any suckers or new stems, small stems that grow from the main stem, and cut off any dried or infected leaves. Pruning should be done occasionally when the plant is growing, especially when it starts flowering and fruiting.
How To Harvest Cherry Tomato
Within 45-60 days from transplanting, cherry tomato plants will start flowering.
The cherry tomato is usually ready to harvest within about 60-80 days of transplanting.
Cherry Tomato Special Features
Common name – Cherry Tomato
Scientific name – Solanum Lycopersicum
Plant height – 4 to 12 feet
Shipping Costs
Free Delivery: Available for Orders Above INR 499.
Prepaid Orders Below INR 499: Shipping Charge of INR 54.
Cash on Delivery Orders Below INR 499: Shipping Charge of INR 84.

Return Policy
Satisfaction Guaranteed: Return or Exchange Within 7 Days of Delivery.
Technical Details
Package Dimension: 12*9cm
Item Weight : 8mg
Net Quantity: 20N
Colour : N/A
Assembly Required: No
SKU : Org_Cherry_Tomato

Additional Information
Brand : OrganicBazar
Country of Origin: India
Manufacturer: HEALTHUNBOX PRIVATE LIMITED
Consumer Care: Phone: 9513316259 | Email - support@organicbazar.net
Consumer Care Address: P NO 225, NEAR OF WATER TANK, VIPATPURA, Narsinghpur (M.P) 487001
Reviews
Good product and healthy plant
Your feedback is greatly appreciated.
Good quality seeds
3 months ago I had bought organic grow bag and cherry tomato seeds from organic bajar.Today cherry tomato has started fruiting.
That's fantastic, Priya Ranjan! We're thrilled to hear that the Untreated Cherry Tomato Seeds you purchased from Organic Bazar, along with the organic grow bag, have yielded such great results. Seeing your cherry tomatoes start fruiting is a testament to your successful gardening efforts. Thank you for sharing your experience and the pictures – they're truly inspiring!
Good quality seeds
3 months ago I had bought organic grow bag and cherry tomato seeds from organic bajar. Today cherry tomato has started fruiting.
Thank you for sharing your positive experience, Priya Ranjan! We're thrilled to hear that the Untreated Cherry Tomato Seeds you bought from Organic Bazar have produced good quality seeds, and your cherry tomato plants are now fruiting.