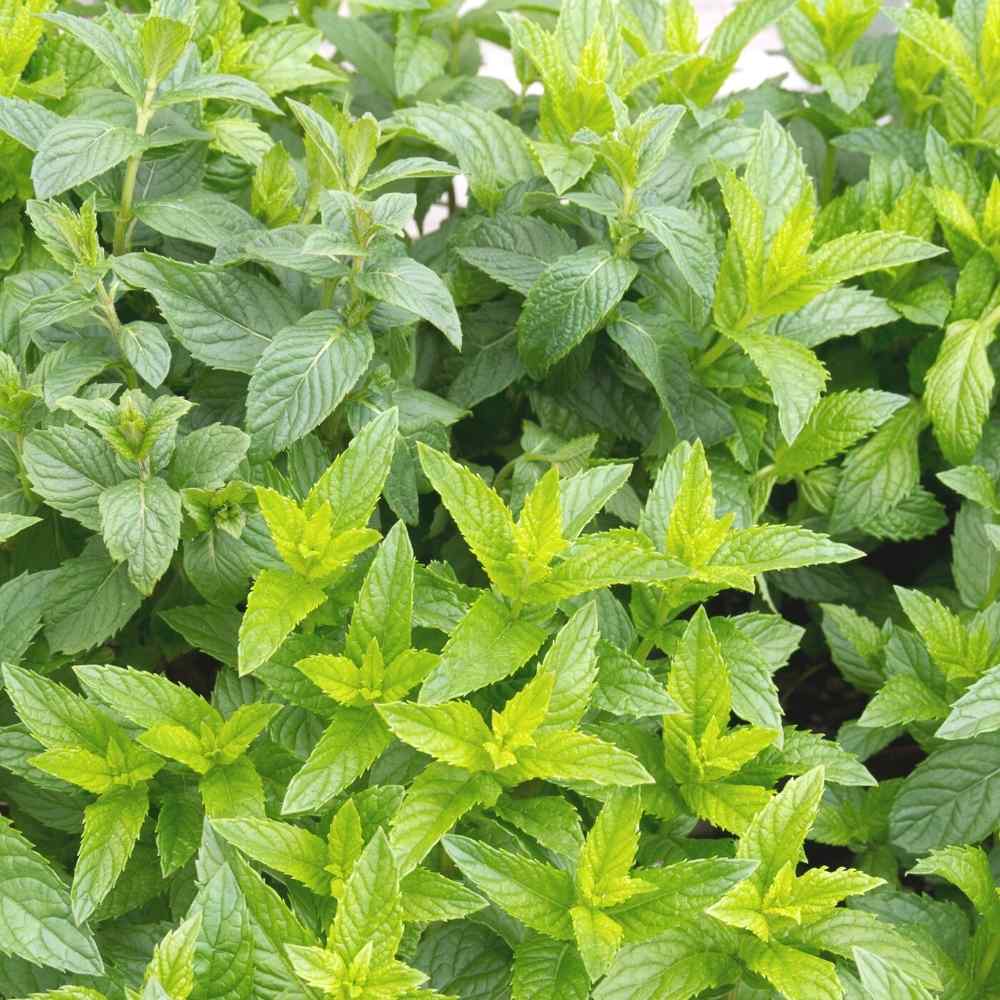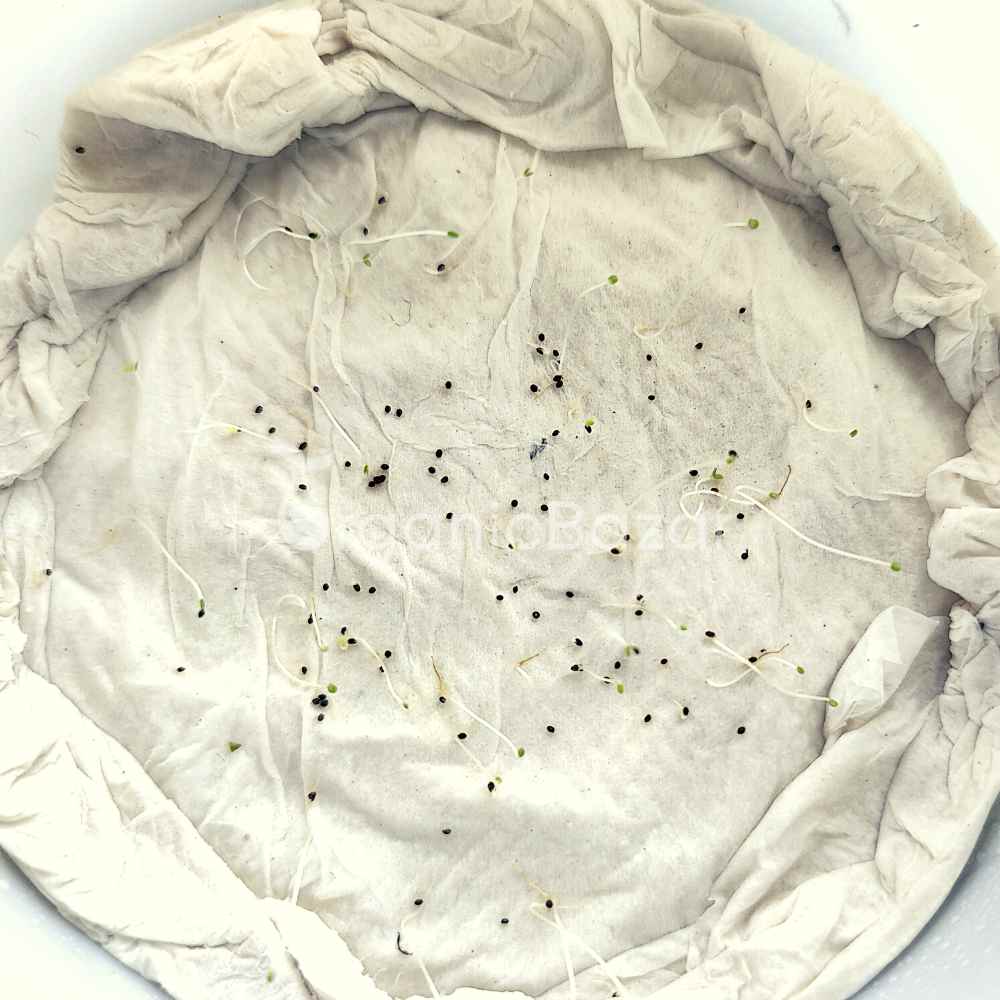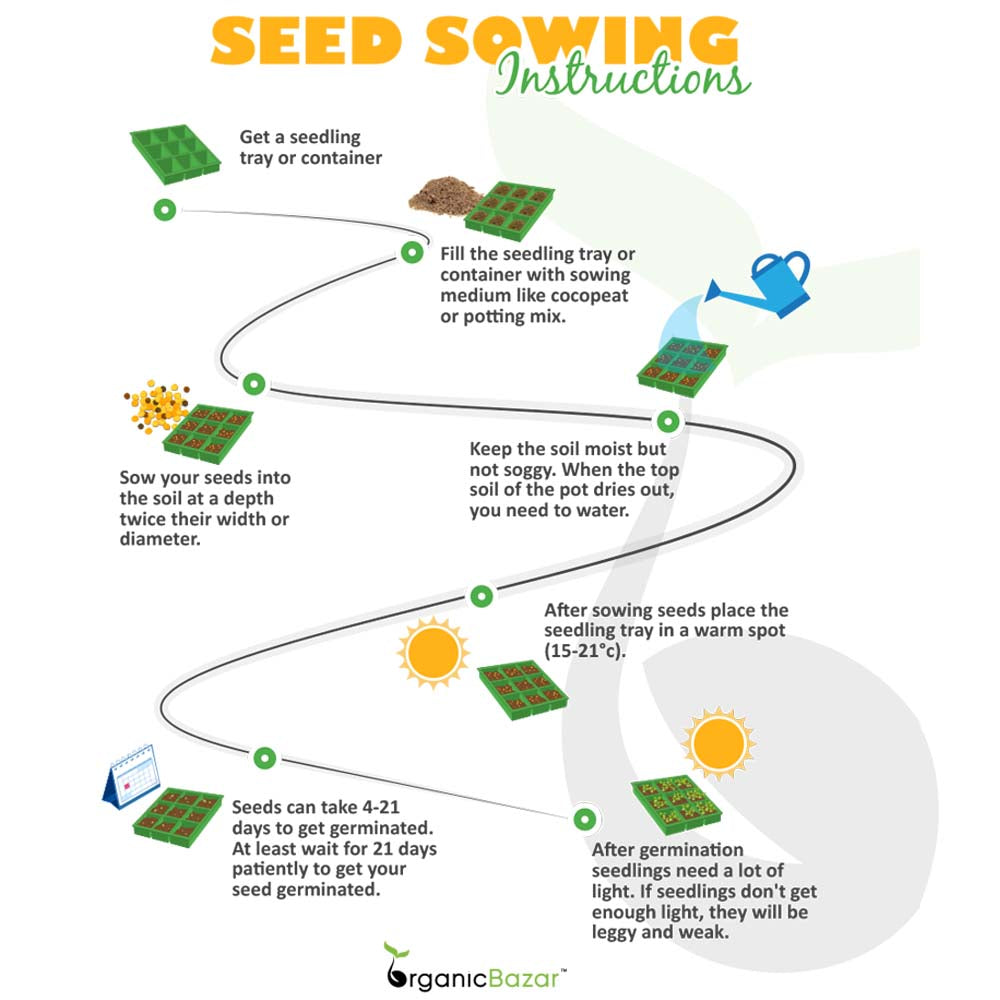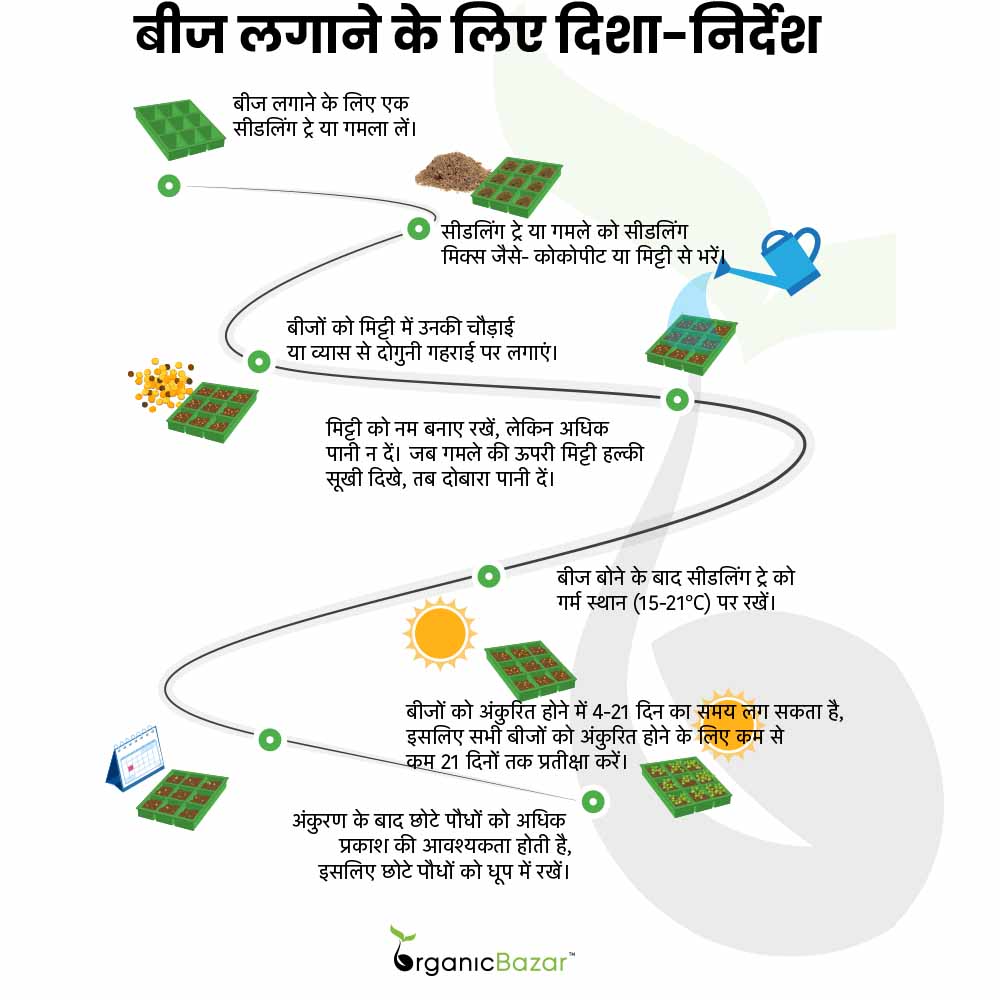 Mint/Peppermint (Mentha Pipreta) Seeds Pudina Ke Beej - पुदीना के बीज
Sale price
₹ 59.00
Regular price
₹ 99.00
Tax included.
Mint/Peppermint (Mentha Pipreta) Seeds Pudina Ke Beej - पुदीना के बीज
Sale price
₹ 59.00
Regular price
₹ 99.00
Product description
Shipping & Return
Mint is not only used in the kitchen, but it also has many medicinal uses. The mint leaves are used in salad, juices, and sauces and are even eaten raw for fresh breath. Buy the best quality Mint/Peppermint (Mentha Pipreta) seeds Pudina ke beej Online (पुदीना के बीज) at the best price from
www.organicbazar.net
 with a high germination rate.
About this item 
Number of Mint (Pudina) seeds: 100 Seeds
Where to grow: Balcony or terrace garden
Growing season:

Throughout the year

Sowing method: Sow the seeds 0.5 inches deep in a Container, or Pots.
Germination Time: 7 to 14 days from sowing
Germination Temperature: 18-23°C
Edible parts: Leaves
Sowing distance: 30 cm Plant to Plant
What size grow bag is best for Mint?
Mint Growing Season In India 
Mint can be grown year-round in India. In North India, plant it in late winter to early spring (February-March), and harvest from March to June. In central and southern India, it can be grown throughout the year.
How To Grow Mint In Pots
Sow the Mint seeds (पुदीना के बीज) directly in pots or grow bags. You can also start them in a seedling tray and then transplant them after the seeds germinate. Select pots or grow bags at least 9-15 inches (wide and deep) with well-draining holes. The ideal temperature for the germination of mint seeds is between 18-23°C. 
Note -
To keep your mint leaves flavorful and strong-scented, repot it every 2-3 years.  
Mint (Mentha Pipreta) Seeds Sowing Method
Fill a pot or grow bag with a sowing medium and then sow the mint seeds about 0.5 inches deep in the soil and 2-3 inches apart from each seed. Water deeply, keep the soil moist, and place the pot in a dark place indoors. Mint seeds (पुदीना के बीज) germinate for about 7-14 days (depending on growing conditions). 
Fertilizer For Mint Plants
To encourage mint leaf growth, you should regularly feed your plant

 with a diluted solution of water-soluble fertilizer (tea compost or fish emulsion)

Plan to fertilize the mint pot annually with a slow-release fertilizer. 
Mint Plants Care Tips
Soil -
Use fertile and well-drained soil for planting mint 
Water -
The mint
 plant doesn't need too much water, give water whenever you feel the soil becomes dry. 
Sunlight -
The mint
 plant requires at least 6 hours of sunlight every day.
 Temperature -
The optimum mint growing temperatures are 15-25°C.
Common pests and diseases -
Aphids, Cutworms, and flea beetles are some pests that attack the mint plants. Mint rust and powdery mildew infected the mint plants. T
o
get rid of this problem, it would be right to spray neem oil on the mint plant from time to time.
Pruning -
Most gardeners recommended pruning mint plants because it encourages plant growth. Take a normal scissor and cut off any dried, or infected leaves, and remove flower stalks, if they appear. 
Harvesting Of Mint Leaves 
You can cut the mint leaves about 50-60 days after planting.

Harvest mint leaves regularly by pinching off stems. 
Mint Plants Special Feature 
Common names -

Mentha, Peppermint, and Pudina

Scientific name -

Mentha

Height -

12 to 18 inches

Level of growing -

Easy
FAQ
Does mint grow back every year in pots?
Mint plants grow back every year. It struggles through frosty weather and regrows. A healthy mint plant can live for 5 years easily. 
How do you promote mint growth?
It is good for mint plants to encourage mint growth by watering regularly and feeding your plant a liquid fertilizer every month.
Does mint regrow after cutting?
Mint leaves will regrow their leaves quickly after cutting or trimming, even as cutting encourages plant growth.
Can you eat mint that has flowered?
Yes, mint flowers are edible and have almost the same flavor as their leaves. 
Why are my mint seeds not germinating?
Mint seeds will not germinate because of improper growing conditions like not getting enough sunlight, sowing seeds too deep in the soil, overwatering, or under-watering.
Note: Images are for reference purposes only. The actual product may vary in shape or appearance based on climate, age, height, etc.
Shipping Costs
Free Delivery: Available for Orders Above INR 499.
Prepaid Orders Below INR 499: Shipping Charge of INR 54.
Cash on Delivery Orders Below INR 499: Shipping Charge of INR 84.

Return Policy
Satisfaction Guaranteed: Return or Exchange Within 7 Days of Delivery.
Technical Details
Package Dimension: 12cm*9cm
Item Weight : 3mg
Net Quantity: 200N
Colour : N/A
Assembly Required: No
SKU : Mint

Additional Information
Brand : OrganicBazar
Country of Origin: India
Manufacturer: HEALTHUNBOX PRIVATE LIMITED
Consumer Care: Phone: 9513316259 | Email - support@organicbazar.net
Consumer Care Address: P NO 225, NEAR OF WATER TANK, VIPATPURA, Narsinghpur (M.P) 487001
Reviews
It is not germinate even single seed....!
It is not germinate even single seed....!
Your experience matters to us. Our support team will contact you .
I want mint seeds
Haleel yoosaf
Nanaas, Old karakkamandapam
Ponnumangalam, Nemom. P. O
Trivandrum. 20
Mob. 9746187547
Hi, someone from our team will connect with you.
Good and genuine product,