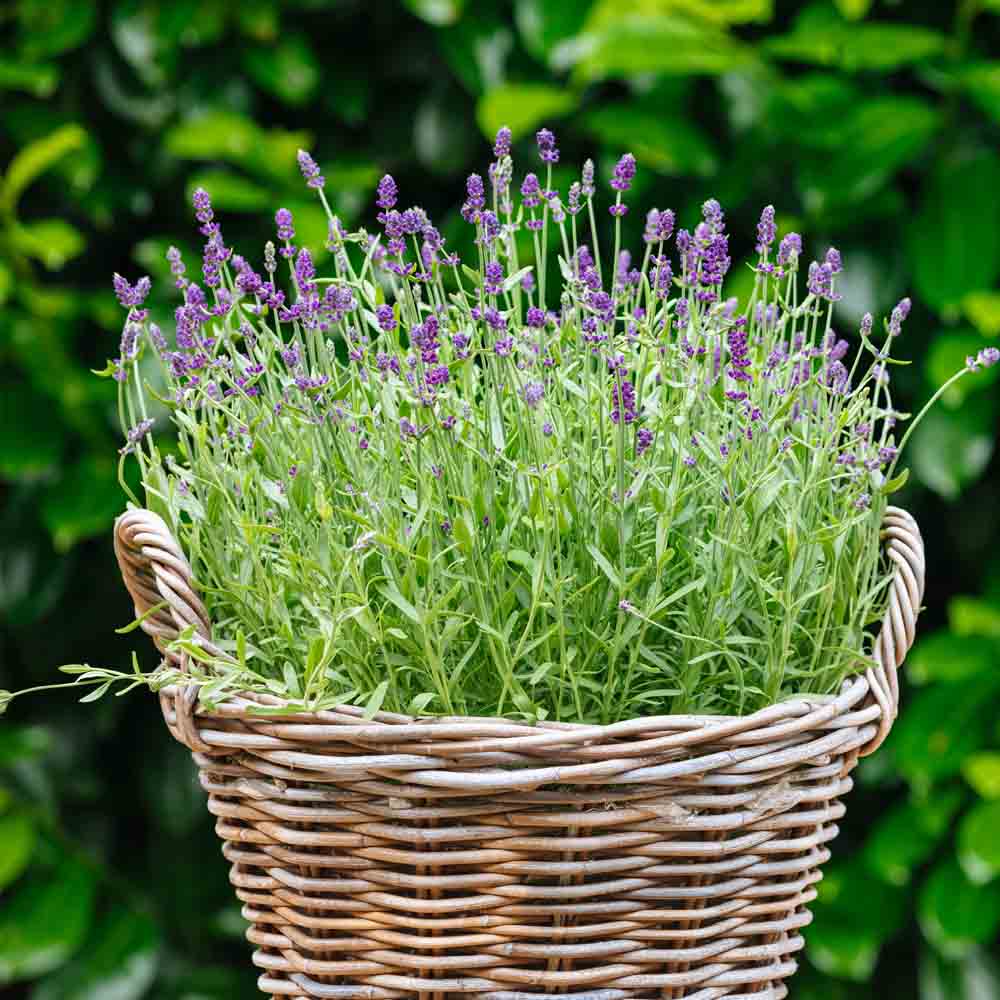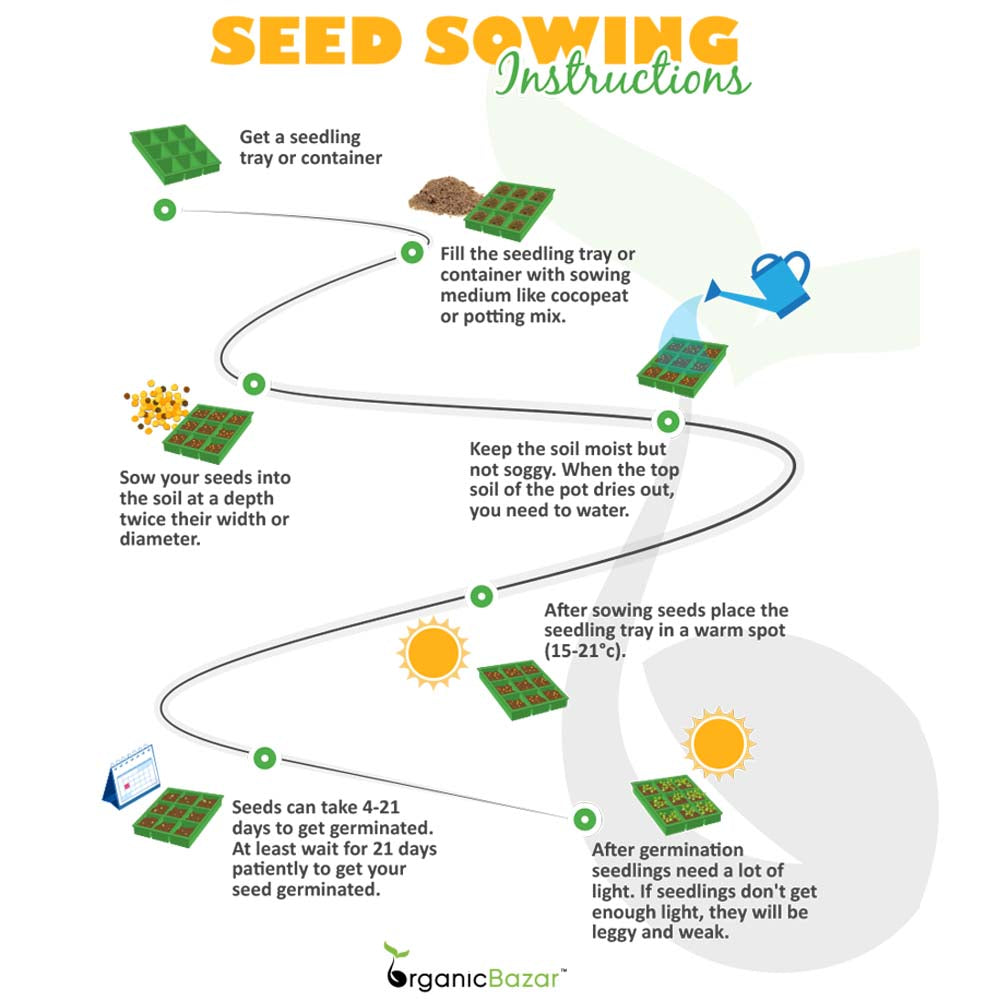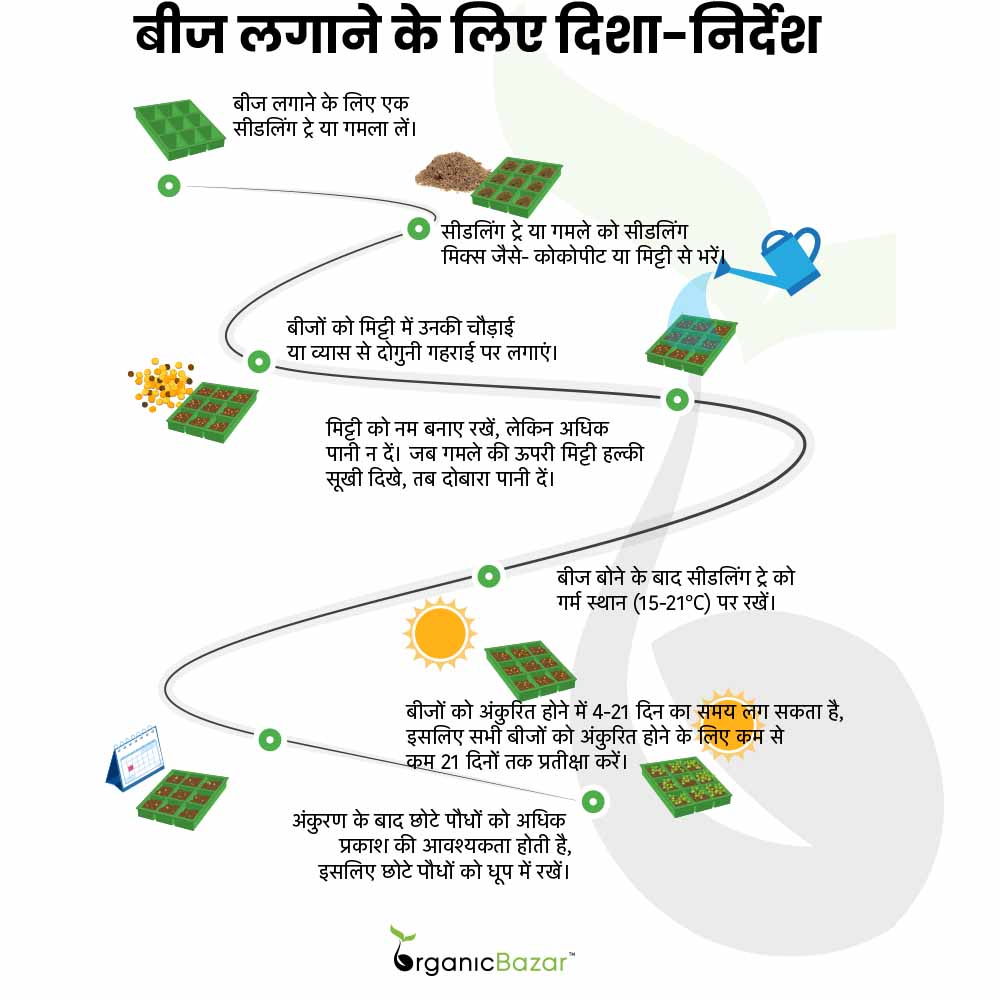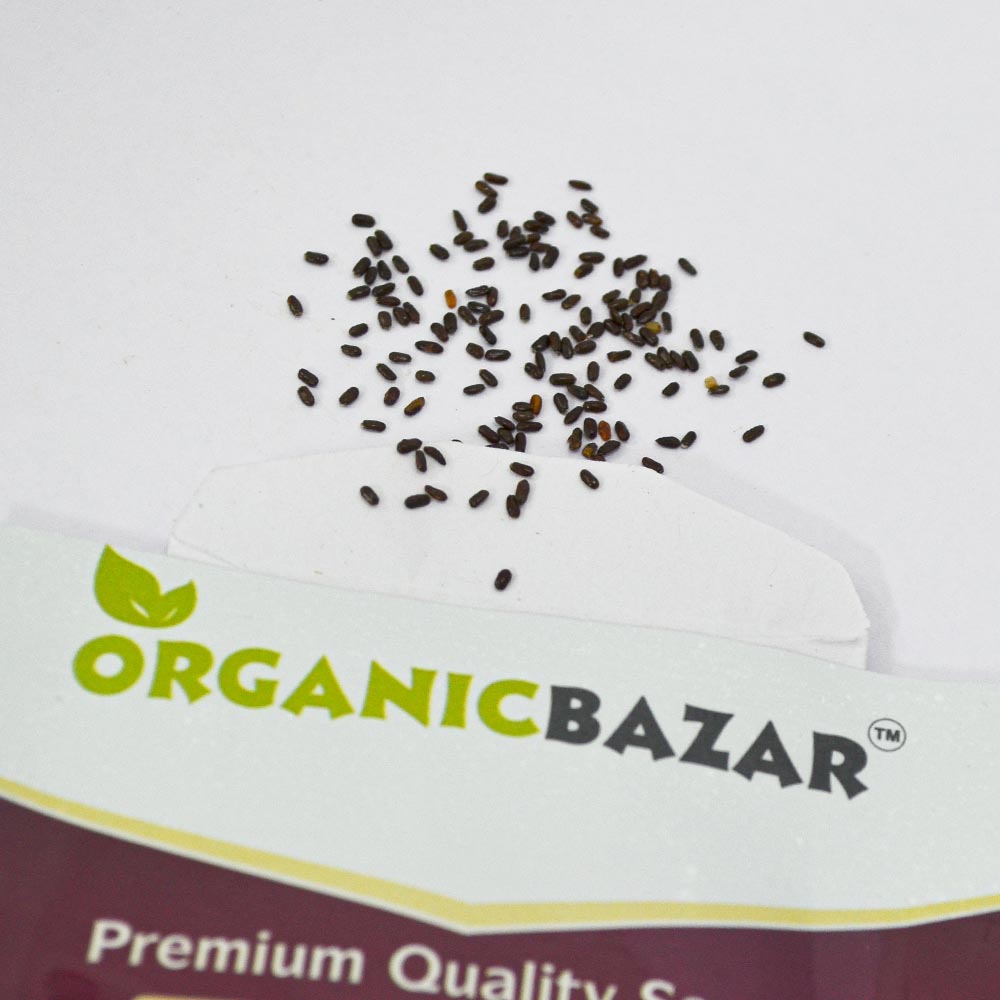 Lavender Seeds (लैवेंडर के बीज)
Sale price
₹ 69.00
Regular price
₹ 199.00
Tax included.
Out of stock
We will notify you once product becomes available.
Lavender Seeds (लैवेंडर के बीज)
Sale price
₹ 69.00
Regular price
₹ 199.00
Product description
Shipping & Return
Lavender is a legendary perennial herb widely cultivated for its strong fragrance of seeds and flowers. Lavender plants have grey-green foliage and pretty purple that grow upright; These flowers produce seeds and the flowers can be eaten raw or added to salads or tea. The Lavender plant is easy to grow and everyone wants to plant it because of its expensive flowers, it not only makes a lasting fragrance for gardens but also helps in attracting pollinators. Grow your own lavender at home with our simple and easy tips.
Buy Best quality Lavender seeds Online at the best price from
www.organicbazar.net
. with a good germination rate.
About this item
Number of Lavender Seeds: 100 Seeds
Where to grow: Balcony or terrace garden

Sowing season: Spring 

Sowing method: Seedlings/ direct sowing
Germination Temperature: 18-21°C
Germination Time: 14 to 21 days from sowing
Edible part: Leaves, flowers, and seeds
What size grow bag is best for Lavender?
Lavender Growing Season In India
Lavender prefers warm conditions. It often grows in the spring when the climate is warm but not too hot. Most gardeners recommend planting lavender in spring because lavender requires a long warm season and if you are planting in autumn be prepared to protect the plant from cold days.
How To Grow Lavender In Pots
Lavender is a low-maintenance plant, so you can grow it anywhere but growing in pots is the best idea as container soil warms up faster than garden soil and you can place the pot anywhere. You can sow lavender seeds in any pot or grow them by transplant method; it grows well in both ways. To grow lavender from seeds, select a pot or grow bag that is 12-15 inches wide and deep with well-draining holes. The optimum temperature for germination of lavender seeds is 18-21°C.
Lavender Seeds Sowing Method  
Take a pot or grow bag, fill them with soil and add a handful of compost then sprinkle the lavender seeds over the soil, and cover the seeds with a thin layer of soil. Water the soil deeply through a watering can, and put the pot in a sunny spot. Lavender seeds
germinate in
about 2-3 weeks,
they may germinate early or late depending on the growing conditions. 
If you have grown lavender in a seedling tray then after seeds germination when seedlings are about 6-8 inches tall then, you need to transplant them into big pots. Do not add extra fertilizer otherwise, the plant will focus only on foliar growth.  After transplanting give proper water to the plant and try to keep the soil moist.  
Fertilizer For Lavender Plants 
Lavender plants do not need fertilizers for growth; you can add any compost during planting.  
Lavender Plants Care 
Soil -
Use well-draining soil that doesn't have a lot of nutrients to encourage oil concentration and a nice scent in flowers.
 A chalky or lime-rich soil will increase the lavender scent. Lavender does not like to grow in more acidic soil (pH below 6.5) because it causes the plants to survive for a very short time.
Water -
Lavender plants need water in their first growing season, then water only when the soil is dry, too much water can lead to fungal diseases and root rot.
Sunlight -
Lavender thrives in full sunlight which should be at least 6-8 hours; do not plant lavender in shaded portions as it does not grow well in shade.  
Temperature -
Lavender plants require a constant air temperature of about 10-26
°c.
 Common pests and diseases -
Whiteflies, spider mites, leafhoppers, and spitter bugs attack the lavender flowers. A soil-borne fungal disease that causes lavender root and stem rot and overwatering is also a major cause of lavender root rot. Water spray and neem oil can be helpful for eliminating insects. 
Pruning
- To keep the lavender plants well-shaped and encourage new growth, prune your lavender plants every spring. 
Harvesting Of Lavender 
You can harvest lavender seeds in about 3-4 months after planting. 

Harvest the flower buds before they fully open, hang them in a sunny spot and collect the seeds after drying.

You can harvest the flower anytime; the flowers are also edible raw, added to salads, made into tea, and baked into cookies.
Lavender Special Features 
Common name - Lavender

Scientific name - Lavandula

Height - 2 to 3 feet 

Flower size: 3 cm wide and 25 cm long spikes

Level of growing - Moderate 

Blooming time - Summer 

Companion planting - Roses and cabbage 
FAQ 
Why is it so hard to grow lavender?
Lavender thrives in dry soil and warm conditions and you will not get good results if you grow it in a shaded area with a lot of water or high humidity conditions. People think that lavender is hard to grow because they don't plant in good conditions.
Does lavender come back every year?
Lavender is a low-maintenance perennial plant that lives at least 3-5 years or longer and comes back every year. That's why growing lavender is a great deal.
Is lavender toxic to dogs?
Lavender is fully edible for humans but it is toxic to animals like dogs and cats because it contains a compound called linalool which is harmful to dogs and cats. 
Is deadhead lavender necessary? 
Deadheading lavender is a voluntary activity that you can skip as unnecessary or old flowers fall off on their own after a few months. But most gardeners recommend deadheading lavender to encourage growth.
Why are my lavender leaves dropping?
The main reason for the fall of lavender leaves is the lack of water in the plants, so give proper water to the lavender plants.
Why are my lavender leaves turning yellow?
It is one of the common and serious problems in lavender plants that the leaves turn yellow, mainly due to the soil being wet for a long time or too much water in the soil.
Why does my lavender plant smell bad?
Root rot is caused by overwatering and this causes the lavender plants to smell bad. If you are experiencing this problem, you can use a sharp pruning tool to cut off infected or dead roots and repot the plant with well-drained soil.
Note: Images are for reference purposes only. The actual product may vary in shape or appearance based on climate, age, height, etc.
Shipping Costs
Free Delivery: Available for Orders Above INR 499.
Prepaid Orders Below INR 499: Shipping Charge of INR 54.
Cash on Delivery Orders Below INR 499: Shipping Charge of INR 84.

Return Policy
Satisfaction Guaranteed: Return or Exchange Within 7 Days of Delivery.
Technical Details
Package Dimension: 12cm*9cm
Item Weight : 12mg
Net Quantity: 100N
Colour : N/A
Assembly Required: No
SKU :

Additional Information
Brand : OrganicBazar
Country of Origin: India
Manufacturer: HEALTHUNBOX PRIVATE LIMITED
Consumer Care: Phone: 9513316259 | Email - support@organicbazar.net
Consumer Care Address: P NO 225, NEAR OF WATER TANK, VIPATPURA, Narsinghpur (M.P) 487001
Reviews
Excellent. lavender seeds