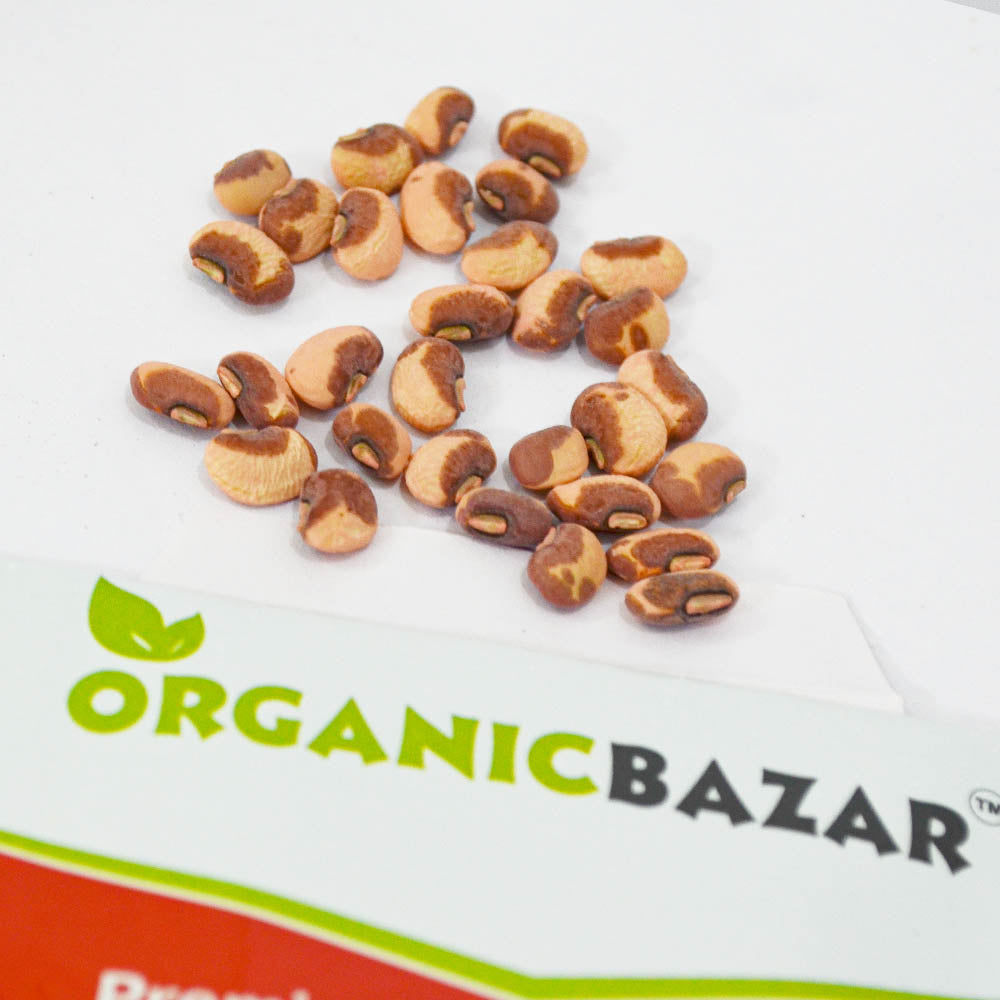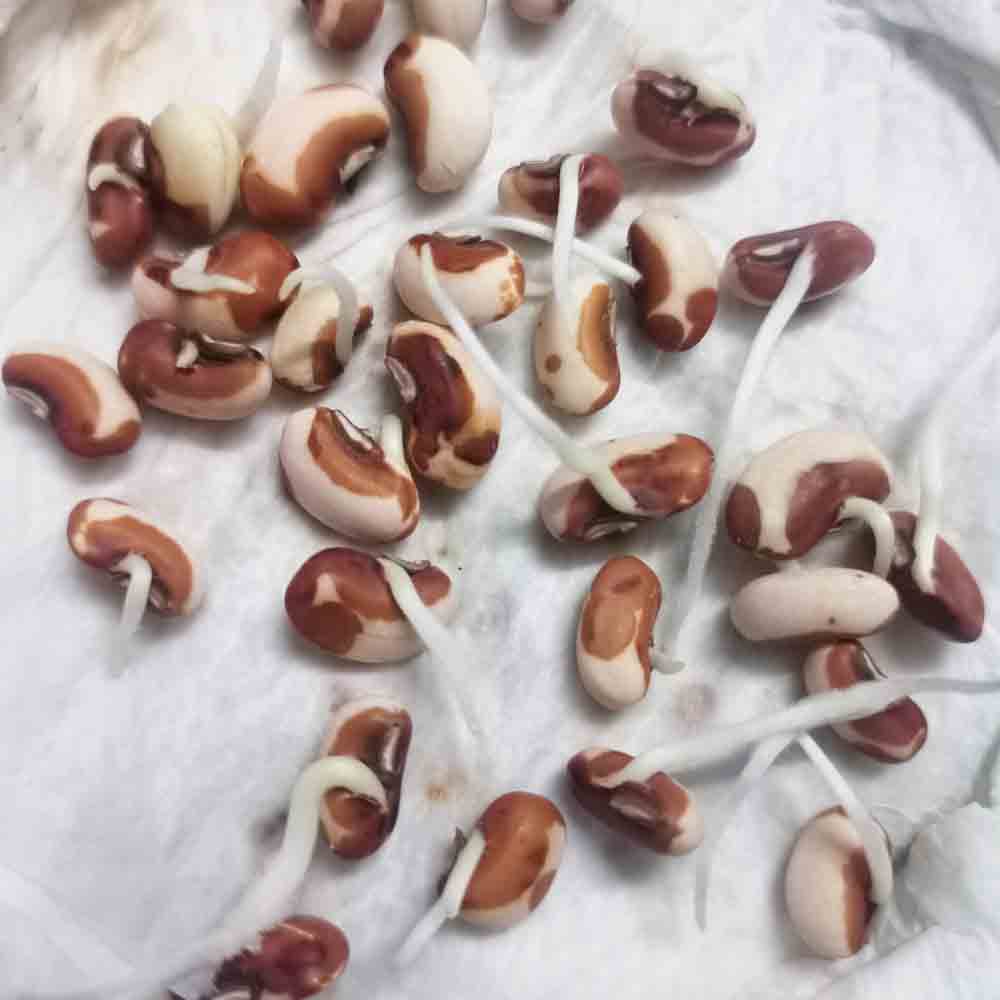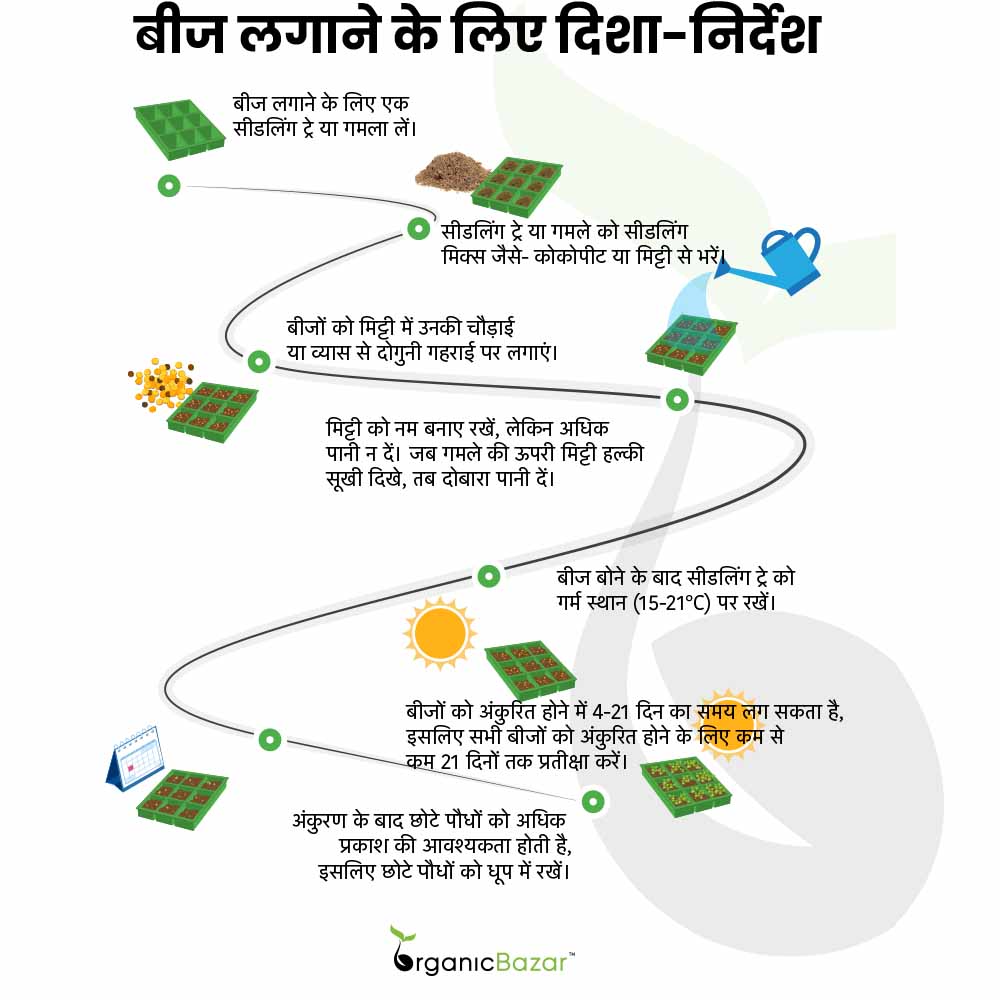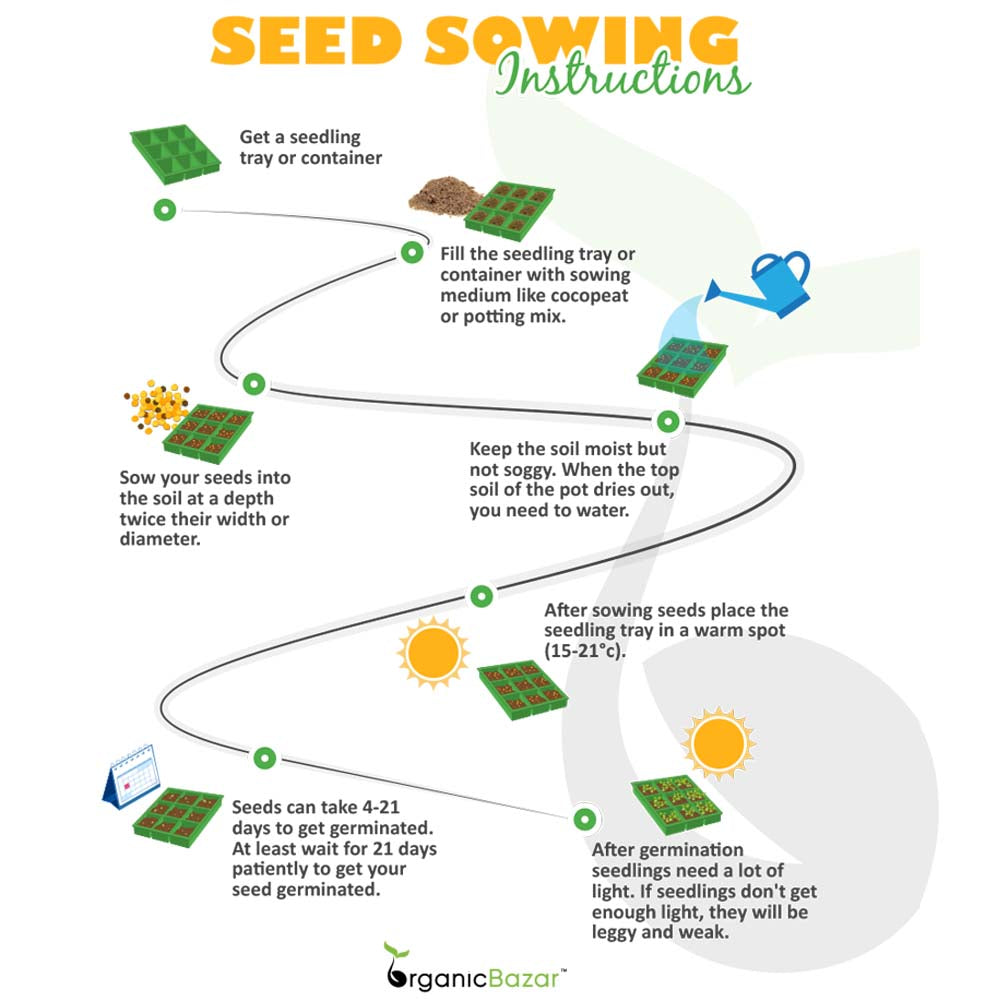 Cowpea (Lobia) Scarlet Long-Red Seeds (Red Barbati Lobia Beans/ लाल लोबिया/बरबटी के बीज)
Sale price
₹ 59.00
Regular price
₹ 99.00
Tax included.
Cowpea (Lobia) Scarlet Long-Red Seeds (Red Barbati Lobia Beans/ लाल लोबिया/बरबटी के बीज)
Sale price
₹ 59.00
Regular price
₹ 99.00
Product description
Shipping & Return
Cowpea Red Scarlet (Lobia Beans), also known as black-eyed pea, is an annual herbaceous legume from the genus Vigna. Lobia seeds are amazing protein sources, vitamins, and minerals; It is an excellent source of soluble dietary fiber and protein. Lobia beans are very easy to grow in balconies, home gardens, or terrace gardens.
Buy the best quality
Cowpea (Lobia) Scarlet Long-Red Seeds
 Online at the best price in India from
www.organicbazar.net
with a high germination rate.
About this item
Number of Scarlet Long-Red Cowpea seeds: 30 Seeds

Where to grow: Balcony or terrace garden

Growing season: Summer and Rainy

Sowing Method: Direct

Seeds sowing depth: 1 inch

Germination Time: 7 to 14 days from sowing

Germination temperature: 25-35°C

Harvesting: 50 to 90 days from planting 
What size grow bag is best for Cowpeas (Lobia Beans)?
Cowpea Long-Red Growing Season In India
Cowpea is a heat-loving vine plant and its seeds can be sown in warm seasons. In India, the best season for planting cowpea is Summer (February-June) and Rainy (July to September).
How To Grow Long-Red Cowpea In Container
Long Red Cowpea or lobia beans are not good to transplant and are mostly sown directly. It is a vine plant that needs some support like a pole or rope during its growth. Take a
pot 
or
 grow bag
 fill it with the 
potting mix
then sow the seeds at a depth of 1 inch in the soil at a distance of 2 inches from each other. Give deep water to the soil and place the pot in a sunny spot. Cowpea seeds will take about 1 to 2 weeks for germination. Cowpea seeds can germinate rapidly when the temperature is 25-35°C.
Best Fertilizers For Cowpea
Cowpea doesn't require fertilizers if you add organic fertilizer like vermicompost, bone meal, or Neem cake at the time of planting.
If you want to feed cowpea plants, you can add nitrogen-rich fertilizers but don't give too much, especially during flowering.
Cowpea Plant Care Tips
Soil– 
Cowpea prefers well-drained soil that is slightly acidic (ph 6.0 to 7.0).
Sunlight –
The plant needs full sunlight every day (at least 6 to 8 hours of direct light) but partial shade is also suitable for growing cowpea.
Temperature –
Optimum growing temperature for cowpea (lobia) is 25 to 37°C.
Water – 
Cowpea requires regular watering during the growing season, try not to get the leaves wet; Keep the soil moist in dry weather.
Common pests and diseases – 
Certain insects such as aphids, spider mites, bean beetles, and leafhoppers are commonly found in cowpea plants; and some diseases such as powdery mildew and Fusarium wilt infect plants. Use
neem oil
to avoid these insects and stay free from diseases
Cowpea Scarlet Long-Red Harvesting Time
Lobia or Cowpea will start flowering within 4-5 weeks after the visible vine. Cowpea plant flowers are self-pollinating; there is no need for insects or wind to pollinate. Pods will mature within 10-15 days after flowering.
Red Cowpeas will take about 50 to 90 days to harvest.
Long-Red Cowpea Special Features
Common name - Southern peas, black-eyed peas, and Barbati (in Hindi)
Scientific name - Vigna unguiculata
Height – 3 to 8 feet
Level of growing – Easy
FAQ
Why are my cowpea seeds not germinating?
Cowpea seeds will not germinate because of improper growing conditions like insufficient sunlight, overwatering, or underwatering.
Why is my cowpea flowering but no pods?
Sometimes cow pea plant is healthy growing and flowering but the pea pods do not form, this can be the cause of poor pollination.
Note: Images are for reference purposes only. The actual product may vary in shape or appearance based on climate, age, height, etc.
Shipping Costs
Free Delivery: Available for Orders Above INR 499.
Prepaid Orders Below INR 499: Shipping Charge of INR 54.
Cash on Delivery Orders Below INR 499: Shipping Charge of INR 84.

Return Policy
Satisfaction Guaranteed: Return or Exchange Within 7 Days of Delivery.
Technical Details
Package Dimension: 12cm*9cm
Item Weight : 3g
Net Quantity: 30N
Colour : N/A
Assembly Required: No
SKU : Cowpea-Scarlet-Red

Additional Information
Brand : OrganicBazar
Country of Origin: India
Manufacturer: HEALTHUNBOX PRIVATE LIMITED
Consumer Care: Phone: 9513316259 | Email - support@organicbazar.net
Consumer Care Address: P NO 225, NEAR OF WATER TANK, VIPATPURA, Narsinghpur (M.P) 487001
Reviews
Cowpeas seeds
Cowpeas seeds all germinated Thanks for the genuine seeds from organic bazar
Thank you for the review.
Customer satisfaction is our top priority, and your positive feedback is greatly appreciated.