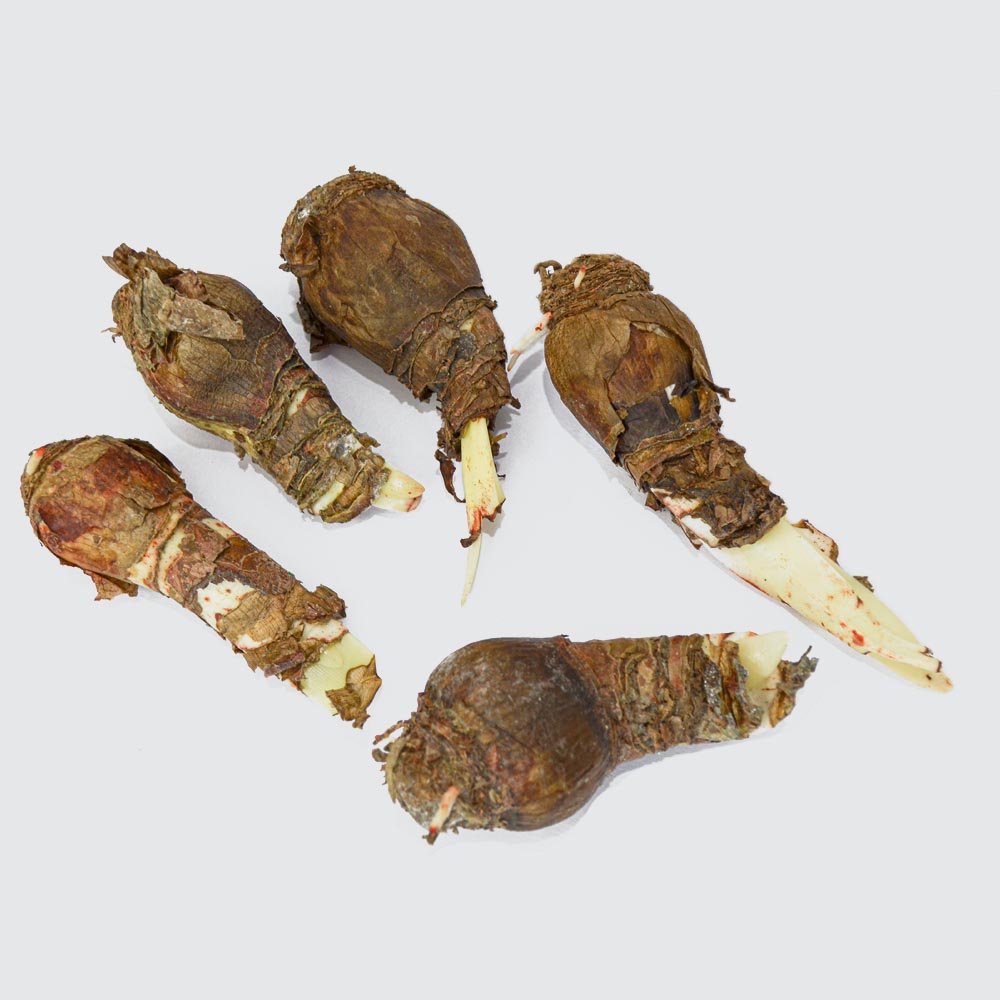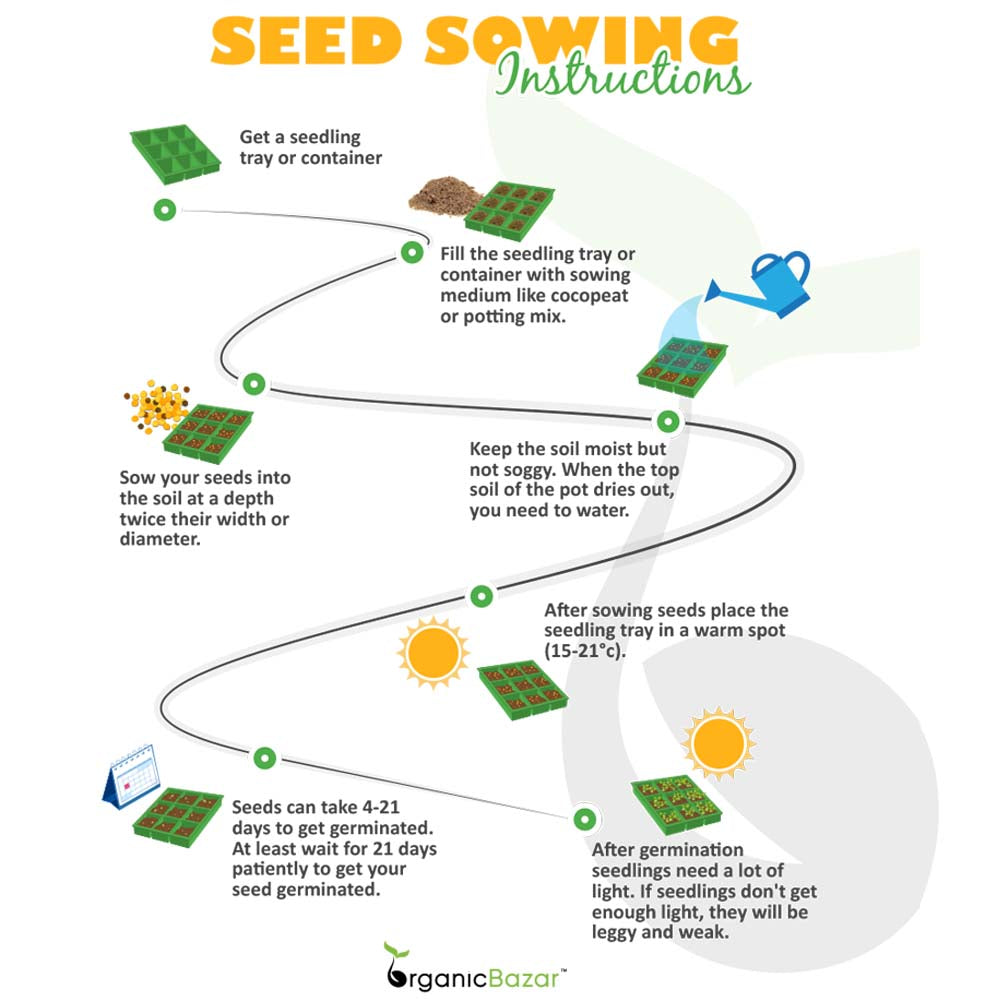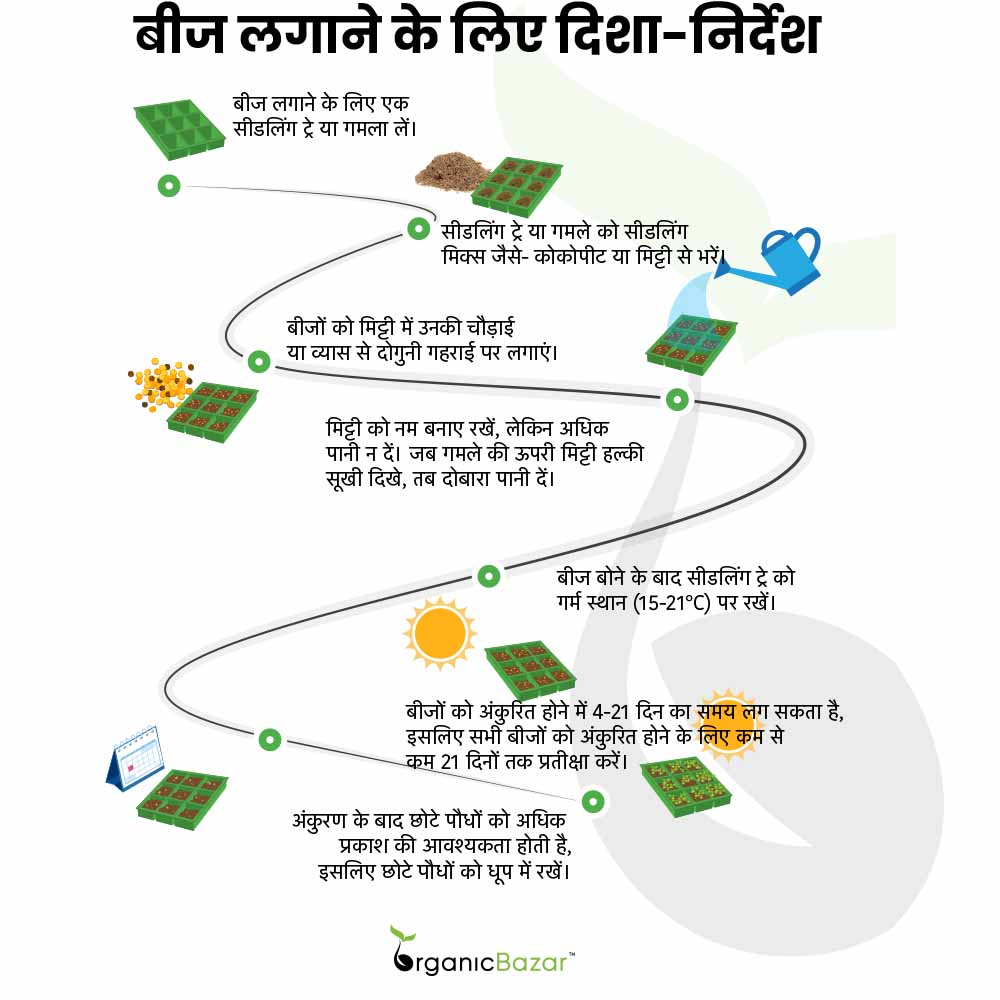 Amaryllis Lily Mix Flower Bulb (5N)
Sale price
₹ 249.00
Regular price
₹ 399.00
Tax included.
Out of stock
We will notify you once product becomes available.
Amaryllis Lily Mix Flower Bulb (5N)
Sale price
₹ 249.00
Regular price
₹ 399.00
Product description
Shipping & Return
Amaryllis lily is one of the most accessible and impressive perennial flowers to grow. Amaryllis lily is fast blooming and long-lasting flower plant. Their vast, trumpet-shaped flower come in beautiful colors, red, white, pink, salmon, and orange striped or multicolored and in a combination of pink, red with white. Amaryllis flower bulb is easy to grow. You can quickly Grow on your terrace garden or balcony. Buy the best Quality Amaryllis Flower bulb Online at the best price from
www.organicbazar.net
and add colors to your garden.
About this item
Number of mix Amaryllis lily bulb Flower: 05N
Where to grow: Balcony or terrace garden
Bulb planting season:

late winter to early summer (Best is mid-spring)

Planting Temperature:

18-24°C

Method of grown from bulbs: Directly in a pot or garden
Bulb spacing: 3 inches
Germination Time: 14 to 21 days
Blooming Time:

Winter to summer (late December to June)

Flower Color: Mixed
What size grow bag is best for Amaryllis Lily Bulb Flower?
When To Plant Amaryllis Lily From Bulb 
Amaryllis lilies can be planted indoors at any time throughout the season. You can plant lily bulbs from late winter to early summer (October through April). Alternatively, you can plant amaryllis lily bulbs in mid-spring (March) when the weather is warm.
How To Grow Amaryllis Lily In Container
Amaryllis bulbs come in a variety of sizes, so you can plant them directly in gardens or pots. It can be grown in a pot 6 inches deep but the ideal size is 9 to 15 inches deep. You can plant 1 bulb in a 6-8 inch pot and 2 bulbs in a 9-15 inch pot. Amaryllis lily bulbs are fast-blooming plants, so you can plant them every few weeks for continuous blooms. Plant amaryllis bulbs when the soil temperature is around 18-24°C.
Planting Amaryllis Lily Bulbs 
Take a pot or grow bag and fill it with potting mix. Plant 1-2 bulbs per pot, covering ⅔ of the bulb with soil and leaving ⅓ of the bulb uncovered. Plant the bulb with the root down and the pointed side up. Water the soil deeply through a watering can, and place the pot in a warm spot with direct sunlight.
After a few weeks, you will see that the amaryllis lily bulbs have developed roots and have begun to sprout.
Fertilizer Requirements Amaryllis Lily 
When plants are actively growing, add a phosphorus-rich fertilizer to promote blooms.

Apart from this, mix balanced fertilizers regularly.
Amaryllis Lily Care Tips 
Soil -
Well-drained soil is best for planting amaryllis bulbs. 
Water -
Amaryllis lilies require moderate watering, you should water only when the top soil is dry and don't overwater.
Sunlight -
Amaryllis Lily can tolerate sun or shade but is best grown in partial shade. This means an area where the amaryllis can get at least 2 hours of direct sunlight and half a day of shade.
Temperature -
A temperature between 21-23°C is optimal until roots are formed and leaves and flower stalks begin to grow. Once the plant has grown and begun to bloom, a cool temperature of around 18°C is best to prolong the life of the flowers. However, you can grow in temperature between 15-21°C.
Common pests and diseases -
There is no serious disease, but aphids and mealybugs pests and some fungal diseases infect amaryllis lilies. You can use neem oil to repel insects and control diseases by cutting off infected plant parts.
Amaryllis Lily Flowering Time 
Generally, amaryllis lilies take 6-8 weeks to bloom and some varieties take 7-10 weeks.

Amaryllis bloom from winter to summer (late December to June).

You can cut the flowers before they are fully open, and decorate them in a vase, it can stay fresh for a few weeks.
Amaryllis Lily Special Features 
Common name - Amaryllis, Belladonna lily, Jersey lily, Easter lily

Scientific name - Amaryllis belladonna

Height - 1 to 3 feet

Level of growing - Easy
FAQ 
What to do with an amaryllis bulb after the flower dies?
When the amaryllis plant stops flowering, you can cut the flower stalk a few inches above the bulb, but don't remove the bulb, it may bloom again next year if you care for the bulb.
How many times a year will an amaryllis bloom?
Amaryllis lilies often only bloom once a year. However, it may re-bloom next year if you take good care of it.
Note: Images are for reference purposes only. The actual product may vary in shape or appearance based on climate, age, height, etc.
Shipping Costs
Free Delivery: Available for Orders Above INR 499.
Prepaid Orders Below INR 499: Shipping Charge of INR 54.
Cash on Delivery Orders Below INR 499: Shipping Charge of INR 84.

Return Policy
Satisfaction Guaranteed: Return or Exchange Within 7 Days of Delivery.
Technical Details
Package Dimension: 15*15
Item Weight : 25g
Net Quantity: 5N
Colour : N/A
Assembly Required: No
SKU :

Additional Information
Brand : OrganicBazar
Country of Origin: India
Manufacturer: HEALTHUNBOX PRIVATE LIMITED
Consumer Care: Phone: 9513316259 | Email - support@organicbazar.net
Consumer Care Address: P NO 225, NEAR OF WATER TANK, VIPATPURA, Narsinghpur (M.P) 487001