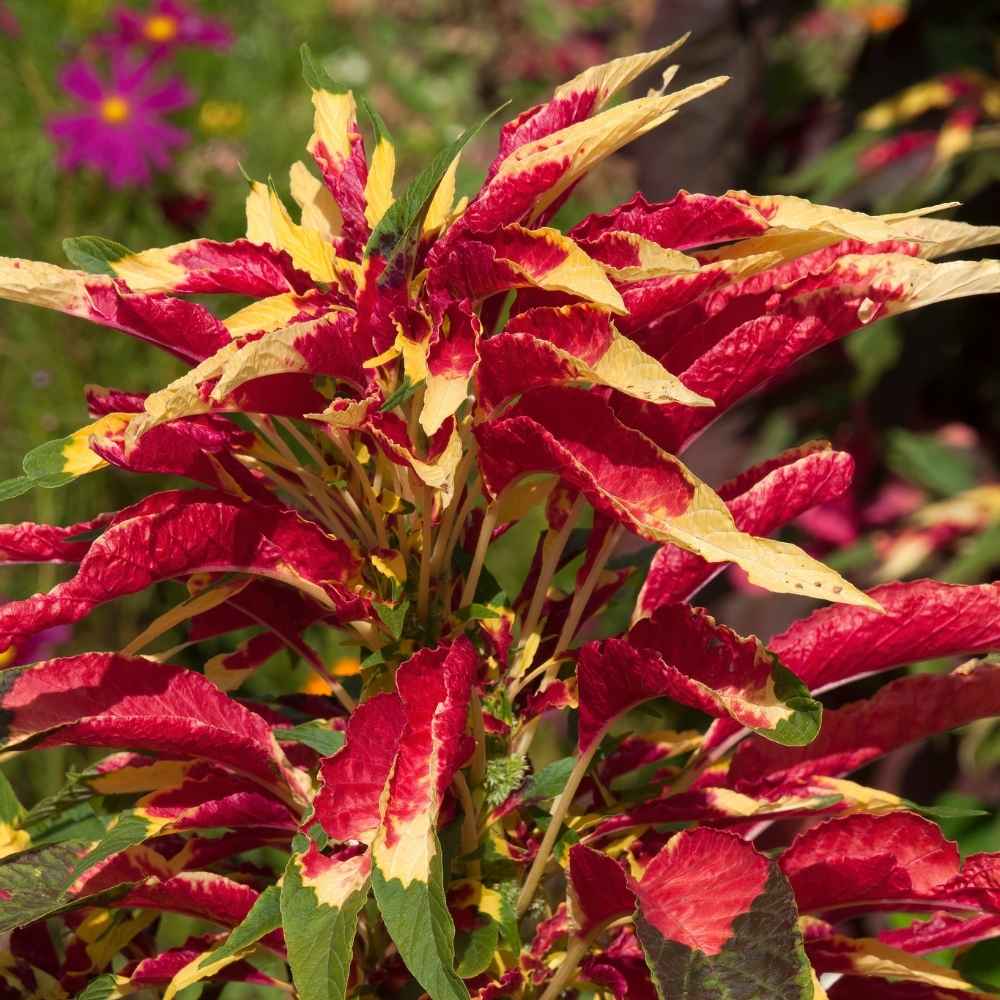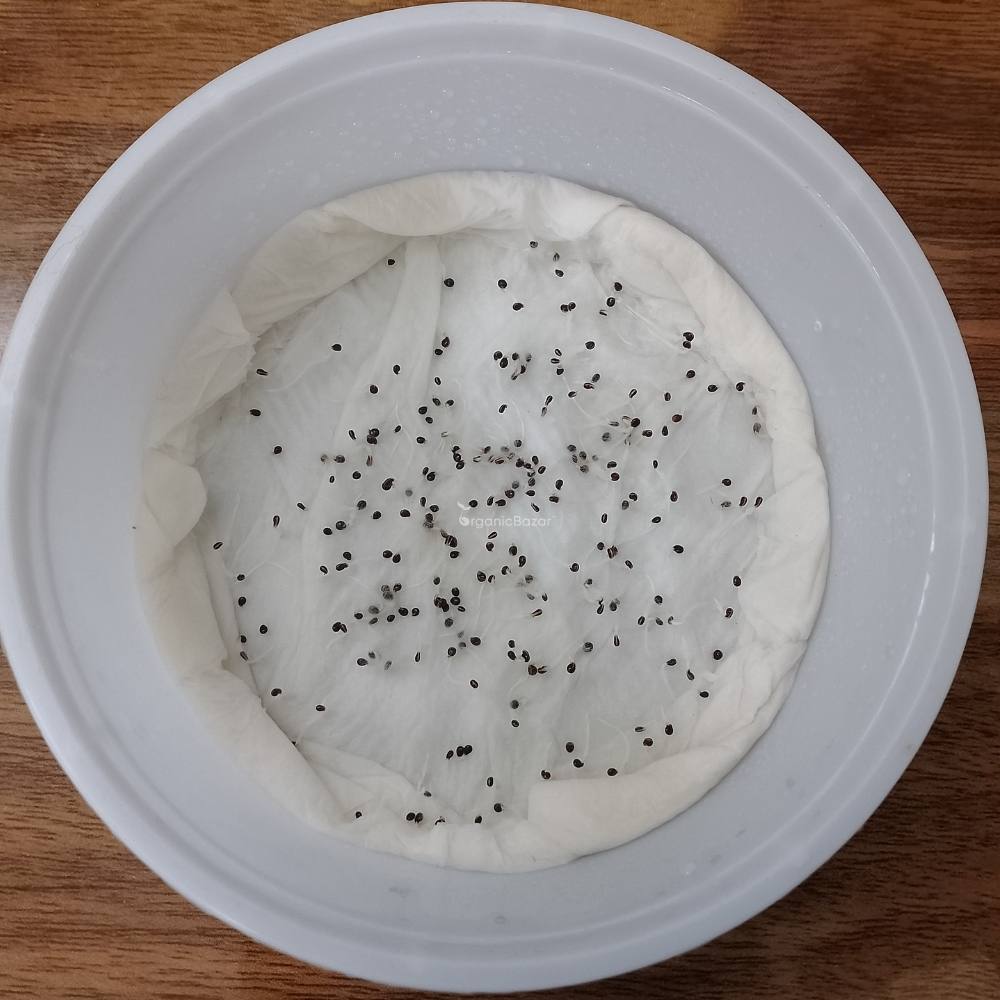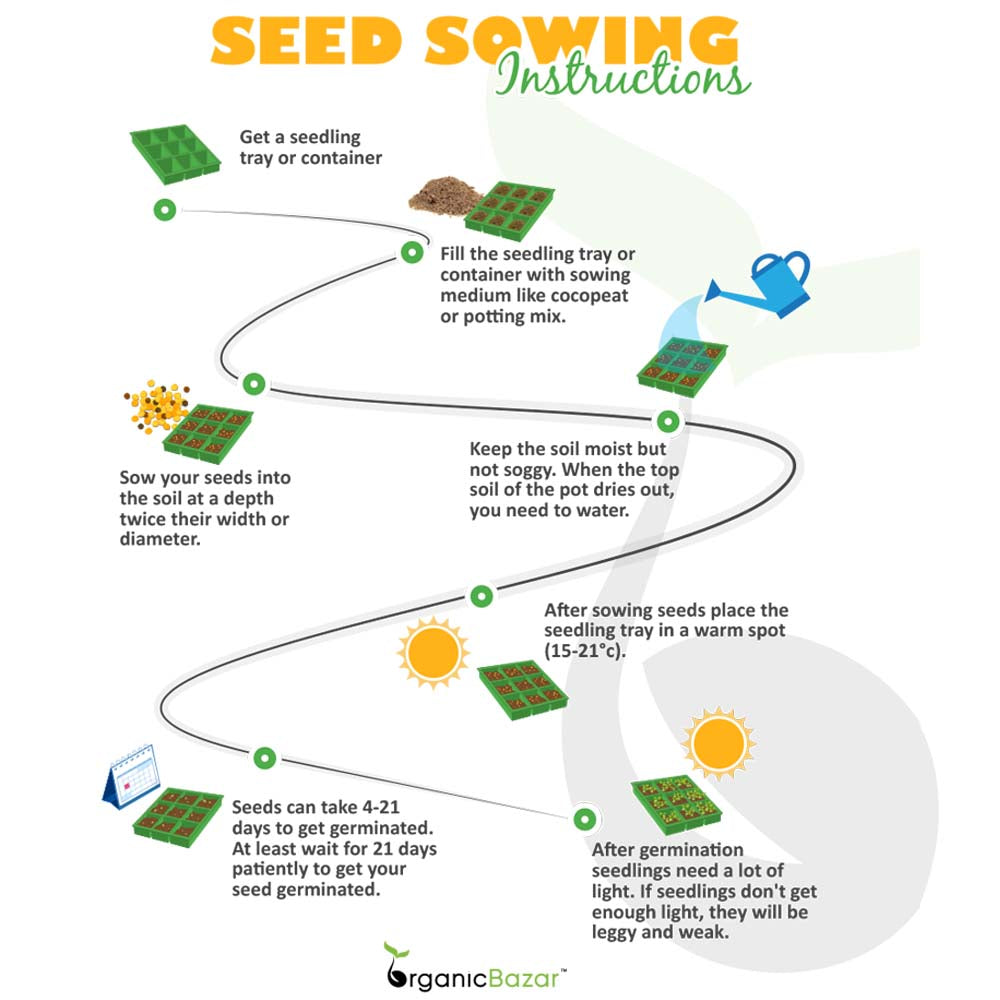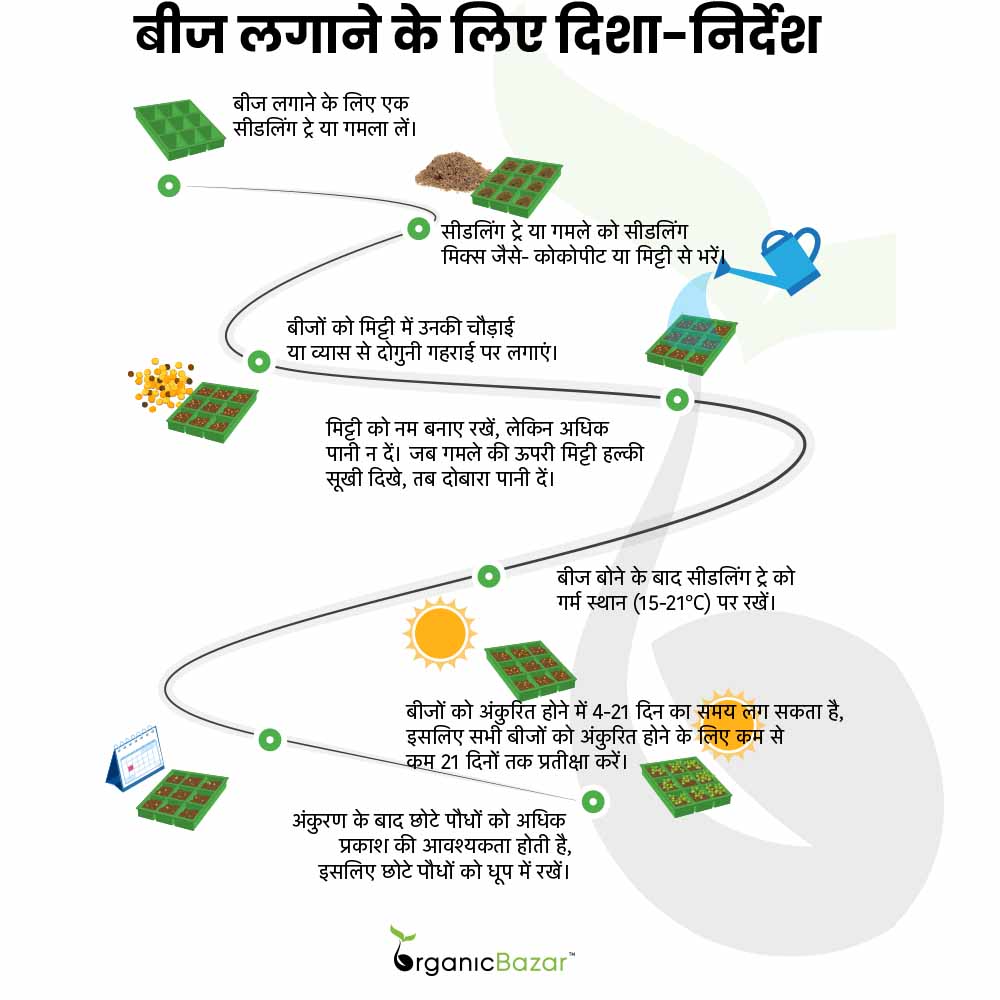 Amaranthus Tricolor Molten fire Seeds
Sale price
₹ 59.00
Regular price
₹ 99.00
Tax included.
Amaranthus Tricolor Molten fire Seeds
Sale price
₹ 59.00
Regular price
₹ 99.00
Product description
Shipping & Return
Amaranthus Tricolor produces red, yellow, and green leaves that give a pure and magnificent look to your garden.
The yellow, red, and green striping leaves are edible and contain nutrients with a slightly tangy spinach-like taste.
Amaranthus tricolor thrives in warm weather and full sun and it blooms from summer to fall.
 Buy Amaranthus Tricolor Molten fire Flower Seeds Online at the best price from
www.organicbazar.net
and add colors to your garden.
Product Detail
Seed Quantity: 100 Seeds 
Where to grow: Balcony or terrace garden
Sowing season: Spring and Winter
Sowing method: Seedling transplant or direct

Mode of sowing: Sow the seeds 1/8 inches deep in a seedling tray or Container/Pot.

Germination temperature: 18-24°C
Germination time: 5 to 14 days
Blooming time: Summer to fall
What size grow bag is best for Amaranthus?
Amaranthus Tricolor Growing Season In India
Amaranthus tricolor is an annual flowering plant that cannot grow in extremely cold weather. Amaranthus is fond of warm weather to thrive and early spring (January to February) is the perfect time to sow amaranthus seeds.

In northern India, seeds can be sown from April to June and in southern India, amaranth can be planted from August to December.

How To Grow Amaranthus Tricolor Torch
Amaranthus tricolor grows best by the seedling transplantation method. You can also sow the amaranthus seed directly in a container, pot, or garden. Amaranthus tricolor germinates best in warm weather and temperatures between 18-24°C.  For planting amaranthus flowers you need a pot or grow bag at least 12-18 inches deep and 15-18 inches wide with good drainage holes. 
Amaranthus Tricolor Molten Fire Seeds Sowing Method 
To plant Amaranthus tricolor seeds, take a pot or grow bag and fill it with potting mix. Spread the amaranthus seeds on the soil and press them gently with your hands as it requires light to germinate so place the pot in a sunny location. Water the soil through a watering can and keep the soil moist. Amaranthus tricolor seeds germinate for about 7-14 days, they can germinate early or late depending upon growing conditions. 
If you planted Amaranthus tricolor in seedling trays, transplant them when the seedlings are about a few inches tall. But before transplanting, harden them for a week to give them a favorable environment.
Fertilizer For Amaranthus Tricolor 
Add organic fertilizer (cow manure, or vermicompost) during the amaranthus growing season for their healthy growth. 

You can also apply a well-balanced liquid fertilizer before blooming and after the flowers have faded. 
Amaranthus Tricolor Plant Care Tips 
Soil -
You can use well-drained, fertile, and rich soil with a pH of 6-7.5. Although amaranthus flowers can grow in normal soil, do not use soil with poor drainage as this can cause root rot.
Water -
Amaranthus is a drought-resistant flowering plant but does require ample water. Water regularly during their young stage and once they are established keep the soil moist and do not allow them to dry out.
Sunlight -
Amaranthus tricolor prefers full sunlight but needs some afternoon shade in the hottest month of summer. Do not plant amaranthus in full shade otherwise, the plant will not grow well. 
Temperature -
Amaranthus likes warm weather to thrive and cannot tolerate temperatures below 4
°C.
The optimum growing temperatures for amaranthus flowers are 21-29
°C.
Common pests and diseases -
Pests such as aphids, slugs, and snails feed on amaranthus flower plants, in addition, the plants are infected with powdery mildew and fungal leaf spot disease. Use a spray of neem oil on amaranthus plants to get rid of these pests.
Amaranthus Tricolor Blooming Time 
Amaranthus tricolor plant blooms after 2-4 months (60-120 days) from sowing.  

Usually, amaranthus tricolor blooms from summer to fall. 

You can cut the beautiful amaranthus flower and decorate it in a vase, it will easily stay fresh for a long time. 
Amaranthus Tricolor Plant Special Features
Common name -

Molten Fire, Joseph's Coat amaranth, Summer Poinsettia, and amaranthus tampala 

Scientific name - Amaranthus hypochondriacus

Plant height - 2 to 3 feet

Level of growing - Easy
FAQ 
Is amaranth tricolor hard to grow?
Amaranthus tricolor is easy to grow, it only needs full sunlight and regular watering during its growing phase. 
Is amaranthus tricolor poisonous?
No, amaranthus tricolor is non-poisonous to humans. The leaves are edible and have a tangy spinach-like flavor.  
Does Amaranthus tricolor need light to germinate?
Yes, all amaranthus flower plants need light to germinate, so put the pot or tray on a window sill if you are planting indoors.
Note: Images are for reference purposes only. The actual product may vary in shape or appearance based on climate, age, height, etc.
Shipping Costs
Free Delivery: Available for Orders Above INR 499.
Prepaid Orders Below INR 499: Shipping Charge of INR 54.
Cash on Delivery Orders Below INR 499: Shipping Charge of INR 84.

Return Policy
Satisfaction Guaranteed: Return or Exchange Within 7 Days of Delivery.
Technical Details
Package Dimension: 12cm*9cm
Item Weight : 8mg
Net Quantity: 100N
Colour : N/A
Assembly Required: No
SKU : Amaranthus-Tricolor

Additional Information
Brand : OrganicBazar
Country of Origin: India
Manufacturer: HEALTHUNBOX PRIVATE LIMITED
Consumer Care: Phone: 9513316259 | Email - support@organicbazar.net
Consumer Care Address: P NO 225, NEAR OF WATER TANK, VIPATPURA, Narsinghpur (M.P) 487001
Reviews
Very good seed germination...almost every variety has good germination.