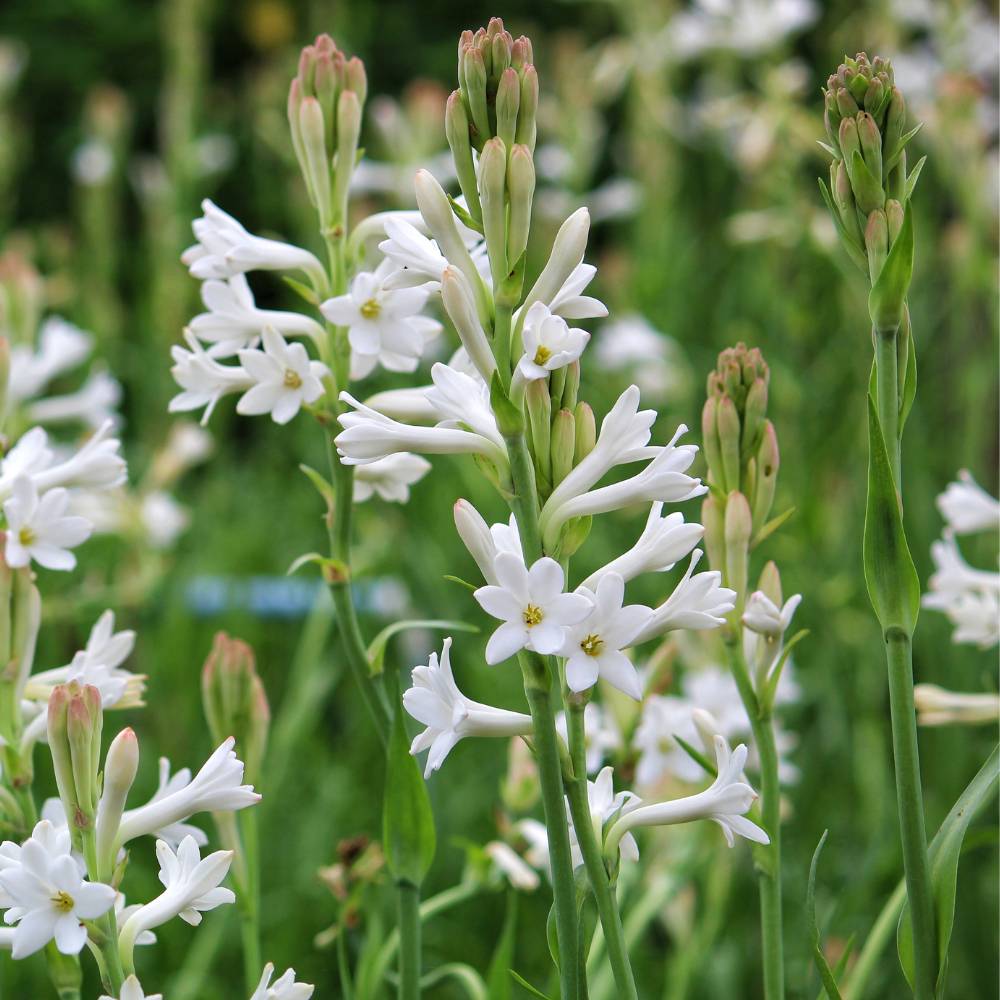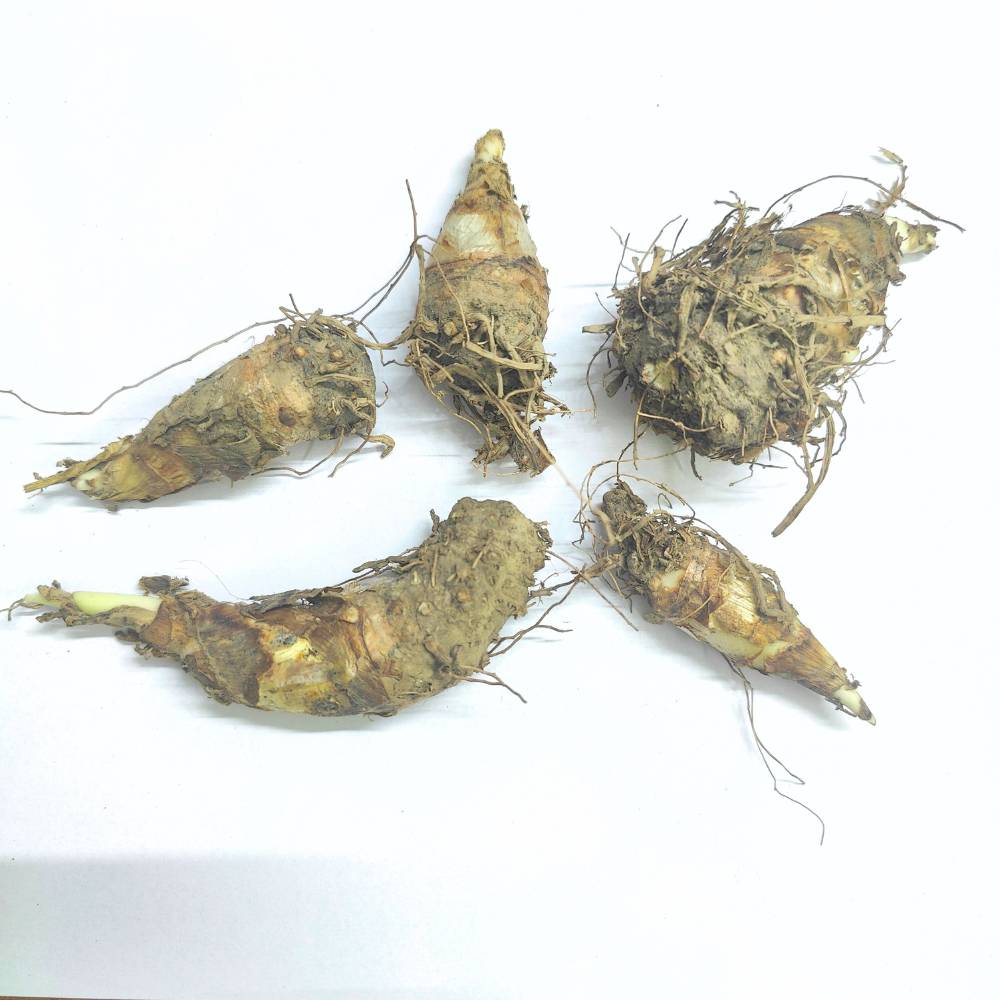 Tuberose Double White Flower Bulbs (रजनीगंधा/Rajnigandha)
Sale price
₹ 99.00
Regular price
₹ 199.00
Tax included.
Out of stock
We will notify you once product becomes available.
Tuberose Double White Flower Bulbs (रजनीगंधा/Rajnigandha)
Sale price
₹ 99.00
Regular price
₹ 199.00
Product description
Shipping & Return
Buy the best Quality Tuberose Double White Flower Bulb Online at the best price from
www.organicbazar.net
and add colors to your garden. Tuberose Double White Flower Bulb very Popular Flower Bulb that Is also known as Rajnigandha or Polianthes tuberosa, these attractive bulbs produce tall, elegant stems adorned with clusters of waxy star-shaped white flowers. If you're a gardener who loves sweet, floral-scented blossoms, then you simply must plant Tuberose! These bulbs are easy to grow and thrive in full sun and well-drained soil, making them suitable for both novice and experienced gardeners.
About this item 
Number of Tuberose/Rajnigandha Bulb Flower: 05N
Where to grow: Balcony or terrace garden
Bulb planting season: March - April And July -August
Planting Temperature: 20° to 30°C.
Method of grown from bulbs: Directly in a pot or garden
Bulb sowing depth: 3-5 inches
Bulb spacing: 5-8 inches
Germination Time: 7 to 21 days
Blooming Time: 80 to 100 days after planting
Flower Color: White
What size grow bag is best for Tuberose Bulbs?
How to Grow Tuberose  Flower bulbs
Planting Season
Tuberose bulbs are usually planted in the spring, typically from March to May And July-August depending on the local climate and the last frost date.
Choose a Suitable Location
Find a sunny spot in your garden with well-drained soil. Tuberose plants require at least 6 hours of direct sunlight.
Prepare the Soil
Loosen the soil in the chosen location and amend it with well-rotted compost or organic matter to improve drainage and fertility.
Plant the Bulbs
Plant tuberose bulbs about 2 to 3 inches (5 to 7.5 cm) deep in the soil, with the pointed end facing up. Space them approximately 6 to 8 inches (15 to 20 cm) apart. Plant them individually or in groups for a more dramatic effect.
Watering
After planting, water the bulbs thoroughly to help settle the soil around them. Keep the soil consistently moist, but avoid waterlogged conditions. Tuberose bulbs are sensitive to overwatering.
Fertilization
You can apply a balanced, slow-release fertilizer at the beginning of the growing season to provide essential nutrients.
Maintenance
Remove spent flower spikes to encourage new growth and flowering. When the foliage turns yellow and dies back after blooming, you can trim it.
Pests and Diseases
Keep an eye out for common garden pests like aphids and spider mites, which may occasionally affect tuberose. Treat any infestations promptly. Good soil drainage and proper watering practices can help prevent issues like bulb rot and fungal diseases.
Tuberose
 

Flower Special Features 
Common name –Tuberose
Scientific name – Polianthes tuberosa
Height – 2 to 3 feet
Level of growing – Easy
FAQ
When is the best time to plant Tuberose bulbs?
The best time to plant Tuberose bulbs is typically in the spring, once the risk of frost has passed.
How do I care for Tuberose plants during the growing season?
Provide full sun, well-drained soil, and keep the soil consistently moist. Deadhead spent flowers to encourage new blooms.
Note: Images are for reference purposes only. The actual product may vary in shape or appearance based on climate, age, height, etc.
Shipping Costs
Free Delivery: Available for Orders Above INR 499.
Prepaid Orders Below INR 499: Shipping Charge of INR 54.
Cash on Delivery Orders Below INR 499: Shipping Charge of INR 84.

Return Policy
Satisfaction Guaranteed: Return or Exchange Within 7 Days of Delivery.
Technical Details
Package Dimension:
Item Weight :
Net Quantity:
Colour : N/A
Assembly Required: No
SKU :

Additional Information
Brand : OrganicBazar
Country of Origin: India
Manufacturer: HEALTHUNBOX PRIVATE LIMITED
Consumer Care: Phone: 9513316259 | Email - support@organicbazar.net
Consumer Care Address: P NO 225, NEAR OF WATER TANK, VIPATPURA, Narsinghpur (M.P) 487001
Reviews
Tuberose White flower bulbs
It's too early to write a proper review. The bulbs were received in good condition. The real quality would be known only after they germinate and flower.
Thank you, Guru for sharing your thoughts on our Tuberose Double White Flower Bulbs. We appreciate your feedback and hope they grow beautifully in your garden.
Hi Snehil Agrawal,
Thank you for your positive review of our Tuberose Double White Flower Bulbs (रजनीगंधा/Rajnigandha)!
We're thrilled to hear that you found our product worth it. Your satisfaction is our top priority, and we're delighted to have met your expectations.
If you have any more feedback or need assistance in the future, please don't hesitate to reach out. Happy gardening!
Best regards,
Team Organic Bazar