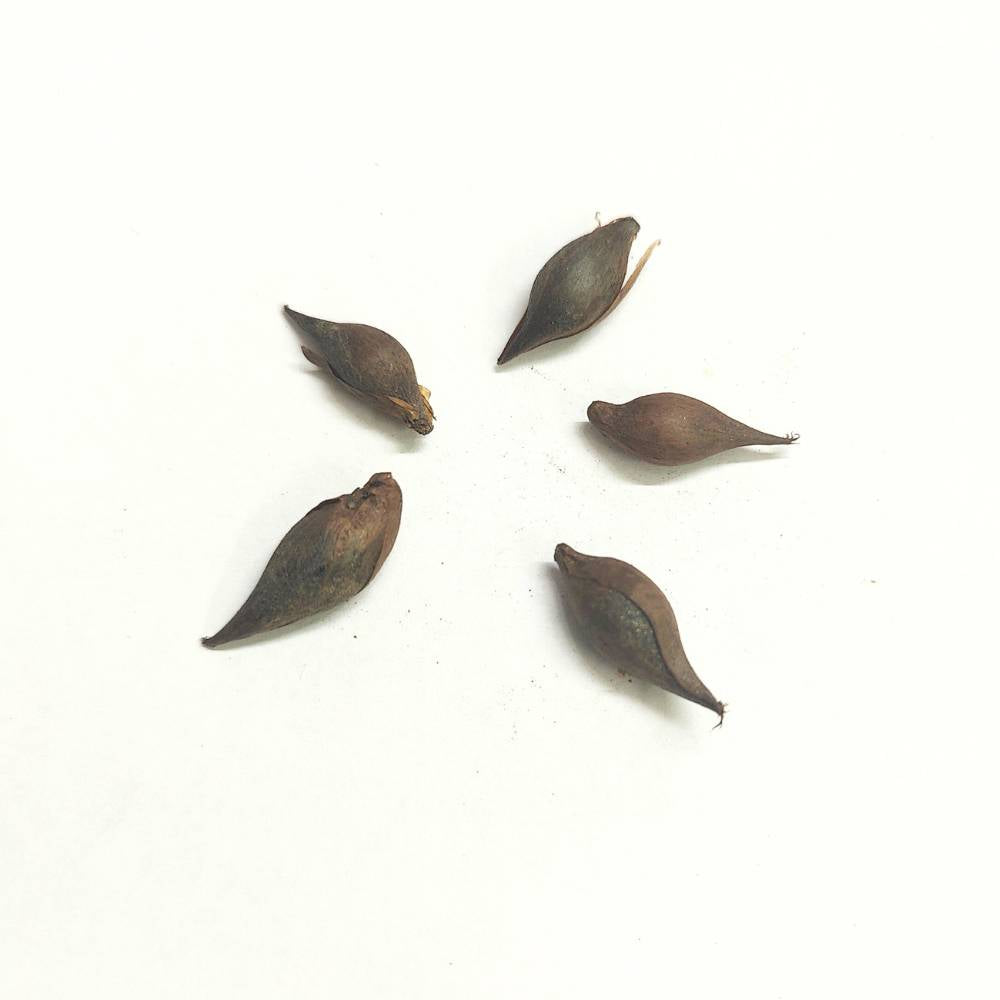 Oxalis Versicolor Flower Bulbs
Sale price
₹ 285.00
Regular price
₹ 399.00
Tax included.
Oxalis Versicolor Flower Bulbs
Sale price
₹ 285.00
Regular price
₹ 399.00
Product description
Shipping & Return
Buy the best Quality Oxalis Versicolor Flower Bulbs Online at the best price from
www.organicbazar.net
and add colors to your garden. Oxalis Versicolor, also known as the Candy Cane Sorrel or the Pinwheel Oxalis, is a visually stunning and unique flowering plant that will instantly capture your attention. Its vibrant petals display a mesmerizing blend of bright white and radiant pink stripes, resembling a delicate candy cane pattern. Planting and caring for your Oxalis Versicolor Flower Bulbs is a breeze. Simply choose a sunny or partially shaded spot in your garden, and make sure the soil is well-drained. These bulbs thrive in various climates and are generally low-maintenance, making them suitable for both experienced gardeners and beginners alike.
About this item  
Number of Oxalis Versicolor Flower Bulbs: 05N
Where to grow: Balcony or terrace garden
Bulb planting season: winter & Spring
Planting Temperature: 15°C and 25°C.
Method of grown from bulbs: Directly in a pot or garden
Bulb sowing depth: 1-2 inches
Bulb spacing: 3-4 inches
Germination Time: 7 to 14 days
Flower Color: Versicolor
What size grow bag is best for Oxalis Bulb?
How to grow Oxalis Bulb
Pot or Garden Bed:
You can grow Oxalis bulbs in pots or directly in a garden bed. If using pots, make sure they have drainage holes.
Planting Depth
Plant the Oxalis bulbs about 1 to 2 inches (2.5 to 5 cm) deep in the soil. Space them about 4 to 6 inches (10 to 15 cm) apart if you're planting multiple bulbs.
Planting Season
The best planting season for Oxalis is typically spring (February – March) and, in some regions, fall (September-November). Avoid planting during hot summer months, and protect the bulbs from freezing in cold winter areas.
Soil
Oxalis prefers well-draining soil. You can use a potting mix designed for bulbs or a mix of garden soil and perlite to improve drainage.
Sunlight
Oxalis likes bright but indirect sunlight. It's a good idea to place them in a location where they receive morning sun and afternoon shade.
Watering
Water the bulbs thoroughly after planting. Keep the soil consistently moist but not waterlogged. During active growth, water more, and reduce watering when the plant goes dormant.
Fertilizing
Use a balanced, all-purpose liquid fertilizer at half-strength every 4-6 weeks during the growing season (spring and summer).
Temperature
Oxalis prefers mild temperatures. They can tolerate cooler conditions but may go dormant during hot summer months. They typically thrive in temperatures between 60°F to 75°F (15°C to 24°C) while actively growing during spring and fall.
Pruning
If the leaves start to yellow and the plant goes dormant, reduce watering and allow the plant to rest. The leaves may die back, but the bulbs will survive. You can remove the dead foliage.
Pest and Disease Control
Oxalis is generally not prone to many pests or diseases. Keep an eye out for aphids or mealybugs and treat them promptly if they appear.
Oxalis
 

Flower Special Features 
Common name – Wood Sorrel
Scientific name – Oxalis
Height – 6 to 12 inches
Level of growing – Easy
FAQ
How often should I water my Oxalis?
Oxalis plants prefer consistently moist but not waterlogged soil. Water them when the top inch (2.5 cm) of soil feels dry, but adjust the frequency based on environmental conditions.
Why are the leaves of my Oxalis turning yellow?
Yellowing leaves can be a sign of various issues, such as overwatering, inadequate light, or nutrient deficiencies. Check your plant's care conditions to identify and address the problem.
Note: Images are for reference purposes only. Actual products may vary in shape or appearance based on climate, age, height, etc.
Shipping Costs
Free Delivery: Available for Orders Above INR 499.
Prepaid Orders Below INR 499: Shipping Charge of INR 54.
Cash on Delivery Orders Below INR 499: Shipping Charge of INR 84.

Return Policy
Satisfaction Guaranteed: Return or Exchange Within 7 Days of Delivery.
Technical Details
Package Dimension:
Item Weight :
Net Quantity:
Colour : N/A
Assembly Required: No
SKU : Oxalis_Versicolor

Additional Information
Brand : OrganicBazar
Country of Origin: India
Manufacturer: HEALTHUNBOX PRIVATE LIMITED
Consumer Care: Phone: 9513316259 | Email - support@organicbazar.net
Consumer Care Address: P NO 225, NEAR OF WATER TANK, VIPATPURA, Narsinghpur (M.P) 487001
Reviews
Quality issue
2 bulbs out of 5 are not healthy...looks like dead/rotton
In such cases, always please contact support team and share the images. They will help you to resolve the matter .