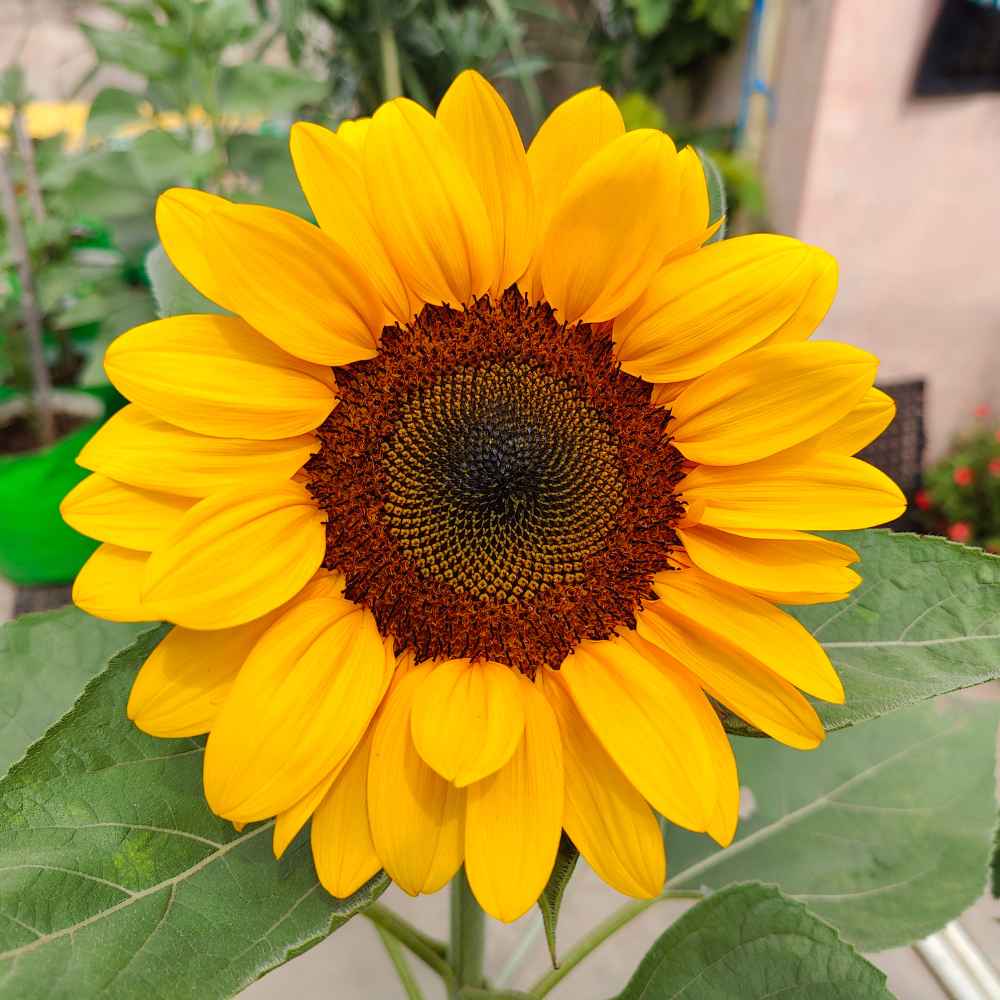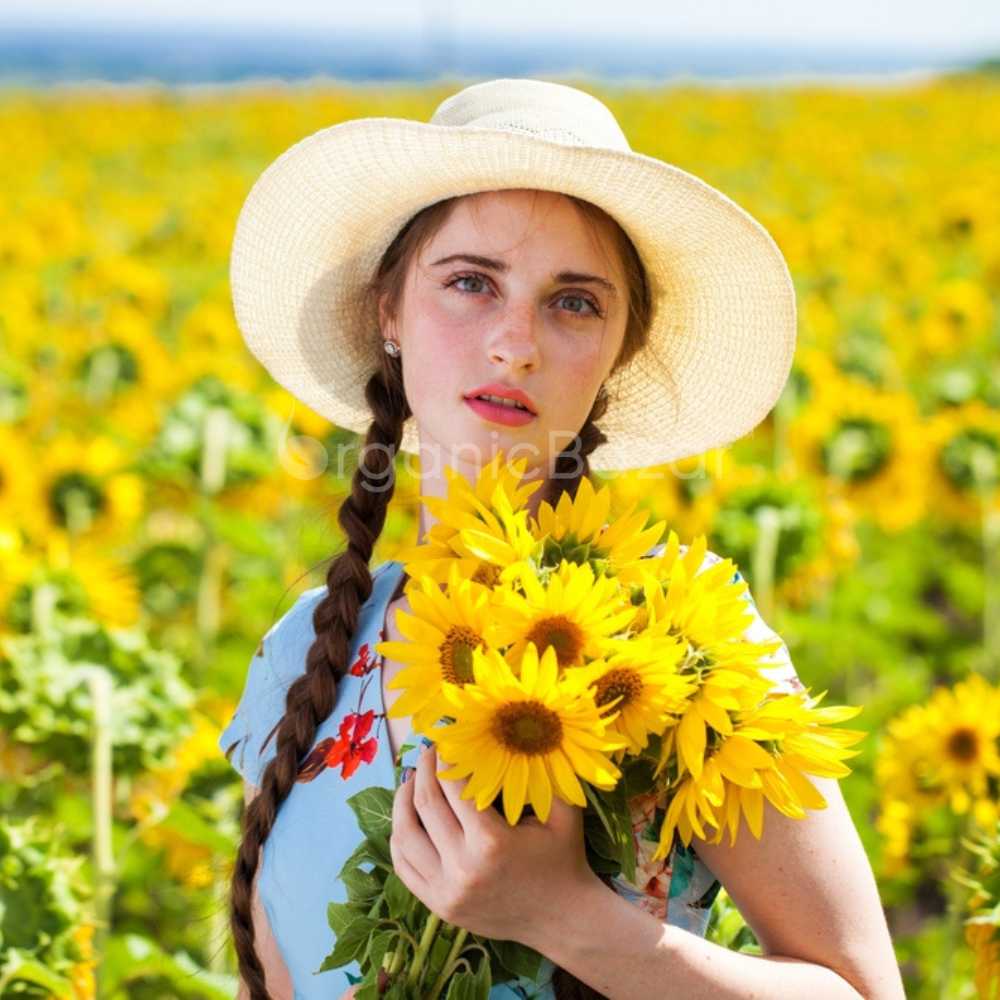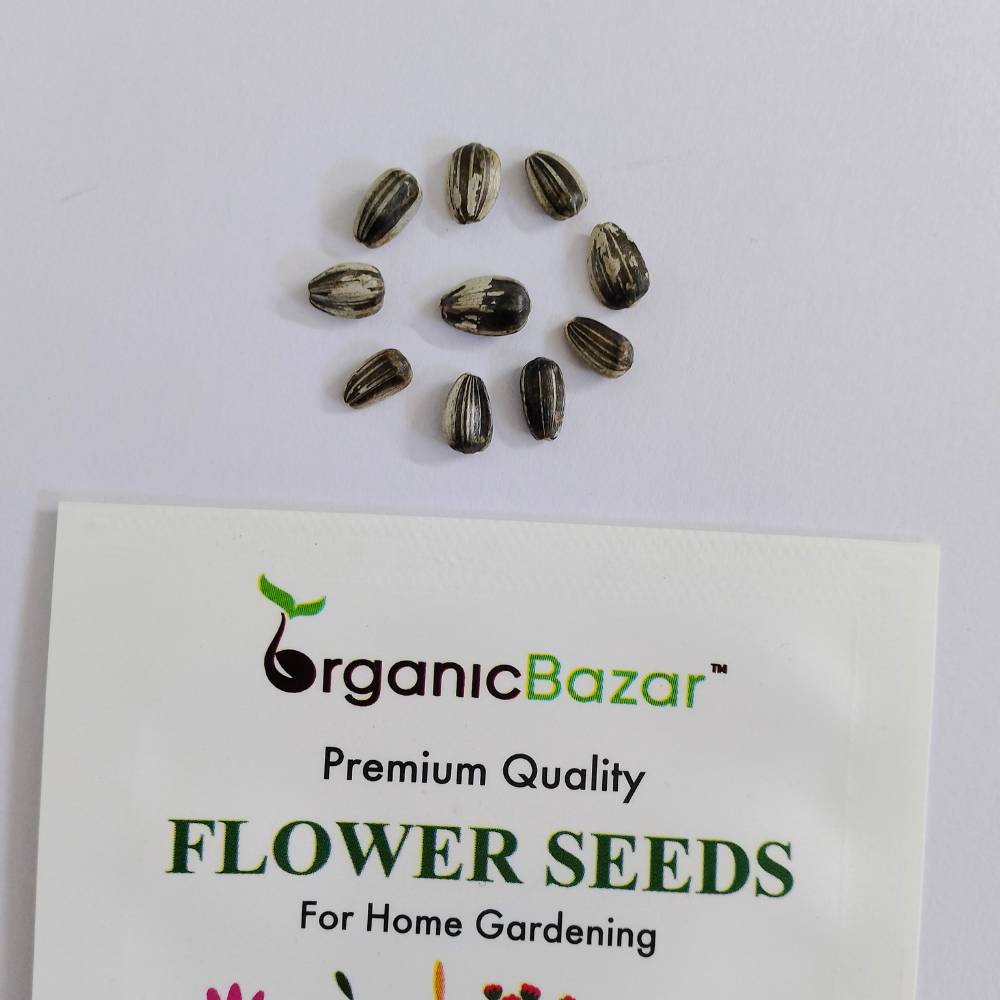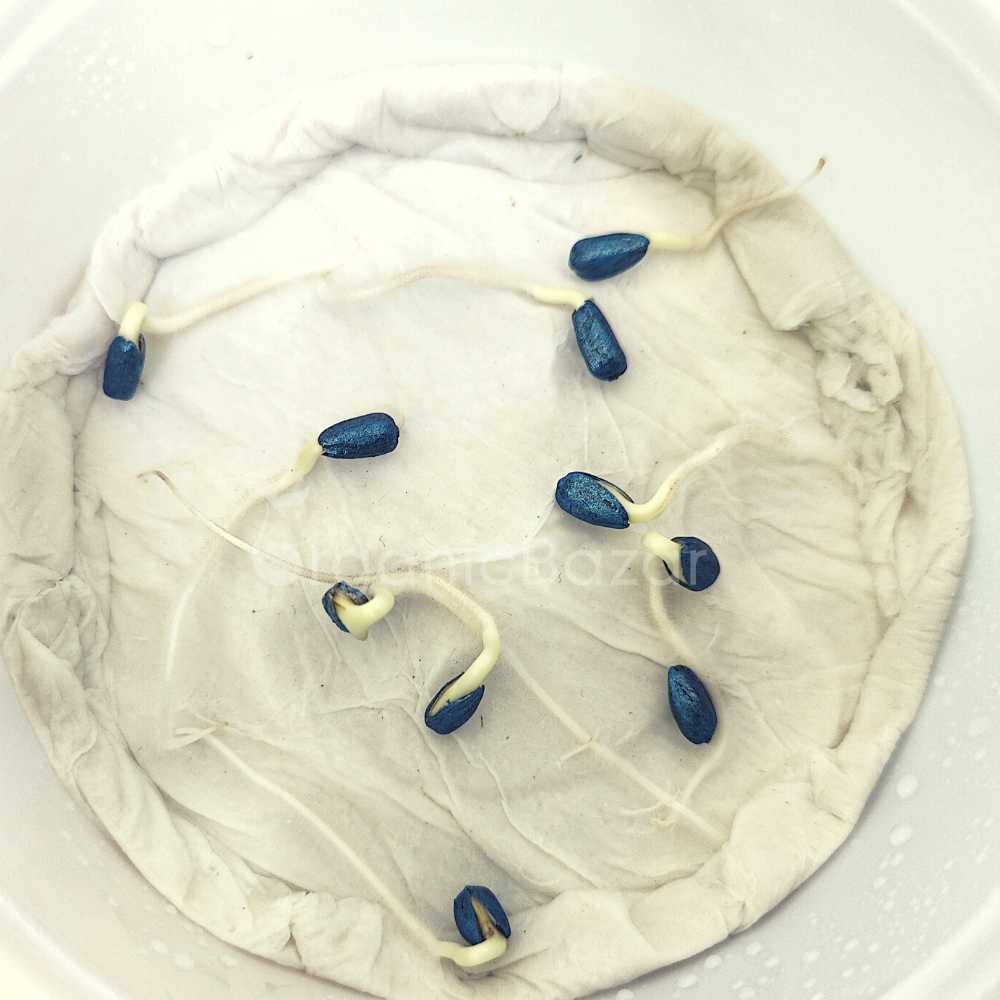 Ornamental Sunflower F1 Hybrid Seeds For Home Gardening (Surajmukhi/ सूरजमुखी के बीज)
Sale price
₹ 99.00
Regular price
₹ 149.00
Tax included.
Ornamental Sunflower F1 Hybrid Seeds For Home Gardening (Surajmukhi/ सूरजमुखी के बीज)
Sale price
₹ 99.00
Regular price
₹ 149.00
Product description
Shipping & Return
You can use our Premium Ornamental Sunflower F1 Hybrid Seeds for Growing Sunflower in your Home Garden. These Seeds will help you to grow exceptionally stunning and vibrant Sunflowers that will add beauty and charm to any garden, balcony, or patio.
Our seeds are carefully selected and bred to produce flowers less sensitive to day length, allowing you to enjoy high-quality blooms all season long. Sunflowers grown from these seeds are apt to produce dwarf types of flowers, making them perfect for making beautiful bouquets.
The sunflowers grown from our Ornamental Sunflower F1 Hybrid Seeds exhibit strong seedling and plant vigor, ensuring they thrive and produce healthy and vibrant flowers. With our Ornamental Sunflower F1 Hybrid Seeds, you can expect to enjoy a higher percentage of saleable stems, making them a fantastic choice for home gardeners.
Order your seeds today and start growing your beautiful, vibrant sunflowers that will add a touch of elegance and sophistication to your outdoor space. 
About this item
Number of Ornamental Sunflower Seeds: 10 Seeds

Where to grow: Balcony, Home, or terrace garden

Growing season: Summer season, March to April.

Note: Ornamental Sunflowers can be grown year-round if protected from excessive heat and rain.

Sowing method: Direct or Seedling transplant 

Seeds sowing depth: 0.5 -1 inch

Germination Time: 5 to 12 days 

Germination temperature: 18-30°C
How To Grow Ornamental Sunflower
Ornamental sunflowers can be a beautiful addition to any garden in India. Here are some steps to help you grow them:
Choose the right location: Sunflowers need at least 6-8 hours of direct sunlight daily. So, choose a spot in your garden with plenty of sunlight.
Prepare the soil: Sunflowers prefer well-draining soil rich in organic matter. Add compost or well-rotted manure to the soil to improve its fertility.
Sow the seeds: Sow sunflower seeds directly into the soil. Make a hole about 1 inch deep. Space the plant about 2 feet apart.
Water regularly: Water the seeds regularly to keep the soil moist but not waterlogged. Once the seedlings emerge, water them deeply when required.
Fertilize: Sunflowers are heavy feeders and require regular fertilization. Use a balanced fertilizer every 4-6 weeks.
Support the plants: Ornamental sunflowers can grow quite tall, so providing support is important. Install stakes or trellises to keep the plants upright.
Control pests: Monitor your plants for pests such as aphids and caterpillars. If you notice any, use an organic insecticide to control them.
Harvest: Ornamental sunflowers can be harvested when the flowers are fully open. Cut the flowers with sharp scissors and enjoy them indoors or leave them on the plant for a stunning display.
Following these steps, you can successfully grow ornamental sunflowers in India and enjoy their vibrant blooms in your garden.
Note: Images are for reference purposes only. Actual products may vary in shape or appearance based on climate, age, height, etc.
Shipping Costs
Free Delivery: Available for Orders Above INR 499.
Prepaid Orders Below INR 499: Shipping Charge of INR 54.
Cash on Delivery Orders Below INR 499: Shipping Charge of INR 84.

Return Policy
Satisfaction Guaranteed: Return or Exchange Within 7 Days of Delivery.
Technical Details
Package Dimension:
Item Weight :
Net Quantity: 10N
Colour : N/A
Assembly Required: No
SKU : Ornamental_Sunflower

Additional Information
Brand : OrganicBazar
Country of Origin: India
Manufacturer: HEALTHUNBOX PRIVATE LIMITED
Consumer Care: Phone: 9513316259 | Email - support@organicbazar.net
Consumer Care Address: P NO 225, NEAR OF WATER TANK, VIPATPURA, Narsinghpur (M.P) 487001