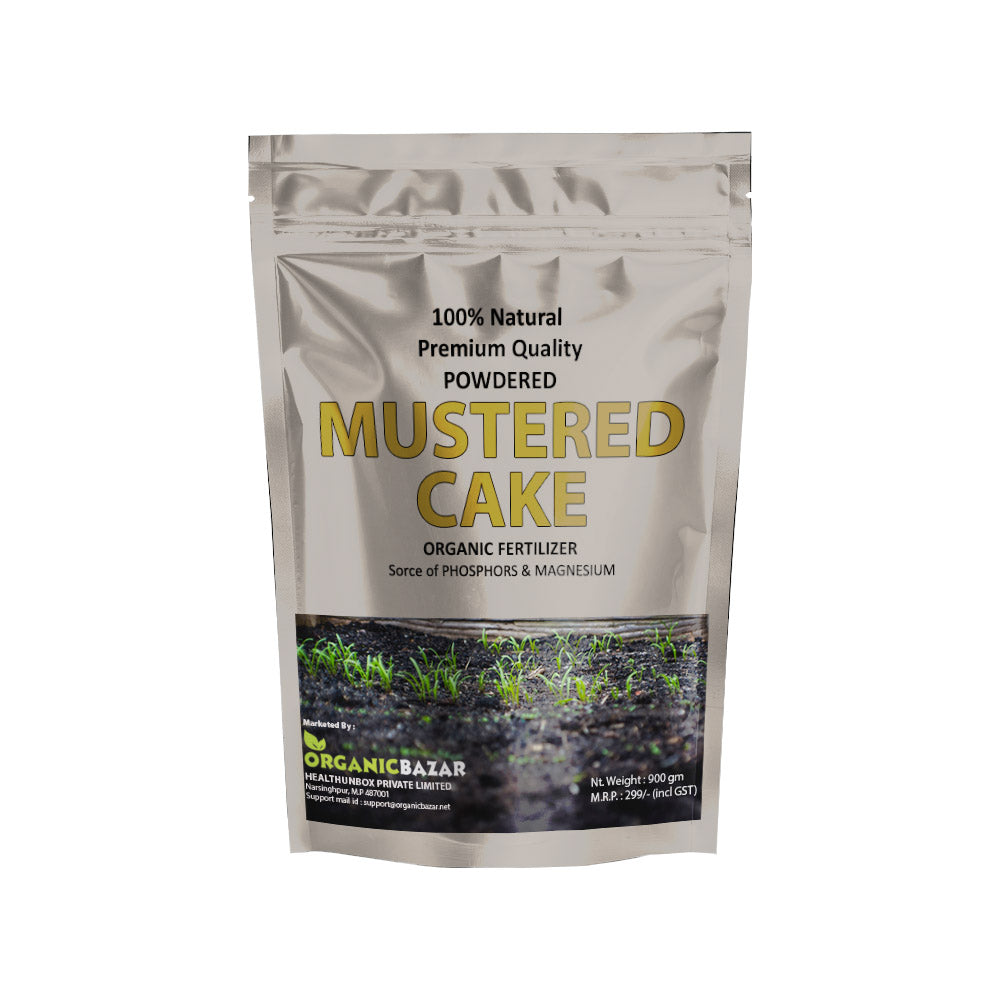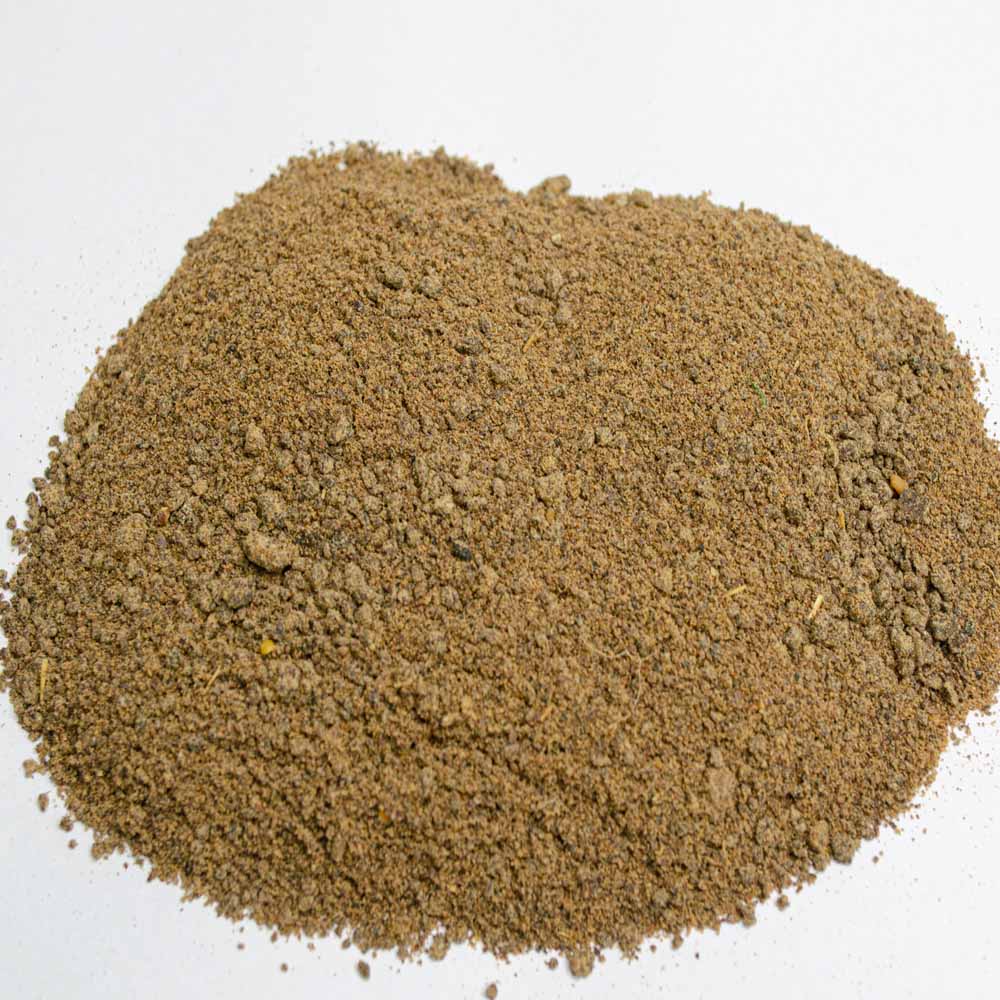 Mustard Cake Fertilizer for Plants (900 Grams)
Sale price
₹ 199.00
Regular price
₹ 399.00
Tax included.
Mustard Cake Fertilizer for Plants (900 Grams)
Sale price
₹ 199.00
Regular price
₹ 399.00
Product description
Shipping & Return
Premium Quality Mustard Cake Fertilizer for Plants Sarso Khali or Mustard Oil Cake is the leftover residue of mustard oil production. Mustard cake is widely used as a fertilizer for flowering and vegetable plants. Mustard oil cake fertilizer is very rich in potassium, nitrogen, protein, magnesium, sulfur, and phosphorus, which are beneficial for garden plants. In addition, this mustard cake is eco-friendly and does not cause any harmful effects on plants.
How To Use Mustard Cake Fertilizer For Plants
The mustard cake is traditionally used in India as an organic fertilizer for flowering and vegetable plants. Add this as a slow-release fertilizer, and it will provide all the micronutrients the plant needs to thrive.
Mustard Cake As a Pesticide
Applying mustard oil cake to the soil as an insecticide prevents fungal infection due to plant root rot. In addition, it also suppresses pests such as nematodes and aphids.
How to Use mustard cake or Sarso Khali in Plants
Mustard cake fertilizer provides all the essential elements for plant growth, such as nitrogen, phosphorus, and potassium. Learn how to use mustard cake fertilizer for plants.

1. Mustard Cake As an Organic Topdressing
Topdress the vegetable or flowering plants with the layer of this powdered mustard cake. Alternatively, you can mix 20-gram of powdered mustard cake in the soil as a slow-release, organic fertilizer.

2. Mustard Cake As a Liquid Fertilizer
Soak 100 grams of mustard cake in 1 liter of water and ferment mustard cake in an earthen pot or a plastic bucket. Mix it well. Now, cover the bucket with a lid and leave it for 2-4 days. After four days, dilute it further by adding 2 liters of water to the fermented solution. Use this liquid fertilizer on flowering and vegetable plants. Mustard cake fertilizer NPK value Typical NPK ratio of Mustard cake powder stands at 4-1-1.

3. As a Potting Soil Ingredient
Along with other parts such as cocopeat, sand, perlite, Neem cake, bone meal, and garden soil, you can use mustard cake in potted soils specifically for flower and vegetable plants.

Care instructions
Keep out of reach of children
Store in a cool and dry place
If swallowed, seek medical advice immediately
This product is Biodegradable, Environment Friendly, and has No Chemicals
Shipping Costs
Free Delivery: Available for Orders Above INR 499.
Prepaid Orders Below INR 499: Shipping Charge of INR 54.
Cash on Delivery Orders Below INR 499: Shipping Charge of INR 84.

Return Policy
Satisfaction Guaranteed: Return or Exchange Within 7 Days of Delivery.
Technical Details
Package Dimension: 24*18*9 (L*W*H)
Item Weight : 900g
Net Quantity: 1N
Colour : N/A
Assembly Required: No
SKU : Mustard-Cake

Additional Information
Brand : OrganicBazar
Country of Origin: India
Manufacturer: HEALTHUNBOX PRIVATE LIMITED
Consumer Care: Phone: 9513316259 | Email - support@organicbazar.net
Consumer Care Address: P NO 225, NEAR OF WATER TANK, VIPATPURA, Narsinghpur (M.P) 487001
Reviews
Review on purchase of Mustard cake.
Product is a quality one and it has yielded good results when applied to plants.
Thank you for the review.
Best Organic tonic of vegetables plants
I got very good results of mastard cake fertilizer...to grow my all plants a
Very bad seeds quality
purchased seeds of coriander, Pudina, chilli, Shimla Mirch, Beans etc.
no seeds are germinating and no support from there end as well.
We apologize for the inconvenience you've experienced with our seeds, Deepak Maheshwari. The quality and germination of our seeds are essential to us, and we're sorry to hear that they did not meet your expectations.
We'd like to assist you in resolving this matter. Please contact our customer support team, and we will do our best to address your concerns and provide the necessary support.
Quality product .
Product is off good quality and can see improvement in my plants.
Thank you for taking the time to leave a wonderful review
Mustard cake powder
Good results after using this. I use it in the soil mixture and as liquid fertilizer. Highly recommended.
Thank you, Veena Singla Bhatnagar, for your review! We're glad to hear that you've had good results using Mustard Cake Fertilizer for your plants. Your recommendation is appreciated.