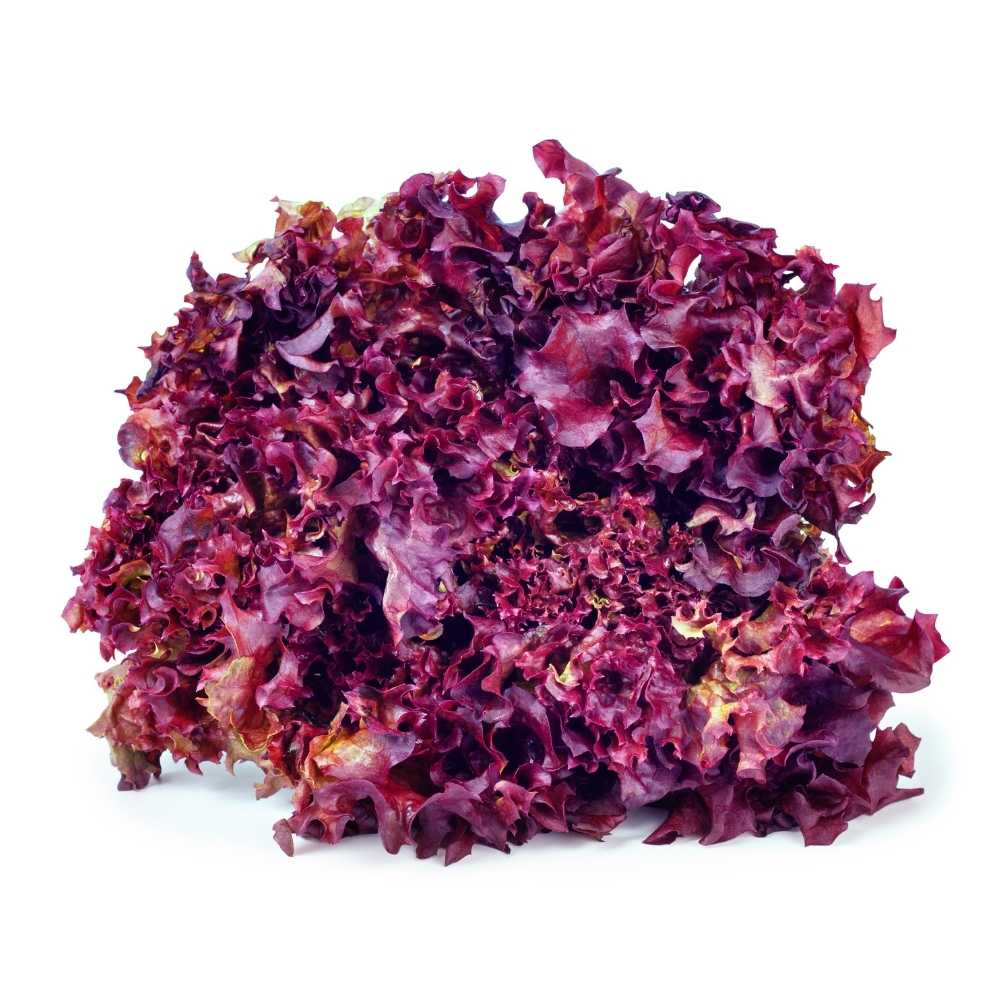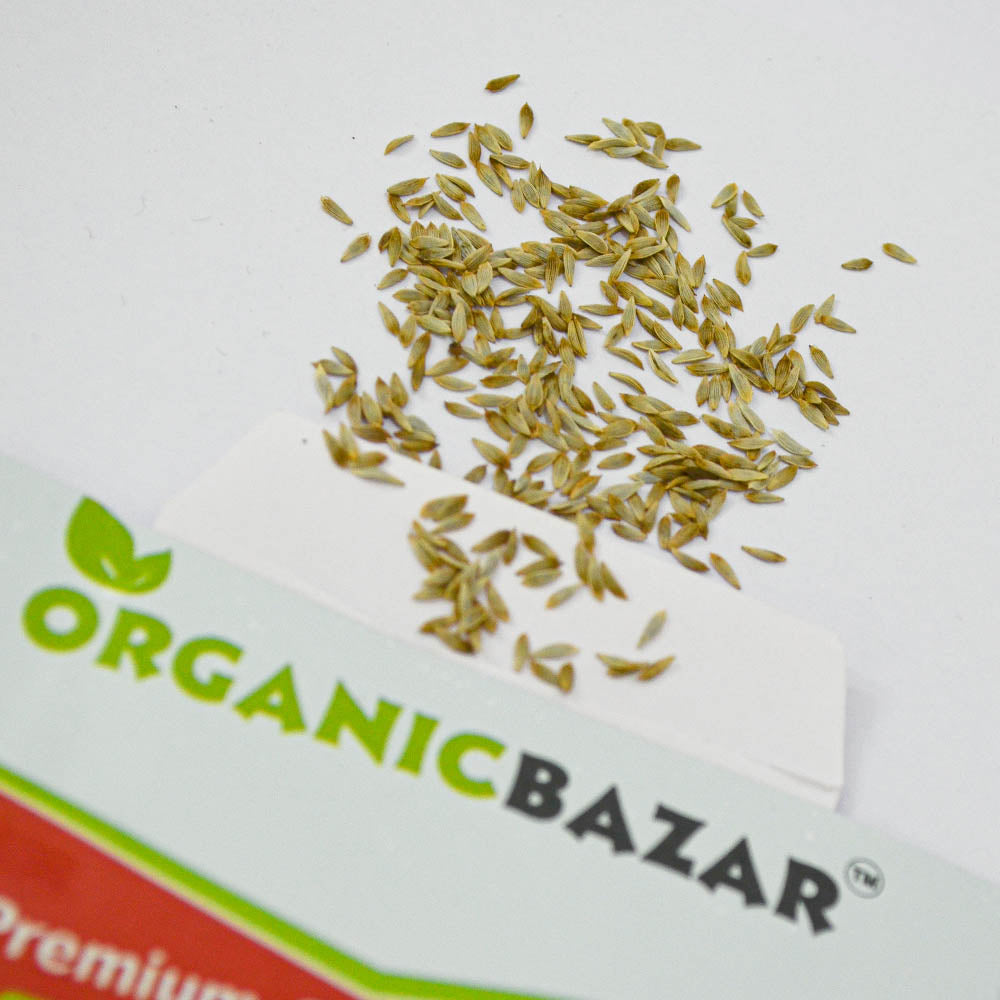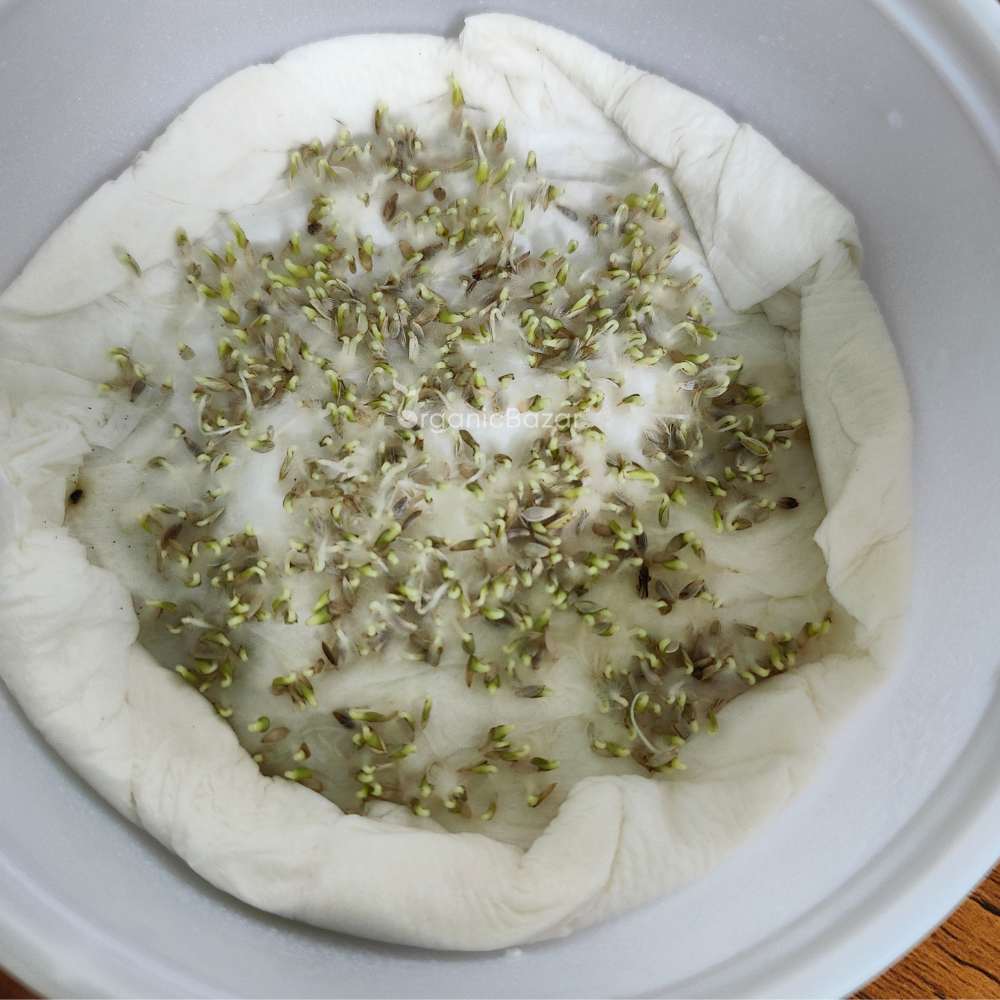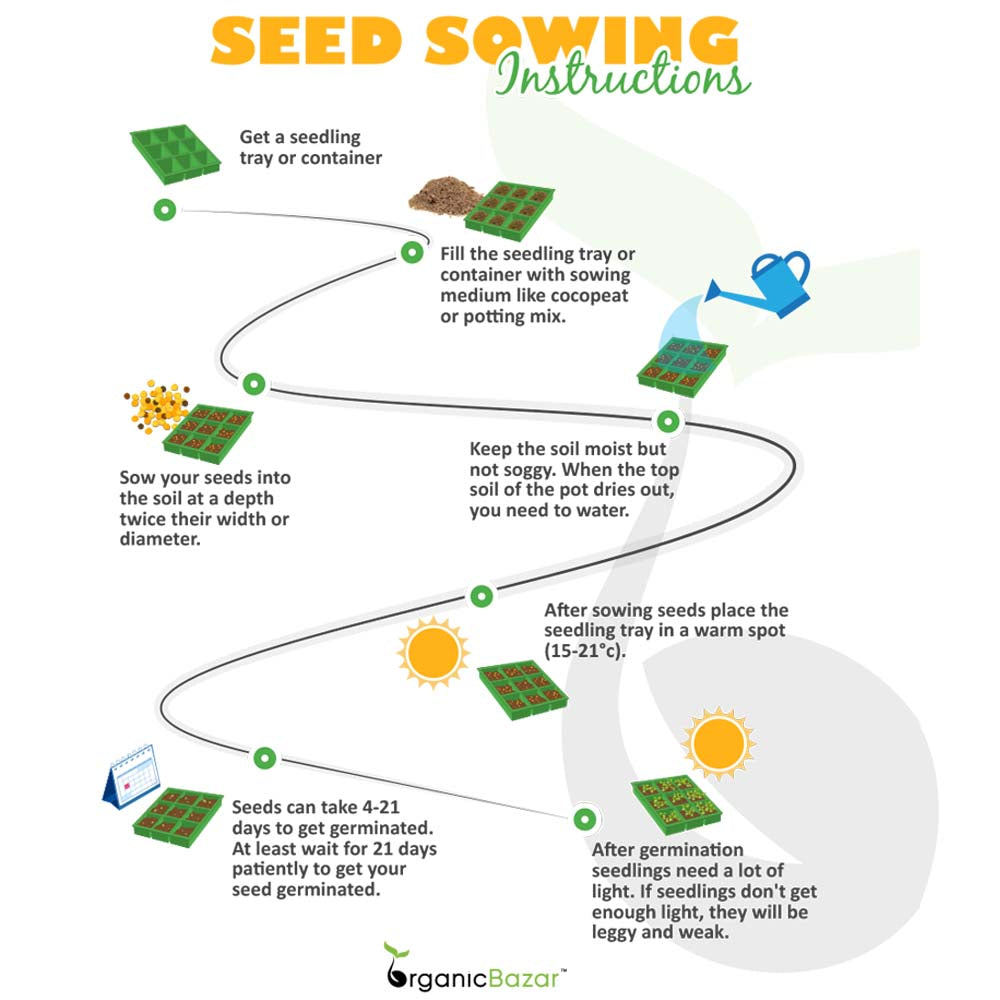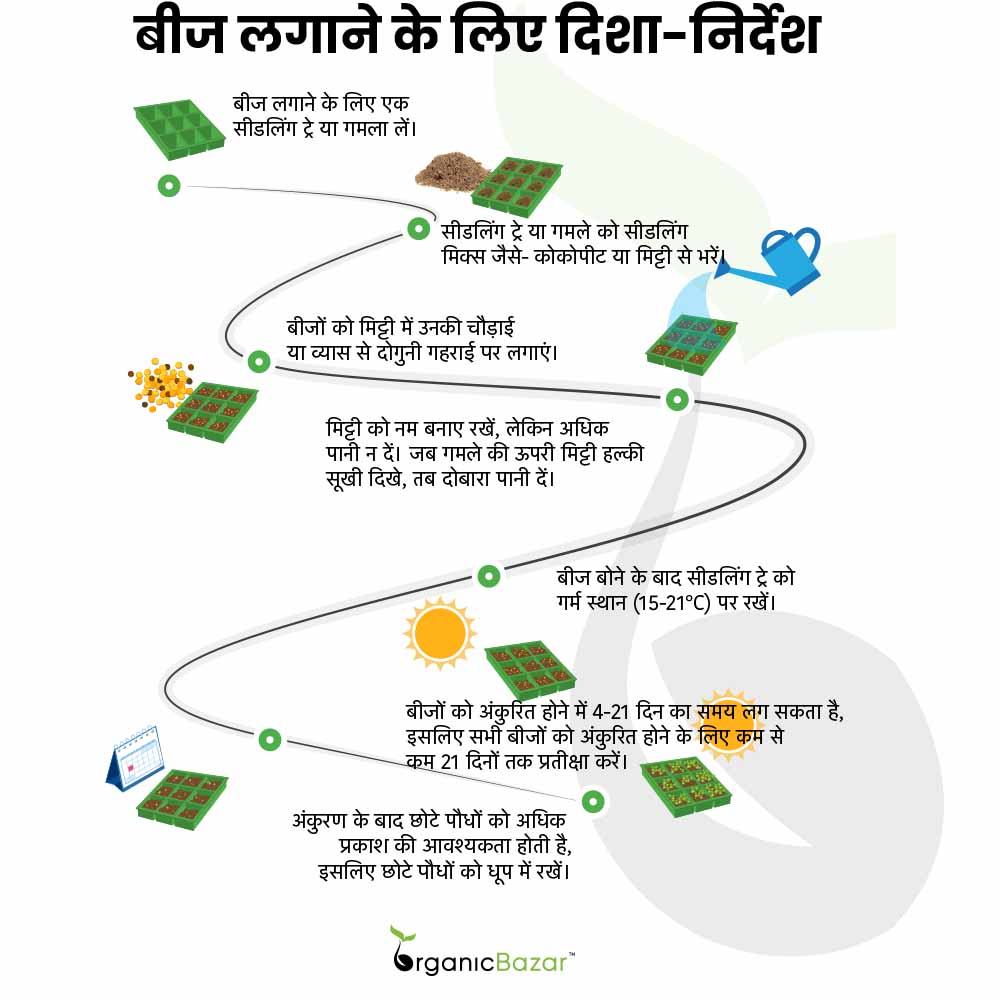 Lettuce Lollo Rosso Seeds
Sale price
₹ 59.00
Regular price
₹ 99.00
Tax included.
Out of stock
We will notify you once product becomes available.
Lettuce Lollo Rosso Seeds
Sale price
₹ 59.00
Regular price
₹ 99.00
Product description
Shipping & Return
These types of lettuce have no heads and have a large pack of red-purple-colored leaves that are joined at a stem. The leaves of this lettuce are smooth, fresh, crunchy, and ruffled with a mild and delicate flavor. It has very curly, fan-shaped leaves with bright magenta edges. Lettuce has many health benefits and is low in calories, sugar, and fat. Leafy lettuce is a favorite among gardeners because it is very easy to grow. Buy the Best quality Lettuce Lollo Rosso Seeds Online at the best price in India from
www.organicbazar.net
with a good germination rate.
About this item
Number of Lettuce Lollo Rosso Seeds: 300 Seeds

Where to grow: Balcony or terrace garden

Sowing season: Throughout the year (the best time is February-April and September-November)

Mode of sowing: Sow the seeds 0.5 inches deep in a Container or Pot.

Germination Time: 6 to 10 days from sowing

Germination temperature: 15-25°C

Harvesting: 50-55 days from seeds sowing,

Plant vigor: Strong plant
What size grow bag is best for Lettuce?
Lettuce Lollo Rosso Growing Season In India
Lettuce is a cool weather leafy vegetable that cannot grow well in a hot climate. The best time to grow lettuce lollo rosso is spring (February-April) and fall (September-November).
How To Grow Lettuce (Lollo Rosso) In Container
You can sow Salad leaves or Lettuce seeds by both direct and transplant methods. But most gardeners are recommended transplant because it gives a good environment for the plant and grows successfully. Choose a
seedling tray
or small pot (up to
5 inches deep
) and a final
pot or grow bag
(12-24 and 9-15 inches wide and deep) with well-drainage holes. Lettuce seeds will germinate rapidly at low temperatures between 15 to 25°C.
Best Soil Mix For Planting Lettuce
Normal soil – 50%
Cow manure – 40%
Sand – 10%
Lettuce Lollo Rosso Seeds Sowing Method
To sow lettuce lollo rosso seeds, fill the seedling tray or small-sized pot with a growing medium then sow the seeds at a depth of 0.5 inches. Add water to the soil of the seeded pot and maintain the proper amount of moisture. It can take about 6-10 days for lettuce seeds to germinate, so wait for the seeds to germinate.
Transplant Lettuce Plants Into Big Pot
After lettuce seeds germinate or within 15-20 days from seeds sowing, when the plant grows at least 5-6 inches tall at that time transplant the healthiest plant carefully (without disturbing their root). Keep the pot in a location where lettuce gets 5-6 hours of partial sunlight and give water whenever you feel that soil becomes dry.
How To Fertilize Lettuce
Like other green vegetables, lettuce also needs feeds; give any
organic fertilizer
such as
cow manure
or
vermicompost
to the lettuce plant every 30 days.
Lettuce Lollo Rosso Care Tips
Soil –
Use well-drained, cool, moist soil with organic matter and pH levels of 6.0-7.0 for better results for the lettuce plants.
Water –
Give proper water to the lettuce plant and always keep moist the soil; avoid overwatering.
Sunlight –
Lettuce is a cool lover plant and it grows rapidly in 5-6 hours of partial shade.
Temperature –
Ideal growing temperature for lettuce is 7-27°C.
Common pests and diseases –
Cabbage worms, aphids, and flea beetles affect the lettuce plant growth and lettuce is infected by some diseases like Black root rot, Downy mildew, and Bacterial spot. To get rid of this problem, it would be right to spray
neem oil
on the lettuce plant from time to time.
Harvesting Of Lettuce (Lollo Rosso)
Within 50-55 days from seeds sowing, you can harvest leafy lettuce when lettuce is full size but young and tender because mature lettuce gets bitter in taste.
Cut the lettuce with a sharp knife they grow about 3-6 inches long
After cutting, Lettuce will re-grow and can harvest lettuce at least 3-4 times each.
Lettuce Special Features
Common name – Lettuce
Scientific name – Lactuca Sativa
Height – 6 to 12 inches
level of growing - Easy
FAQ
How big of a pot do we need for lettuce?
To grow lettuce, we need 12-24 inches wide and 9-15 inches deep pots or grow bags with well-draining holes.
Is lettuce hard to grow?
No, most people think that growing lettuce is difficult but if you grow in the best fertile soil with proper care, then it is very easy to grow.
Does lettuce need full sun?
Lettuce is a cool lover plant and needs 5-6 hours of partial sunlight.
Why is my lettuce not growing?
Insufficient soil moisture and over-wet soil can both result in poor growth and wilting.
Why is my lettuce plant dying?
The lettuce plant dies; if it gets too much water or less water.
What month do you grow lettuce?
Lettuce prefers a cool climate to grow, sown the lettuce seeds from February to March and September to November.
What kind of soil does lettuce like?
Lettuce likes cool, well-drained, and nutrients rich soil.
How many times can you re-grow lettuce?
At least 3-4 times, the lettuce will re-grow.
Why is my lettuce getting tall?
Sometimes during hot weather lettuces grow tall then they begin to flower and produce seeds.
Why is my lettuce getting wilting?
Overwatering is the main reason behind wilting; so avoid overwatering and keep the soil moist.
Why are my lettuce seeds not germinating?
Lettuce seeds will not germinate because of improper growing conditions like not getting enough sunlight, overwatering, or underwatering.
Shipping Costs
Free Delivery: Available for Orders Above INR 499.
Prepaid Orders Below INR 499: Shipping Charge of INR 54.
Cash on Delivery Orders Below INR 499: Shipping Charge of INR 84.

Return Policy
Satisfaction Guaranteed: Return or Exchange Within 7 Days of Delivery.
Technical Details
Package Dimension: 12cm*9cm
Item Weight : 40mg
Net Quantity: 400N
Colour : N/A
Assembly Required: No
SKU :

Additional Information
Brand : OrganicBazar
Country of Origin: India
Manufacturer: HEALTHUNBOX PRIVATE LIMITED
Consumer Care: Phone: 9513316259 | Email - support@organicbazar.net
Consumer Care Address: P NO 225, NEAR OF WATER TANK, VIPATPURA, Narsinghpur (M.P) 487001
Reviews
90 percent seeds germinated.. And started harvesting in 2 months.