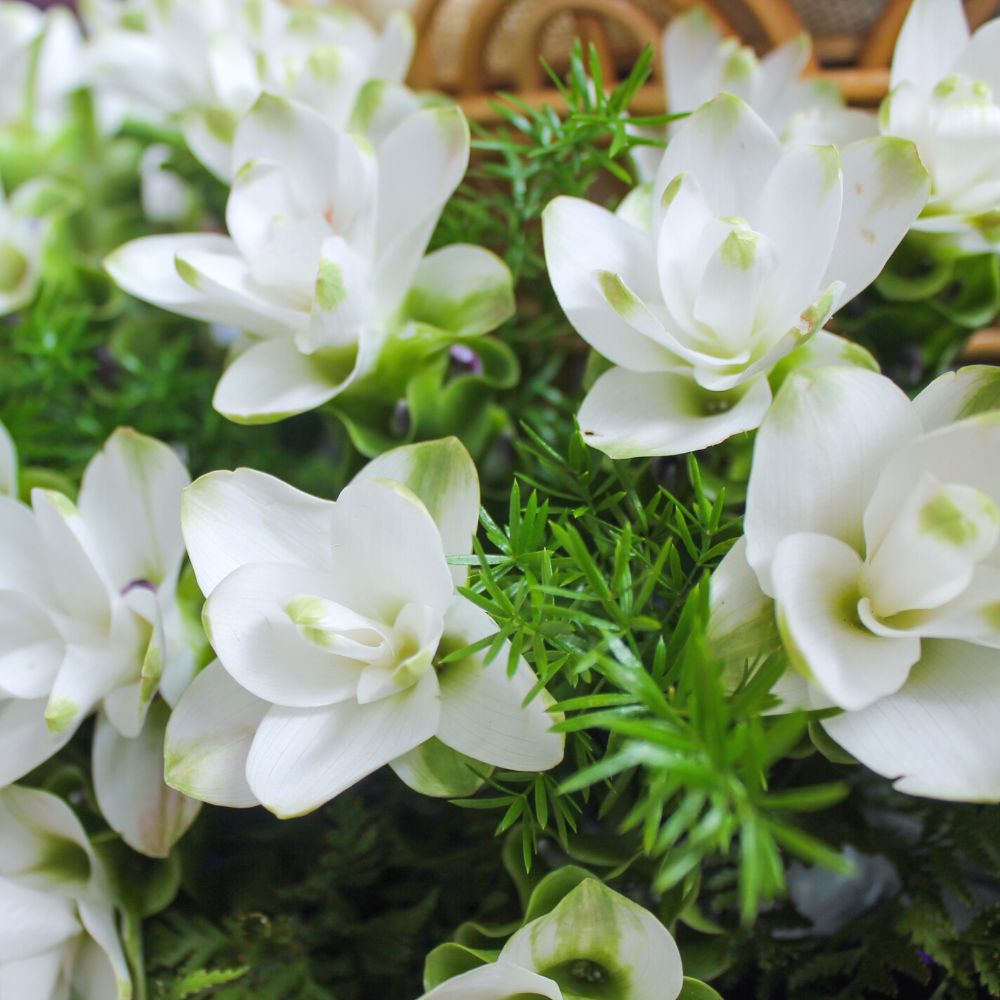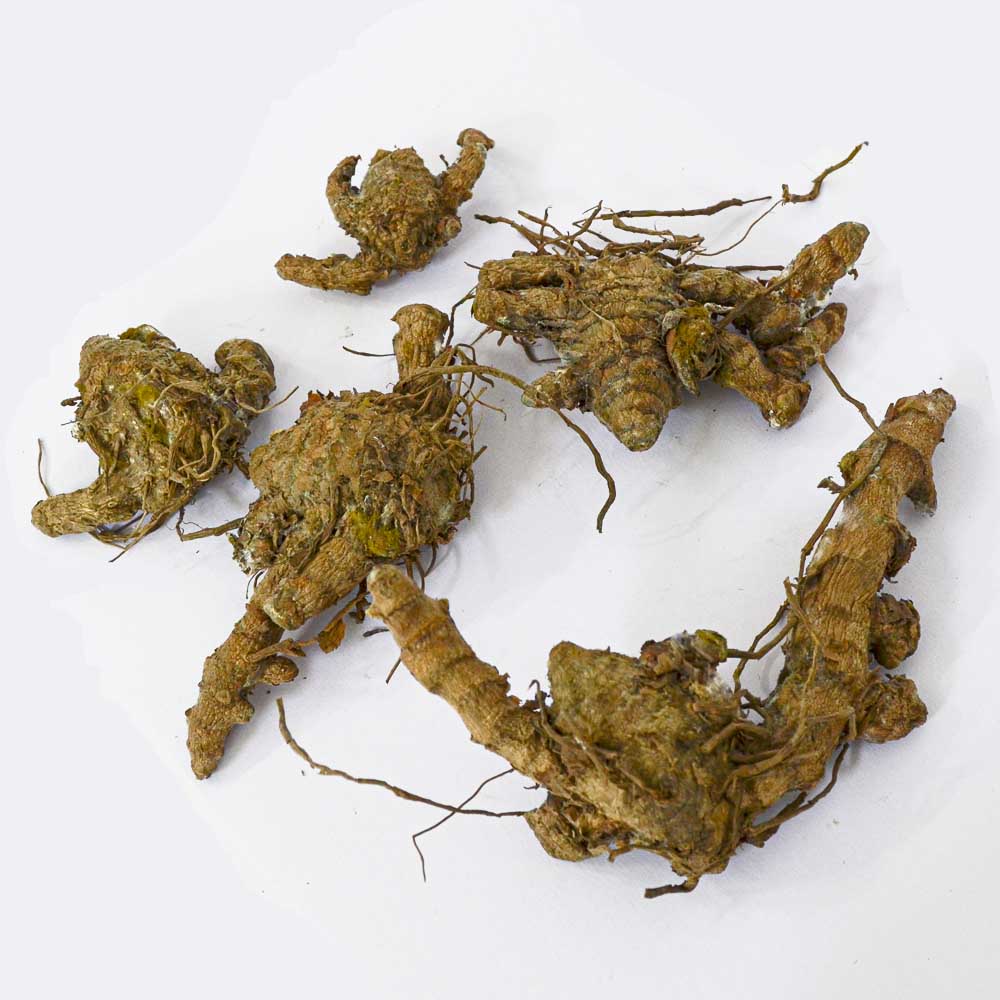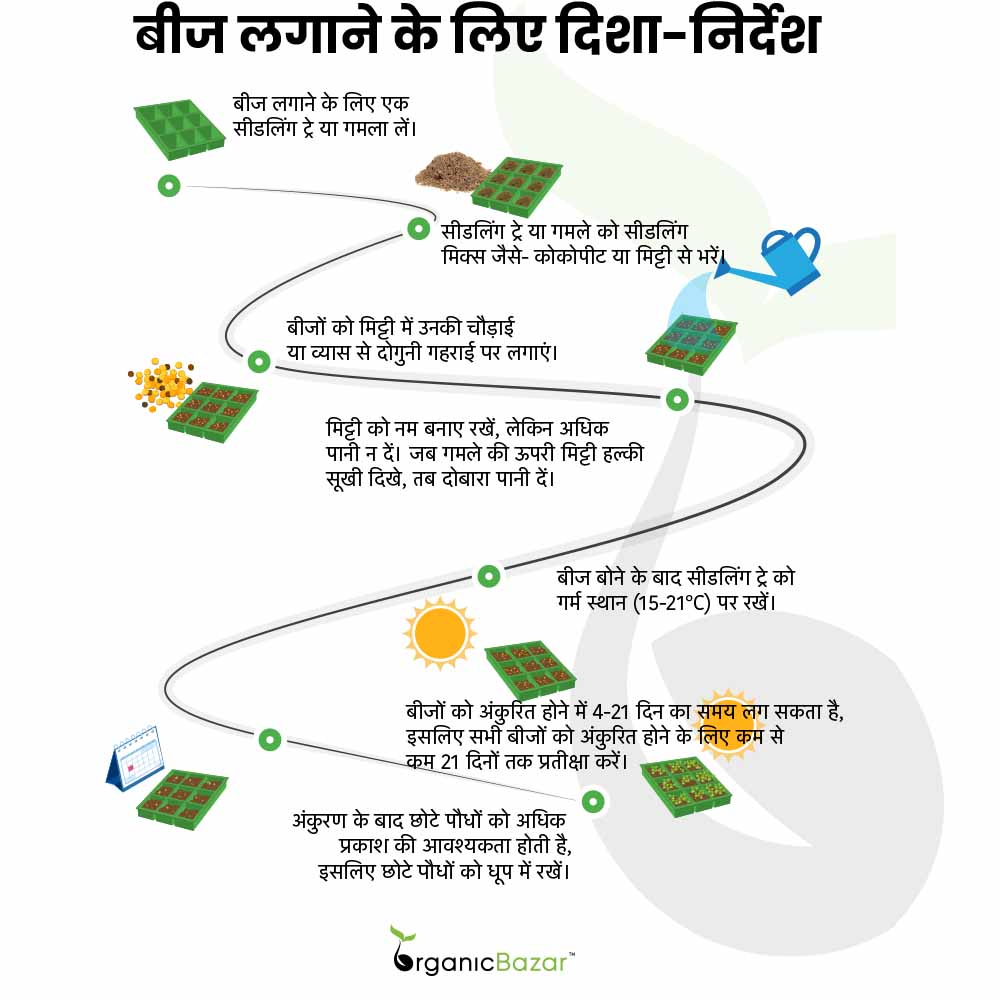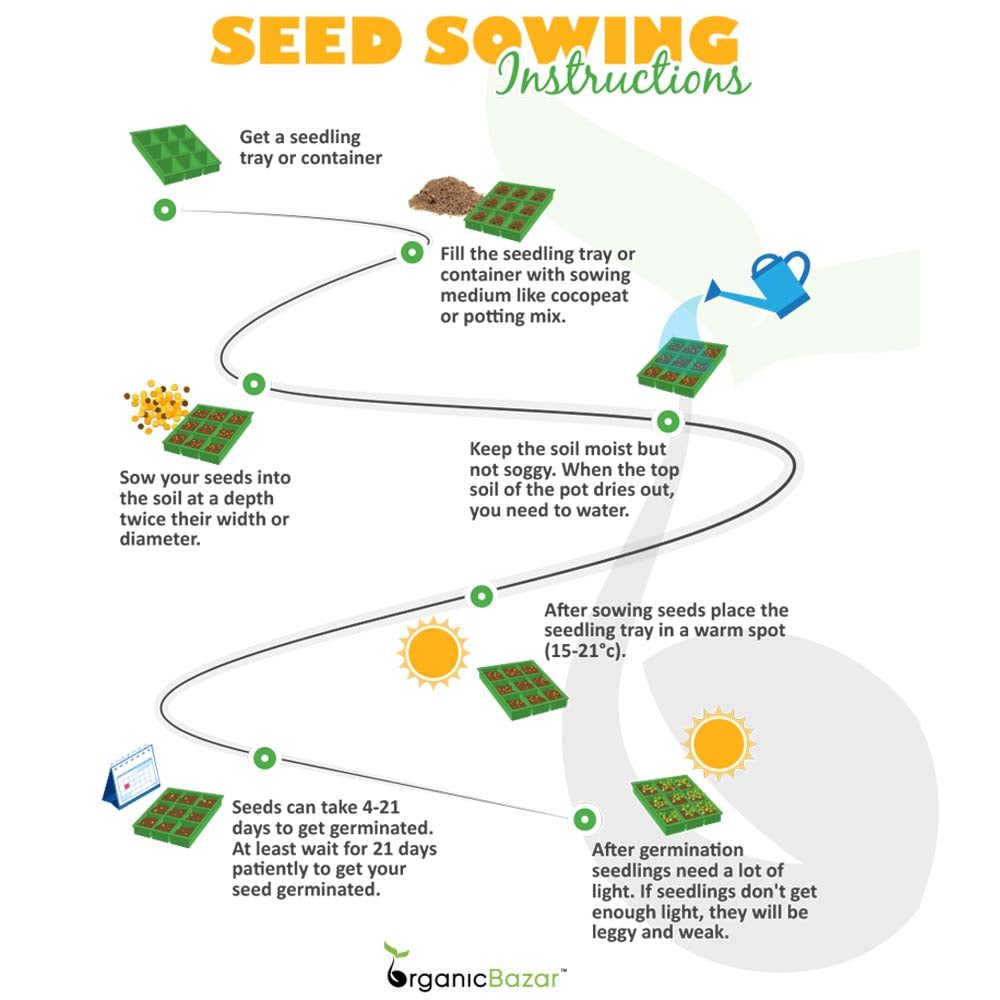 Curcuma White Flower Bulb (5N)
Sale price
₹ 249.00
Regular price
₹ 399.00
Tax included.
Out of stock
We will notify you once product becomes available.
Curcuma White Flower Bulb (5N)
Sale price
₹ 249.00
Regular price
₹ 399.00
Product description
Shipping & Return
Curcuma is a beautiful ornamental flowering plant mostly grown as a perennial which is known as Siam Tulip and Summer Tulip but they are not the same as Tulip. They belong to the ginger family but differ from turmeric Curcuma longa. Curcuma is a flowering plant that grows on tall, straight and strong stems, and produces white flowers with cup-shaped petals and long tulip-like leaves. Curcuma is a bit difficult to grow but you will get the best results if you grow it from bulbs. To plant Curcuma from bulb buy the best Quality Curcuma White Flower Bulb Online at the best price from
www.organicbazar.net
and add colors to your garden. 
About this item  
Number of White Curcuma Flower Bulb: 05N
Where to grow: Balcony or terrace garden
Bulb planting season: S

pring to early summer (February to April)

Planting Temperature:

15-22°C

Method of grown from bulbs: Directly in a pot or garden
Bulb sowing depth: 3-5 inches
Germination Time: 7 to 21 days
Blooming Time: L

ate spring to fall (March to September)

Flower Color: White
What size grow bag is best for Curcuma Flower Bulb?
Curcuma Flower (Siam Tulip) Growing Season
The best time to plant Curcuma bulbs is spring to early summer (February to April) when the climate is warm. 
How To Grow Curcuma Flower From Bulbs 
Plant the bulbs directly in pots/grow bags or gardens when the temperature is between 15-22°C. Curcuma grows well in a container, Pot or grow bag of at least 9-15 inches is good for its growth. Plant 1-2 bulbs in each 9-inch pot or grow bag.  
Planting White Curcuma Bulbs
Take a pot, fill it with potting mix and plant 1-2 bulbs in the soil at a depth of 3-5 inches, the eyes or bud of the bulb should be upwards. Cover the soil, water deeply through a watering can and keep the soil moist. Place the pot in a sunny place. After a few weeks, you should see new growth emerge.
Curcuma (Siam Tulip) Fertilizer Requirements 
Use general-purpose fertilizer during spring and summer. 

You can also apply a liquid fertilizer to Curcuma plant during the growing season and flowering time. 
Curcuma Plants Care Tips 
Soil -
Use moist but well-draining soil for planting Curcuma or Siam tulips. If you don't have well-draining soil, you can improve the soil by adding organic matter.
Water -
Curcuma does moderate water requirements, you should water daily during the flowering season and keep the soil moist but try not to over-water the soil. Water less during the winter to prevent the rotting of the tubers.
Sunlight -
Full morning sun and some afternoon shade are excellent for a Curcuma flowering plant because too much sun can scorch its leaves while full-time shade does not promote healthy growth. 
Temperature -
The best temperature for Curcuma plants is 18-24°C and during winter around 13°C is good for it.
Common pests and diseases -
Only spider mites inhibit the growth of Siam tulips, this is due to excessive soil drying out. Whereas fungal diseases infect the plant due to the continuous wetting of leaves. 
Mulch -
A thin layer of organic mulch is good for retaining moisture and keeping the bulbs cool during the growing season.
Deadhead -
It is not necessary to deadhead Curcuma spent flowers but you can do so to make it more beautiful.
Curcuma Siam Tulip Bloom Time 
Usually, Curcuma blooms from late spring to fall (March to September) but blooms profusely throughout the summer. 

The flower develops at the top of the stems. It can stay fresh for a long time. 
Curcuma Special Features 
Common name - Siam tulip, summer tulip, Hidden Ginger

Scientific name -

Curcuma alismatifolia 

Level of growing - Medium 

Height -18 to 24 inches
FAQ 
Does Curcuma come back every year?
Curcuma is a perennial plant and if you take good care of it throughout the year it will come back every year. 
How do you overwinter a Curcuma plant?
You can place the Curcuma plant indoors during winter and reduce watering. 
Note: Images are for reference purposes only. Actual products may vary in shape or appearance based on climate, age, height, etc.
Shipping Costs
Free Delivery: Available for Orders Above INR 499.
Prepaid Orders Below INR 499: Shipping Charge of INR 54.
Cash on Delivery Orders Below INR 499: Shipping Charge of INR 84.

Return Policy
Satisfaction Guaranteed: Return or Exchange Within 7 Days of Delivery.
Technical Details
Package Dimension: 20*15
Item Weight : 175g
Net Quantity: 05
Colour : N/A
Assembly Required: No
SKU :

Additional Information
Brand : OrganicBazar
Country of Origin: India
Manufacturer: HEALTHUNBOX PRIVATE LIMITED
Consumer Care: Phone: 9513316259 | Email - support@organicbazar.net
Consumer Care Address: P NO 225, NEAR OF WATER TANK, VIPATPURA, Narsinghpur (M.P) 487001