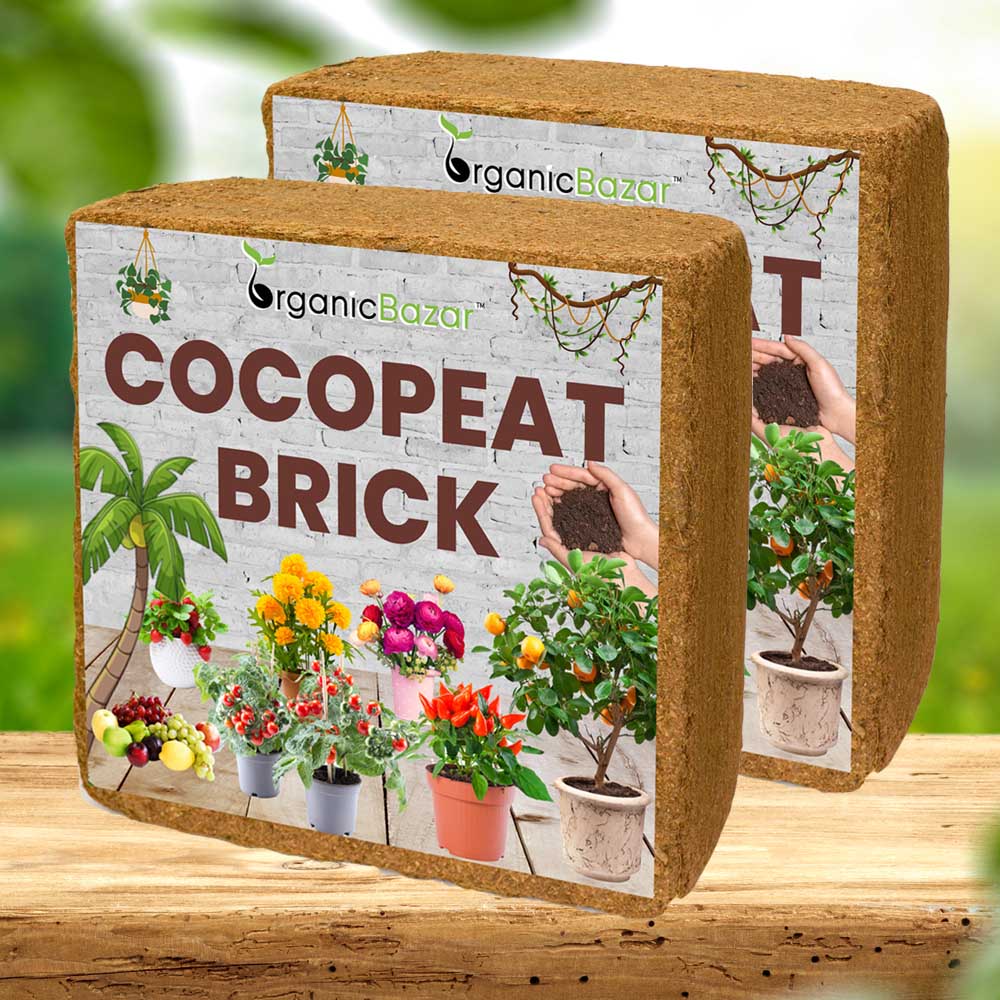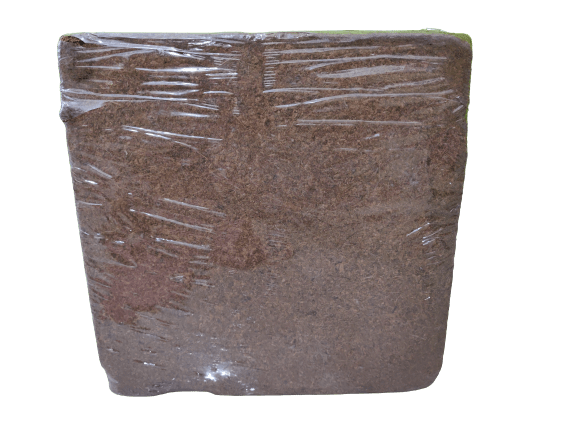 Cocopeat Brick 10 Kg Block for Gardening
Sale price
₹ 799.00
Regular price
₹ 1,299.00
Tax included.
Cocopeat Brick 10 Kg Block for Gardening
Sale price
₹ 799.00
Regular price
₹ 1,299.00
Product description
Shipping & Return
Cocopeat is an environment-friendly soil amendment made of compressed coconut husks. It is also known as Coir Dust, Coir Pith, and Coco Coir. It has a high water-absorbing capacity, is very lightweight, and helps plant roots to expand by maintaining good drainage and airflow. Because of these characteristics, coco coir brick is used in gardening to prepare seedlings from seed, to make the soilless potting mix, and to mix it into the soil to prevent it from hardening.
Cocopeat Brick is a natural, environmentally friendly product that has many uses in gardening. This Coco Coir 10 kg Block provides a suitable growing medium for germinating seeds and roots to grow with good water absorption capacity and aeration for young roots
About this item
Actual Weight - 9  to 10 kg.
Expands up to 150 L of cocopeat powder.

Retains moisture, stores, and releases nutrients to roots over a long time, enhancing plant growth.

High water holding capacity.

Coco Coir does not even get fungal, due to which the seeds germinate easily.

Ideal for making growing media for plants.

There is no risk of root disease by using cocopeat.

Cocopeat bricks are used for Kitchen gardens, Terrace gardening, Horticultural, Agricultural, Nursery, and Greenhouse applications.
How to use
Please watch the video by clicking on the link given below for better use of Cocopeat.
Shipping Costs
Free Delivery: Available for Orders Above INR 499.
Prepaid Orders Below INR 499: Shipping Charge of INR 54.
Cash on Delivery Orders Below INR 499: Shipping Charge of INR 84.

Return Policy
Satisfaction Guaranteed: Return or Exchange Within 7 Days of Delivery.
Technical Details
Package Dimension: 31*31*19 (L*W*H)
Item Weight :
Net Quantity: 1N
Colour : N/A
Assembly Required: No
SKU : Cocopeat

Additional Information
Brand : OrganicBazar
Country of Origin: India
Manufacturer: HEALTHUNBOX PRIVATE LIMITED
Consumer Care: Phone: 9513316259 | Email - support@organicbazar.net
Consumer Care Address: P NO 225, NEAR OF WATER TANK, VIPATPURA, Narsinghpur (M.P) 487001
Reviews
Value for Money
Abs wonderful product & helps the soil quality. Also after soaking it in water the quantity turned out huge. Enjoying this superb product. The plants seem to growing very well and healthy.
That's fantastic to hear! It sounds like the Cocopeat Brick is a hit in your gardening endeavors. Getting a good quantity after soaking it must have been a pleasant surprise.
To much High price
Sir 10 kg market m 300 ka h aur ap 800 ka sell kar rahe ho
We understand your concern, and we'd like to provide some insight into our pricing.
Our products are sourced, processed, and quality-checked to meet the highest standards. This involves costs related to quality control, packaging, and customer service. We strive to provide not only high-quality products but also excellent customer support, which may contribute to a slightly higher price.
I got 9 kg
I got 9 kg ...Dear customer please 10 kg was at the time of packaging it can be varied due to change in temperature and other factors
Thank you for sharing your feedback regarding our Cocopeat Brick 10 Kg Block for Gardening. We appreciate your understanding that the weight can vary due to factors like temperature and packaging.
Your understanding is valued, and we're committed to providing the best possible product quality. If you have any more feedback or questions in the future, please feel free to reach out. Your satisfaction is important to us.
Cocopeat Brick 10 Kg Block for Gardening
Thankyou for the feedback.