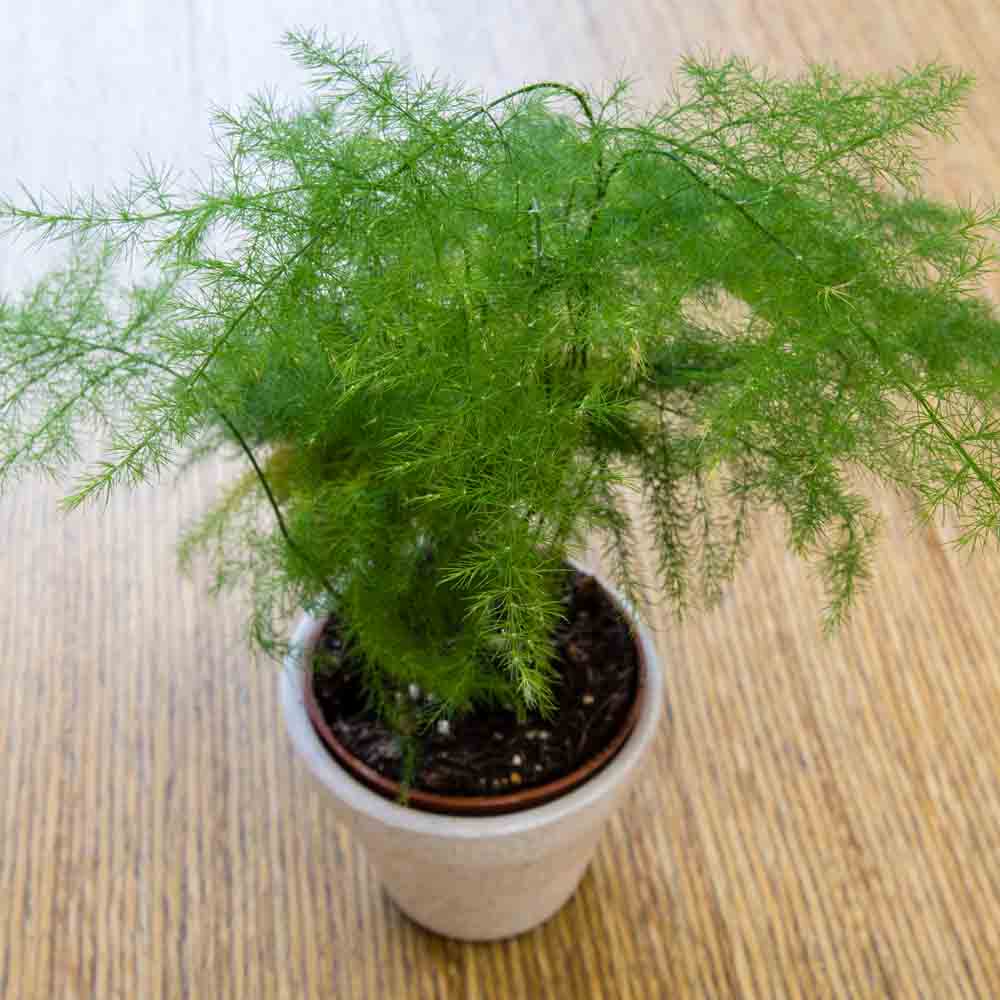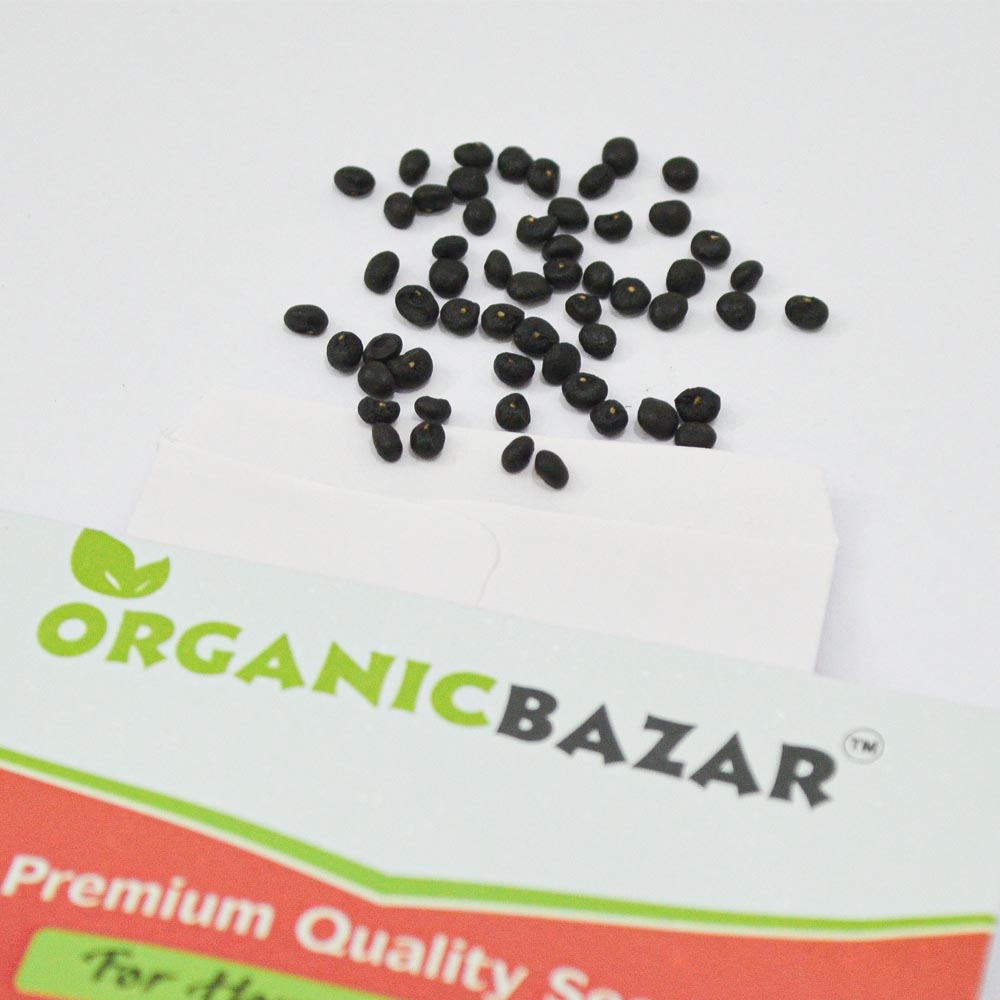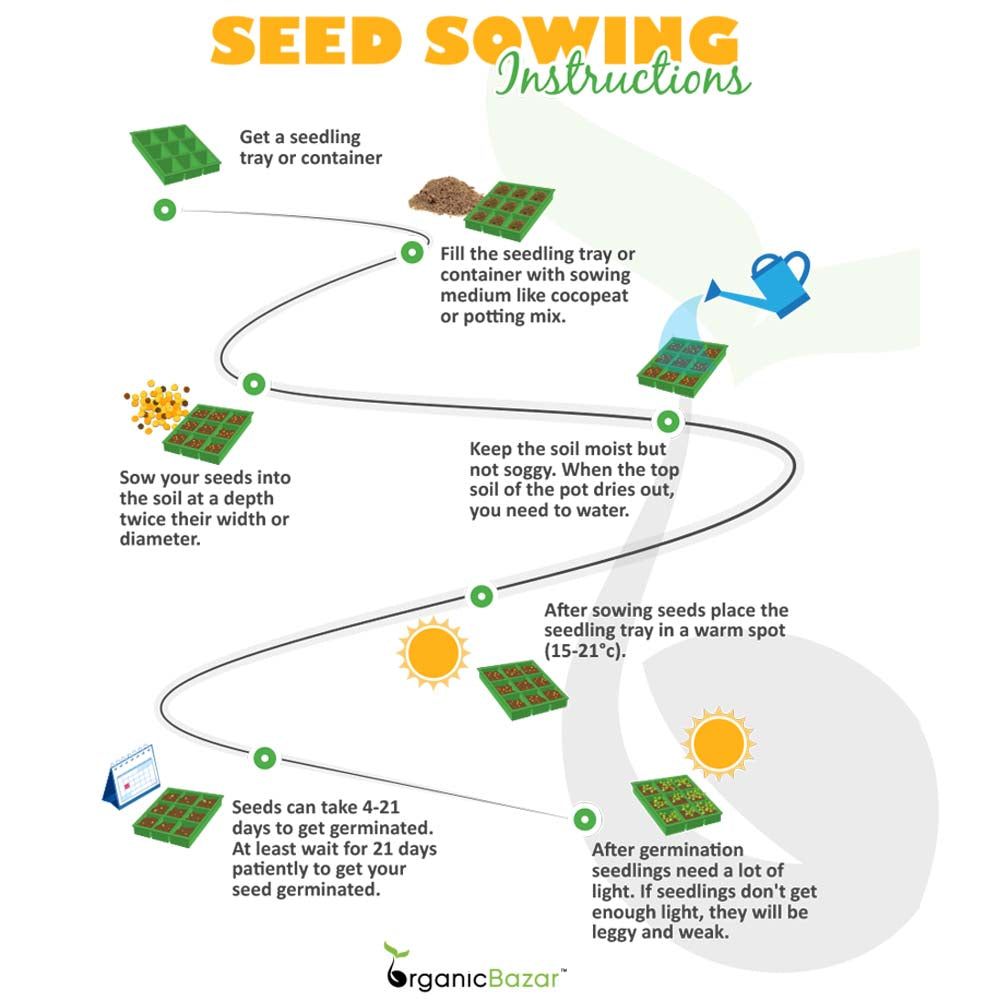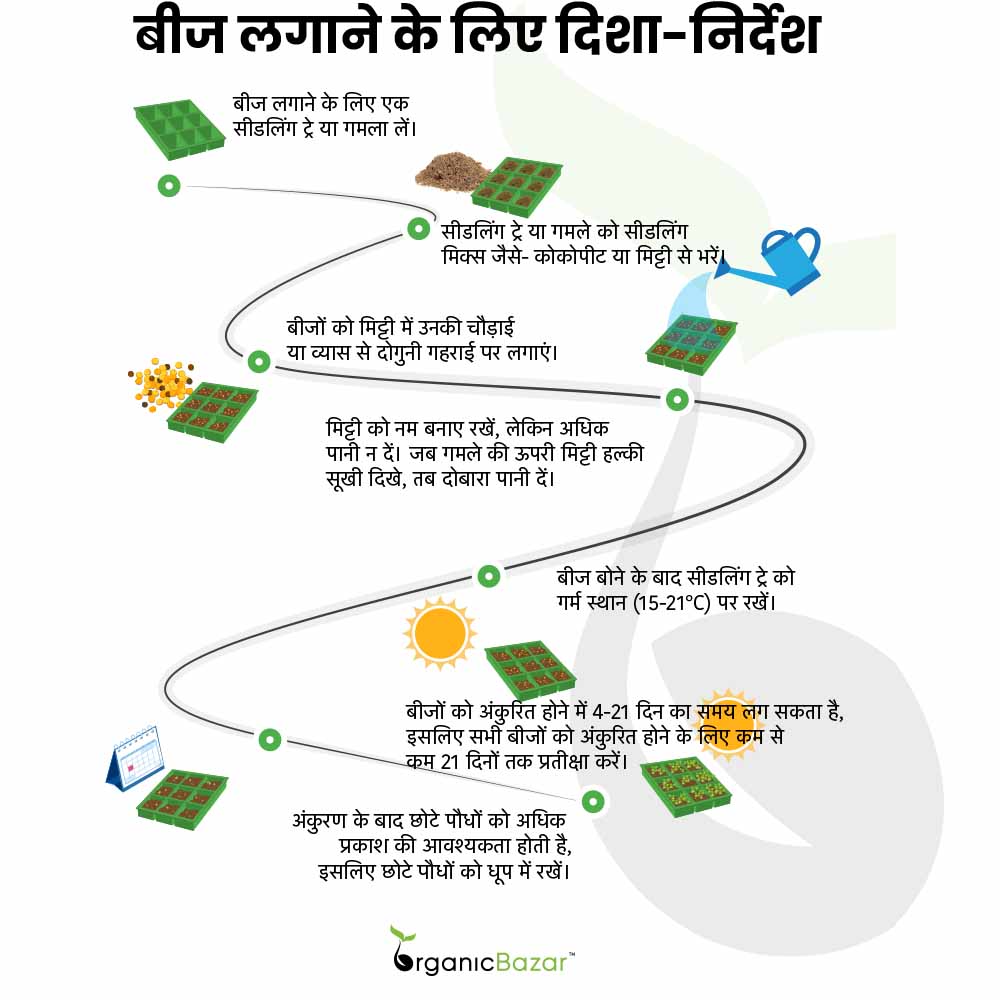 Asparagus Seeds (Shatavari/शतावरी के बीज)
Sale price
₹ 49.00
Regular price
₹ 90.00
Tax included.
Asparagus Seeds (Shatavari/शतावरी के बीज)
Sale price
₹ 49.00
Regular price
₹ 90.00
Product description
Shipping & Return
Asparagus has 90% water and is low in calories and is widely used in Ayurvedic medicines. Asparagus is a herbaceous plant but it is eaten as a vegetable. In this information, you will learn how to grow asparagus from seed, in addition, you will learn the tips for its care.
Buy the Best quality Asparagus Seeds Online at the best price from
www.organicbazar.net
with a high germination rate.
About this item
Number of Asparagus Seeds: 50 Seeds
Where to grow: Balcony or terrace garden
Growing season: Spring, and Rainy
Sowing method: Direct in pots
Germination Time: 25-30 days
Germination Temperature:

21-30ºC

Sowing distance: 45 cm Plant to Plant
Edible parts: Spears (stems) are edible
What size grow bag is best for Asparagus?
Asparagus Growing Season In India  
Asparagus prefers a mild climate to grow successfully, a temperature of around 21-30ºC is sufficient for planting it. It is generally grown in early spring in February-March and during the rainy season in June-July.
How To Grow Asparagus In Pots  
Asparagus
takes
up to 3 years to grow from seeds. Asparagus has a deep-root system and takes 1 month to germinate and 2 years to develop its roots in the soil. Asparagus
seeds can be sown directly into any pot or grow bag in a moderate climate.
To plant
Asparagus
, you need a pot or grow bag at least 15-24 inches wide and deep with well-draining holes. The optimum temperature for seed germination is between
21-30ºC.
Asparagus Seeds Sowing Method 
Select a pot or grow bag, fill it with potting soil then sow asparagus seeds
about 0.5 inches deep and 3-5 inches apart in the soil.
Water the soil through a watering can, asparagus seeds will germinate in about 1 month.
They can germinate early or late depending on growing conditions.
Best Fertilizer For Asparagus Plants
For better growth of the asparagus plant, you can mix organic fertilizers like cow manure, vermicompost, neem cake, and mustard cake in the soil every few months.
Asparagus Plants Care 
Soil -
Use well-draining, nutrient-rich, and loamy soil with a ph of 6.5 to 7.0 for planting
Asparagus
.
Water -
Asparagus needs regular watering during the summer and when the plant is young. When the plants are old, give them 1 inch of water per week. Keep the soil moist and avoid overwatering as this can lead to fungal diseases and root rot.
Sunlight -
The asparagus
 plant requires 6-8 hours of sunlight, it cannot tolerate extreme hot and cold weather, so keep the plant indoors during winter.
Temperature -
Asparagus grows best in temperatures between 20-30ºC.
Very high temperatures affect plant growth and temperatures below 10ºC kill the asparagus plant.
Common pests and diseases -
Beetles are one of the most troubling problems in the asparagus plant. Apart from this, there are no serious problems with asparagus. A spray of neem oil is good for getting rid of beetles.
Harvesting Of Asparagus 
It can take 2-3 years for asparagus plants to grow fully and you can harvest asparagus when they are about 6-10 inches tall.

Once asparagus is fully grown, you can enjoy edible spears (stems) for more than 15 years.
Asparagus Plants Special Features
Common name -

Sparrow grass, garden asparagus

Scientific name - Asparagus Officinalis

Height - About 5 feet 

Level of growing - Hard
FAQ
Why are my Asparagus seeds not germinating?
Asparagus seeds will not germinate because of improper growing conditions like not getting enough sunlight, sowing seeds too deep in the soil, overwatering, or under-watering.
What is the best way to grow asparagus?
Asparagus prefers well-drained soil, moderate water, and mild temperature neither too hot nor too cold.
Can asparagus grow in pots?
Yes, asparagus can grow in pots but as we know that it has deep roots so the size of the pot should be at least 15- 24 inches wide and deep.
What can you not plant near asparagus?
Tomato and Alliums like leeks, garlic, and onion should not plant near
Asparagus because it affects the growth of the Asparagus plant.
Shipping Costs
Free Delivery: Available for Orders Above INR 499.
Prepaid Orders Below INR 499: Shipping Charge of INR 54.
Cash on Delivery Orders Below INR 499: Shipping Charge of INR 84.

Return Policy
Satisfaction Guaranteed: Return or Exchange Within 7 Days of Delivery.
Technical Details
Package Dimension: 12cm*09cm
Item Weight : 90mg
Net Quantity: 50N
Colour : N/A
Assembly Required: No
SKU : Asparagus

Additional Information
Brand : OrganicBazar
Country of Origin: India
Manufacturer: HEALTHUNBOX PRIVATE LIMITED
Consumer Care: Phone: 9513316259 | Email - support@organicbazar.net
Consumer Care Address: P NO 225, NEAR OF WATER TANK, VIPATPURA, Narsinghpur (M.P) 487001
Reviews
Satisfied with germination
Good quality seeds for germination.