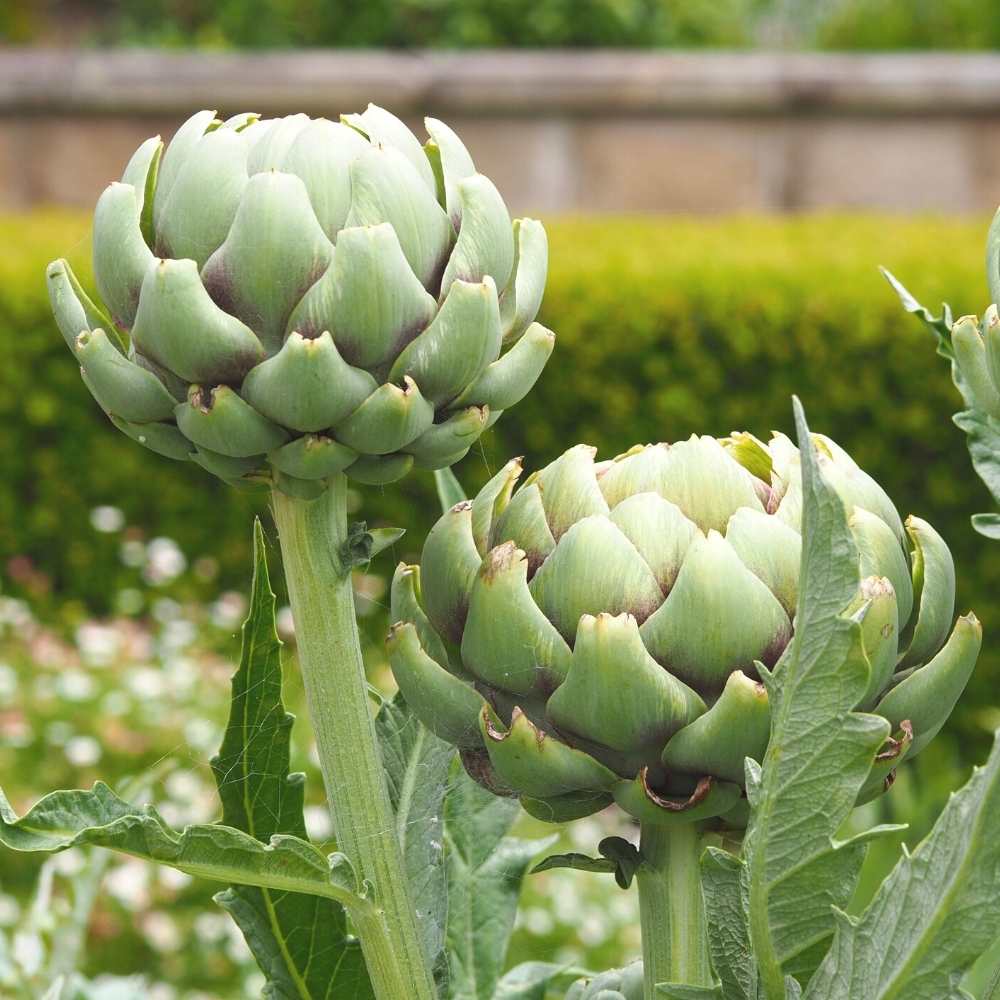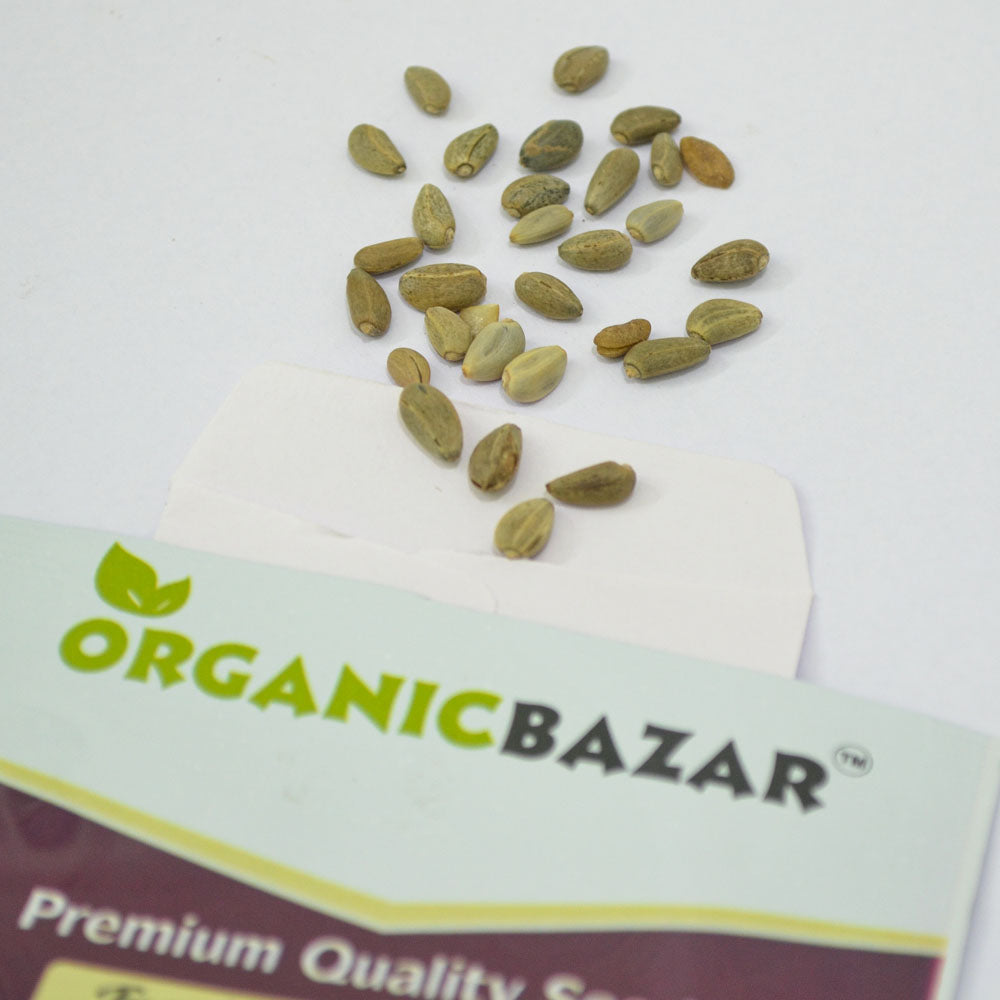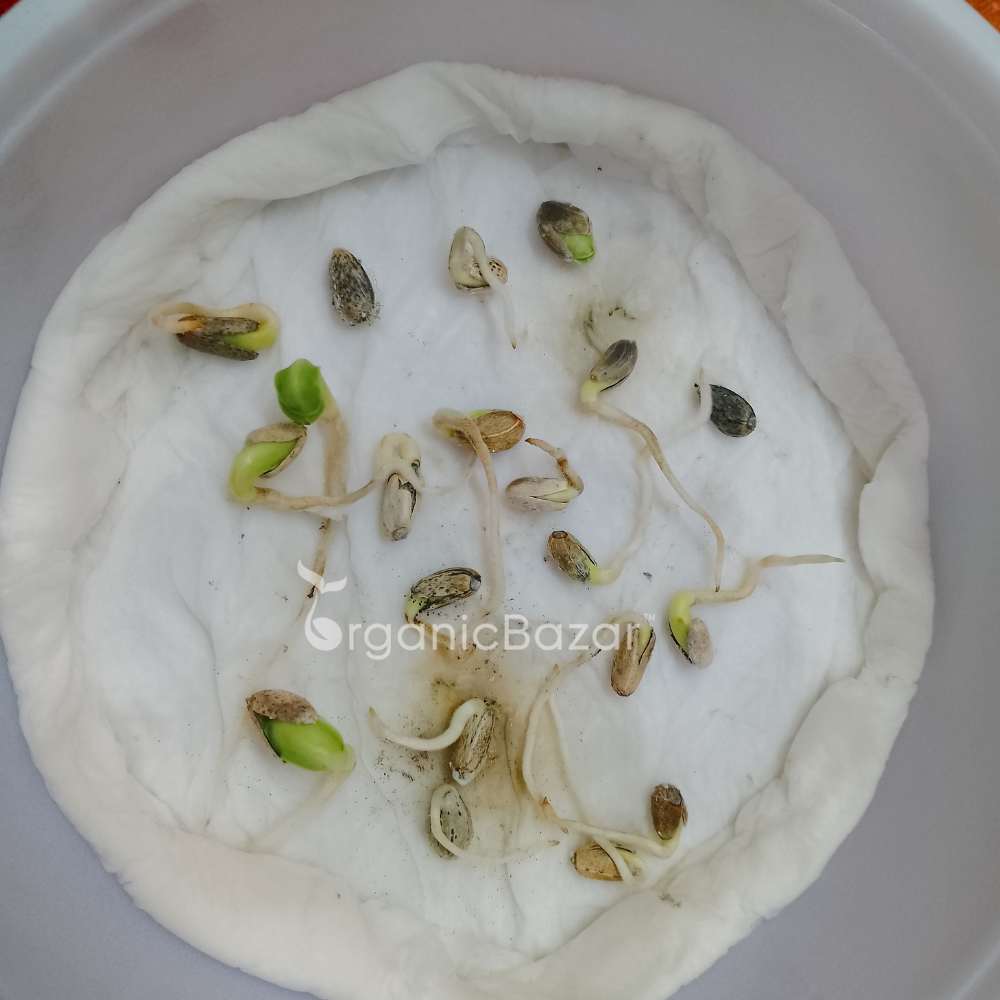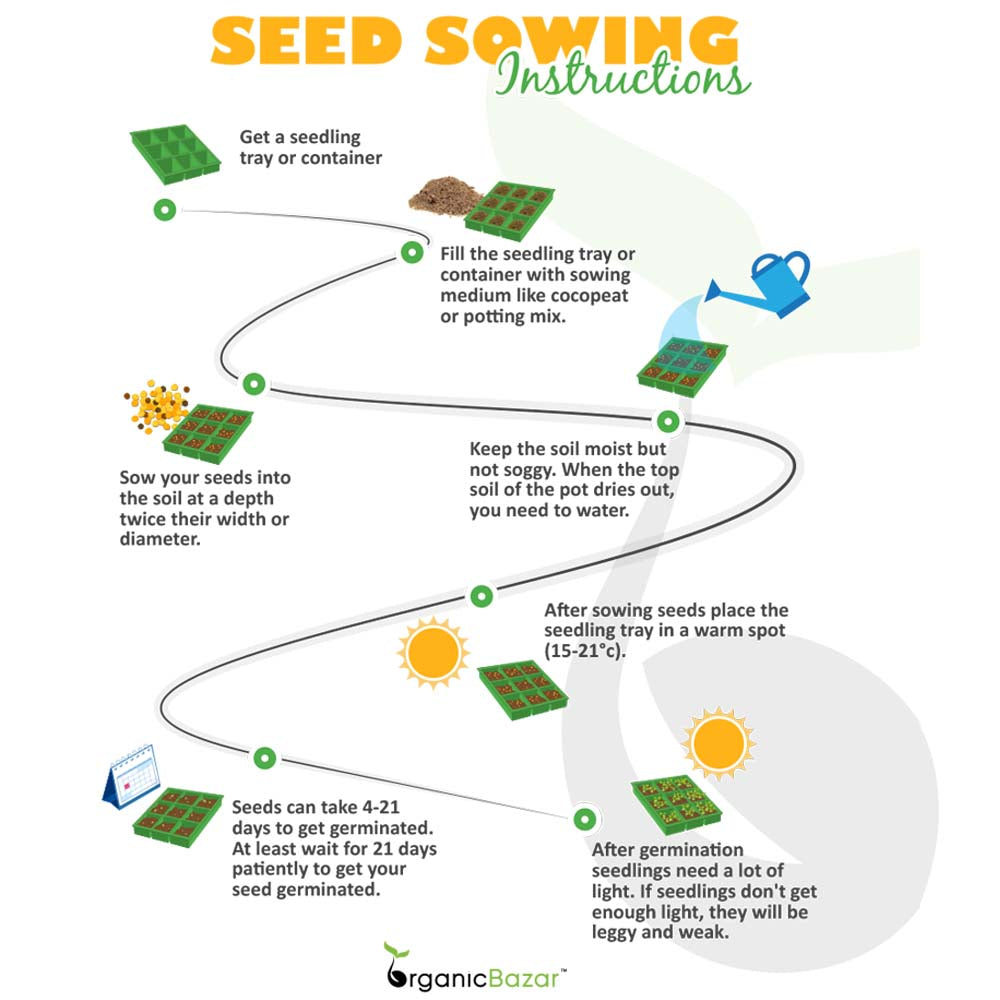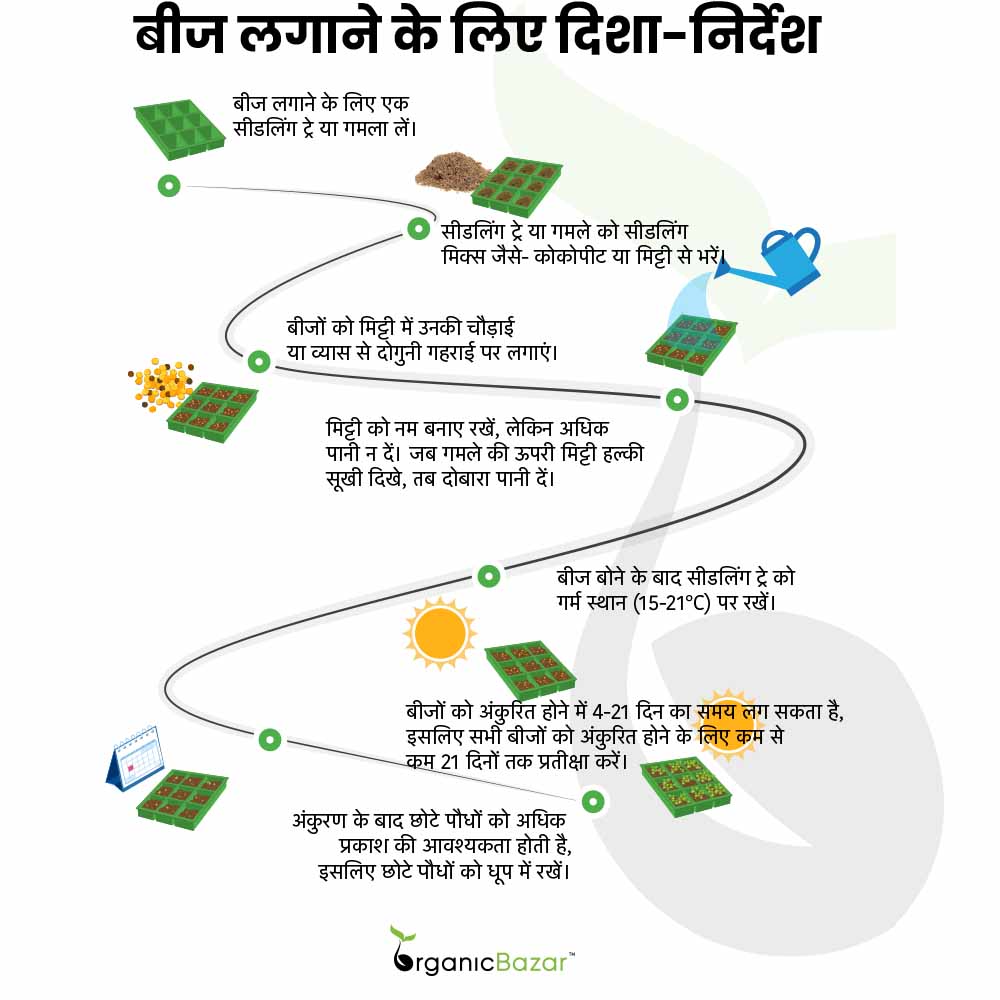 Artichoke Green Globe Seeds
Sale price
₹ 69.00
Regular price
₹ 120.00
Tax included.
Artichoke Green Globe Seeds
Sale price
₹ 69.00
Regular price
₹ 120.00
Product description
Shipping & Return
Artichokes are a perennial vegetable that are very good for our brain as well as our gut. The edible portion of the Artichoke plant consists of the flower buds before the flowers come into bloom. The Globe Artichoke also known by the names French artichoke and Green Artichoke that is a variety of a species of thistle cultivated as a food. The Green Globe artichoke is not only a highly nutritious food but also very delicious in taste; the plant is so attractive it is also grown as an ornamental. Most of the gardeners want to grow artichoke green globe vegetable at home because it's not easily available in local market. Buy the best quality Artichoke Green Globe Seeds Online at the best price in India from 
www.organicbazar.net
 with a good germination rate.
About this item
Number of Green Globe Artichoke Seeds: 30 Seeds

Where to grow: Balcony or terrace garden

Sowing season: Throughout the year (Spring or Autumn)

Mode of sowing: Sow the seeds 0.5 inches deep in a Container, or Pots.

Germination temperature: 18-28°C

Germination Time: 7 to 18 days from sowing

Harvest:  80-120 days
Edible part: flower buds before the flowers
What size grow bag is best for Artichoke?
Artichoke Green Globe Plant Growing Season
Mild cool weather (temperature between 10-28 degree Celsius) is the best to grow artichokes in India. In other words November to March is suited for sowing artichokes seeds. However artichokes plant also grows successfully in warm climate.
How To Grow Artichokes Green Globe In Container
Direct sowing method is best for planting artichokes green globe in any container. The best size of
pot/grow bag
is 12-15 inches height and width for faster growth of artichoke plant. Ideal soil temperature for sowing artichoke seeds is 18-26°C.
Artichokes Green Globe Seeds Sowing Method
Sown green globe artichoke seeds about 0.5-1 inch deep in soil at a distance of 3-4 inches between two plants. Gently water the soil and keep the soil evenly moist till the seeds germinate. Seeds will take about 1-3 week to germinate (depend on growing conditions).
How To Fertilize Artichokes Plant
No extra need of fertilizer for artichokes plant, if you add fertilizer at the time of planting.
Apply only balanced vegetable plant fertilizer to your artichokes green globe plant in every 2 weeks during growing season.
Artichokes Green Globe Plant Care Tips
Water –
Water your artichoke plant frequently and deeply 1 to 3 times a week
Soil –
For better growth of artichoke plant use sandy, well drained and fertile soil.
Sunlight –
Artichokes green globe prefer 6-8 hours of full sunlight, also can tolerate some shade but the flower buds will suffer.
Temperature -
Ideal growing temperature for artichokes is 10-28 degree Celsius.
Common pests and disease -
Alfalfa loopers, aphids, artichoke plume moths, flea beetles and spider mites are the common pests found in artichokes plant. Artichoke curly dwarf virus, bacterial crown rot and powdery mildew makes foliage white, stunted and wilted. Use organic pesticides
neem oil
to avoid these insects and pests.
Mulching –
When your artichoke seedling has a few leaves, apply a layer of mulch 2-3 inches thick; this will help retain moisture and protect your plants from weeds
.
Artichoke Green Globe Harvesting Time
Green globe artichokes will take 80-120 days for mature from sowing.
Do not harvest artichokes until buds begin to open.
Use a sharp knife or scissor to cut the bud off of the stems, with about 2 inches of stems attached.
The upper portion of stem is edible and is cooked as a vegetable.
Artichokes Green Globe Plant Special Features
Common name – Artichoke, globe artichoke, green artichoke and French artichoke
Scientific name – Cynara Scolymus
Height – Above 4 feet
Flower – Purple
FAQ
What temperature cannot artichokes tolerate?
Artichokes cannot tolerate temperature below -3 degree Celsius (25 degree Fahrenheit) during winters.
How many artichokes do you get from one plant?
Most varieties can produce 6-8 artichokes per plant and some can produce up to 10 artichokes.
Do artichokes need full sun?
Artichokes thrive in full sun to partial shade; but the flower buds will suffer in partial shade.
Do artichokes grow in hot weather?
Artichokes green globe prefer cool, mild climate to grow but also grow well in warm climate.
Why is my artichoke plant dying?
There are different reasons behind artichokes plant dying such as poor or soggy soil, plant does not get proper sunlight and due to less water, the plant starts dropping its leaves and its buds production is reduced.
Do artichoke plants come back every year? 
Yes, artichokes are a perennial vegetable that will come back every year.
Do artichokes flower?
Yes, artichoke flowers are usually in full bloom during the summer, so you need to cut them once flowers start to wither, otherwise the plant will put all its energy into making seeds and stop producing fruit.
Can artichokes be grown in pots? 
Artichokes green globe can easily grow in pots or container if you grow them in large pots (at least 15 inch deep and wide).
How do you save artichoke plant from insects?
Use organic pesticides
neem oil
on artichoke plants from time to time and make free from diseases and insects.
Why my artichoke leaves getting wilting?
Overwatering is the main reason behind wilting; so avoid overwatering and keep the soil moist.
Why are my artichoke seeds not germinating?
Artichoke green globe seeds will not germinate because of improper growing conditions like not getting enough sunlight, over watering or under watering.
Note : Images are for reference purposes only. Actual product may vary in shape or appearance based on climate, age, height, etc.
Shipping Costs
Free Delivery: Available for Orders Above INR 499.
Prepaid Orders Below INR 499: Shipping Charge of INR 54.
Cash on Delivery Orders Below INR 499: Shipping Charge of INR 84.

Return Policy
Satisfaction Guaranteed: Return or Exchange Within 7 Days of Delivery.
Technical Details
Package Dimension:
Item Weight :
Net Quantity:
Colour : N/A
Assembly Required: No
SKU : Artichoke-Green-Globe

Additional Information
Brand : OrganicBazar
Country of Origin: India
Manufacturer: HEALTHUNBOX PRIVATE LIMITED
Consumer Care: Phone: 9513316259 | Email - support@organicbazar.net
Consumer Care Address: P NO 225, NEAR OF WATER TANK, VIPATPURA, Narsinghpur (M.P) 487001