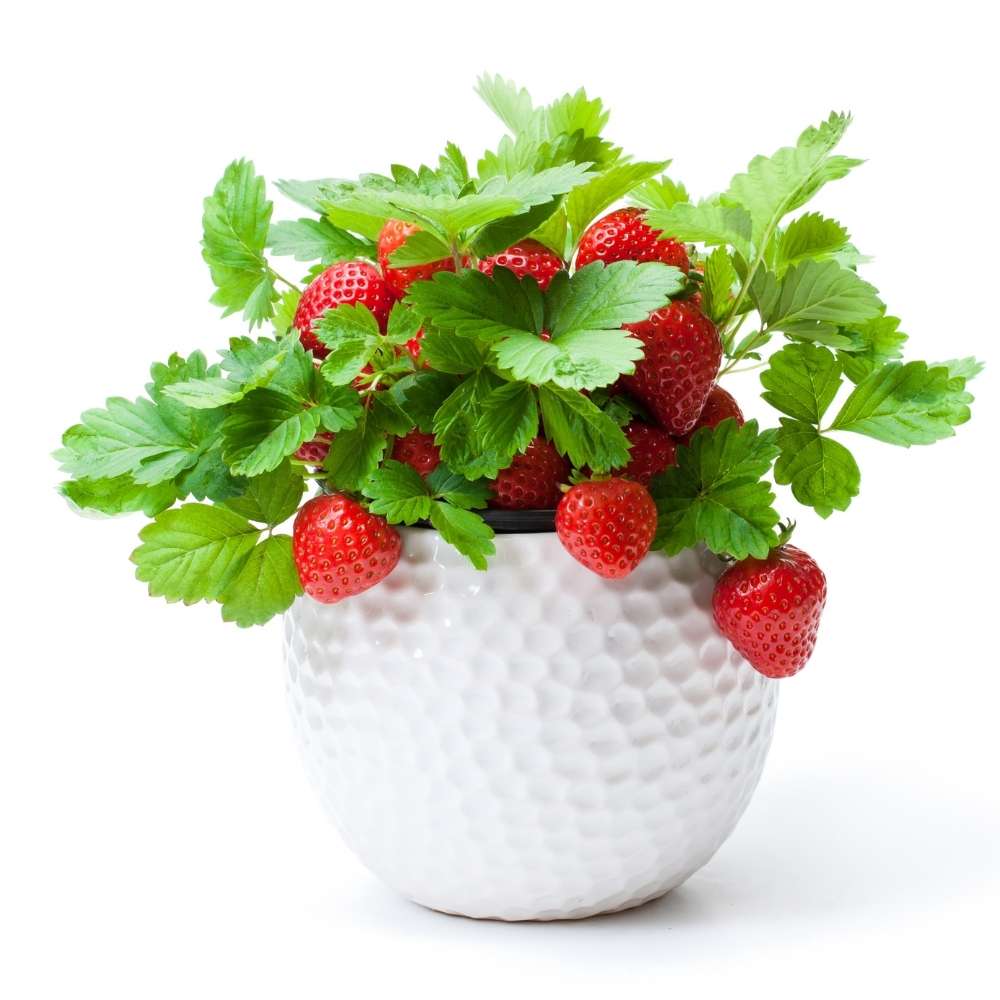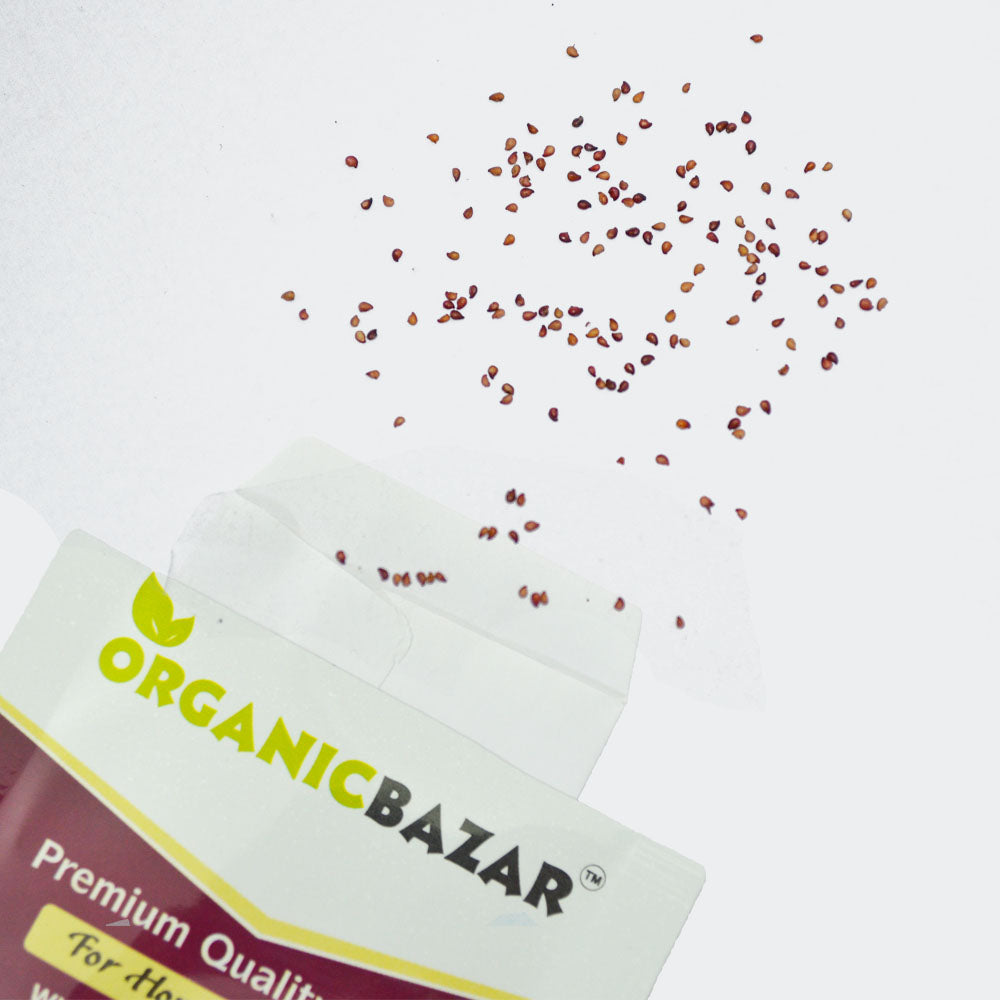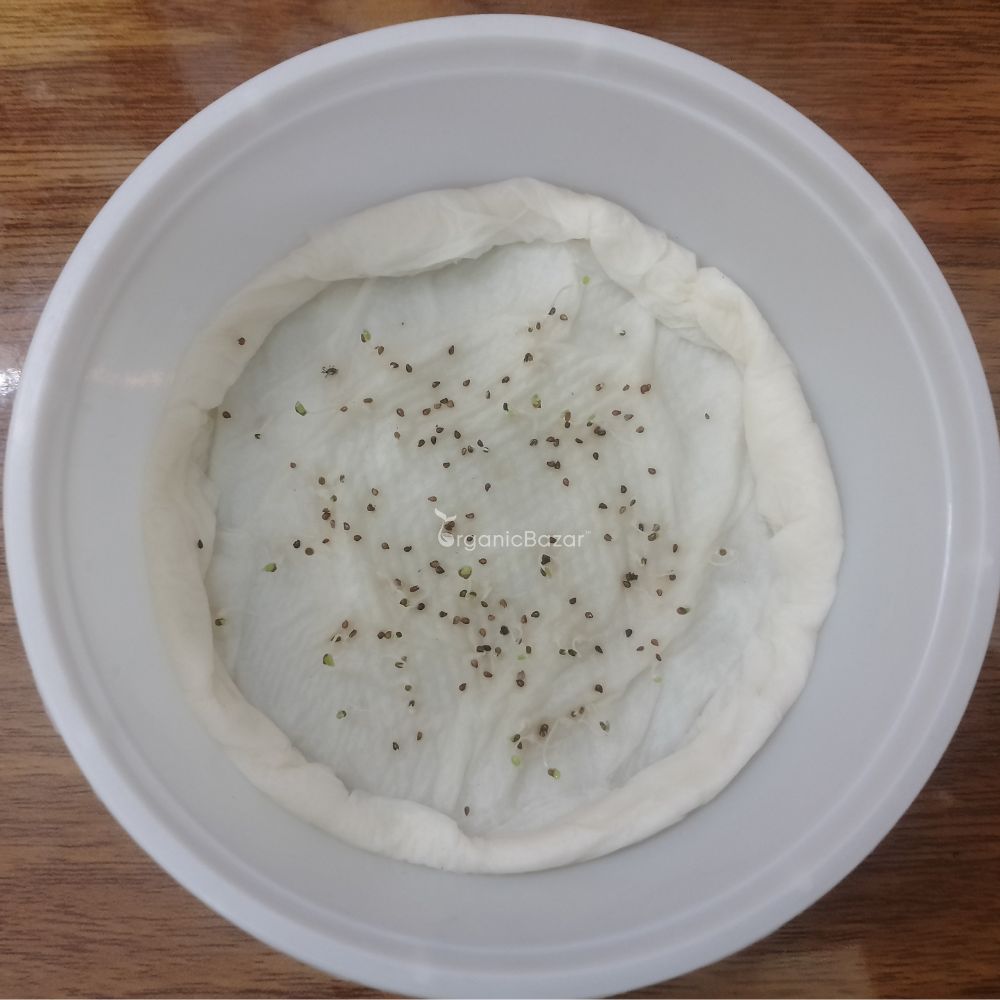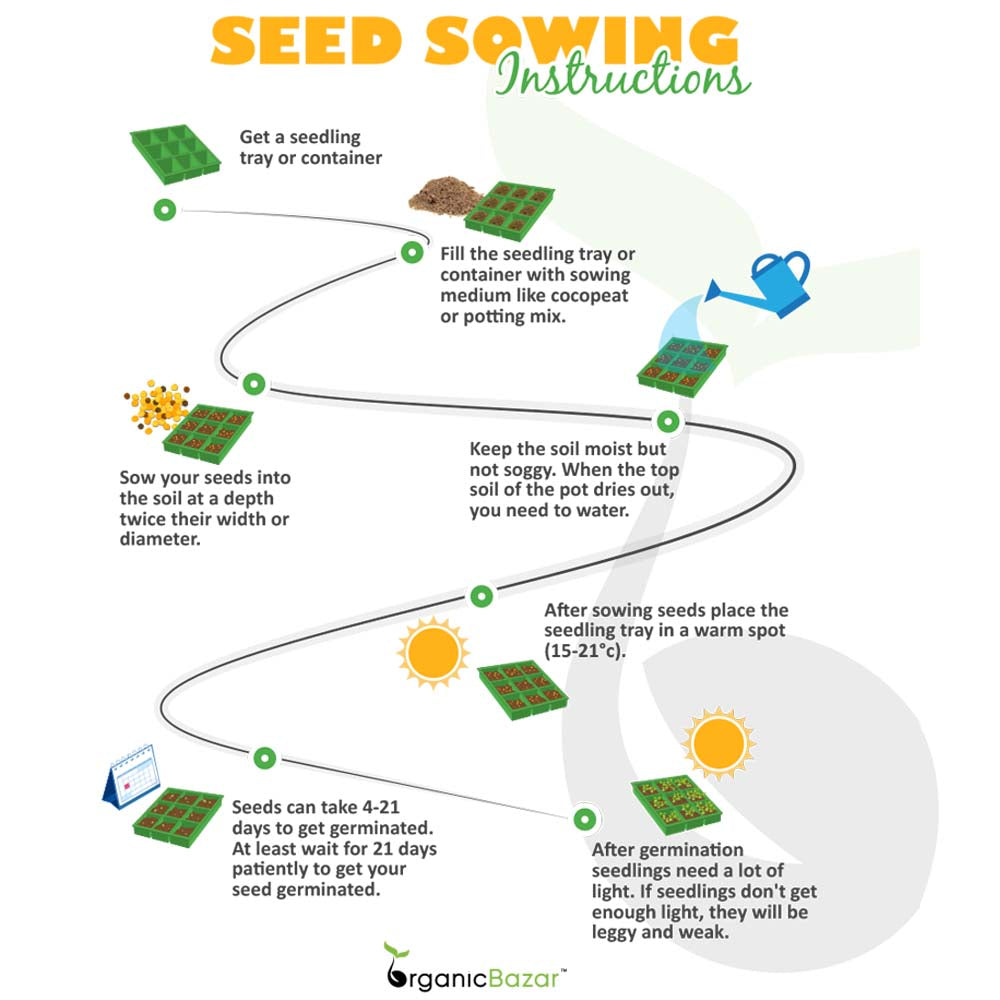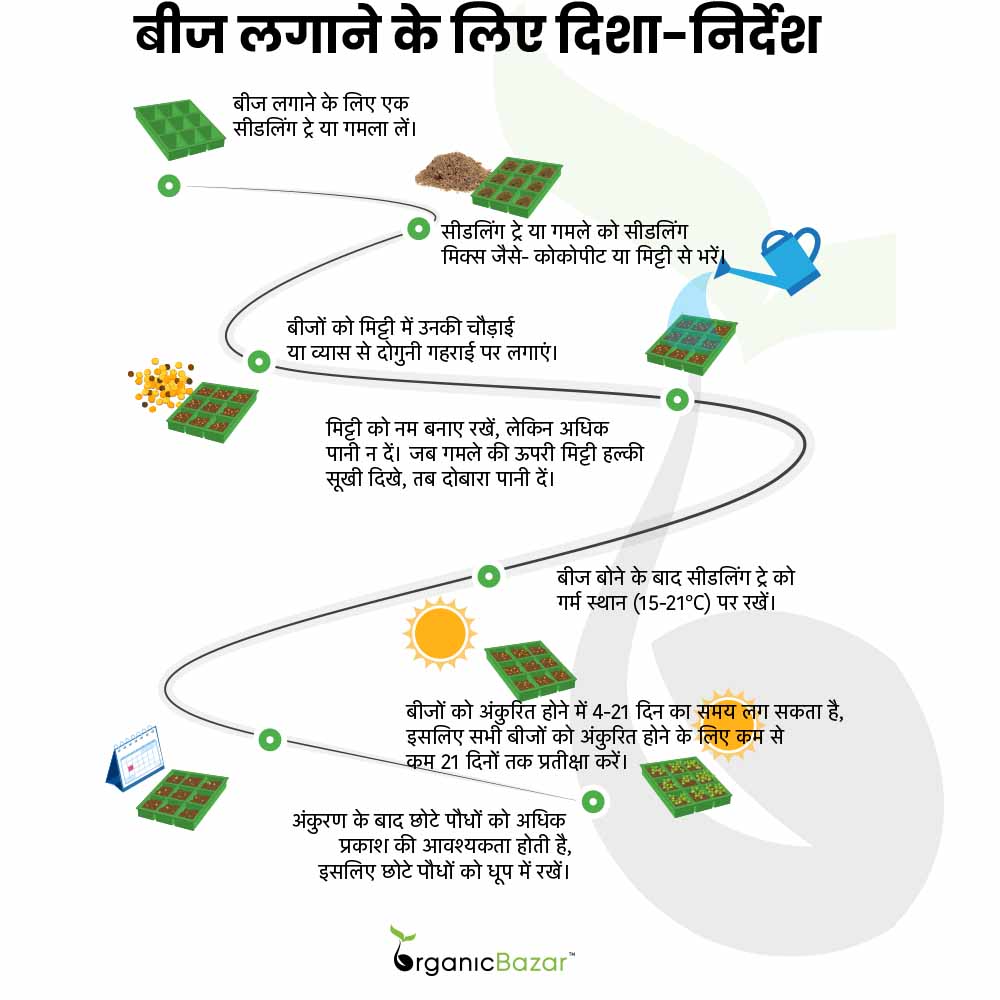 Alpine Strawberries Seeds (अल्पाइन स्ट्रॉबेरी के बीज)
Sale price
₹ 99.00
Regular price
₹ 179.00
Tax included.
Alpine Strawberries Seeds (अल्पाइन स्ट्रॉबेरी के बीज)
Sale price
₹ 99.00
Regular price
₹ 179.00
Product description
Shipping & Return
Alpine strawberries grow both insides on your windowsill and on an open terrace. This sour and sweet flavored strawberry also has many health benefits. Strawberries are a good natural source of antioxidants, vitamin C, protein, and minerals. Buy the Best quality alpine strawberry Seeds Online at the best price in India from
www.organicbazar.net
with a good germination rate.
Forget buying strawberries, learn how to grow them at home in easy steps. Here we are telling some tips on growing strawberries at home. If you also want to plant strawberry plants at home, then learn the easy way to grow them in a pot at home.
About this item
Number of alpine strawberries seeds: 100 Seeds
Where to grow: Balcony or terrace garden
Growing season:

Winter Season

Sowing method: Seedling transplant
Germination temperature: 18-25°C
Germination Time: 14 to 40 days
Harvesting time: 4-5 months after transplant
What Size Grow Bag is Best for Alpine Strawberries?
Alpine Strawberries Plant Growing Season In India
Alpine strawberries (Fragaria vesca) are a type of strawberry that can be grown in India. The best time to plant alpine strawberry seeds in India depends on the region and climate, but they generally prefer cool to mild temperatures.
North India: Late September to early November.
South India: October to December.
How To Grow Alpine Strawberries In Pots
Generally, strawberry seeds are sown in a
seedling tray
and then transplant after the seeds germinated. The best soil temperature for germinating alpine strawberry seeds is between 18-25℃.
Alpine Strawberries Seeds Sowing Method
Take a
seedling tray
or small pot, fill it with
coco peat
medium, and spread the alpine strawberry seeds over it, then cover the seeds with a thin layer of soil
. Give light water or sprinkle some water with a water sprayer. Do not sow the seeds too deeply as strawberry seeds are very small in size. Keep the seedling in a sunny place until the seed germinates. Strawberry seeds are hard to germinate and will take 14 to 40 days to germinate (not all seeds will germinate at once, so be patient) wait for it to germinate.
After germination of strawberry seeds, when seedlings are 4-6 inches in height at that time transplant them into individual pots and plant only 1-2 saplings per pot.
When to Fertilize Alpine Strawberries Plants
Add top dressing compost to your alpine strawberry plant every spring or you can fertilize your strawberry plants with organic compost (
cow manure
,
vermicompost
, or
neem cake
) during the growing season or before the plant starts flowering.
When to Watering Alpine Strawberry Plants
Watering is necessary immediately after planting strawberries. After that, when the 1-inch soil above the pot looks dry, then water it again.
In general, long periods of hot, dry climates may require watering the alpine strawberry plant daily, and as the plants grow and develop roots, they will need more frequent watering.
It is to be noted that while watering it is essential that the plant is healthy and free from disease/mold. So do not wet the leaves.
Alpine Strawberry Plants Care Tips
Soil –
Soil with good drainage loam soil that is full of organic matter is beneficial for growing strawberries.
Sunlight –
Strawberries grow best in full sun however they tolerate partial shade and even a little sun. Give at least 4-6 hours of sunlight but avoid extreme sunlight that can burn leaves, so be careful.
Temperature –
Strawberry plants grow quickly in temperatures between 15-26℃.
Common pests and diseases -
Aphids, spider mites, and strawberry root weevils are the common pests found in strawberry plants, and some diseases which infected the alpine strawberries plant are anthracnose, leather rot, and angular leaf spot. Use
neem oil
to avoid these insects and pests.
Mulch
– To avoid weeds, soil pollution, and other side effects, mulching should be done around the strawberry plant for a good harvest. Mulching is necessary after the strawberry plants have flowered or you can mulch your strawberry plant during winter to protect them from cold weather.
How to Harvest Alpine Strawberries
Harvest strawberries within 4 to 5 months after transplant.
Most strawberry plant flowers produce fruits three times during the spring, summer, and fall seasons.
Cut ripe strawberries when they are completely red.
Harvest strawberry fruits regularly to produce more fruit.
Alpine Strawberry Special Features
Common name – Alpine strawberry, wild strawberry, woodland strawberry
Scientific name - Fragaria vesca
Plant height – 6 to 12 inches
Flower color – White
FAQ
Why are my strawberries tasteless?
Strawberries are tasteless or less sweet when grown in wet weather or the plant receives too much water. The extra water dilutes the sugars in the strawberry fruit.
Why my strawberries are dying?
The reason for dying strawberry plants is because of nutrient deficiency in the soil, overwatering, and under-watering.
Shipping Costs
Free Delivery: Available for Orders Above INR 499.
Prepaid Orders Below INR 499: Shipping Charge of INR 54.
Cash on Delivery Orders Below INR 499: Shipping Charge of INR 84.

Return Policy
Satisfaction Guaranteed: Return or Exchange Within 7 Days of Delivery.
Technical Details
Package Dimension: 12cm*09cm
Item Weight : 7mg
Net Quantity: 100N
Colour : N/A
Assembly Required: No
SKU : Alpine-Strawberries

Additional Information
Brand : OrganicBazar
Country of Origin: India
Manufacturer: HEALTHUNBOX PRIVATE LIMITED
Consumer Care: Phone: 9513316259 | Email - support@organicbazar.net
Consumer Care Address: P NO 225, NEAR OF WATER TANK, VIPATPURA, Narsinghpur (M.P) 487001
Reviews
99 %Germination
highly recommend organic bazar site ,because provided by the our products high quality .
Thank you for recommending our products. We are glad you are happy with the products!!
Better than expected
I just ordered these seeds I had no chances in my mind that I can grow strawberry plants on a pot because I don't even know how to grow plants but I ordered them just because it sounds cool but now I really have strawberries on my terrace thank you organicbazaar for delivering these seeds to my home and making it all easy for me
Thank you for the review.
Thank you for sharing images and review.
Thank you for the review.
I LOVE NATURE AND MY PLANT, I LOVE AGRI.
I love ☘️ plants and i want to give a small donation to our nature.
All of your products is very good and perfect.
Only required improvement in your delivery service, still you depends on DHILIVERY , but in some areas they are cheating with your valuable costomers.
Need improvement in this field only.
Sure sir, we will consider your feedback.