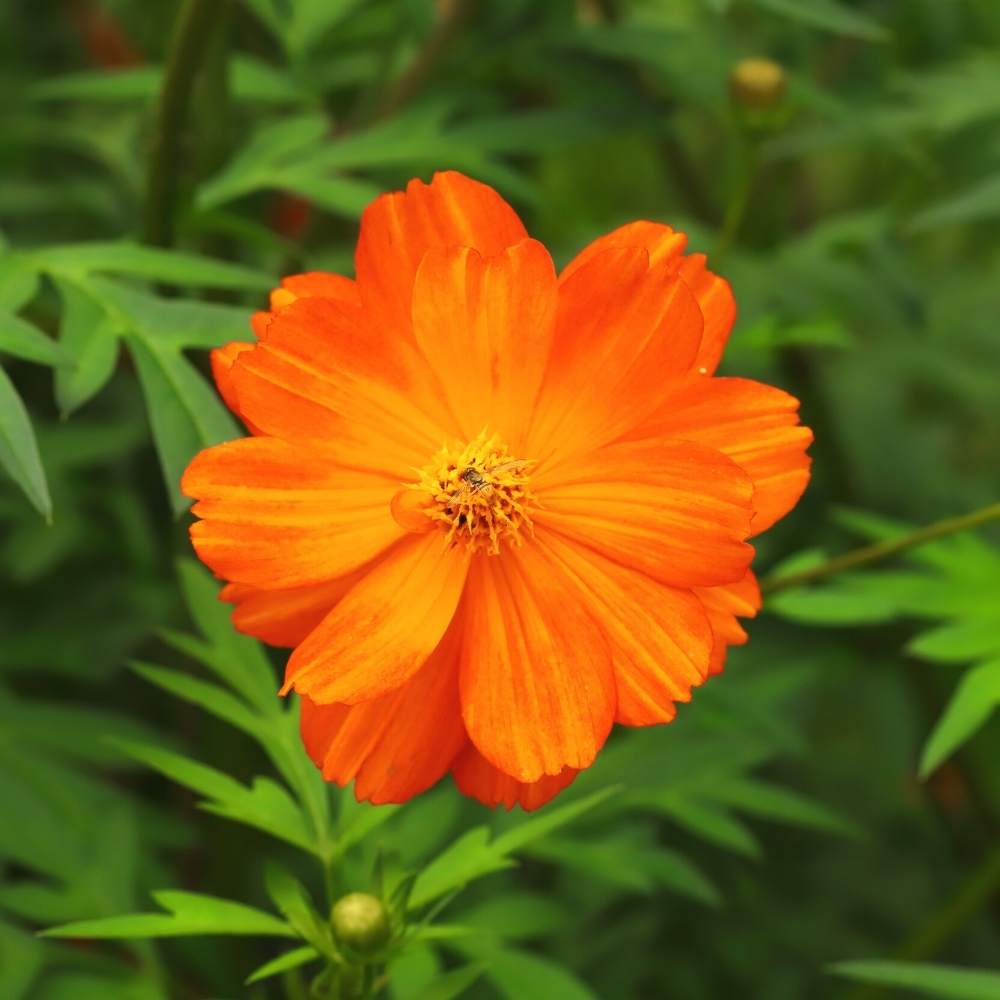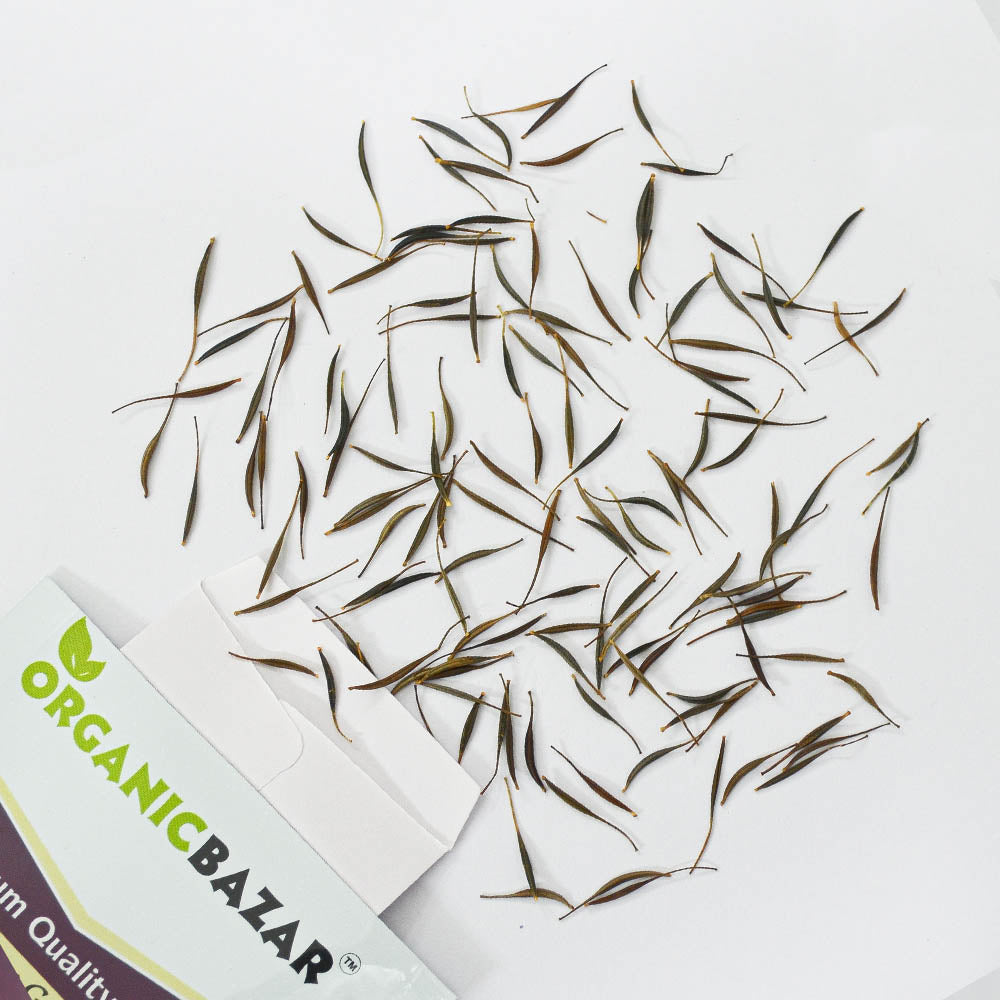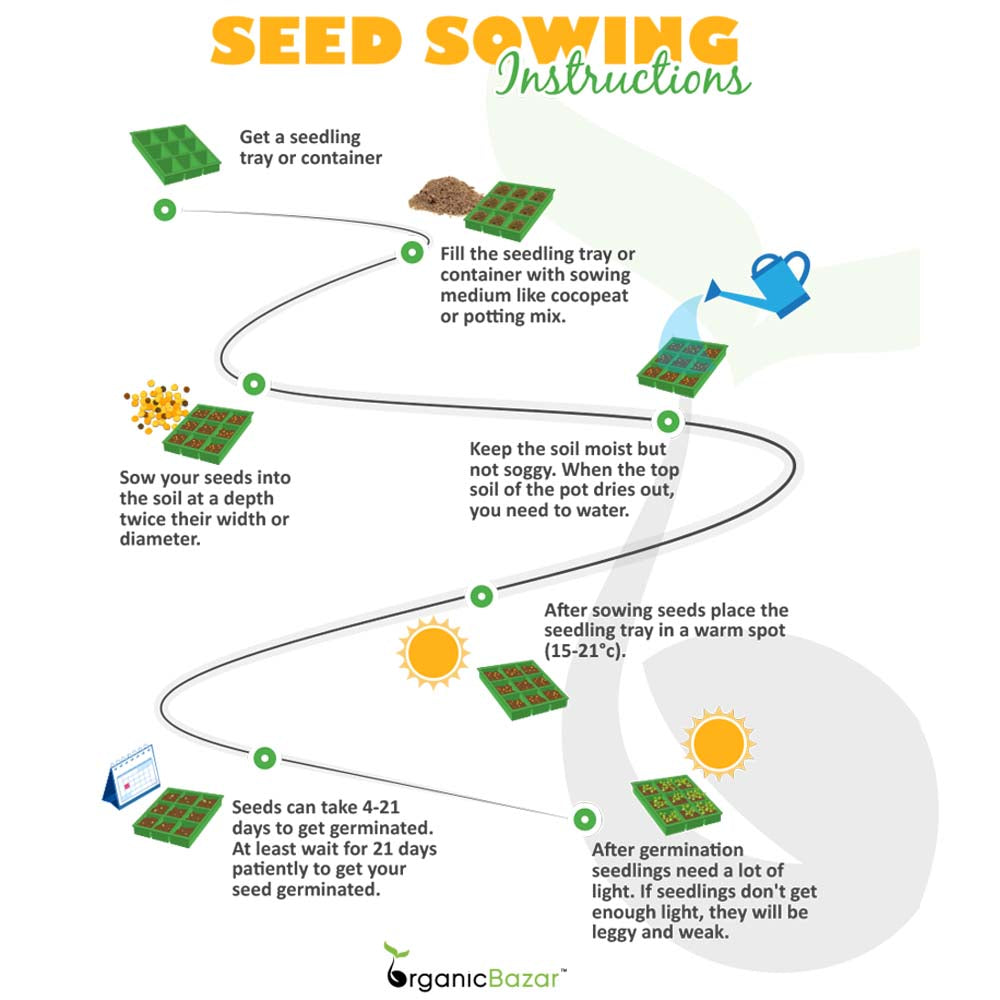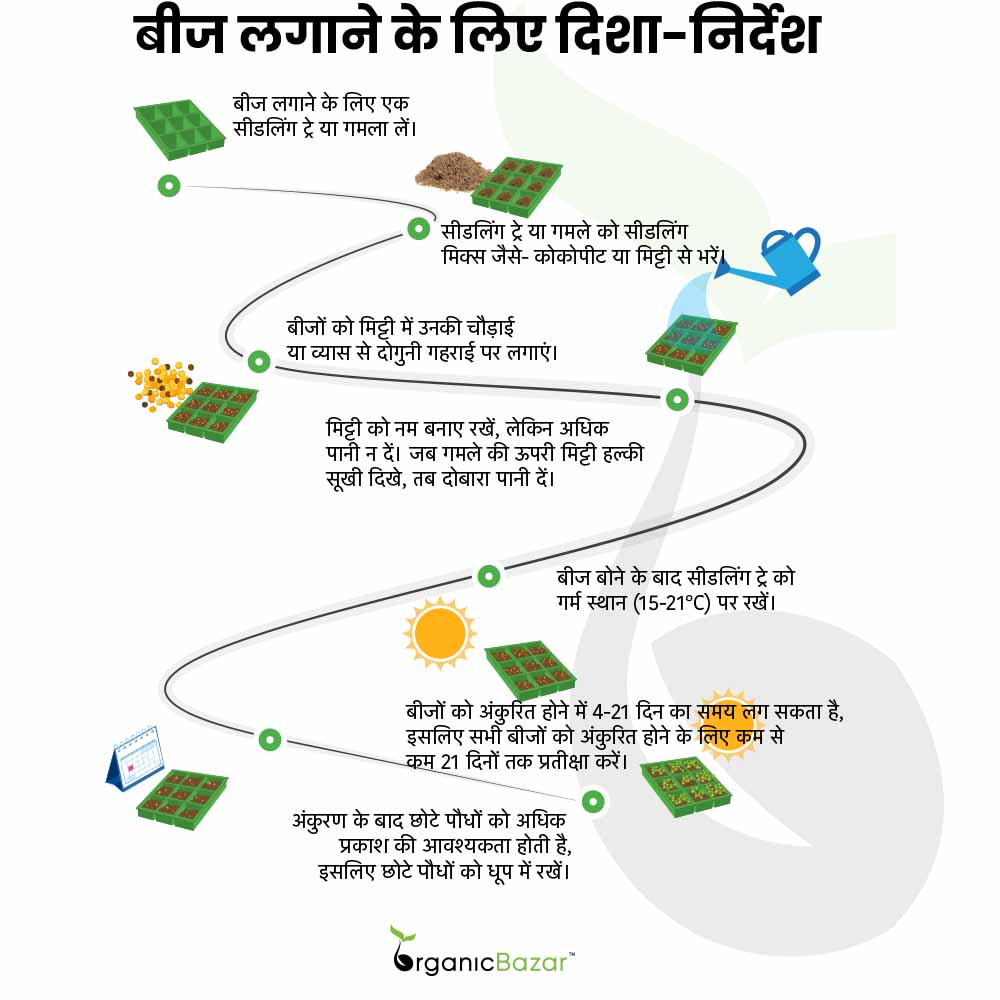 Cosmos Bright Light Orange Seeds
Sale price
₹ 59.00
Regular price
₹ 249.00
Tax included.
Out of stock
We will notify you once product becomes available.
Cosmos Bright Light Orange Seeds
Sale price
₹ 59.00
Regular price
₹ 249.00
Product description
Shipping & Return
Cosmos is the best choice for planting because it is low maintenance, easy to grow, and brilliant for picking. It is an annual plant with beautiful, soft, and colorful flowers and long and slender stems. Cosmos grows best in warm and dry climates and blooms from summer to fall. You can easily grow cosmos from seed. It gives a beautiful look to your garden and also helps to attract bees, butterflies, and birds. Buy the best quality Cosmos Bright Light Orange Seeds Online at the best price from
www.organicbazar.net
with a Good Germination rate and add colors to your garden.  
Product Detail
Number Of Cosmos Bright Light Orange Seeds: 100 Seeds
Where to grow: Balcony or terrace garden

Sowing season: Spring, and Summer

Sowing method: Seedling transplant/Direct
Germination temperature:

15-25°C 

Germination Time: 7 to 14 days from sowing

Blooming Time:

50-60 days from sowing

(summer to fall)
What size grow bag is best for Cosmos?
Cosmos Growing Season In India 
Cosmos prefer warm and dry climates to grow. You can sow cosmos seeds throughout spring (February to March) and summer (April to May). 
How to grow cosmos In Pots 
You can sow the seeds in seedling trays and then transplant them after germination. However, direct sowing in a pot or garden is also good for the cosmos. The best time to sow cosmos seeds is when the soil temperature is around 15-25°C. The size of the pot or grow bag for planting cosmos should be wider and deeper because they have long roots so choose a pot or grow bag at least 9 to 15 inches wide and deep.
Cosmos Bright Light Orange Seeds Sowing Method 
Take a seedling tray and fill it with potting mix, or cocopeat, also you can sow seeds in  coco peat coins. Cosmos seeds are long, thin, and large so they are easy to handle. Sow
cosmos
seeds ¼ inches deep in the medium. Place the seedling tray in a bright spot until the seeds germinate. Water the soil gently and keep them moist.
Cosmos
seeds germinate in 7-14 days, they can germinate early or late depending upon growing conditions.
Transplant Cosmos Into Big Pots
You can transplant the cosmos when they have a few true leaves. For transplanting, take a large pot, add potting mix to it, then carefully plant the seedlings in the soil. Keep the soil moist and place the pot in the light. If you sow seeds indoors, you will need to harden off the seedling before transplanting.
Fertilizer For Cosmos 
Since the cosmos is a low-maintenance plant, it does not require any special fertilizer requirements. In addition, too much fertilizer causes the plant to have a lot of leaves but fewer flowers.
Cosmos Care Tips 
Soil -
Use moderately moist and well-drained soil that is neutral with a pH of 6.0 to 8.0. However, the cosmos can grow in poor or dry soil. Additionally do not plant in rich soil as it causes flop and tall plants.
Water -
Cosmos need daily watering until they are established, and when they are sufficiently large you can water the cosmos weekly or when the soil is dry.
Sunlight -
Cosmos thrives in full sunlight and shade does not allow the plant to bloom successfully.
Temperature -
The cosmos will not grow well in temperatures below 13 °C and the best temperature for the cosmos to develop is 16–26 °C.
Common pests and diseases -
Pests that inhibit cosmos plant growth when they are young and tender are slugs and snails. Bacterial wilt and powdery mildew are diseases that infect the plant. You can use neem oil to repel insects on cosmos plants.
Cosmos Bloom Time 
Typically, the cosmos blooms in 50-60 days from sowing, and summer to fall is the time when it flowers.

You can cut the cosmos after it is in full bloom and decorate the cosmos flower in a vase, it can stay fresh in water for up to a week.
Pruning Of Cosmos Plant 
Pruning is very important to keep the cosmos plants neat and well-shaped or to encourage healthy and new blooms.

You can cut off visible spent or discolored or dried flowers on the plant using a

pruning tool.

If any unhealthy or brown stems appear on the cosmos plant, cut them off carefully.

You can prune your cosmos plant every few weeks. 
Cosmos special feature 
Common name -

Mexican aster, cosmos, cut-leaf cosmos, garden cosmos 

Scientific name -

Cosmos sulphureus

,

Cosmos bipinnatus

Height -

About 6 feet 

Level of growing -

Easy  
FAQ 
Why is my cosmos dying?
The main reason behind the death of the cosmos is bacterial wilt which is a disease that causes the stem to wilt at the base and then the whole plant becomes infected and finally the root system. You will have to pull and destroy the plant as there is no cure and a new healthy plant has to grow.
Are cosmos poisonous to dogs?
Cosmos is also not safe for dogs, cats, and children.
Can the cosmos come back every year?
Cosmos grows mostly annually and only lasts one growing season so it will not return every year.
Note: Images are for reference purposes only. Actual product may vary in shape or appearance based on climate, age, height, etc
Shipping Costs
Free Delivery: Available for Orders Above INR 499.
Prepaid Orders Below INR 499: Shipping Charge of INR 54.
Cash on Delivery Orders Below INR 499: Shipping Charge of INR 84.

Return Policy
Satisfaction Guaranteed: Return or Exchange Within 7 Days of Delivery.
Technical Details
Package Dimension: 12cm*9cm
Item Weight : 85mg
Net Quantity: 100N
Colour : N/A
Assembly Required: No
SKU :

Additional Information
Brand : OrganicBazar
Country of Origin: India
Manufacturer: HEALTHUNBOX PRIVATE LIMITED
Consumer Care: Phone: 9513316259 | Email - support@organicbazar.net
Consumer Care Address: P NO 225, NEAR OF WATER TANK, VIPATPURA, Narsinghpur (M.P) 487001
Reviews
The seeds are good and sprouted fast.